Top of the Morning, Aug. 31, 2019
This week's stop in our video series on local businesses with stories to tell: Old-school Gene's Barber Shop in Champaign, where a one-man gang is about to start his 58th year of close shaves.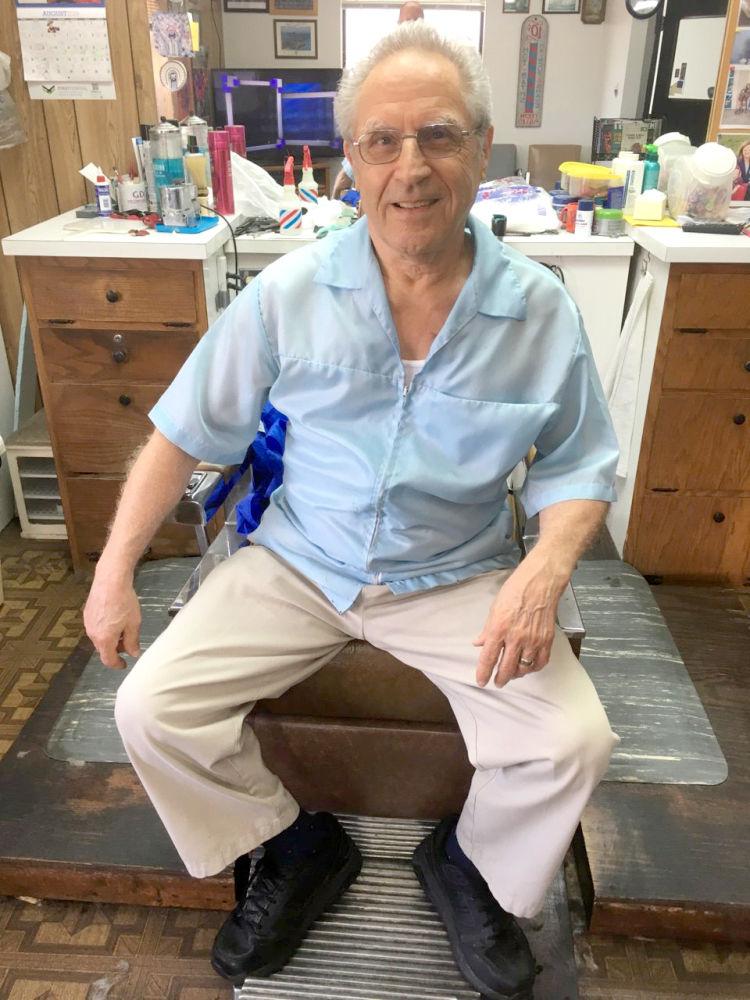 He hasn't kept track of exact numbers, but Gene Ankenbrand figures he's delivered 300,000 haircuts over the years.
"It feels like close to a million," said Gene, who has averaged 20 per day — five days a week — for 57 years. "I just get up, go to work and do what I do."
It's been that way since the Mount Carmel native enrolled in barber college in Decatur in 1962. Today, at age 78, he just might be the area's oldest full-time barber, a one-man operation inside an vintage shop tucked in the rear of Country Fair Shopping Center in Champaign. At "Gene's Barber Shop," kids still get balloons and suckers, the waiting seats are decades old and customers read newspapers and magazines — not necessarily their phones — if there's a line.
"It's not like those new shops you see," he said. "Nothing fancy."
Of C-U's many movers and shakers he has serviced, Gene said, UI Professor and Nobel Prize winner John Bardeen ranks as the most famous.
"But I didn't know who he was — he didn't talk much, and neither did I," Gene said. "Then I saw his picture in the paper."
Happily married to Brenda, Gene starts his 58th year on Sept. 10. He hopes to make it to 60, "but my legs and back might not let me," he said. "It's more and more difficult to get going in the morning."