Top of the Morning, Dec. 21, 2021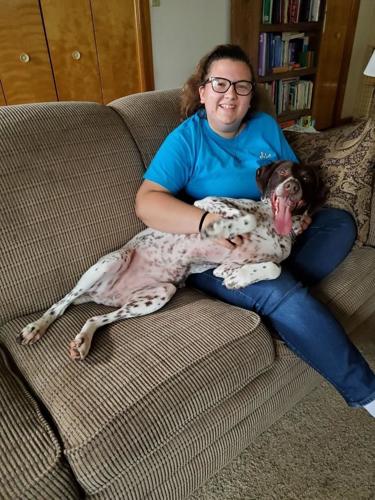 On Tuesdays, we'll introduce the kids who make up Year 6 of High School Confidential (Fridays in The News-Gazette). Next up: Gibson City-Melvin-Sibley senior Emily Hood (Twitter: @emilyhood2022; Instagram: @emilyyy.hood; Snapchat: @em.hood27).
Hood and her classmates at GCMS have responded to pretty much every challenge tossed their way.
In the midst of a pandemic, a flood ravaged Gibson City just as students were returning to school.
"It was inspiring to see the community, specifically my peers, come together to help those in need," Hood said.
Members of the football team helped the local Dairy Queen pick up the pieces. Hood and her tennis teammates cleaned parks. "These are only a fraction of the actions committed," Hood said.
GCMS has a proud High School Confidential tradition thanks to Jessalyn Davis, Hailey Rutledge, Gabby Dammkoehler, Sierra Hileman and Haven Hathaway. Like past contributors, Hood is heavily involved at school, from student council to Spanish Club to Future Farmers of America. After college, she hopes to teach math.
"Honestly, I am not entirely looking forward to next semester, knowing that it will be my last (at GCMS)," she said. "Thus I am simply excited to continue making the most of the time I have left in this building with my peers and teachers."