Top of the Morning, Dec. 3, 2019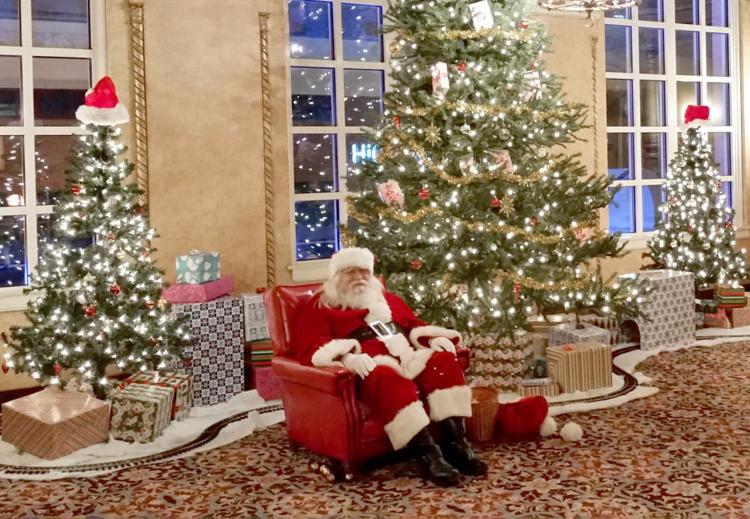 Updates about two Christmas favorites:
— Santa returns to the Virginia Theatre on Wednesday, Thursday and Dec. 12 (5-7 p.m. each day). Kids of all ages are invited to downtown Champaign for a candy cane and a picture with the big fella at an event that is growing in popularity each December.
— It's Year 10 for the inspiring and helpful Christmas Day dinner at First Christian Church in Champaign. Jim Turpin will emcee on Dec. 25. To reserve a spot or volunteer, call/text 217-493-9323 or visit fcc-online.org/christmasdinner.
Here's what was trending at our website, which in a seven-day period ending Sunday saw 944,113 pageviews:
TOP STORIES
1. Urbana 18-year-olds arrested in aggravated battery outside Illini Union
2. Man dies from injuries after running off road last week in Champaign
3. Former Urbana superintendent taking fight to court
TOP SPORTS STORIES
1. Good Morning, Illini Nation: A rules change for the better
2. Williams' big night helps key Illini blowout
3. Notes: Miller in C-U for big Illinois win
TOP PHOTO GALLERIES
2. UI Football vs. Northwestern 2019
3. Rescued Dory Finds Loving Home
TOP VIDEOS
1. It's Your Business: Esquire window painter Kris Fisher's goal: 'Happy and bright'
2. Underwood: 'We're starting to run good offense'
3. Tri-County vs. Oakwood girls' basketball highlights
Questions? Comments? Suggestions? Email The News-Gazette's Jim Rossow at jrossow@news-gazette.com.