Top of the Morning, Feb. 4, 2020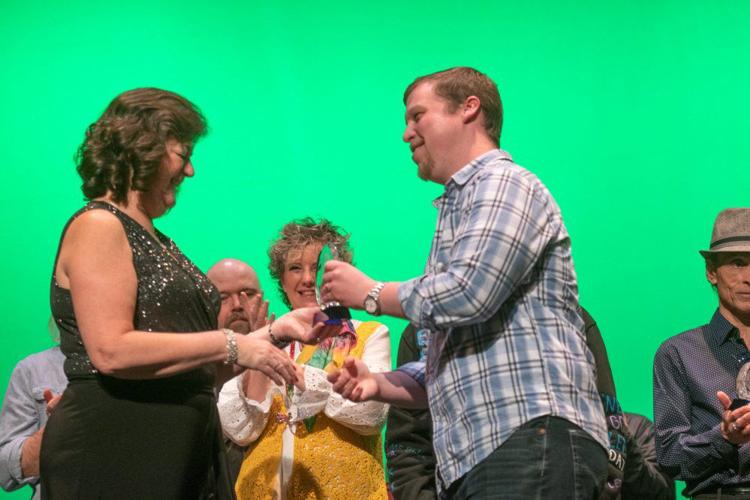 For his performance of "One Week" by Barenaked Ladies, Colin Ramage won C-U's Got Talent on Saturday at the Virginia Theatre.
He would have voted for his better half.
"It's a song with a ton of words sung very quickly, so I spent a lot of time just repeating them all over and over," Ramage said. " My wife is a saint for not kicking me out of the house for the number of times I went through that."
We'll spotlight Ramage in this weekend's Getting Personal and run pictures from Champaign West Rotary's major fundraiser in On The Town on Feb. 16.
Ramage celebrated with family and friends at Hamilton Walker's.
"This is probably the biggest win I've had since last summer," he said. "I married the woman of my dreams, had an awesome honeymoon, got a promotion (at Busey), and was asked to serve on the board of Habitat for Humanity within six weeks."
Here's what was trending at our website, which in a seven-day period ending Sunday saw 1,408,992 pageviews:
TOP STORIES
1. Former Champaign Target employee sues over alleged discrimination
2. Kam's re-opening today at new location
3. Carle at the Fields update: 'I think it's the next North Prospect'
TOP SPORTS STORIES
1. STM to play 8-man football next season
2. Good Morning, Illini Nation: Miller gets five-star bump
3. Good Morning, Illini Nation: Class of 2021 update
TOP PHOTO GALLERIES
3. Prep Boy's Basketball: Tuscola vs. PBL 2020
TOP VIDEOS
1. ILLINI HIGHLIGHTS: No. 19 Illini basketball tops Minnesota
2. Bismarck-Henning/Rossville-Alvin at St. Joseph-Ogden girls' basketball highlights