Top of the Morning, Feb. 11, 2020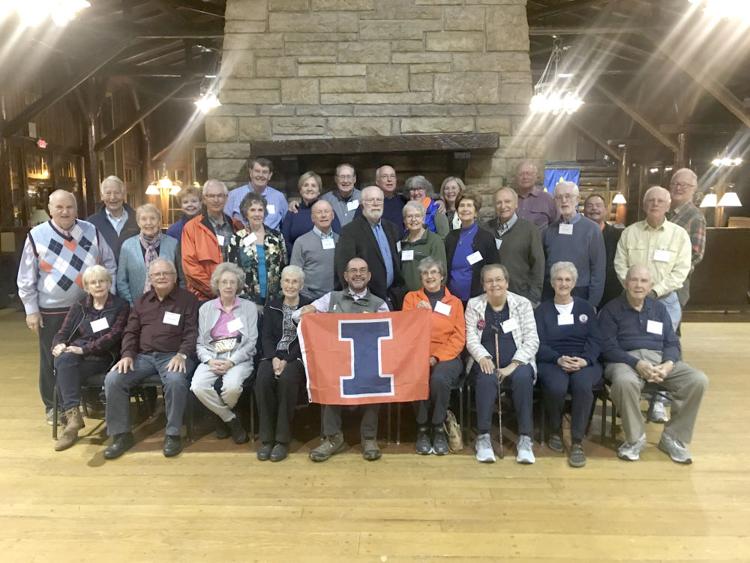 The kids of the Orange Krush aren't the only ones who know how to make a pregame ruckus.
Tonight at the I Hotel and Conference Center in Champaign, the Lincoln Room will be bedlam for the University of Illinois Alumni Association's sold-out Senior Illini Pregame Party. Guests include former Illini great Deon Thomas, football's Dre Brown and his wife Lindsay, softball coach Tyra Perry and administrator Keiko Price. Cheerleaders will play to the crowd, too, although the feisty older set doesn't need much encouragement to cut loose.
Having Michigan State in town — for an Orange Out no less — only helps.
"The main reason," alumni engagement programming coordinator Gale Bickel said, "is the team has been doing fantastically well."
We'll have pictures in Wednesday's News-Gazette and at news-gazette.com.
Here's what was trending at our website, which in a seven-day period ending Sunday saw 1,317,733 pageviews:
TOP STORIES
1. Officials investigating possible case of coronavirus in area
2. Paramedic charged with sexual assault in ambulance
3. Shooting leaves one dead in west Champaign
TOP SPORTS STORIES
1. Good Morning, Illini Nation: Illinois targeting several Dominican standouts
2. Former Illini commit flips to Cincinnati
3. Good Morning, Illini Nation: Cockburn being challenged in Big Ten
TOP PHOTO GALLERIES
1. Champaign Central High School Construction Tour
2. Prep Girl's Basketball: Unity vs. Monticello 2020
3. On The Town: Ties and Tennies
TOP VIDEOS
1. Champaign Central at Urbana boys' basketball highlights
2. One Winter Night exceeds expectations