Top of the Morning, Jan. 9, 2022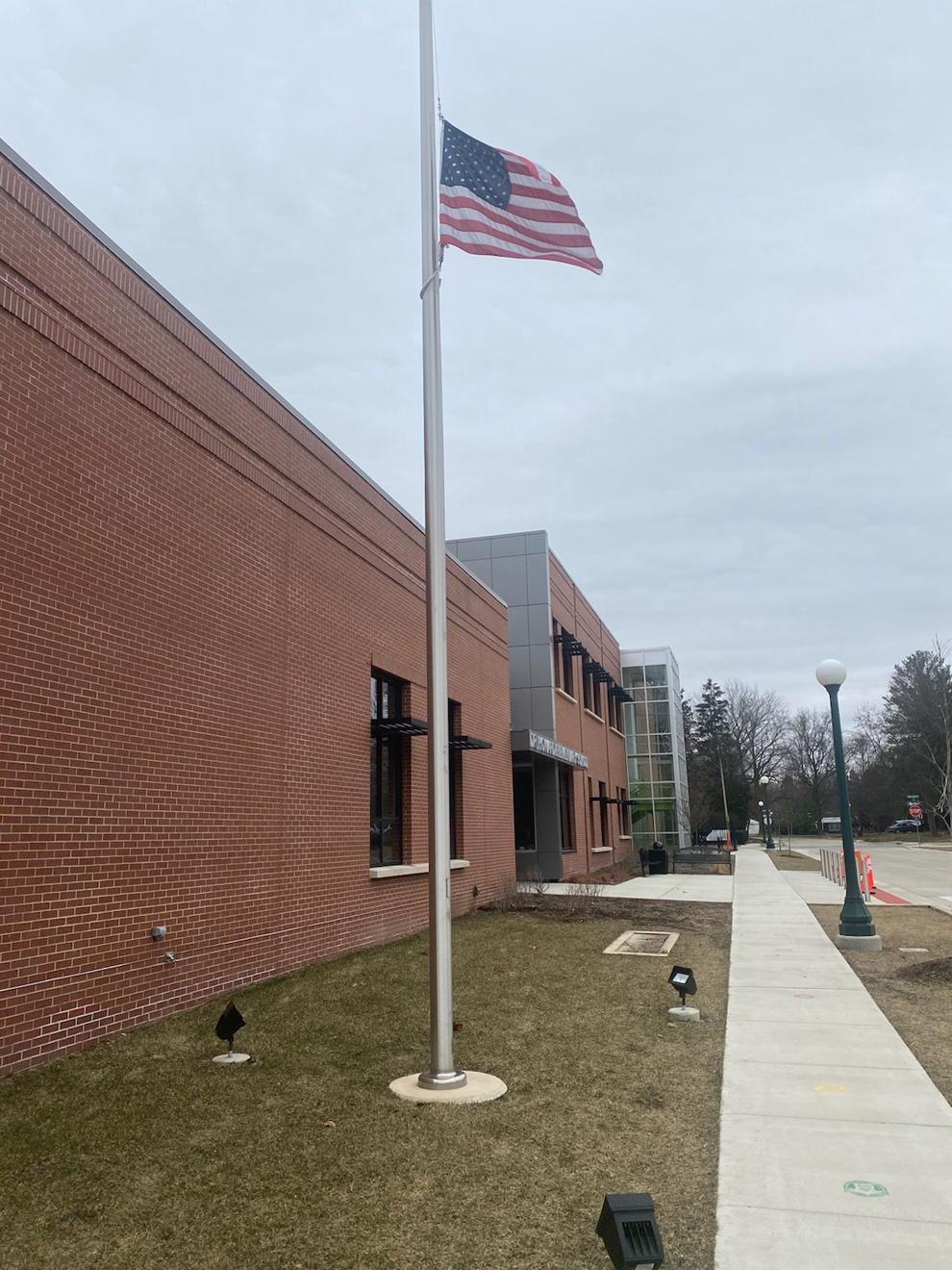 The new Dr. Howard Elementary in Champaign, which opened in 2020, is an impressive site.
What caught Chuck Zelinsky's eye was the flagpole near the front entrance on James Street. Surrounded by three lights with a stone from the original Dr. Howard in the ground nearby, it draws attention day and night.
"With the front of the school being more recognizable now," assistant Principal Alison Hampton said, "the flag is more visible to our guests."
Dr. Howard is January's recipient of Champaign American Legion Post 24's monthly award for proper display of the flag. Zelinsky, Post 24's Americanism Chair, presented Principal Suzanne Meislahn (right) a plaque during holiday break.
Credit goes to popular head custodian Almondo Anderson, who's been at the school for 22 years.
"He ensures that the flag is properly displayed daily and that it is stored safely," Hampton said.
Anderson, a 1991 Champaign Central grad, knows his role impacts more than just students and staff.
"If I don't do it right, the neighborhood would be on me," he said. "It's important to have that flag up every day."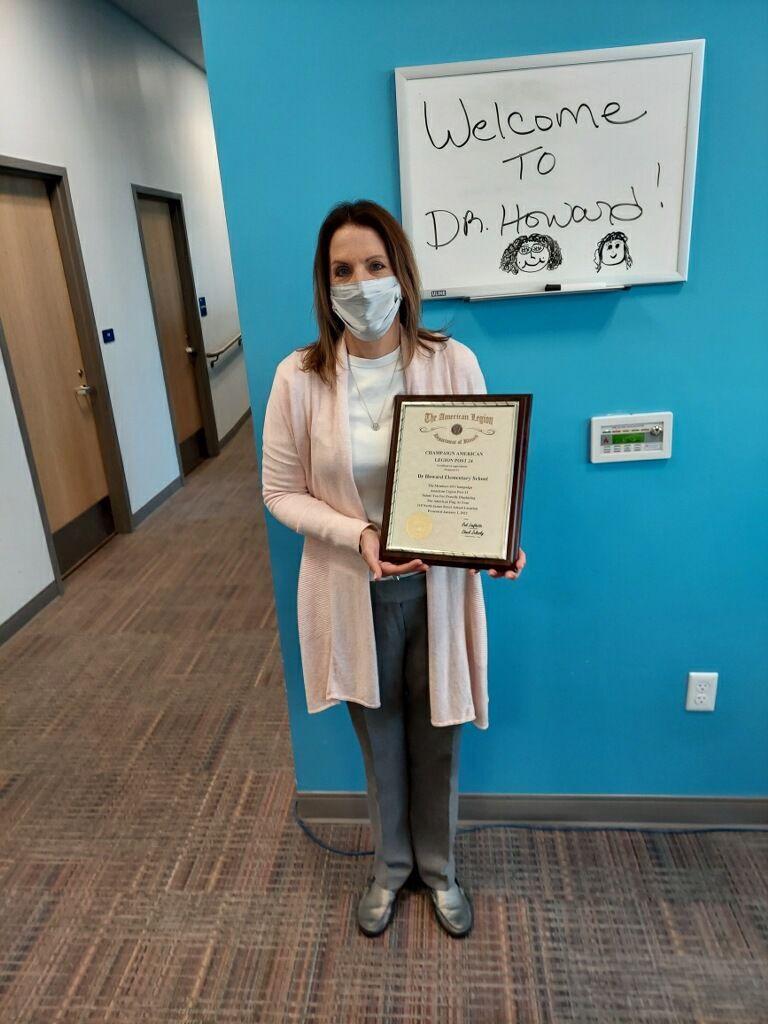 Do you know of a business to nominate for Post 24's monthly flag recognition? Reach out to Zelinsky by email at mrchuckz@comcast.net.