Top of the Morning, July 6, 2019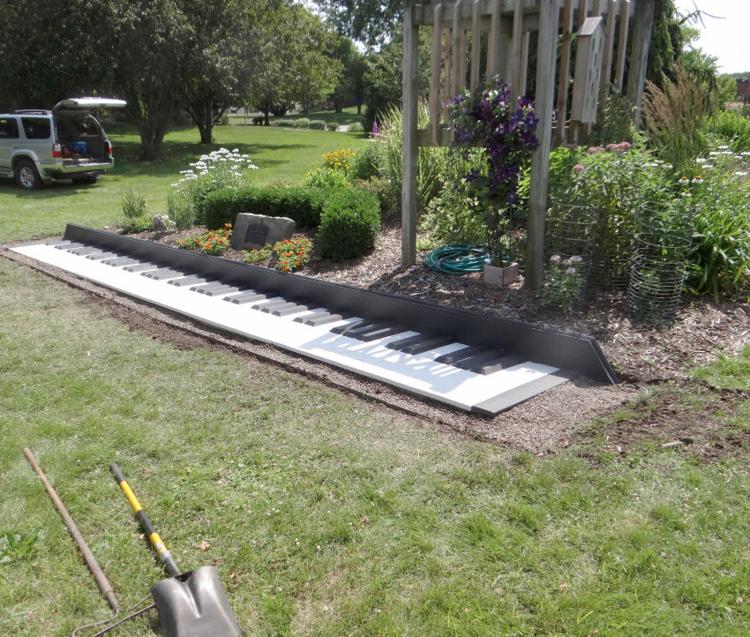 Coming up on its 20th anniversary, Champaign's Decker Garden is looking better than ever.
Thanks to the continued volunteer efforts of C-U Sunrise Rotary, the colorful ode to the late Don Decker continues to flourish at Mattis Park.
"If he saw what it looks like today," Lou Simpson said, "he'd probably laugh about it. He was always laughing about something."
Decker, a musical force in C-U, died in 1999. His fellow C-U Sunrise Rotararians — using space provided by the Champaign Park District — paid tribute by developing an eye-catching garden a year later.
The memorial stands out thanks to a full-sized, 88-key piano keyboard coming out of the ground.
Trouble was, the wooden keyboard needed frequent re-painting.
"I'm getting too old for this," Simpson said.
So Simpson and Ed Perry, acting on a suggestion by Master Gardner Phyllis Mischo, went a different route last weekend, installing black and white composite decking.
"It's such an improvement," Simpson said.
See for yourself: The garden is located just off Devonshire Drive.
"It was a fun project," Simpson said. "The most fun is yet to come every three years hence, when I don't have to repaint it."