Top of the Morning, July 13, 2019
The spiffy "Welcome To Tuscola" sign that went up a couple weeks ago along U.S. 36 on the east side of town has a friendly look to it.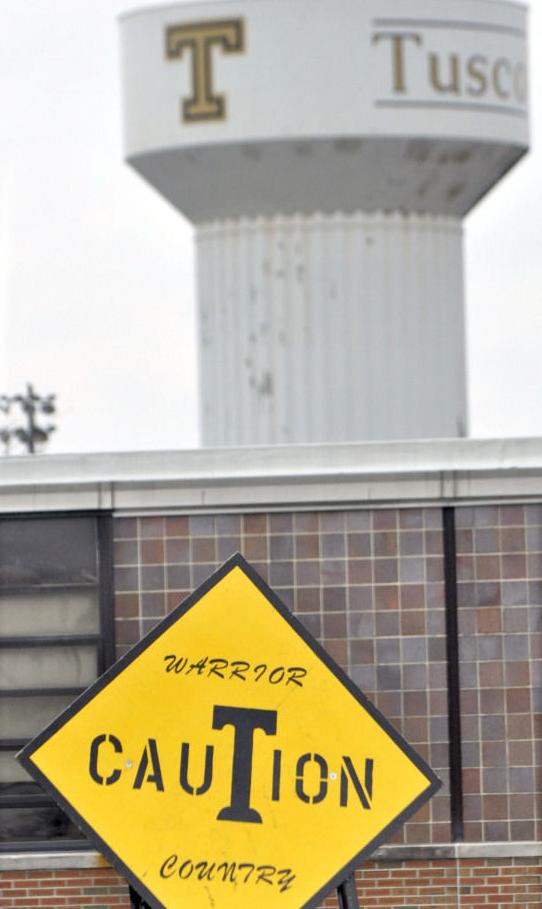 Not anything like that menacing water tower that looms above the nearby high school football field (right).
"We like to think that (the tower) helps intimidate our opponents," city administrator Drew Hoel said.
The purpose of the "Welcome" sign is entirely different. The city invested about $8,000 in the hope it lures visitors to attractions like the outlet mall, downtown and Ervin Park. It includes a colorful logo with a "T" as its foundation.
"Visual appeal is very important," said Hoel, adding that landscaping is the next step.
Early feedback has been good, Hoel said. So good that there's talk of duplicating the look for a much-needed new sign outside City Hall.
"It turned out much better than the renderings — not that they looked bad in the first place," Hoel said. "Sometimes that works in reverse. Everything we've heard has been positive."