Top of the Morning, June 30, 2020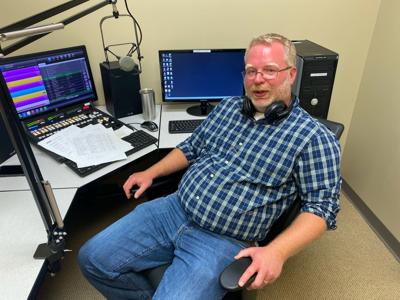 The longtime radio voice of early Saturday mornings is moving on.
Jim Lewis, a jack-of-all-trades for 25 years at WDWS/WHMS/WKIO, will work his final shift today. He's selected "Hello, Goodbye" by the Beatles as his farewell tune, which he'll play to sign off at the end of his 9 a.m. to 2 p.m. slot on 107.9-FM.
"People ask what I'll miss the most. Definitely the people," he said.
Lewis, a 1995 Mahomet-Seymour grad, was first hired to work overnight shifts on WDWS. Since then, he's done a little bit of everything for our three stations: sales, engineering, hosting, producing, even "taking out the garbage," he said.
His most recognizable role: hosting Saturday morning programming on WDWS from 1998-2018.
His family will soon move to Louisville, Ky.
To wish him well, email jlewis@wdws.com.
Here's what was trending at our website, which in a seven-day period ending Sunday saw 1,193,505 pageviews:
TOP STORIES
1. Champaign County Sheriff's deputy passes away
2. Champaign woman killed, Urbana woman hurt in accident on I-57 in Ford County
3. 10 cases linked to 'unofficial prom' in Mahomet
TOP SPORTS STORIES
1. Good Morning, Illini Nation: A few more new offers
2. Return process still ongoing for Illini basketball
3. Good Morning, Illini Nation: Updated 247Sports 2021 rankings
TOP INSTAGRAM PHOTOS (@news_gazette)
1. Drew Adams scholarship
2. 80-year-old marathoner
3. Playgrounds reopen