Top of the Morning, May 26, 2021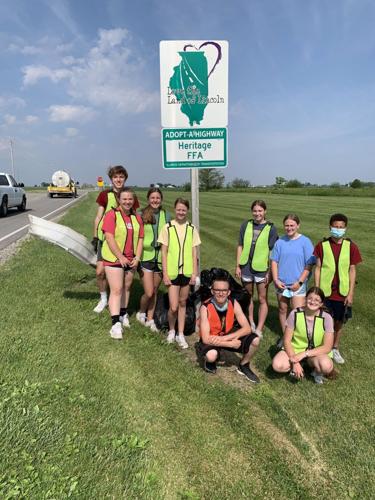 #KidsDoingGoodThings
Because of COVID-19 interruptions and restrictions, the kids at Heritage High School didn't have to take final exams this year.
So how'd the Hawks celebrate Monday's last day of school before summer break?
"The group I was with filled about five trash bags," Principal Corey White said. "You find some interesting things along the road."
In lieu of finals, about 50 students participated in the year-ending community service project, splitting up and picking up gunk along roads outside the high school in Broadlands. It was a productive way to cap off what White called a "long, interesting year" that — despite a pandemic — saw Heritage pull off in-person learning for a remarkable 176 days.
"These kids were very resilient," White said. "They wanted to be here every day."
Even if it meant picking up garbage along Illinois 49.
"It was a beautiful day," White said. "A good deed, a feel-good way to end the year."