Top of the Morning, Sept. 15, 2020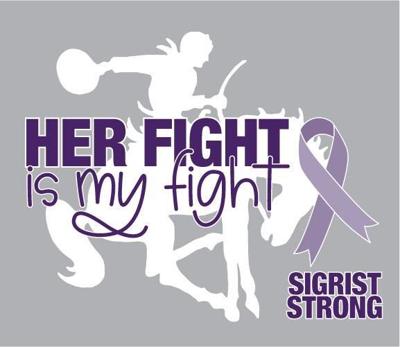 Arcola is doing everything it can to lift the spirits of and lend a hand to the high school's longtime principal. Lisa Sigrist is battling a rare form of cancer, still working when she can.
From the huge sign outside school to the inspiring fundraisers taking place inside — masks and T-shirts are selling fast — #SigristStrong has everyone's full attention. This week, community members started delivering meals to her.
"She is so overwhelmed by the love and support shown to her during this time," Arcola athletic director Nick Lindsey said. "Arcola is such a special community and school, and in times of need, everyone jumps to help. While Lisa knows she is one of so many battling with this disease, she is so truly thankful for the support and most importantly, prayers of everyone."
If you'd like to chip in — in any way — contact the school office at 217-268-4962 or click on the link in this story at news-gazette.com.
Said Sigrist: "I am flooded with so many emotions right now, I can't even begin to express how much gratitude I have for the outpouring of support and prayers from my school community and the Arcola and surrounding communities. In times of crisis, people always pull together to support one another and give back in anyway they can. Please continue to pray for all the people in our community and around the world who are battling this dreaded disease. I know that with faith in God and the support and prayers from family, friends, my school community and the Arcola community, I will come out victorious no matter what happens during my journey, because God is Good!"