Top of the Morning, Sept. 14, 2019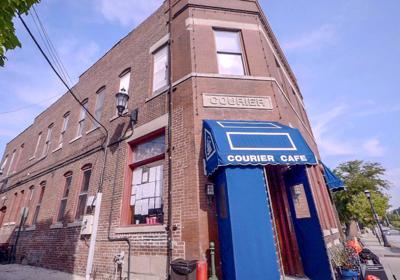 This week's stop in our video series on local businesses with stories to tell: The Courier Cafe in Urbana, a newsroom-turned-restaurant run by a former paperboy.
The Champaign-Urbana Courier went out of business on March 31, 1979. Allen Strong, who used to deliver the newspaper, knew exactly what to do.
"It had always been the lifeblood of the community," he said. "The building spoke to me in terms of what could be done. It just felt right."
Strong opened the Courier Cafe, which sparked Urbana's downtown resurgence and remains a popular stop today. The joint's newspaper roots are easy to spot, from the front pages on the walls to an outside mural spotlighting Courier alums Roger Ebert, Bob Novak, Gene Shalit and George Will.
Strong and Ebert often swapped Courier tales while sharing breakfast at nearby Lincoln Lodge.
Those four "all started their careers in this building," Strong said. "I would love to reach out to George Will and (get) his memories of the Courier."