Top of the Morning, Sept. 28, 2019
This week's stop in our video series on local businesses with stories to tell: Champaign's Minuteman Press, now part of the 'You print one. We'll plant one' project.
Have a biz idea for us to chase? Email jrossow@news-gazette.com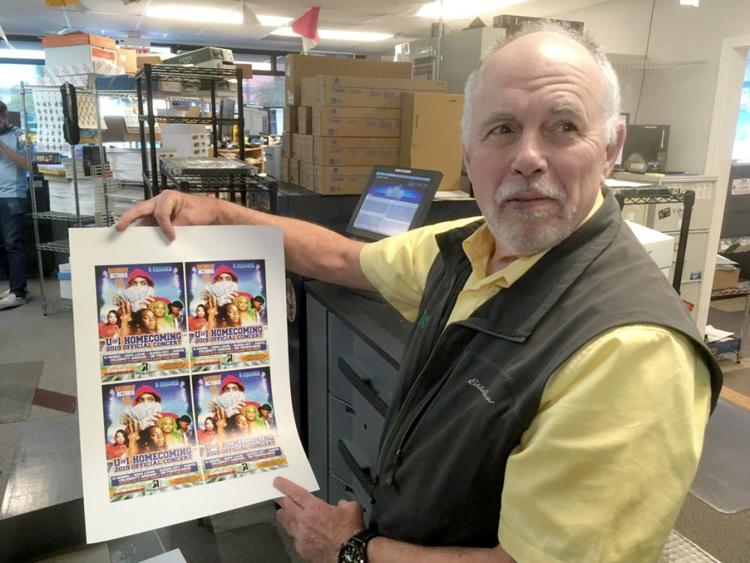 No one should be surprised to hear of Paul Conforti's latest goodwill push.
Our very first story on the Champaign businessman — in 2002 — told how he biked to work out of respect for the environment. Any nonprofit in C-U will tell you how the longtime owner of Minuteman Press has pitched in without hesitation to their many projects.
"Every community is based on a structure where the most vulnerable people are the base of that structure," he said. "If that base is not supported, the whole community sort of collapses."
Today, his bustling business on South Neil Street has partnered with PrintReleaf, which measures customers' paper usage and reforests on an equivalent basis. The only other Minuteman franchise in the United States to participate (Lakewood, Colo.) has turned 1,801,243 standard pages into 216 trees reforested since April 2018. Conforti's first report is due at the end of September.
"This takes recycling to another level," he said. "I thought it was a wonderful idea."
Conforti, 67, is a Chicago native and UI grad (Class of '74) who bought Minuteman in 2004. The monthly fee to PrintReleaf is an easy check to write.
"It's a small participation," he said, "but it's a participation that we should do."