URBANA — The new superintendent of Urbana schools knew all along she'd wind up working with kids.
Jennifer Ivory-Tatum just figured it would be after earning her MD, not her Ph.D.
She grew up hearing about all of the challenges she'd encounter if she majored in education — from her mom, who'd gone to college for teaching but opted to work for the city of Chicago instead, and aunt, who fed her enough information about the job to convince her to study medicine, not education, when she left the Windy City for her freshman year at the University of Illinois.
"For years, (my aunt) told me, 'You don't want to be a teacher. Teachers don't make any money.' That's what she'd say," Ivory-Tatum recalls.
"I didn't want to be a teacher because she was a teacher, and I saw how hard teachers had to work — especially in Chicago public schools, where they had limited resources."
She loved children — and they, her, it seemed — so she decided she'd pursue a career in pediatric medicine. That lasted until her sophomore or junior year, when, after noticing a lack of "personal connection" in that line of work, Ivory-Tatum swapped pre-med for education.
"I loved kids, and (my family) could see the writing on the wall," she said. "It was like the Pied Piper — I had kids all around me at church, and there were always little kids gravitating to me.
"As soon as I got down here, I started getting little jobs — my little side jobs in college were always something related to working with children, so I decided to make the switch."
It was one of at least three major change-ups in her career trajectory — and one she has no regrets about now, two weeks into her new role as the face of the Urbana school district.
Passed up for principal: 'We think you're a great teacher'
It was actually across Wright Street, in the Champaign school district, where Ivory-Tatum began the C-U chapter of her career.
Originally from the south side of Chicago, she took a special education teaching job closer to home — in the DuPage County district of Warrenville — after graduating from the UI in 1991, so she'd be closer to her family.
But the downstate pace, she soon realized, suited her best.
"After I'd been gone from the hustle and bustle, I didn't like it," she said. "I was like, 'Why am I doing this? Driving an hour to get everywhere?'"
She moved back to Champaign-Urbana to pursue her doctorate and landed a job in Unit 4's early childhood center. That led to first- and second-grade teaching jobs at Robeson Elementary and, in 2003, to a leadership position at Stratton Elementary.
At the time, the under-performing school was "reconstituting" itself — clearing out all former staff, hiring new faces and changing direction.
Ivory-Tatum, hired by the building's new principal to be an instructional specialist and student services coordinator, remembers that only five staffers got to keep the positions they held the year before. Everyone else was new.
"The staff that we hired were really young, a lot of teachers fresh out of college, so I was really busy coaching, being in their classrooms, helping establish a team," she said. "Literacy was kind of my strength area, so I did a lot of reading groups and things like that. At that time, it was a very different school — mostly African American, in a low-income neighborhood with a lot of kids at the time."
But after two years, it seemed like the time was right for a change — perhaps another step up. Ivory-Tatum applied to three open principal positions in Unit 4; she was a finalist for two.
"The district went in a different direction and chose someone else," she said. "They met with me and said, 'We think you're a great teacher.' They acknowledged that they felt like I had some skills, but they didn't think coming straight from being a teacher to being a principal — that I was ready for that.
"So I got a little discouraged by that."
King comes calling: 'One of scariest things I'd ever done'
Disillusionment sent her looking for "something totally different" — a job as an associate professor at Illinois State University. Ivory-Tatum told Unit 4 she was leaving — and that was that.
But she also told now-Urbana Neighborhood Connections Center director and longtime Urbana parent-liaison Janice Mitchell, who, at the time, was a volunteer in the schools.
They spoke about Ivory-Tatum's future, neither knowing what to expect.
"I'll never forget — she said to me, 'You know, there's an elementary principal job open in Urbana. Would you come over?'" Ivory-Tatum remembers. "And I said, 'No, I'm not, I tried to be a principal, and I don't think that's the future for me. I've tried a couple of times, and I'm a little discouraged, so I'm going to go this direction.'
"I was excited to work at the university level, and she was like, 'Oh my gosh, you're so good with kids, you need to be working with kids.' So then I said, 'No, I'm not going to do that.'"
Back then, Mitchell said, she only knew Ivory-Tatum "from a distance in terms of her professional work." But she knew enough to deeply believe that Ivory-Tatum belonged in Urbana — specifically at Dr. Martin Luther King Jr. Elementary.
"Her strong knowledge, her skills based in the implementation of positive behavioral interventions and supports — that was what was needed at King," Mitchell said.
At the time of the principal job coming open, the Urbana district had just come out from its equity audit, which pointed to disparities in the experiences of black students in the district versus others.
"That person needed to be a people person who was going to help staff move forward with our kids," Mitchell said. "She was just that person."
There were others who believed it, as well: then-Superintendent Preston Williams and then-Prairie Elementary Principal Gayle Jeffries were among them, Ivory-Tatum remembers.
Jeffries pointed out that Ivory-Tatum likely would tire of the commute to and from Bloomington-Normal — she'd just had a baby and was already raising a two-year-old, to boot.
Eventually, Ivory-Tatum's advocates broke through. She applied for the MLK principal's position — and got the job.
"It was one of the scariest things I'd ever done, just because I was young and a fairly young mom, and it was kind of my first real administrative job," she said. "But it was the best thing I ever did, and I absolutely loved it."
Kindergarten teacher: 'Don't know how that woman sleeps'
In Urbana, Ivory-Tatum was encouraged to take risks — "innovative" was a word that came up during her interviews — and she began doing so almost immediately.
"The first thing that she introduced was that we would be turning in lesson plans weekly, which we had never been asked to do before," kindergarten teacher Mindy Manolakes remembers. "It was more work than we were ever asked to do.
"Other schools were freaking out here, too, like: Here was someone coming in from Champaign asking for lesson plans with objectives. Eventually, we got into the routine — and she did read every single one and wrote feedback. I always enjoyed the feedback."
"After that first year or two," Ivory-Tatum adds, "it was not so much me the principal saying, 'We're doing these things' but us doing them together. It really did become transformative."
Mitchell called the eight years Ivory-Tatum led King Elementary a "progressive" — and positive — period. She'd hoped for a leader who'd make the neighborhood school what it deserved to be and wasn't disappointed.
"I actually don't know how that woman sleeps," Manolakes said. "We were all tired at a holiday break once, and she was staying late, and I was staying late, and I came in and said, 'Go home,' and she turned around and said, 'I haven't finished your scarf.'
"She was sitting there knitting a beautiful red scarf. She said come back in half an hour.
"She is a mentor and a friend, and I've never met anyone that has affected me in the way that she has."
After building community at the school, watching the building undergo a remodel and implementing PBIS in King's classrooms, Ivory-Tatum was nowhere near finished. But, she said, "Dr. Williams decided to retire (as superintendent) and threw us all for a loop."
When Don Owen was tabbed to succeed Williams, a deputy superintendent position opened up at Urbana's central office.
It was another job where extra encouragement would have to be deployed for Ivory-Tatum to pursue it.
Dr. Williams "came to me and said, 'Oh you should apply for it,' and I said, 'Oh, but I love it here, and I'm completely happy here,'" Ivory-Tatum remembers. "And then he said, 'Well, we need your kind of innovation.' I was always willing to take risks and he told me we needed that.
"I felt like I was abandoning the (King) family. But the reason I did it was because I felt like this way, I would be impacting not just King students, but the whole district. That's why I did it. The things we all were able to do at King — I could bring some of that leadership to all the schools."
Three cheers from Exum-Johnson: 'She got it going'
Even though she'd assumed the second-highest leadership position in Urbana after a little less than a decade in the district, Ivory-Tatum laughed at the idea of her, back in 2005, ever thinking about rising that far on the district's totem pole.
But she'd made it and felt like she was having a positive impact on the school district.
Tori Exum-Johnson remembers that while Ivory-Tatum was deputy superintendent, some of her Girl Scout troops were upset that cheerleading wasn't offered at the middle school. Ivory-Tatum was the one they could trust with that issue.
"Jennifer put out a feeler to the middle school teachers to find out who might be willing to do something with the girls," said Exum-Johnson, now a member of Urbana's school board. "She got it going. It's still going."
Ask Ivory-Tatum about what she did, and she remembers it as the efforts of teachers volunteering their time. Still, in helping facilitate the middle school cheer team, Ivory-Tatum said adults learned "we should have done this a long time ago."
"I didn't do a lot other than encouraging (then-Principal) Scott Woods, and we just built it up as a way of building up self-esteem as well as self-love in the girls," she said. "All the girls on the team had to be good students and get good grades and get to class on time and be good citizens and good leaders, so it was a nice way to build that kind of morale among the ladies."
2017 demotion: 'I wasn't going to do the principalship'
Ivory-Tatum was also involved in the piloting of restorative practices in the district, which started on a volunteer basis. She and others imagined the system would slowly make its way into classrooms across the district.
"It wasn't full-scale district implementation, and that's how a lot of really exciting things happen: That core group of people who are changing it and getting behind it and supporting it and helping generate buy-in from colleagues — and that's really how it started," she said. "And then from there, the idea was just to continue to train to get more and more teachers trained."
Before she could see it through, there was another unexpected career change.
She was demoted in 2017 by Owen and offered a principal position at Thomas Paine Elementary. After controversy erupted once word of the decision spread, Ivory-Tatum again began weighing her options.
"I wasn't going to do the principalship at Thomas Paine, so I was kind of working with Dr. Owen to come up with something else I would do here," she said. "And then an opening in Champaign just opened at that perfect time."
She crossed Wright Street to be Champaign's assistant superintendent in fall 2017.
Move to Champaign? 'We're Tigers for life,' sons say
At the time of the demotion, Ivory-Tatum's two boys were both in the district's secondary schools. They'd grown up "in Urbana Park District soccer," going to the high school basketball games "since they were little bitty boys" and "football games on Friday nights since they were first- or second-graders," she said.
"We had a family conversation where I came to my boys — because when you're a Tiger, you're kind of a rival with Central and Centennial," she said. "They were in the schools and hearing things about their mom, so it was kind of a difficult time for them as well.
"So we just kind of had a family conversation about 'What do you guys want to do? If I take a new job, do you want to move?'
"And they were just 'No. Absolutely not. We're Tigers for life.'"
The history behind her transferring districts wasn't something a lot of people talked about in Champaign, she said.
"I came in, and I had a job to do, and they all embraced me — all of these strong women," she said. "We were a really dynamic team. At the elementary level, we were really starting to have the tough conversations around all students being given an opportunity to learn and all students using culturally relevant practices — and not that they weren't doing these things before I came; I was just from a different place, and I'd had some different experiences.
"I spent my first year thinking 'OK, here are all the things I would do differently,' and I spent the second year making those changes."
High hopes: for what's ahead 'It's going to take a team effort'
She felt like she was just getting started, so it was difficult for Ivory-Tatum to imagine leaving Unit 4 — which is exactly what people were advocating when Owen was removed as superintendent in December for violating board directives.
They stopped her at Meijer, at community events, anywhere, just to put it in her ear that she was wanted — even needed, some said.
So while a search firm conducted a national search for Owen's permanent replacement, the Urbana resident and Champaign administrator applied.
She was a perfect fit, Board President John Dimit noted, saying: "No one can restore relationships or regain academic leadership faster than Jennifer."
Ivory-Tatum was slated to begin her new job on July 1, but Dimit said she'd begun her work well in advance of her official start date.
Partly, that's who Ivory-Tatum is.
And partly, that's because there's a lot she'd like to get done — starting immediately.
"The thing I want people to know here in Urbana is that I'm not going to be able to do this by myself," she said. "I realize what my strengths are — my role in coming in as superintendent is making sure I have people around me who complement me.
"It's going to take a team effort and a community effort to really get Urbana back to where it should be — where it was, and even higher."
---
New faces, new places
Jennifer Ivory-Tatum isn't the area's only new superintendent. Here are seven others, courtesy Editor Jeff D'Alessio.
ARTHUR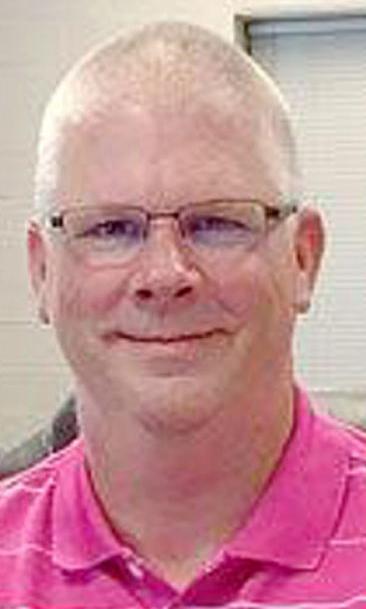 In: Shannon Cheek, who's spent the past eight years as principal of Mahomet-Seymour High.
Out: Kenny Schwengel, who on July 1 a) officially retired from Arthur and b) began chapter 2 of his career, as interim superintendent of the Stewardson-Strasburg district.
---
GIFFORD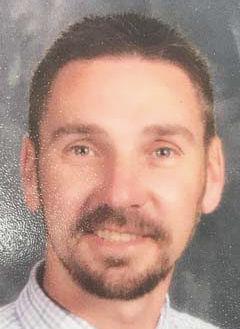 In: Jay Smith, who spent the 2018-19 school year as Gifford Grade School principal and will add 'superintendent' to his title in 2019-20.
Out: Rod Grimsley, who served as Gifford's top administrator for eight years, the first seven as both superintendent and principal.
---
HOOPESTON AREA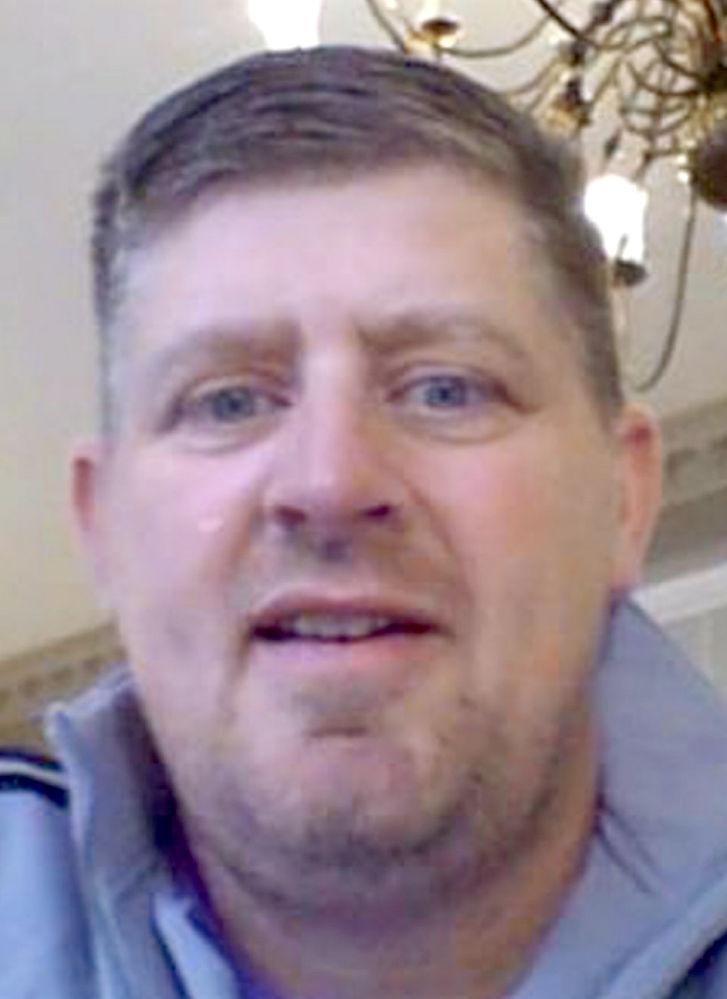 In: Robert Richardson, a native of the Douglas County village of Hindsboro (pop. 298) and Brimfield superintendent the past three years.
Out: Suzi Hesser, who ended her three-year contract a year before it expired, due in part to 'a difference in educational philosophies.'
---
LUDLOW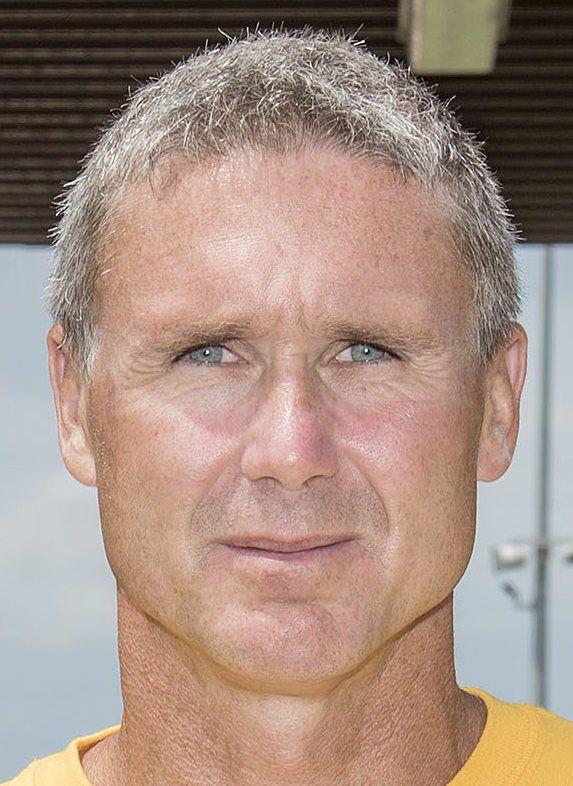 In: Jeff Graham, who had two titles last year at Paxton-Buckley-Loda High (football coach, student services director) and will do the same at Ludlow (superintendent/principal).
Out: 12-year Ludlow leader Dru Lobmaster, the longest-tenured administrator in the grade school's history. She retired at age 70.
---
OAKWOOD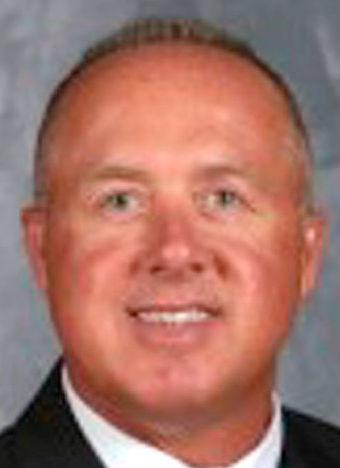 In: Larry Maynard, whose past area stops include Potomac Grade School, Judah Christian School, and Hoopeston Area, PBL and Rantoul high schools.
Out: Gary Lewis, who was elected regional superintendent of schools for Champaign and Ford counties.
---
POTOMAC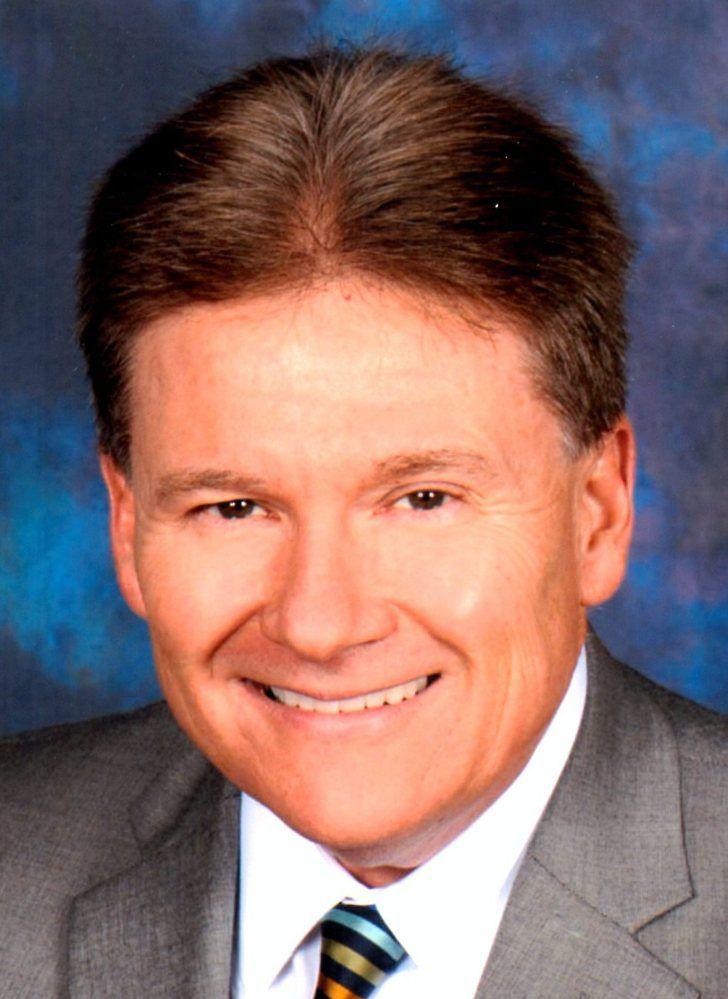 In: Danville resident and former Westville Superintendent Jim Owens, who's coming out of retirement.
Out: Maynard, who spent the past 18 months as Potomac superintendent/principal. (Those jobs will be split in 2019-20, with Candace Roberts Freeman filling the latter one).
---
TUSCOLA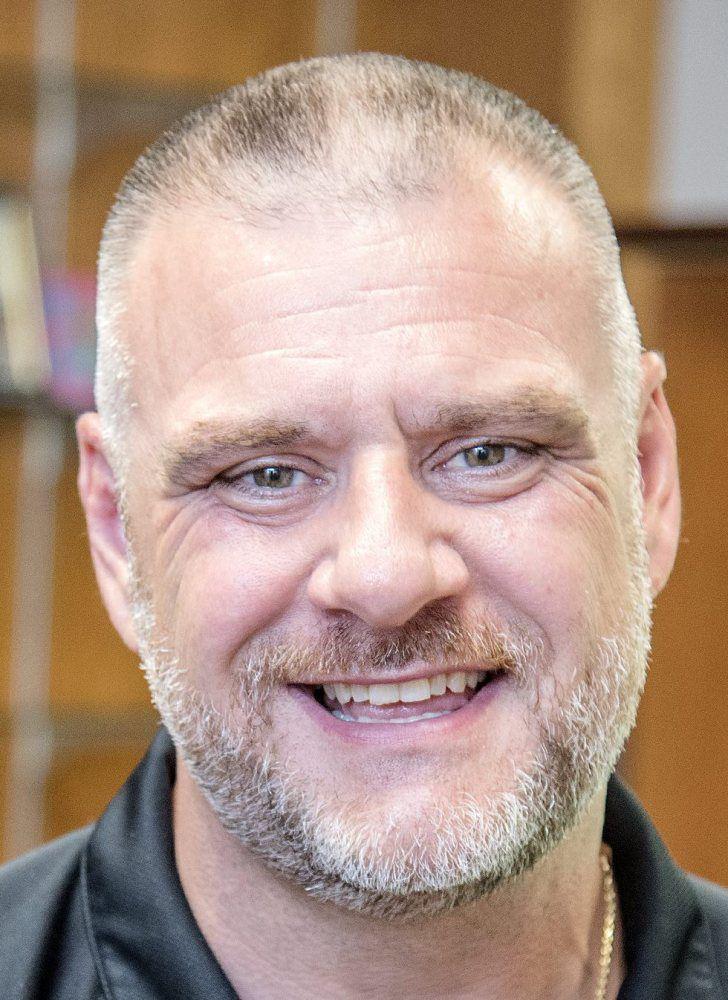 In: Gary Alexander (Tuscola Class of '89), who left Pawnee for the chance to head up his hometown district.
Out: Michael Smith, who at 51 plans to spend next school year traveling, golfing, hiking and enjoying a year away before getting back to work in 2020-21.