Tuscola truck stop ahead of schedule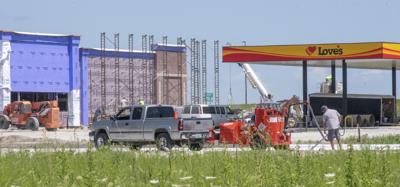 Tom's Mailbag publishes at 2 p.m. Fridays. Submit your question by clicking here.
A sampling of what's to come:
"Any idea when the Love's Truck Stop being built along the interstate in Tuscola will open? Does Tuscola really need another truck stop?"
Tuscola City Administrator J. Drew Hoel said, "The end of October has been the target date for opening since construction began, but I'm told the project is currently ahead of schedule. So perhaps a few weeks earlier."
As for whether Tuscola needs another truck stop, I think you can safely assume that Love's — which has more than 520 locations in 41 states — knows what it is doing.