UI chancellor: Class worth celebrating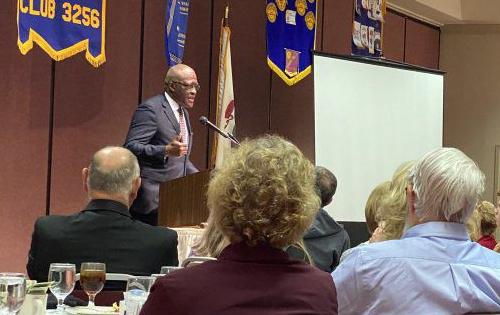 At Monday's Champaign Rotary meeting, UI Chancellor Robert Jones talked enrollment. Among the numbers he highlighted:
74-plus
Percentage of this school year's 7,665 new students that are from Illinois. "I just want to emphasize that for those that get confused about our commitment to educating Illinois residents," he said.
24 percent
Members of that class that are first in their family to go to college. "This is a number I thought I wouldn't be standing here at this point in my career still celebrating," he said.
29
Average ACT score of the new students who come from underrepresented groups. They made up 22.3 percent of the class, he said: "We had about a 4.2 percent increase in the number of African Americans, and a 7.2 percent increase in Latinx students. And ... there's no sacrifice of excellence here, folks."
39,000
Applicants in an average year — far fewer than the 43,500 the UI received last year. And with recent success in football and basketball, he said, "I can assure you, it's gonna be probably about 44,000 to 45,000 next year because that's how it works."