URBANA — An Urbana man with prior convictions for felonies has been sentenced to 12 years in prison for carrying a loaded weapon on two different occasions earlier this year.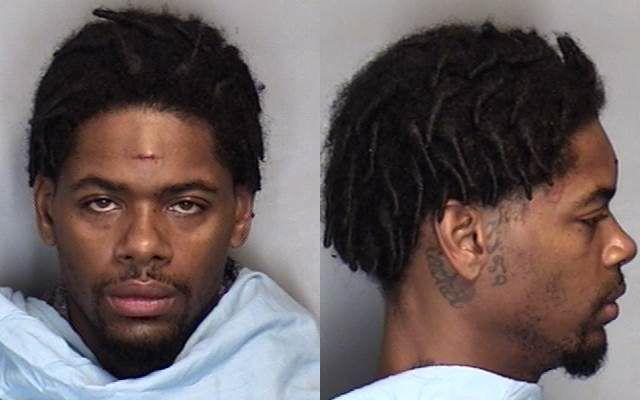 Terrance D. Mosley, 30, whose last known address was in the 1400 block of Silver Street, pleaded guilty before Judge Heidi Ladd last week in two separate cases to unlawful possession of weapons by a felon.
Assistant State's Attorney Bridget Schott said on May 18, Urbana police were sent to the Circle K, 507 W. University Ave., to check on the welfare of two men who had been in a parked car there for about five hours.
Police knocked on the window and got the attention of Mosley, who was the front seat passenger. He declined to speak with the officers but handed them his identification.
As they took the ID to go run a check, the officers noticed a black semi-automatic pistol in the passenger door compartment.
The officers told him to get out but he refused, got into a tussle with them and tried to bite one of them.
Schott said the gun was a .40-caliber handgun with 10 rounds in the magazine and one in the chamber. In that case, he was sentenced to 10 years in prison and a separate count of aggravated assault was dismissed.
The second case, which happened while Mosley was out on bond for the previous weapon possession, involved police responding to a domestic dispute on Mimosa Drive in Champaign on July 7.
Schott said a woman that Mosley had argued with saw him pull a gun from his pocket and threaten her. He then left the home and police found him in a vehicle not far away. In the vehicle, they found a loaded 9 mm handgun, Schott said.
Mosley resisted the efforts of police to arrest him, she said. He was sentenced to two years in prison for that offense, to be served after the sentence for the first weapons conviction.
A third case in which he was charged with aggravated battery was dismissed in return for his guilty pleas.
Mosley has prior convictions, Schott said, for criminal trespass, aggravated assault, resisting arrest, aggravated criminal sexual abuse, failure to report a change of address as a sex offender, violation of the sex offender registry and battery.