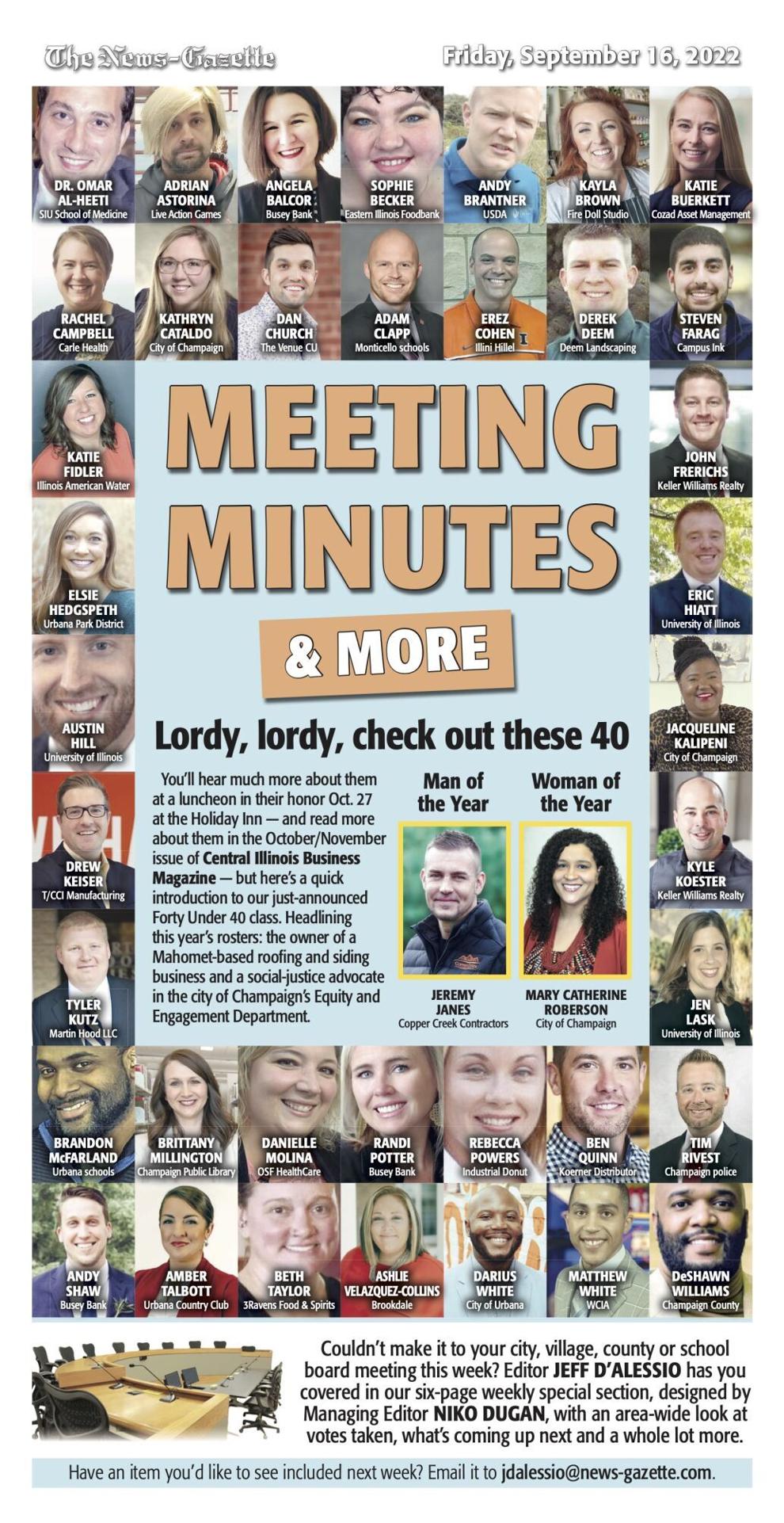 To the winner of Saturday's second annual Chris Oberheim Memorial Softball Game at Danville Stadium goes a snazzy new traveling trophy, along with bragging rights on the police beat.
The three-game series featuring slow-pitch sluggers from the Champaign, Danville and Decatur police departments is put on by Peacemaker Project 703, the foundation launched in memory of CPD Officer Chris Oberheim, with proceeds from the 4:30 p.m. event going to various charities.
Here's a look at 10 other spots around the area that will draw a crowd this weekend.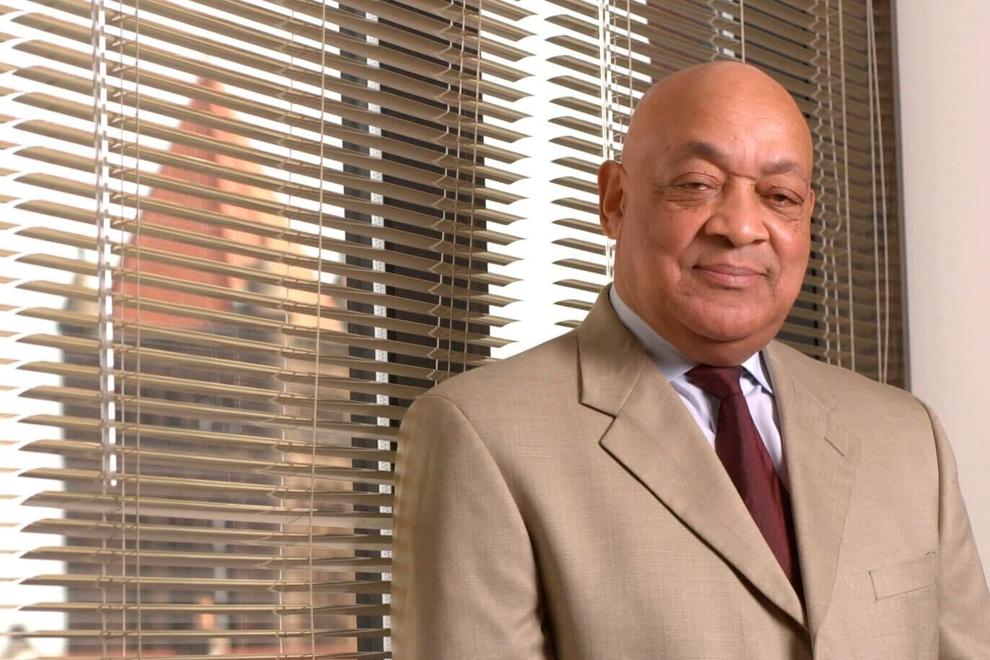 CAMPUSTOWN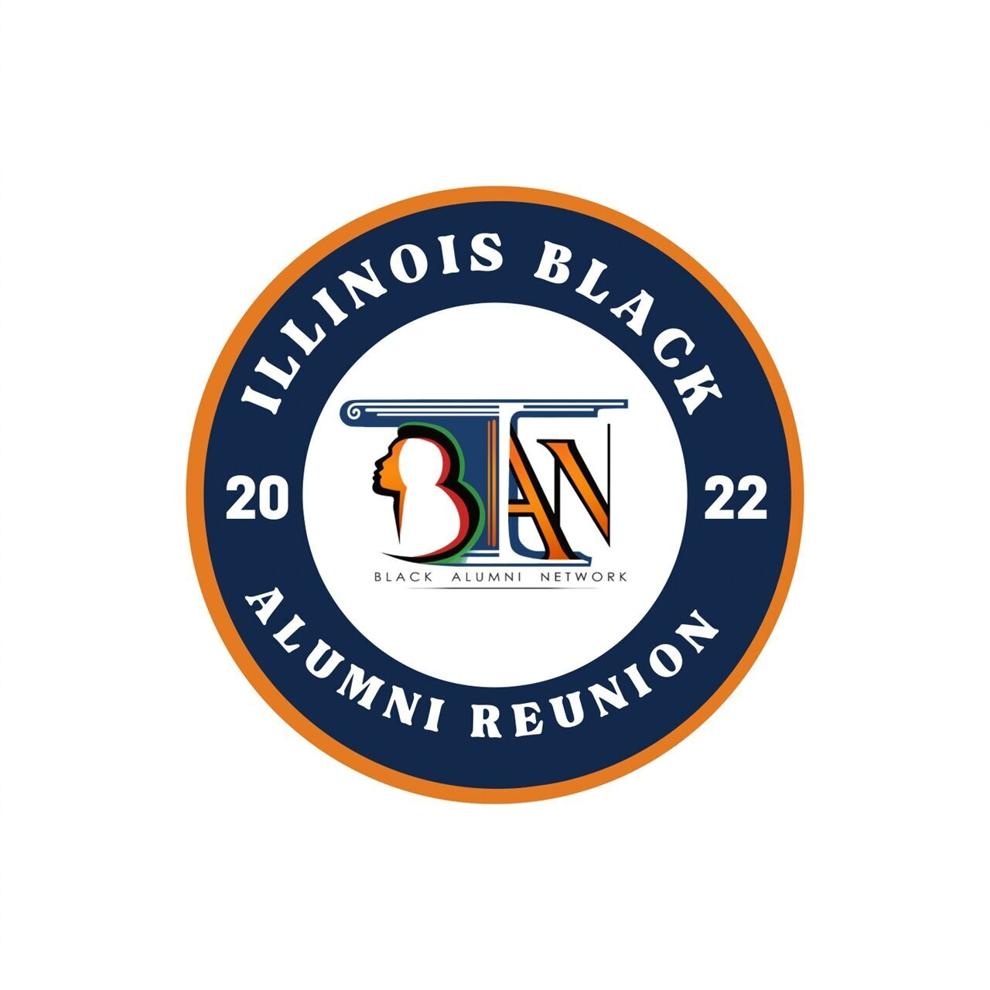 Fittingly, many of the events at this weekend's all-classes Illinois Black Alumni Reunion will be dedicated to one of the greatest champions for Black students ever to set foot on campus. On the schedule: TODAY's 7:45 p.m. Dean Shelley Candlelight Walk to the Quad from the Alice Campbell Alumni Center and SUNDAY's 2 p.m. "Celebration of the Life and Legacy of Dean Clarence Shelley" at Krannert, honoring the beloved UI administrator and advocate, who died in January.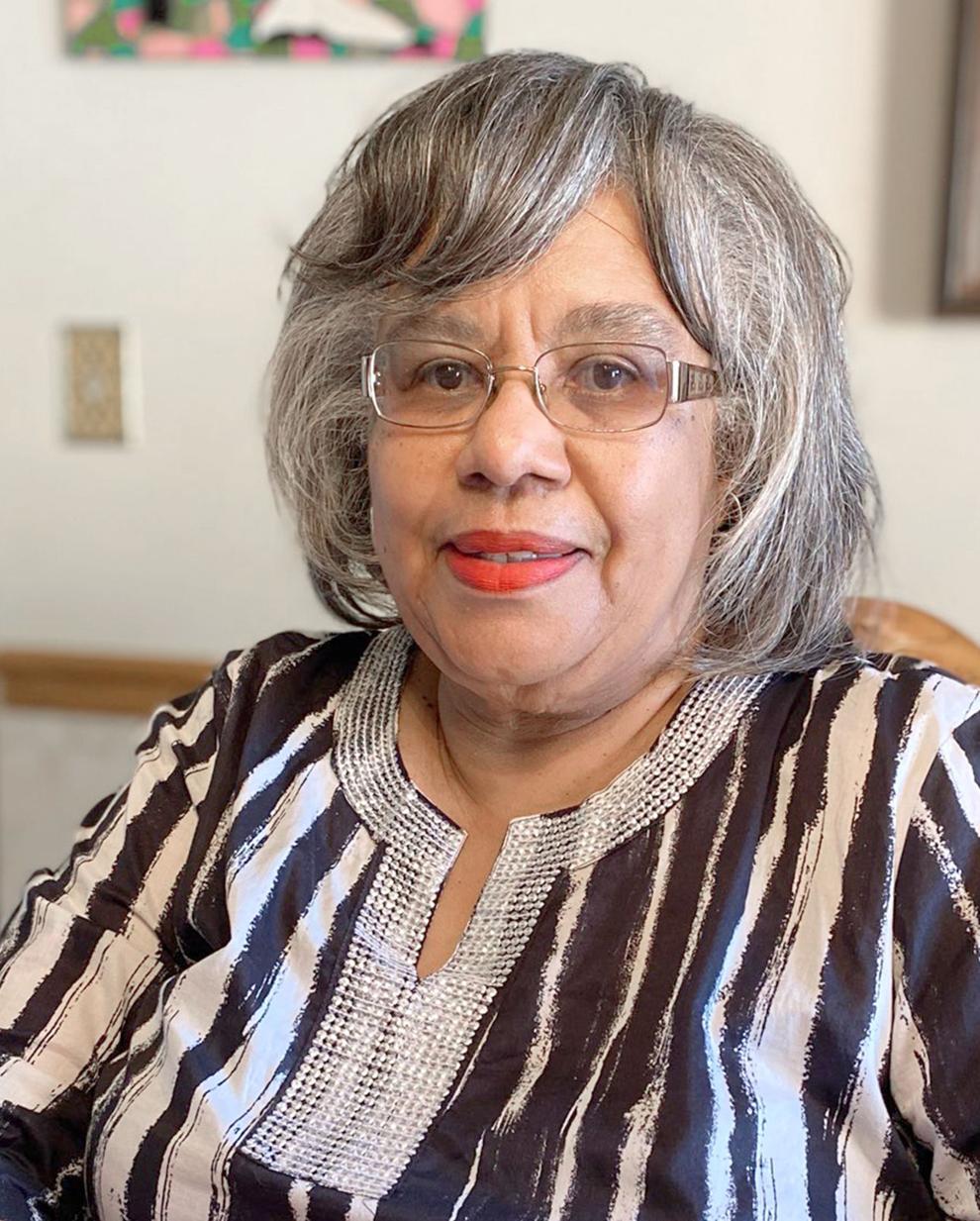 At SATURDAY's Alumni Awards and Scholarship Gala, set for 6:30 p.m. at the I Hotel & Conference Center, guests will hear from another esteemed Illini — former Project 500 student-turned-school principal and philanthropist Patricia McKinney Lewis, who'll deliver the keynote speech.
DOWNTOWN PAXTON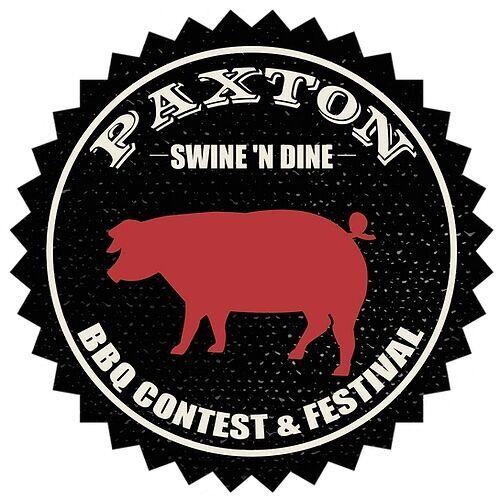 What started 11 years ago as a backyard competition between buddies has grown into a full-fledged, free Ford County festival. Fire up the grill for SATURDAY's Swine 'N Dine BBQ Contest and Festival on Paxton's North Market Street, where pros and amateurs alike will compete for the title of tastiest, tenderest ribs and chicken, then be treated to live music from Garrett Biggs, the Josh Holland Band and the 9 p.m. headliner — Tracy Lawrence.
LAKE OF THE WOODS, Mahomet

SUNDAY is induction day for the Champaign area U.S. Bowling Congress Hall of Fame, with three local legends being honored — Byron Miller (35 300 games, 859 high series) and son of Class of 1998 inductee Robert Miller; 1983 American Bowling Congress national singles champ and former UI men's bowling coach Rickey Kendrick (20 300 games, 844 high series) and, in the Service to the Game category, 15-year board member Merle Merchant, who served as secretary of multiple leagues and himself rolled a 300 game … at age 75. The day starts with a 9 a.m. golf outing, followed by lunch and the Hall of Fame ceremony.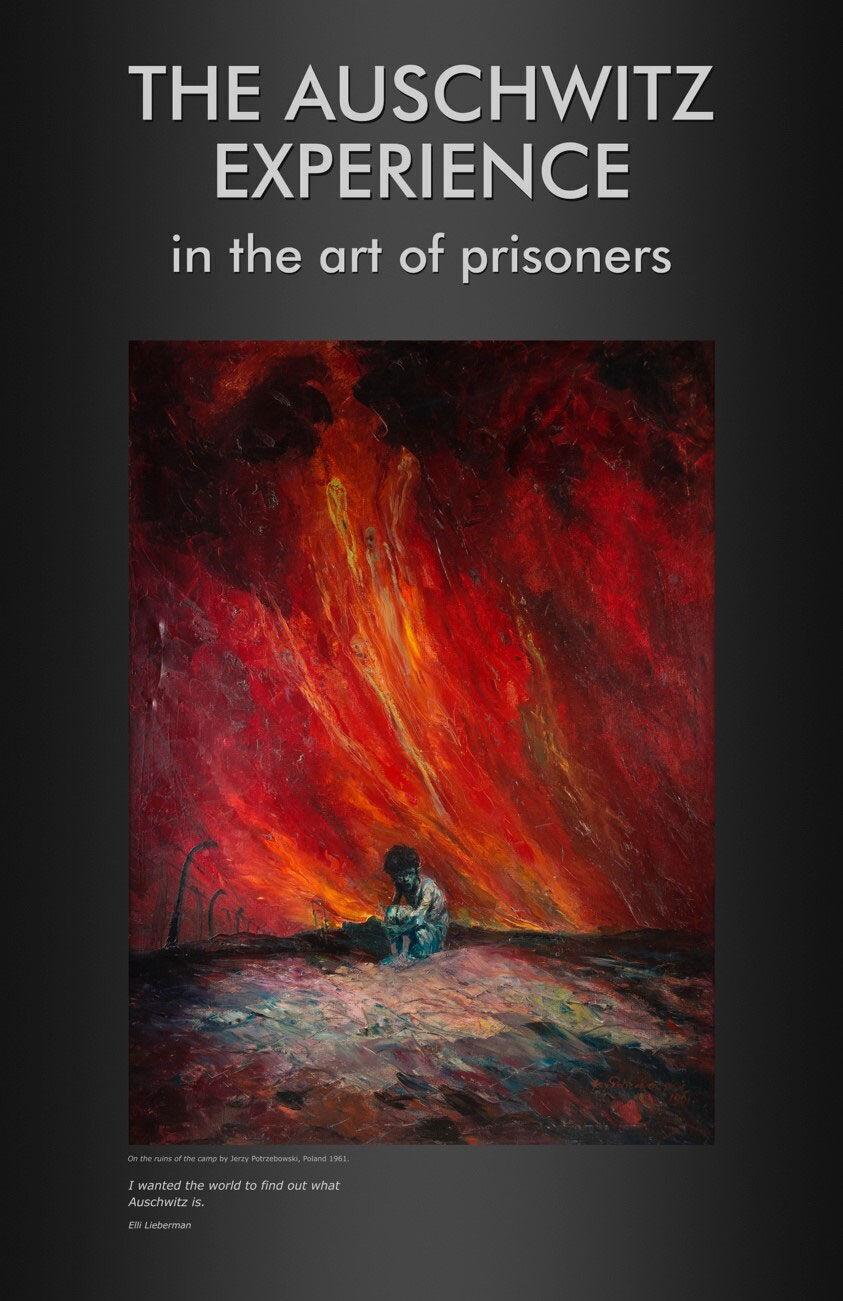 NEW COVENANT FELLOWSHIP, Champaign
Debuting SUNDAY at 124 West White Street: the artwork of 12 survivors of the Auschwitz concentration camp, a powerful exhibit that includes 60 paintings and drawings. "Combating antisemitism, anti-Judaism and racism in the church is at the core of our calling in this community," Pastor Renée Antrosio says of hosting "The Auschwitz Experience in the Art of Prisoners," which begins with a presentation during Sunday's church service from 10 a.m. to noon and is also open to the public 10 a.m. to 4 p.m. on Sept. 24, Oct. 1 and Oct. 10. The showings are sponsored by the Champaign-Urbana Jewish Federation and Holocaust Education Center.
GARAGES AND DRIVEWAYS, Tolono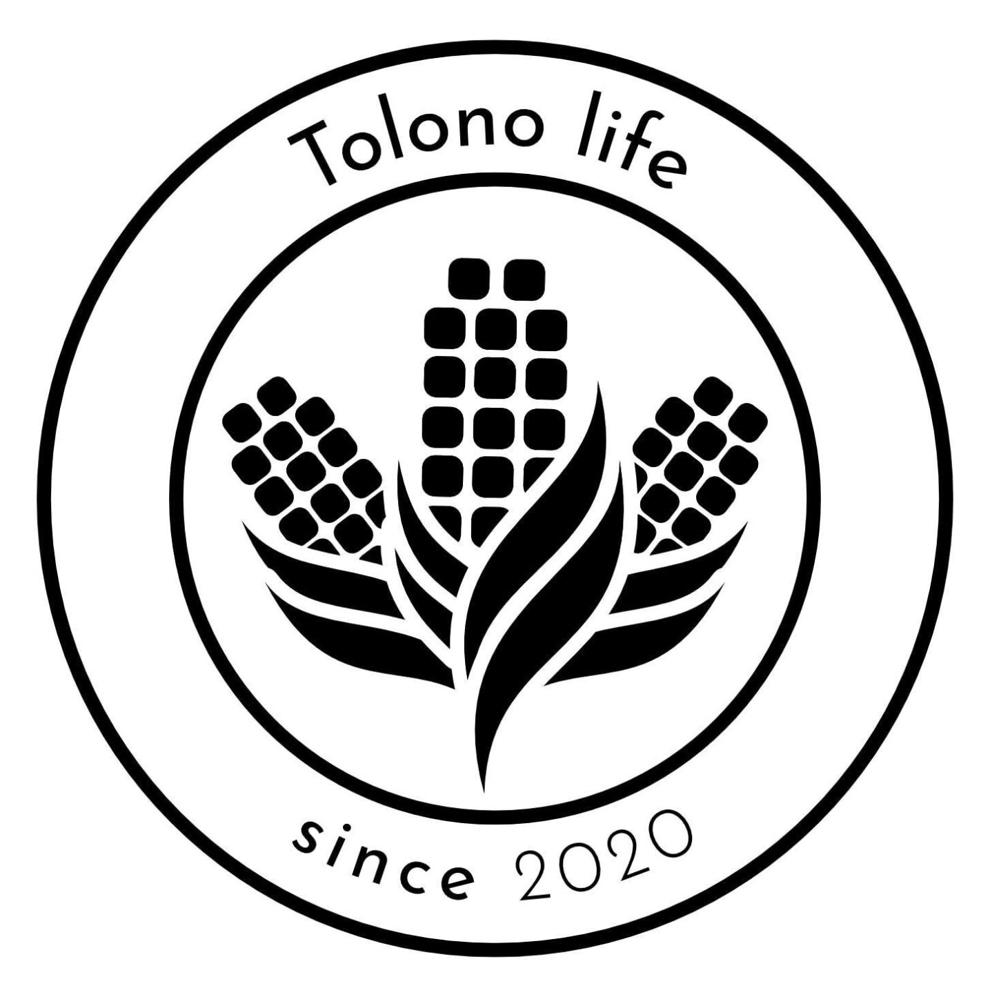 You name it, odds are someone's going to be selling it at Tolono's two-day, village-wide community garage sales, set for 8 a.m. to 3 p.m. TODAY and SATURDAY. Organizer Justin Brewer has whipped up an interactive Google map of every address that will be a part of the third annual event — 61 sales today, 69 Saturday — as well as a printable PDF version. Just search for @TolonoLife on Facebook.
THE VINEYARD CHURCH, Urbana
On the SATURDAY morning menu: unlimited pancakes and sausage, with coffee, apple juice or milk, for $8 in advance, $10 at the door and $5 for kids. The 8-11 a.m. feast benefits a good cause — the Rev. Ervin Williams' Restoration Urban Ministries.
WEST SIDE PARK, Champaign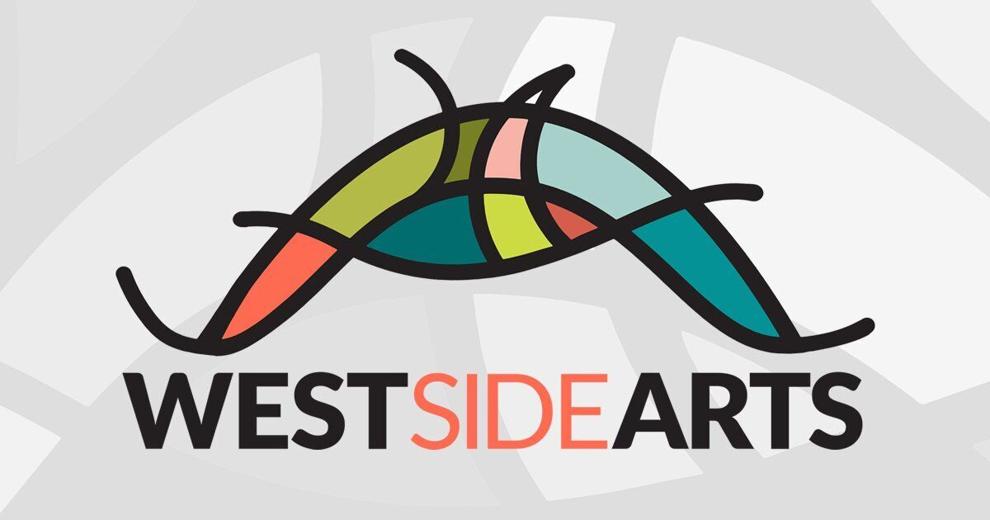 The newest addition to the area's art calendar runs from 10 a.m. to 5 p.m. SATURDAY at West Side Park. It's West Side Arts — a free, juried festival that will showcase a "multitude of mediums," say the two groups putting on the event, the Champaign Park District and 40 North.
RANTOUL PUBLIC LIBRARY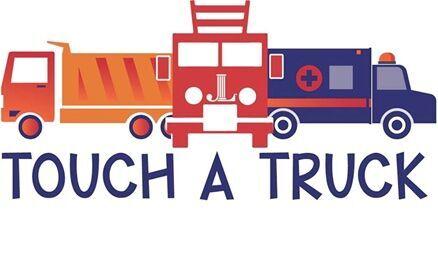 Set for 10 a.m. to 1 p.m. SATURDAY at the Rantoul Public Library on West Flessner Avenue: Touch-A-Truck (and more), three hours of crafts, coloring, story time, balloon animals, food and free popcorn. Among the vehicles that will be on site for the touching: a police car, firetruck, ambulance, dump truck, small bucket truck, vactor, camera truck, tow truck and two trucks from the water department.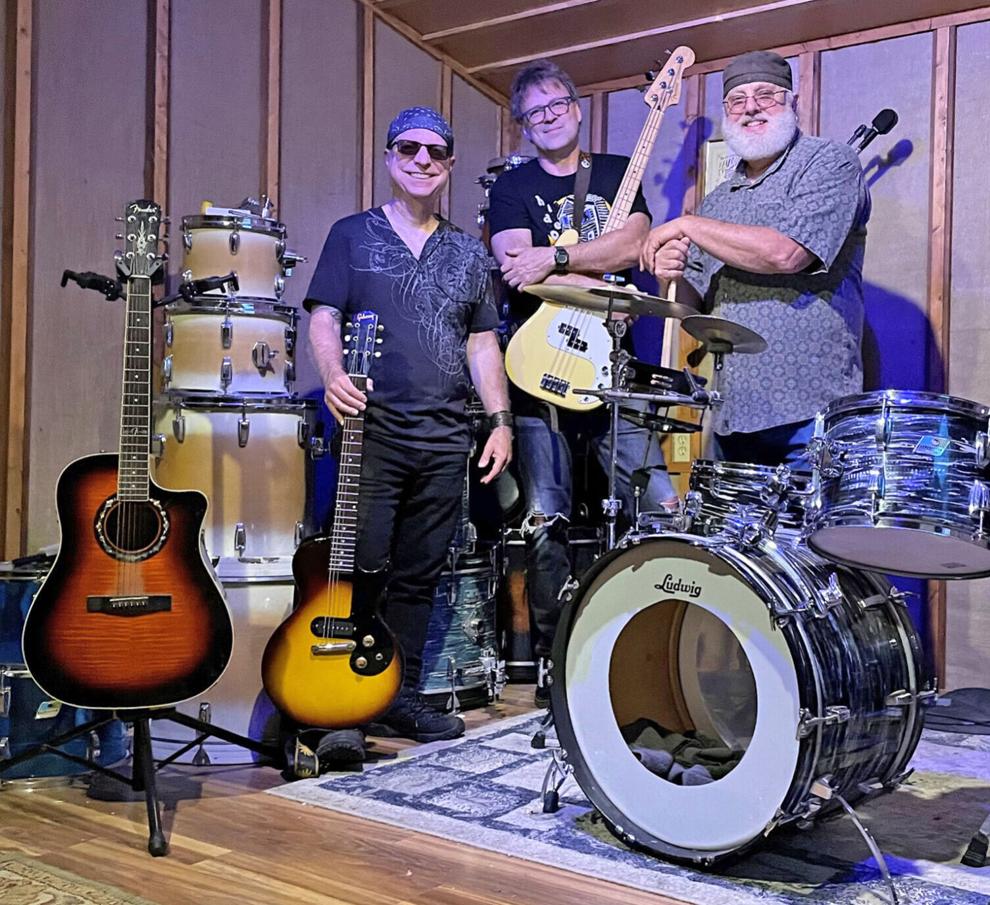 ELLSWORTH PARK, Danville
Three days of music, food, a car show, pony rides and SUNDAY yoga in the park kicks off with a quadrupleheader of live music at the beer tent TONIGHT – Jet at 5, In Bloom at 6, Dalton Halls at 7 and The K-Tels at 8 — all part of the 47th annual Vermilion River Fall Festival.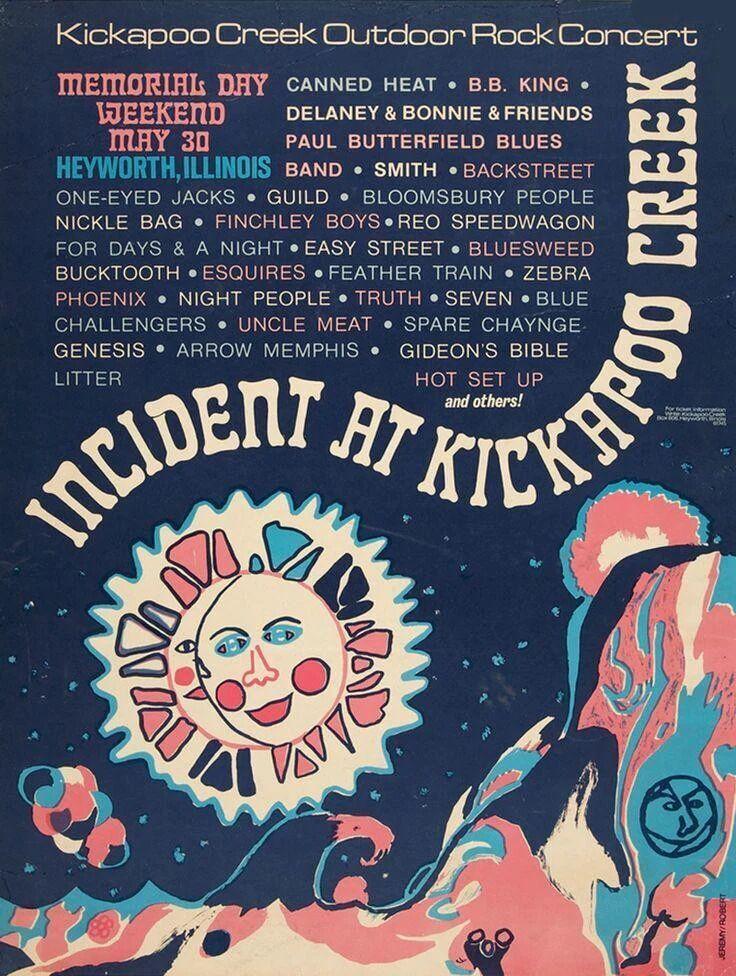 VIRGINIA THEATRE, Champaign
We trust you read Anthony Zilis' Sunday special about the "Incident at Kickapoo Creek," R.C. Raycraft's fascinating documentary about the little-known 1970 rock festival put on by a McLean County farmer over the objection of law enforcement. At 7 p.m. SATURDAY, Raycraft will screen the 50th anniversary extended cut of the film, kicking off the Virginia's 2022-23 season, then take questions from the audience afterward.