Want to purchase today's print edition? Here's a map of single-copy locations.
Sign up for our daily newsletter here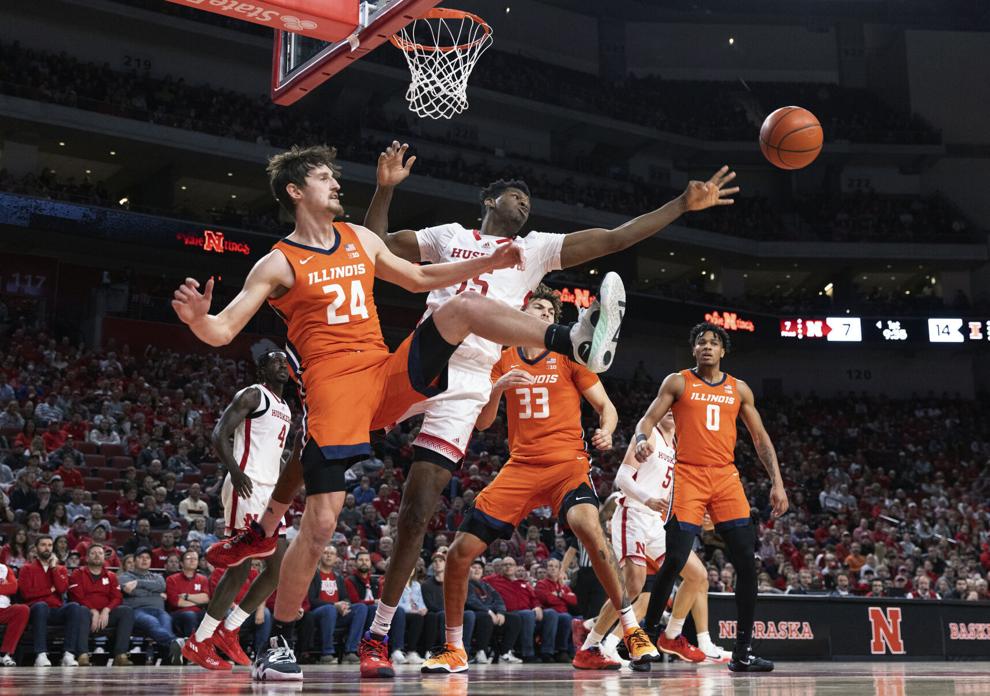 What is a good basketball team supposed to do after upsetting a ranked team? Go on the road and easily handle the next opponent on the schedule.
That's exactly how it played out for Illinois on Tuesday night, with Brad Underwood's team looking NCAA-tournament worthy with a workmanlike performance against Fred Hoiberg and Nebraska, rolling 76-50.
Here are 10 other thoughts after Illinois' substantial victory against Nebraska in the land of corn.
1
Terrence Shannon Jr., followed his monster game against Wisconsin with a double-double in Lincoln. He shot well from the floor, grabbed every ball he could get his hands on and found his teammates for open shots.
There are many good players in the Big Ten this season and Shannon is certainly one of them. He is a strong candidate for what will be a loaded All-Big Ten first team. The last two games, he has played more like an All-American.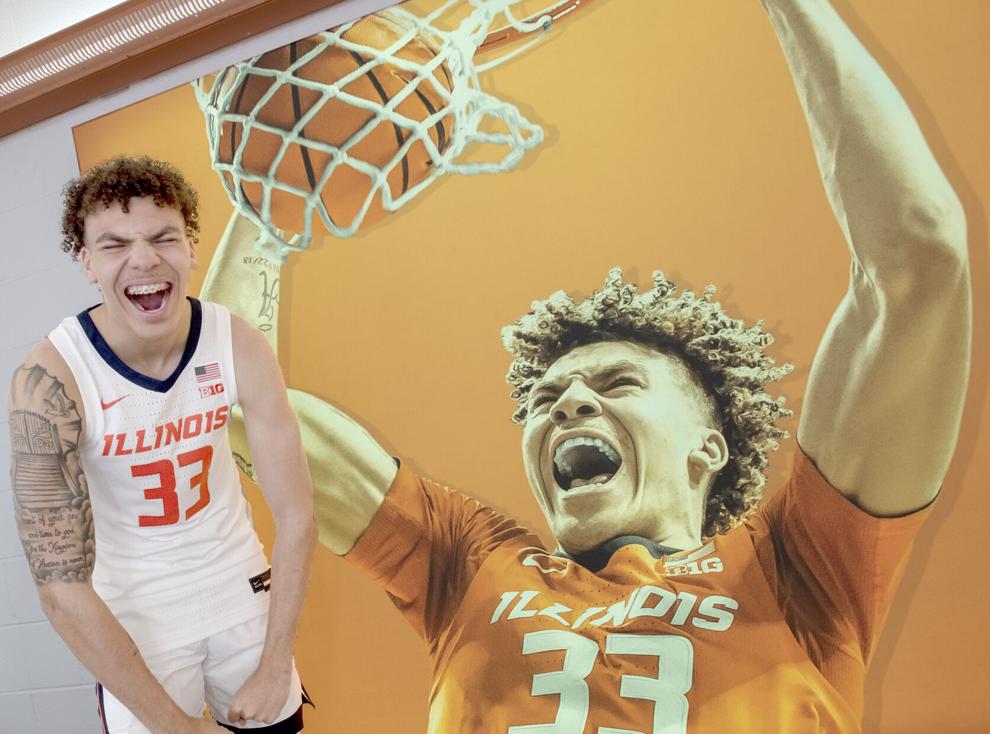 2
You didn't figure Coleman Hawkins would hit 6 of 9 three-pointers again. This time, he was 1 of 5 from beyond the arc. But the junior was solid, scoring in double figures while leading the team in assists. He seems to get better as the game goes on.
3
Holdover of the Game honors go to sophomore R.J. Melendez, who was in the middle of the action the entire game and finished with 10 points and three rebounds. With newcomers Shannon, Matthew Mayer and a bunch of freshmen on the roster, the Florida product sometimes gets overlooked. But he is vital to the team's long-term success.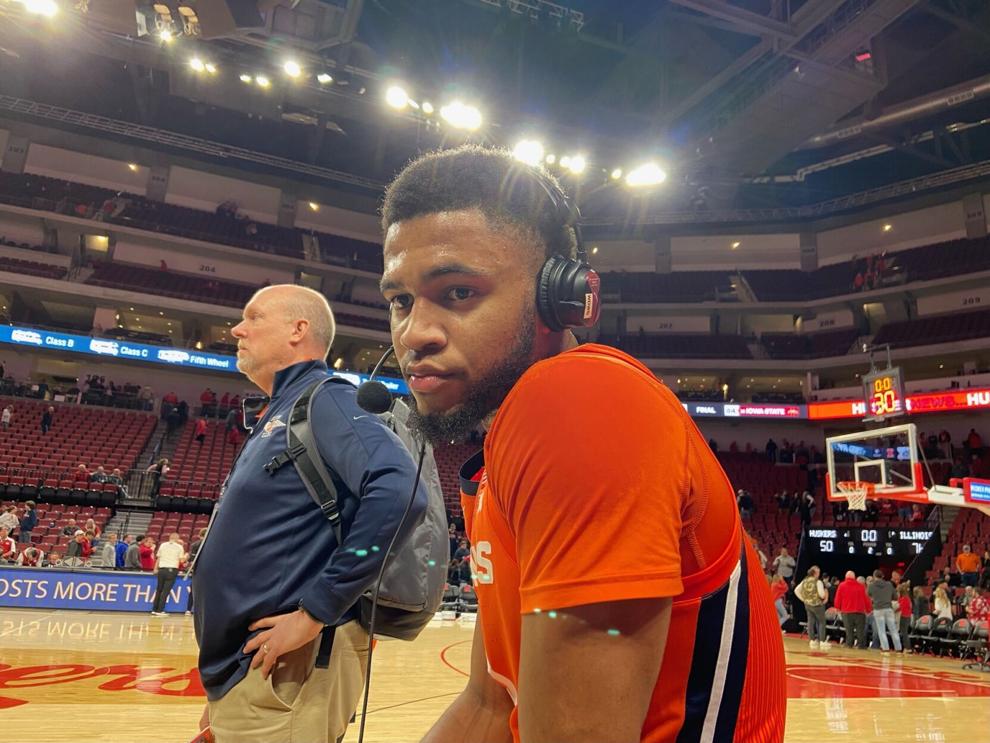 4
I had flashbacks to Illinois-Arizona in the 2001 NCAA regional final at San Antonio as the Illini and Huskers combined for 24 fouls in the first half. Not quite as bad as the final game of Bill Self's first season at Illinois when everybody fouled out. Pretty sure Brett Melton finished that game as the Illinois center. Anyway, this felt like that. Not in a good way.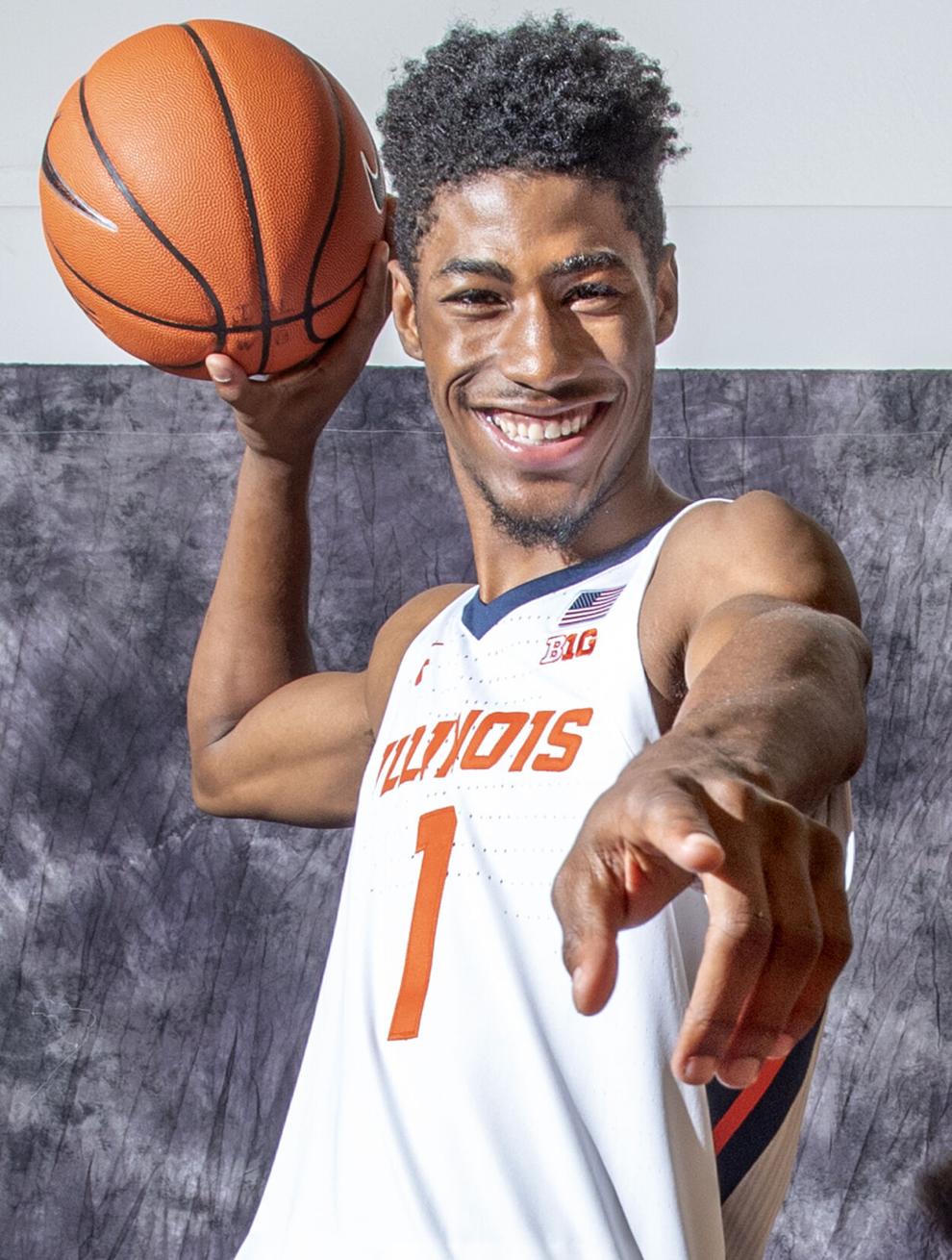 5
Great to see former Illinois coach Bruce Weber in the studio for the pregame show on BTN. Weber likes Illinois freshmen Sencire Harris and Jayden Epps. Looking forward to what he has to say at halftime and after the game. Good hire by the folks at BTN.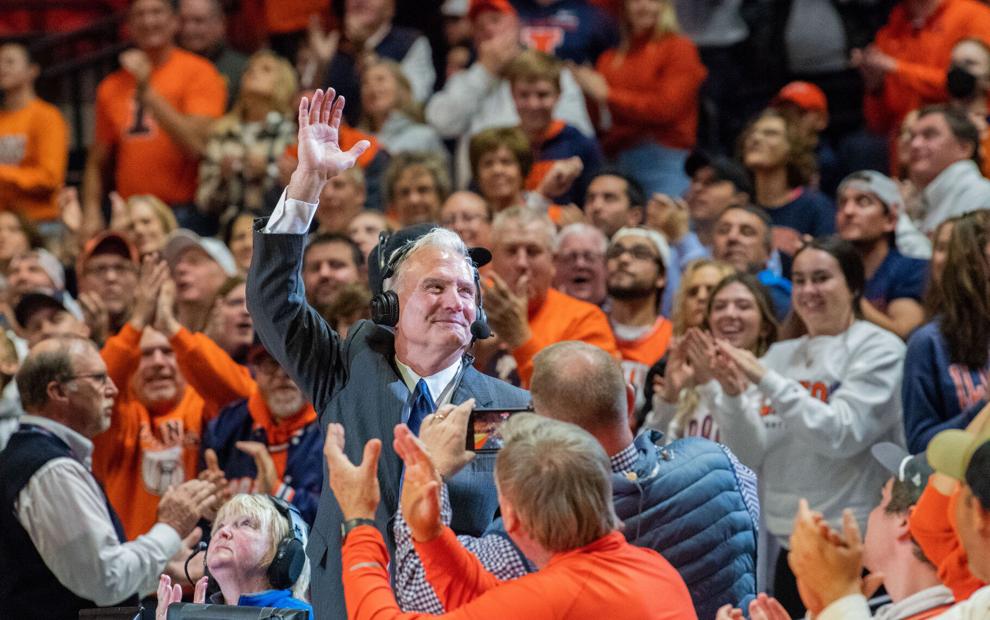 6
I won't be surprised if Weber goes back to coaching eventually, but he is a natural on TV. He obviously knows the game and has a broadcast-friendly personality.
7
Last one about the broadcast: play-by-play announcer Kevin Kugler is one of the best in college basketball. I like his football work, too. And good-guy analyst Shon Morris adds endless insight.
8
I've been to a bunch of Big Ten basketball buildings, but Pinnacle Bank Arena isn't one of them. Maybe next year. Voice of the Illini Brian Barnhart sent me some photos of the place when he went there for Tuesday's shootaround.
Without the Nebraska students on campus, the arena isn't as loud as usual. A break for Illinois.
9
Nebraska's early troubles — it hit 2 of 14 shots to start — were exacerbated by star Derrick Walker picking up two quick fouls. North Dakota State transfer Sam Griesel kept his team in the game with eight of its first 13 points. Griesel is Lincoln native two dreamed of playing for his hometown team.
10
Underwood joined Barnhart and Doug Altenberger after the game on WDWS. He was pleased with his team's effort.
"We're getting back to our culture. We had to fight them for awhile. We kind of lost our way. We started listening to everybody on the outside telling them about how great we are. That doesn't win."
He had special praise for Dain Dainja, who stopped Nebraska star Walker:  "He couldn't get a shot over him."