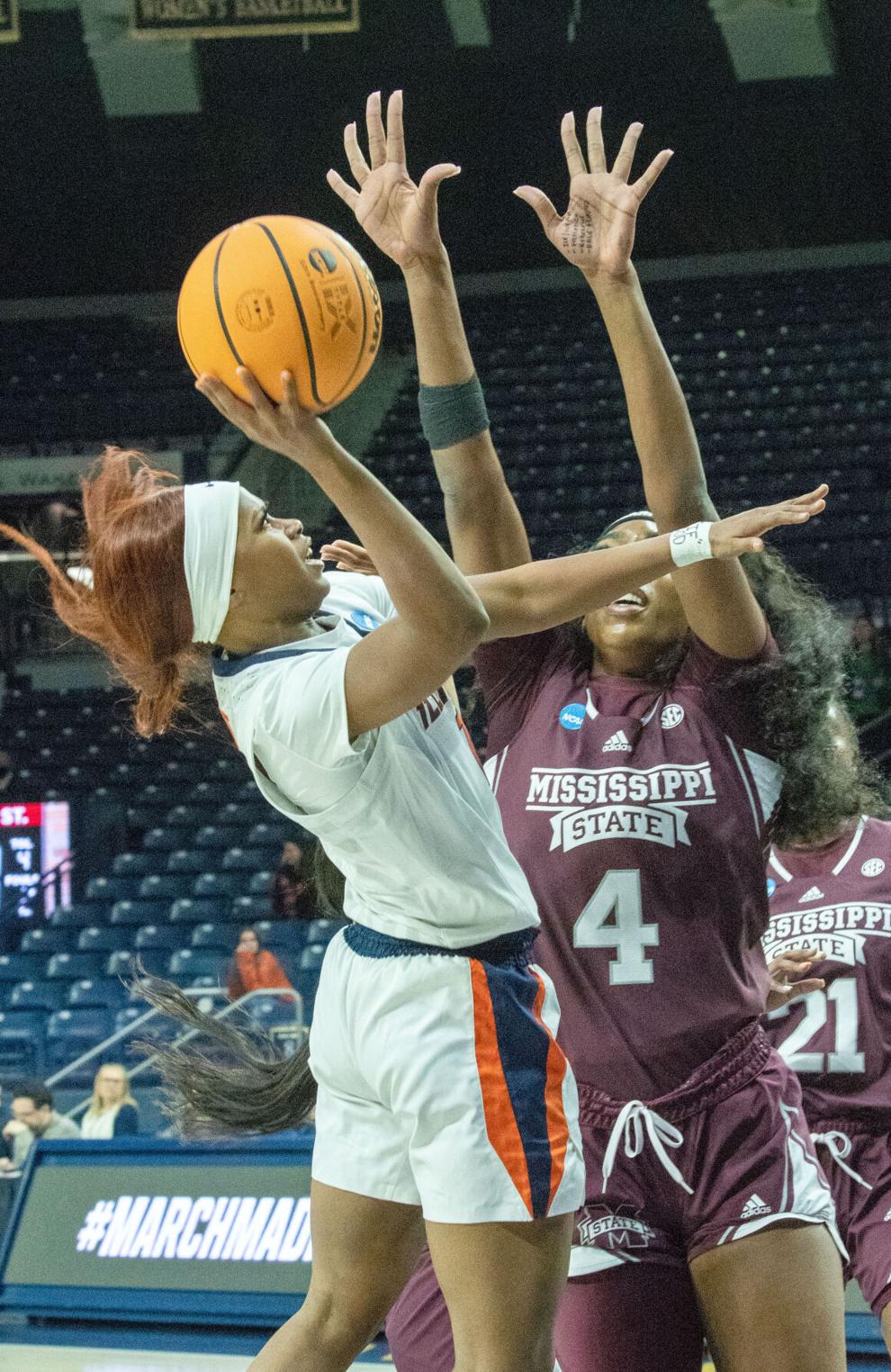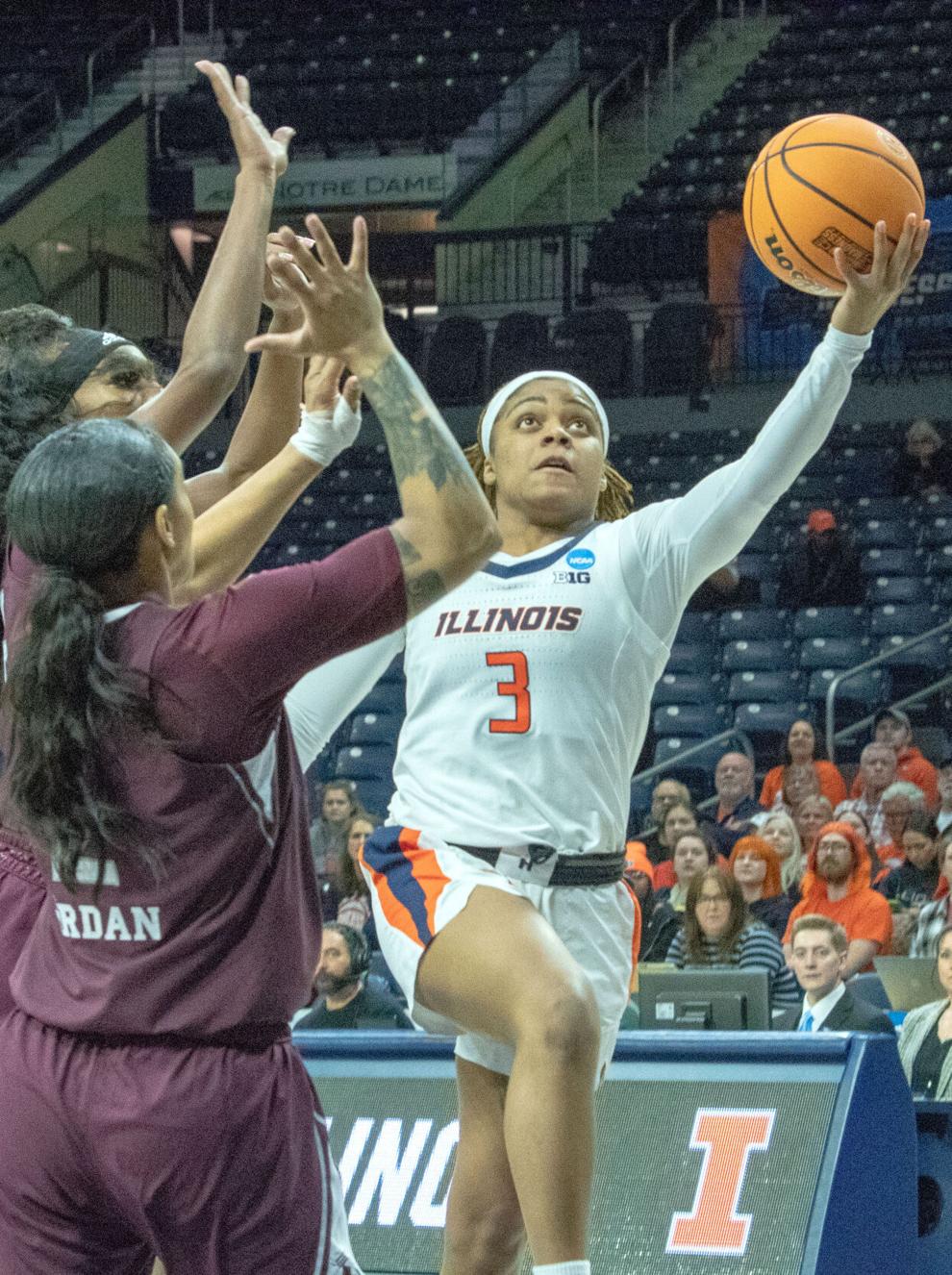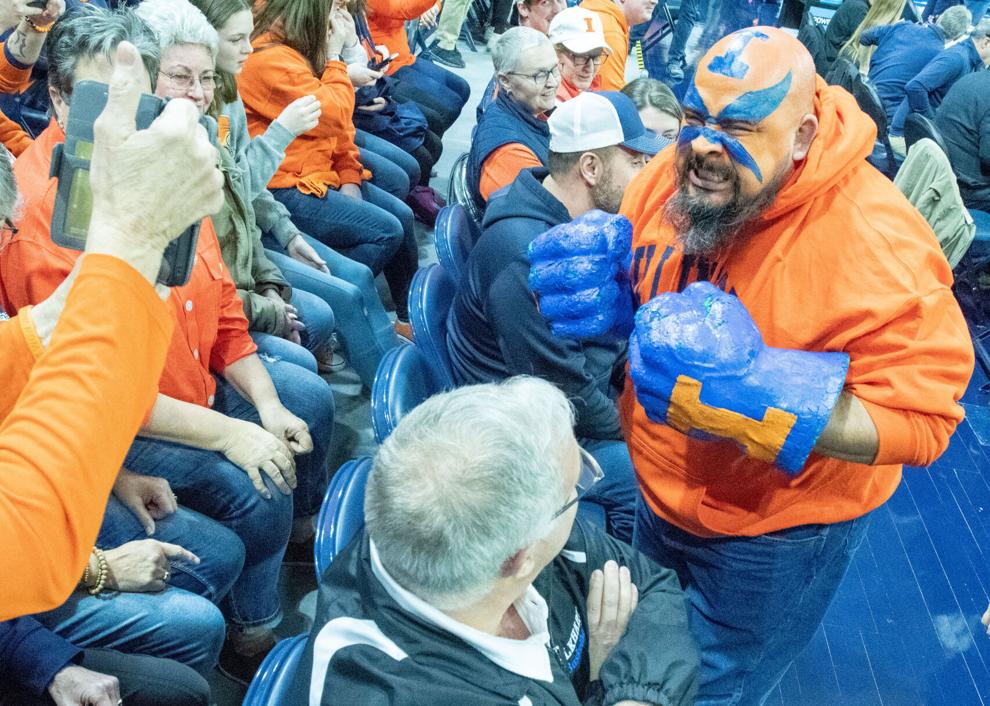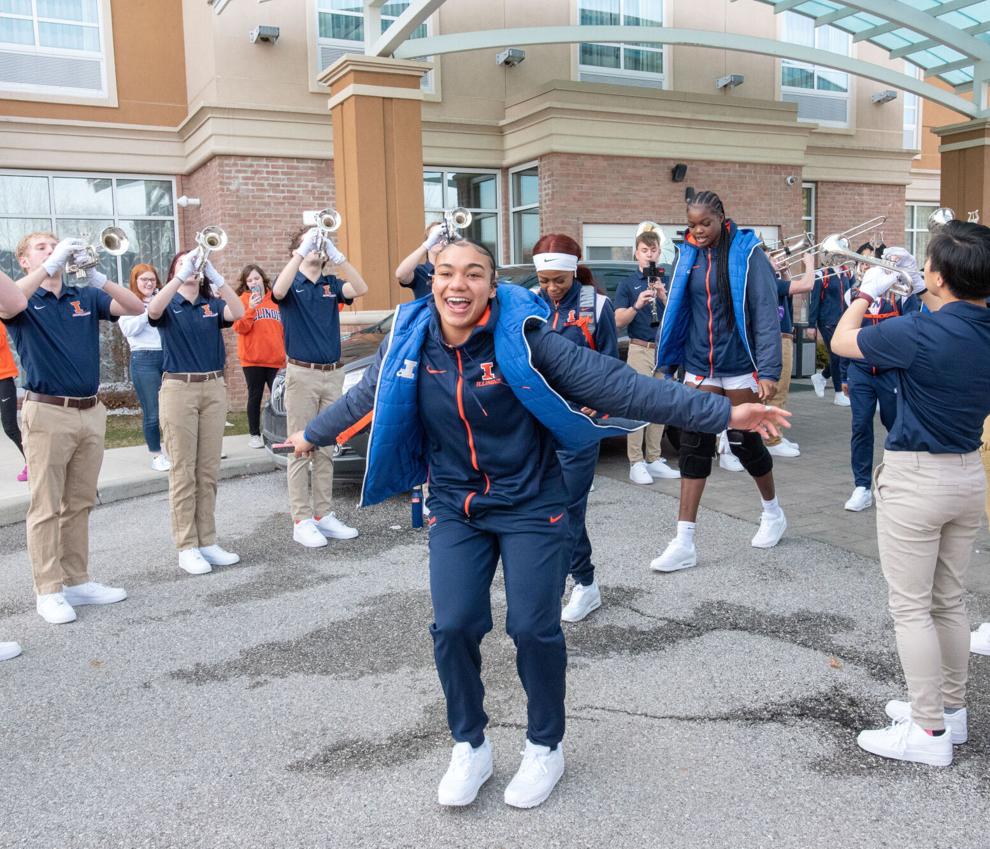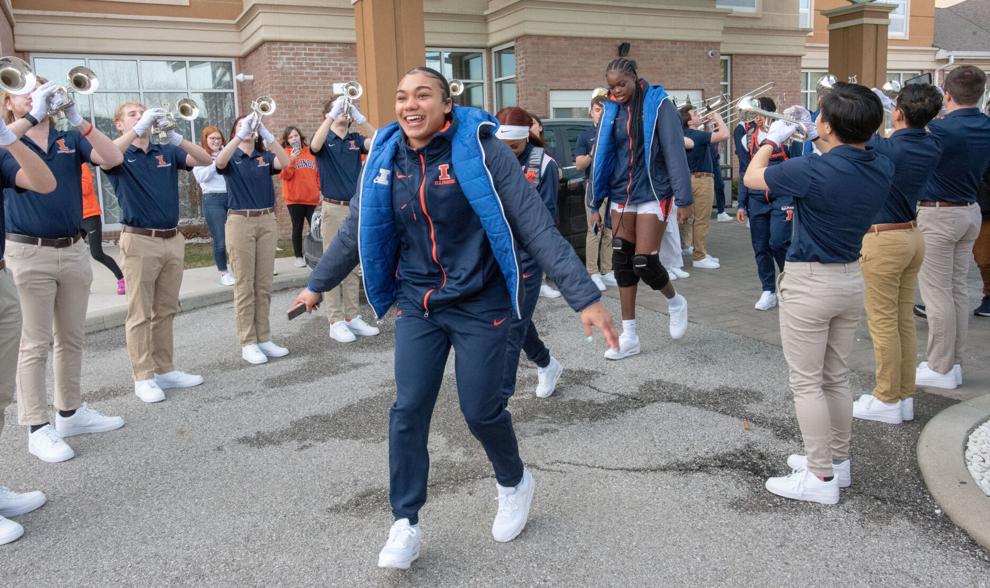 5:15 p.m.
Brynn Shoup-Hill has gone through pregame warmups here at Purcell Pavilion before tonight's NCAA First Four tournament game against Mississippi State.
The Goshen, Ind., native had missed the past four games for Illinois with a right foot injury. Shoup-Hill, a 6-foot-3 sophomore forward, had started the first 27 games for the Illini before the injury and was averaging 6.3 points and 5.6 rebounds per game.
Shoup-Hill told us on Tuesday she was looking forward to the potential to play at an arena she grew up watching games at with her family season-ticket holders for Notre Dame basketball games.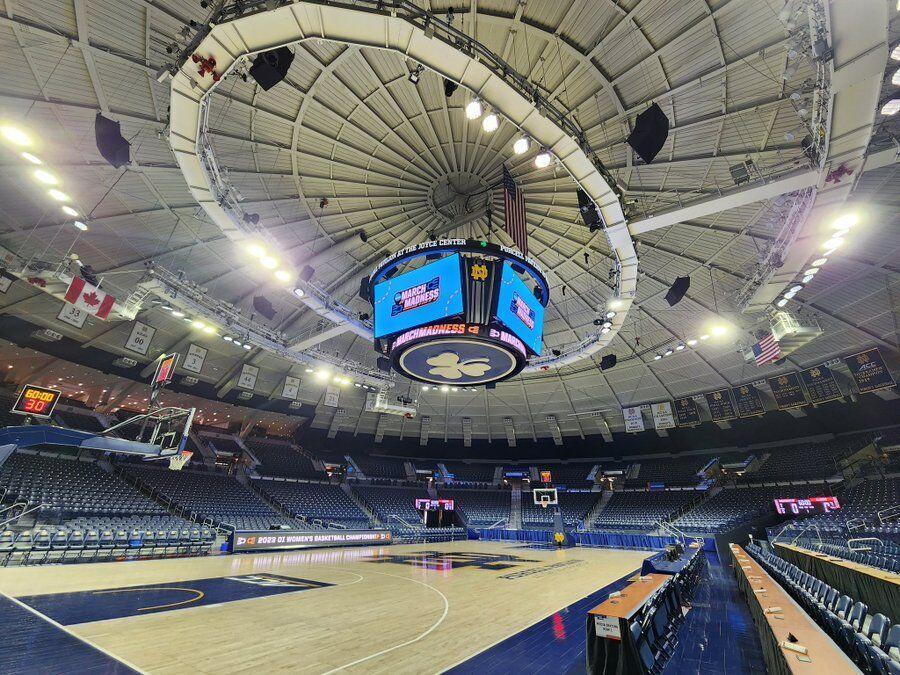 ***
SOUTH BEND, Ind. — A 20-year wait to play in the NCAA tournament ends tonight for the Illinois women's basketball program.
The last time the Illini played in the Big Dance? That would be 7,298 days ago. Or 19 years, 11 months, 21 days.
Back then, on March 22, 2003, Theresa Grentz's Illinois team lost 72-56 to Virginia in the first round of the NCAA tournament in Knoxville, Tenn.
The 19 seasons that followed only saw the Illini finish above the .500 mark six times. But none of those seasons have matched what Shauna Green has done in year one at Illinois. The Illini's 22 wins are the most since the 1999-2000 season.
Illinois (22-9) looks to keep its breakthrough season going with the Illini facing Mississippi State (20-10) in a First Four game of the NCAA tournament, which is set for a 6 p.m. tip on ESPNU from Purcell Pavilion.
We've got you covered with Photo Editor Robin Scholz and myself here in South Bend.
Ahead of tonight's game, the News-Gazette had plenty of coverage from the Illini's pre-NCAA tournament press conference on Tuesday.
Here's a sampling of our work ...
AD Josh Whitman and Andy Green soaking in the resurgence of the Illini women's basketball program
Injury updates on Shoup-Hill, Oden, other key storylines, lineups and a game prediction
Know the foe: Mississippi State
Rooting interest: Ranking all 68 NCAA tournament teams in women's bracket