Being Black in America: Dennis Austin
In his own words, an African American community resident shares a first-person story about what it looks, feels and sounds like to be black in America.
Continuing a conversation we've hosted since June, The News-Gazette asked African American community members to share their stories and solutions in the wake of George Floyd's killing.
Featured today: Champaign's DENNIS AUSTIN, a junior political science major at the University of Illinois.
If you'd like to share your story, email jdalessio@news-gazette.com. To view the entire series, click here.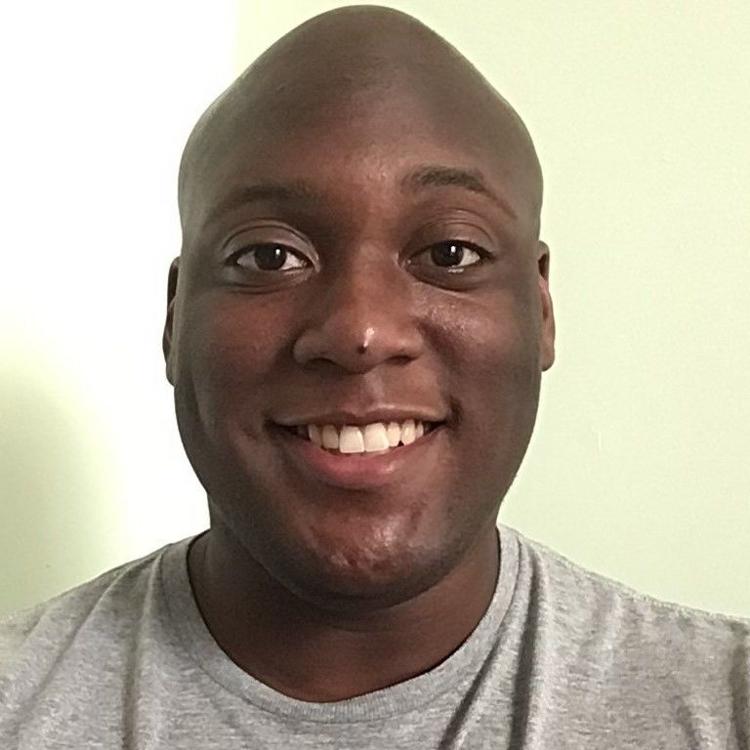 'I can recall the look of suspicion glanced my way as I entered malls and restaurants, an immediate sense of exclusion'
By DENNIS AUSTIN
"We don't like your kind around here," a man said to me as I canvassed for Bernie Sanders on a bitterly cold 2016 afternoon in New Hampshire.
To this day, I'm unsure if he was referring to my race or political affiliation. Nonetheless, it is part of my life's story, navigating society as a Black male and all which inhabits this existence — the proverbial good, bad and ugly.
In 2016, I spent a brief period in New Hampshire, working for Senator Sanders' primary presidential campaign, where my other non-White colleagues and I dealt with recurrent episodes of discrimination from its White residents.
An elderly White female warned a Black colleague that if he remained on her porch steps, she would shoot him. Although we would defeat Hillary Clinton, we would not miss being approached by police officers on multiple occasions.
Fast-forward two years later in Batavia, N.Y., as a community college student, and racism would again be relevant.
What troubled me was not merely the stated opinions of friends and associates but also the degree to which their racism was normalized. There was an incident where a friend and I had butted heads. In the heat of our encounter, he said I was acting like an N-word.
Our relationship ended that day.
It was not unusual to see confederate flags proudly displayed around town, the irony of a populous Union state professing support for a traitorous movement, nonetheless. There also did exist a strong naivete, if not outright ignorance of racial history.
In re-telling my experience, some are not surprised. Friends and associates often tell me that White, rural America is often a hotbed for languorous lifestyles and unlettered belief systems. In condemning one part of America, lest we forget that racism is still very much a reality in many of our well-regarded cosmopolitan cities.
Born and raised on Chicago's south side, I learned how society criminalized Black children. Forego college; prison is your next destination. On numerous occasions, I can recall the look of suspicion glanced my way as I entered malls and restaurants, an immediate sense of exclusion. I felt like a foreigner in my city, one that I have come to know as a home for over 20 years.
Six years ago, a friend of mine had visited from England, and we spent much of his time here exploring the city. During a brief stop at Macy's, we had frequented the men's section, glancing at clothes. He was trying on outfits, and I was there giving amateur fashion advice.
It didn't take long for an older White male employee to take an interest in me. What seemed like an attempt to gouge money for purchasing items turned into an uncomfortable interaction. He was "keeping an eye" on me.
In not only combating the racism of low expectations and stereotypes often associated with being a young Black male, you are also looking to avoid becoming another statistic, another media headline. Poverty and violence are a lethal existence for us in the inner cities, as is the scourge of bigotry from those who took an oath to serve and protect.
Thus, it is the reality for me and other African Americans in this country. We fight battles, both in our communities and outside of our communities. It is a tiresome battle, one in which there is seemingly no end.
Perhaps what makes the natural cynic in me hopeful is the renewed national conversation on our history and charting a future in which racial oppression is of the ages.
If you'd like to share your story, email Editor Jeff D'Alessio at jdalessio@news-gazette.com.
Dennis Austin is a junior majoring in political science at the University of Illinois.