Being Black in America: Rev. Andre Crittenden
In his words, an African American community resident shares a first-person story about what it looks, feels and sounds like to be black in America.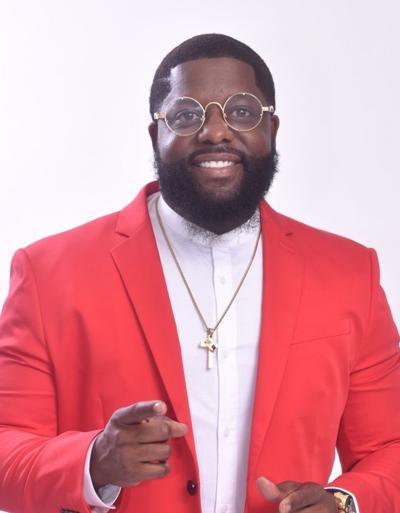 Continuing a conversation we've hosted since June, The News-Gazette asked African American community members to share their stories and solutions in the wake of George Floyd's killing.
Featured today: REV. ANDRE CRITTENDEN, senior pastor at Urbana's Rest-Oration Church.
If you'd like to share your story, email jdalessio@news-gazette.com. To view the entire series, click here.
'Nobody will ever know what struggle looks like for Blacks until you've walked in a Black man's shoes ... a journey that'll leave swelled blisters on your feet'
By REV. ANDRE CRITTENDEN
"We've come a long way, baby" was a familiar advertising slogan in the '70s. I still echo those sentiments today, but the reality is that we as Black Americans still do have a long way to go.
I grew up in a time where racial division was there, but nothing quite like what I have seen today. Protests were quite eminent but somewhat peaceful. When Harold Washington became the first Black mayor of Chicago, we thought we'd won the lottery.
Despite this, reality says that after generations of slavery, bondage, lack of education, economic depression, poverty, retaliation, illegal justice systems, White supremacy, racial profiling, discrimination, lack of Black male presence, police brutality and killing one another — i.e. White on Black crime, Black on Black crime — as time passes, the list can, and will, go on and on.
Times just don't seem to be getting any better. The Black community has gone nose-diving backwards.
The worst feeling is always being on the bottom of the totem pole as a race or community of people. We can now freely move to different communities, but the truth is our skin color will never change. The way we are treated and frowned upon is slow to change.
A good portion of Blacks that I know personally have made it to the top. But now, after all of this, we still have to prove ourselves to the ism's. The ism's that we face have been created by the powers that be. Who are those powers? White privilege and racial inequality in a community where we should feel safe and welcomed.
Being Black in America for me today means constantly looking over my shoulder and wondering if I'm next. The big question I ask constantly is what if, or when will, any police brutality or profiling happen to me or someone in my family? My heart bleeds for those, especially Black males who are undereducated and incarcerated, with many by no fault of their own.
We will continue to be enslaved to economic poverty and bondage, while White privilege says there is no real struggle — get up and get a job.
With all the rioting and looting, no long-term solutions in the community are really ever provided.
Nobody will ever know what struggle looks like for Blacks until you've walked in a Black man's shoes. This is a journey that can never be explained or understood, a journey that'll leave swelled blisters on your feet.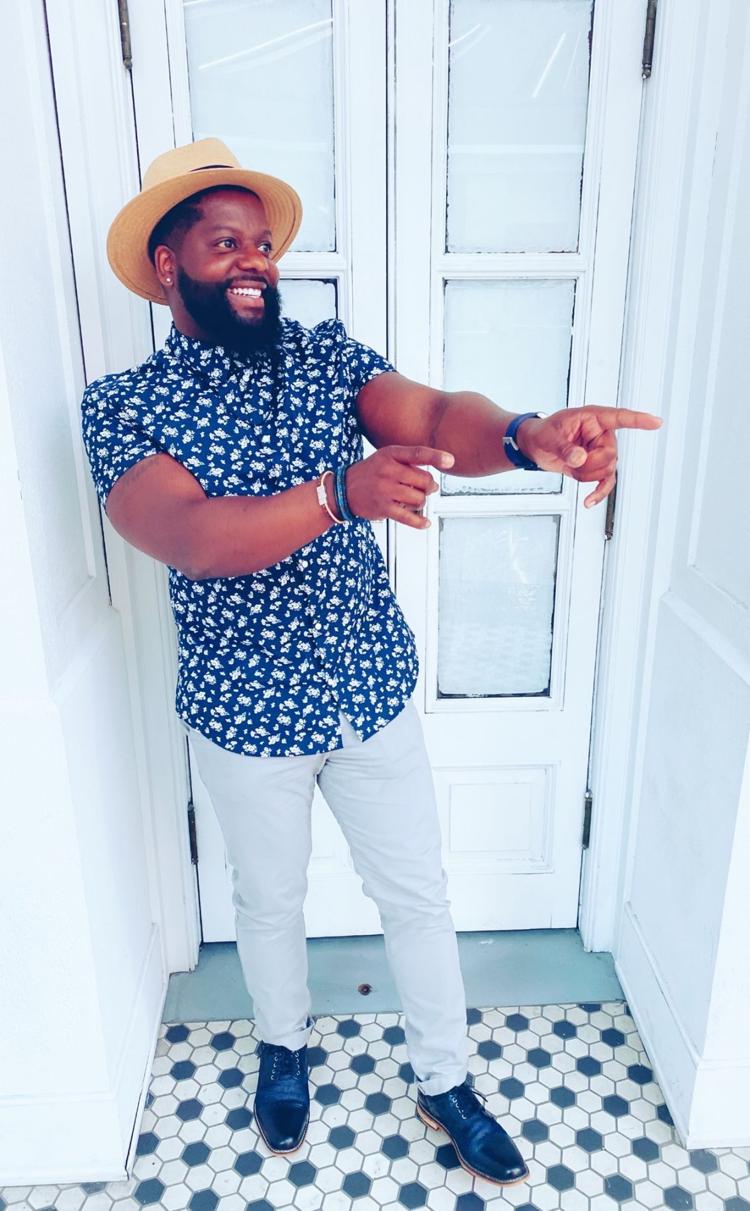 'We too must be and live the change we want to see'
As an African American male and pastor of Rest-Oration Church in Urbana, I teach the precepts that with oppression all around us, freedom has to start in the mind of all parties involved. As a pastor to a predominantly Black church, I have to always be in a stable mind-frame to encourage others. Fear cannot cripple me.
But somehow, it has crippled me. What's next for the Black church? What's next for the Black community? Who's genuinely there to support us? Where's the White church? With all of these questions at the forefront and no answers, my main job today is to still keep encouraging the community and my culture, that although our hands are still tied, we will get through this.
How do we get through this? My only suggestion is by holding onto faith that becomes unbendable and unbreakable by knowing that God is still in control. I get it. This too also begins to sound like Christian rhetoric. Albeit, our faith is all we got. We still have to rely on the crutch of faith, no matter how hard it gets — just as our ancestors have for thousands of years.
Realistically speaking, no matter how much faith you have, we will still have many questions. With faith available, fear continues to hit home.
The solution? I believe that even with enslavement of the minds within our culture and tied hands, this doesn't take away the fact that we are a powerful and beautiful people. What's important is that through it all, we are still valuable to God. We must stand firm and work toward equality together.
"Black lives matter" is a fancy slogan, but a cute slogan doesn't get results or bring about the much-needed change.
We must unite all races and understand that all lives matter. All souls belong to God. We cannot exist in this world alone. We all must take accountability and could stand to exercise a little more patience and compassion. We need never be ashamed to lean on the shoulders of those who have the power to help us move past the ism's of underprivileged cultures.
Being Black in America means that we must no longer fear the opponent. We are our own worst enemy. We too must be and live the change we want to see.
On the flip side of this, the blame game of who's responsible must cease. We as the Black culture need to level up and be the change we want to see. Rioting, looting and killing one another, then making it someone else's fault, only furthers oppression.
'Let's keep fighting with our voice, and not with our hands'
Some of us are willing participants in our own data plan of bondage. We make no progress by refusing to change our mindset about our present cultural conditions. As a pastor, I will forever repeat this: We cannot omit the Word of God from this equation. I will stand on my heritage, my upbringing, love for others and my faith.
Through the struggle and through the pain, we're still here. We have been misjudged, ostracized and criticized for years. The pain is real, and many are acting out on that pain.
What's even more painful is that we exercise our right to protest, but are still living in a powerless society where change is far-fetched. Something has to go beyond the protest. We need an emergency circumcision of our hearts and minds.
Our cotton-picking days are long over, but White privilege says we have to "pick cotton" every day by working three times as hard as our counterparts just to get by. We still get the crumbs, and there are no handouts for us. How do we get out thousands of years of bondage as a people? Unconditional love — with White society lending a hand and showing genuine brotherly love.
Michael Jackson said, "We are the world, we are the children, so let's start living and giving." If we just sing the lyrics and never live it out, it's just a song. We need action, no more catchy slogans, yard signs and lyrics.
Jeremiah 31:3 declares: "I have loved thee with an everlasting love, therefore with loving kindness have I drawn thee." I'm not angry, but I am disturbed. However, I will leave you with this last thought: Let's live, let's kick fear to the curb, let's love without limits, let's become change agents by reaching out to those who need love.
Let's keep fighting with our voice, and not with our hands.
If you'd like to share your story, email Editor Jeff D'Alessio at jdalessio@news-gazette.com.
The Rev. Andre Crittenden is a Chicago native, Champaign resident and third-year senior pastor at Urbana's Rest-Oration Church.