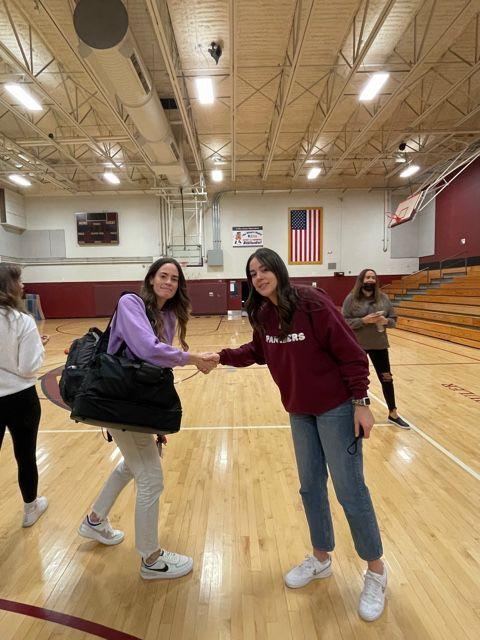 While growing up in Champaign, Jasmine and Devin Kyler were always on the same side. They played on the same Centennial basketball team in the 2010s.
So, the idea of competing against each other wasn't in their heads. Until it was.
First, a bit of background on the Kylers: They were both good enough players to compete beyond high school. Devin spent four years at Wheaton College. Jasmine played at Chicago's Roosevelt University for two years.
And they both continue their involvement in the sport. Older sister Jasmine (26) is a teacher and coach in LeRoy. She is in her third year as a second-grade instructor at LeRoy Elementary School and in her third season as the coach of the eighth-grade girls' basketball team.
Younger sister Devin (24) works for Champaign-based USJN, which organizes travel basketball tournaments across the country. This year, Devin took on an additional role — coaching the eighth-grade team at Monticello.
When Devin got the coaching job, Jasmine asked her athletic director if LeRoy could schedule a game this season against Monticello.
Soon, the matchup was set for Nov. 2 at LeRoy.
"It was a lot of fun," Jasmine said. "Something we didn't really expect to happen."
There were plenty of Jasmine and Devin's relatives in the gym.
The families and teams got into the spirit of the game.
"We both tried to pump our teams up," Jasmine said. "Both teams were really antsy to play and excited to meet each other.
"My girls were definitely really nervous beforehand. I made sure that I told them, 'All I care is that you go out and try your best. It's just for fun.'"
A few days before the showdown, at Jasmine's birthday party, the families picked sides, making friendly wagers.
"It was pretty split," Jasmine said.
"It started to get real when they started picking which sister was going to win," Devin said.
One person stayed neutral: Jasmine and Devin's grandfather, John Corbly.
"We always joke that Devin's his favorite," Jasmine said. "I was thinking he was going to be on Devin's side."
Actually, the retired Champaign fire chief rooted for both teams.
"It was really enjoyable to see them square off," Corbly said. "They are both really good coaches. It was tough to know that one of them was going to lose."
The crowd made plenty of noise. Jasmine's fiance, Seth Ward, coaches basketball at LeRoy. His team attended the game.
"We had a pretty good cheering section," Jasmine said. "They were cheering things like 'Jasmine's better.' It was so funny."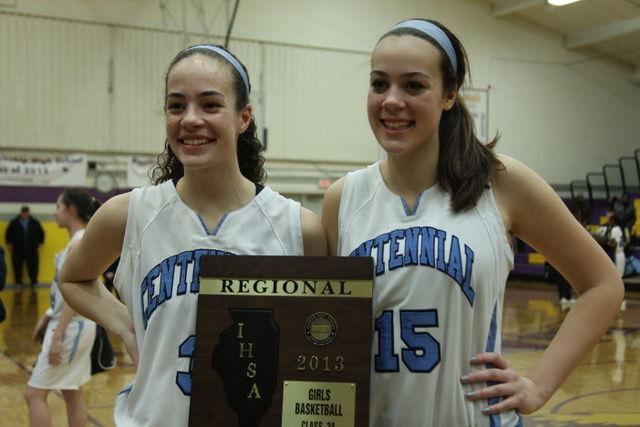 Bragging rights
In the end, Monticello won a close, hard-fought game, 23-20.
Devin admits she was happy to get the better of her sister.
"I was pretty nervous but also confident in my team," Devin said. "Once I saw her, it was more fun than anything.
"My team was down the whole time. We kept inching back. My team came through.
"It was definitely a great pride win for me."
Jasmine understands the sentiment.
"Of course, she wanted to win," Jasmine said. "I feel like I'm a little more competitive than she is. She's pretty laid back. But I know it probably did feel good for her to beat me."
Jasmine was bummed after the loss. For about an hour.
"I was like 'All right. That's fine.'"
Is a rematch on the horizon?
Jasmine is all for it if it can be worked out.
"I would definitely like to play her again at some point," Jasmine said. "Her team next year is going to be pretty good, so I don't know if I want to play her next year."
Jasmine's future is likely in teaching.
"Coaching is just something that's fun for me to do right now, because I love basketball," Jasmine said.
LeRoy is competing in its conference tournament right now, with the regional tournament to follow.
"I think that we will do pretty well in our regional," Jasmine said.
Jasmine and Devin haven't seen each other since the game. Their next get-together will be in Champaign for Thanksgiving.
Good times
At Centennial, Jasmine was part of three regional title teams.
"We were always really good," Jasmine said. "We always won conference. It was a lot of fun playing in high school. It was really competitive."
When she was hired as a teacher at LeRoy, the school asked her about coaching, too.
Jasmine also played volleyball at Centennial. Devin played soccer and volleyball.
"They were very good athletes," Corbly said. "They were astute players. They were good at following coaches' directions.
"They were leaders. Their teammates looked up to them."