Matt Daniels: From the Sports Editor's desk
Celebrating Parkland: When hard work and talent mesh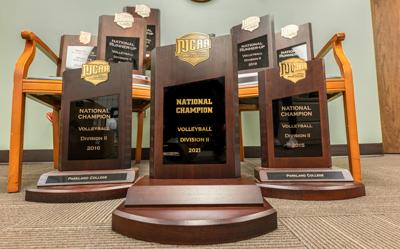 What Parkland College's volleyball program has accomplished under coach Cliff Hastings is unprecedented.
Historic.
Unmatched.
The latest NJCAA Division II national championship is proof of that.
The Cobras' fourth national title in program history happened on a late Saturday night five days before Thanksgiving in an east central Iowa town four hours away from Champaign.
Out of the spotlight, away from the trends on Twitter, but still impressive nonetheless.
All Parkland volleyball has done since Hastings took control of the program in 2009 is win. And win again and again and again.
He has done it with a mix of former local high school standouts, a few international players and a boatload of underappreciated talent from various parts of the country.
What the Cobras have accomplished in winning their third national title under Hastings should not be diminished. Parkland volleyball is the epitome of what can happen when hard work and talent mesh together and when family and relationships go beyond the court.
Don't take this moment in time for granted.