Jay Simpson: Jay's Take
Jay Simpson | Best of luck, Ace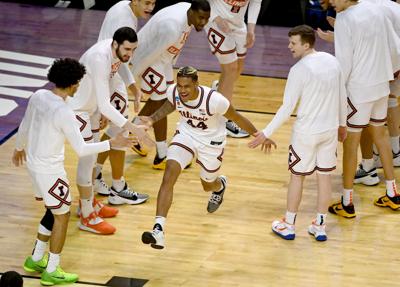 Adam Miller has entered the transfer portal. What does this mean for Illinois?
If I'm being honest, I kind of saw this one coming.
Coming out of high school, Adam was an All-American who had the expectations of coming in and putting up great numbers in hopes of being one and done. It didn't work that way.
I'm not sure what's going on behind the scenes, but from watching him play since he was a freshman in high school, it was easy to tell that he wasn't playing up to his full potential at Illinois.
He is a better player than what was shown his freshman year.
I would never fault coach Brad Underwood or Miller for the circumstances, because with my experience, I understand that situations don't always work how we want them to, and sometimes we have to relocate to get the best out of ourselves.
I've seen a lot of slander toward the young man since he made it public he was going to transfer, and I don't like it all. He's a 19-year-old college kid who deserves to be able to transfer to a school that better fits him and his style of play.
I can remember around the time he committed to the University of Illinois over the University of Arizona, everyone was praising him like he was the best thing since sliced bread, but as soon as he decides to leave, he automatically becomes a cancer to the team, and now he's not good enough and the Illini don't need him.
Fans have to realize that players are human, too. It's OK to be emotional, but to send nasty messages, death threats and demoralizing tweets to a 19-year-old is absurd.
He's trying to do what's best for him and his family, and people are really upset about it. How selfish can you be? Let the kid live, and wish him the best of luck.
I appreciate Miller for bringing his talents to Champaign. My kids and I have loved to watch him play over his career, and we will keep up with him wherever he decides to play next.
Best of luck, Ace Wolf!
Jay Simpson writes for The News-Gazette. His column appears Wednesdays, Fridays and Sundays. He can be reached at jsimpson@news-gazette.com.