Jay Simpson | My chief concern: Making the right hire in Champaign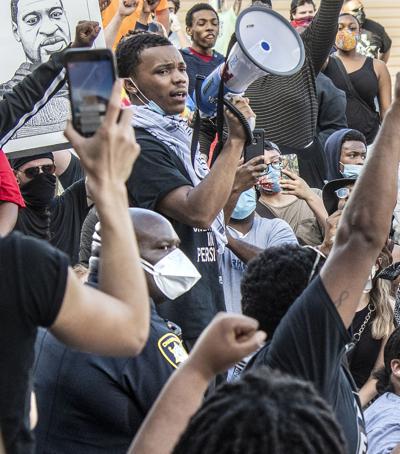 As Champaign continues its search for a police chief, we all have our opinions on what the new hire should look and act like.
Me personally, I don't care if the new hire is Black, White or any other race. The color of the skin doesn't matter, it's what's in the heart that counts.
So many times, people think having someone the same race as them in a position of power is going to benefit them. But in the long run, they often get let down when they see the person abusing their power.
A position of power such as chief of police could possibly get to an individual's head and lead them to believe they are better than others because of their job title.
The new hire should be focused on getting to the root of the problems we have, including the obvious one — gun violence.
The chief of police should be someone the whole community can be comfortable putting their trust in. That means going out to neighborhoods such as Garden Hills and the North End.
Get out there and let them know that it's all love and you are here to help, not destroy. Get to know the children and encourage them to do better. Put on clinics. Assure the community that you have their back.
It's not all about having people fear you, because you'd be surprised what a scared person would do. It's about having them love you. Imagine what it would look and feel like to have the whole community supporting you as their chief.
I hope whoever becomes chief has our best interest as a whole.
Jay Simpson writes for The News-Gazette. His column appears Wednesdays, Fridays and Sundays. He can be reached at jsimpson@news-gazette.com.