Jay Simpson: Jay's Take
Jay Simpson | Rest in peace, my friend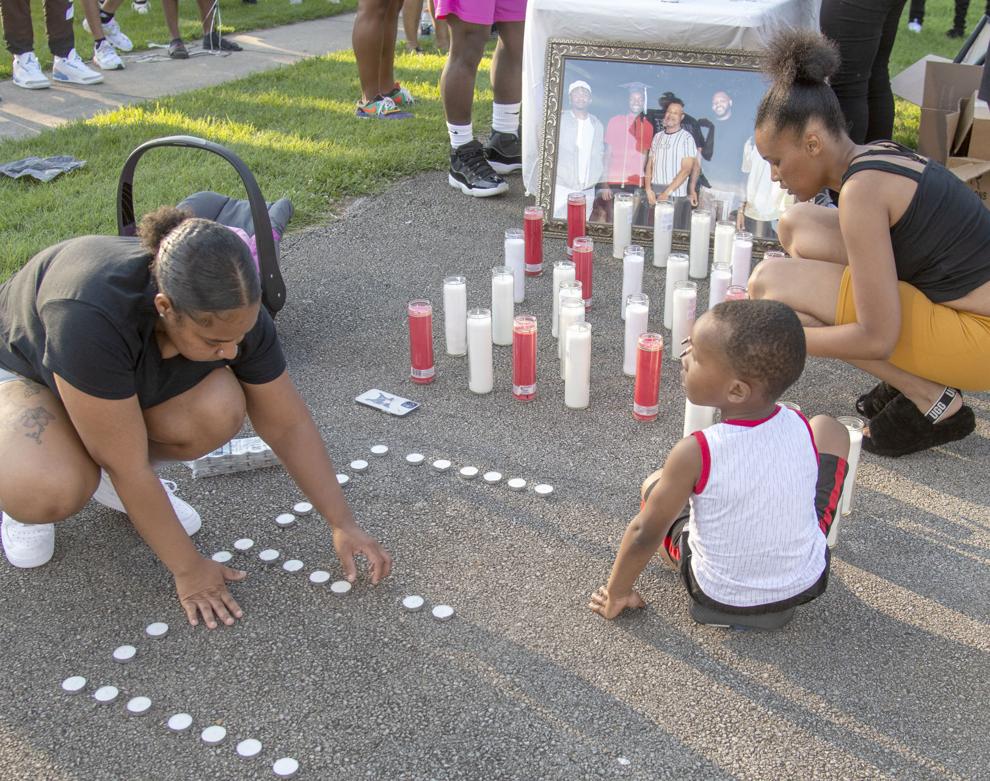 I've been holding off on writing this, because it hits so close to home.
Bailey Dee was like a little brother to me. I literally watched him grow up.
To see him go so soon hurts so much, because he was such a loving spirit. He wanted to see everyone do well in life, and he would help as much as he could without expecting anything in return.
This is the fourth death this year of someone who was near and dear to me. I can't explain the feeling, but after a while, you get numb to it. It's the most tragic stretch I've ever been through.
Bailey Dee Vigil
Hundreds of black and white balloons soared into a clear, blue sky around 7:15 p.m. Thursday, July 2, 2021. 
They briefly hovered over the University of Illinois' Gregory Drive basketball courts, on which Bailey Dee used to play, before sailing southwest and out of sight.
"A lot of good times. Spent a lot of time out here," said Wes Dee, one of Bailey's brothers. "We have a lot of love out here."
That love came from more than 100 assembled family members and friends of his brother, who died Saturday in Atlanta.
The 20-year-old was the victim of a suspected drive-by shooting for which no motive currently is known. It also left two unidentified men hospitalized.
I look at Bailey and his three brothers — Wesley, Bradley and Conley — with nothing but love since I met them when we were kids who shared the same hoop dream.
I was older than them, so I was trying to set the example and show them what it took to be great.
Bailey was different. He had a different edge about him that you didn't see in too many young basketball players. His toughness on the court was unmatched, and he would go toe-to-toe with the best of them — and usually come out on top.
I always told him he would be "the one," and he showed me that he was exactly that every time he stepped on the court.
Even though he experienced bumps in the road in his basketball career, I was still proud of him. He made the best out of the hand he was dealt, and that's what I loved about him most.
He never complained or backed down from any challenge.
Today, we lay him to rest, and I just want him to know he will be missed and that we are all proud of him and always will be.
Rest in peace, Bailey Dee. Your spirit will live through us forever. The pickup games will never be the same without you.
Jay Simpson writes for The News-Gazette. His column appears Wednesdays, Fridays and Sundays. He can be reached at jsimpson@news-gazette.com.