Opinion: Jim Dey
Jim Dey | Coronavirus surge is waning, but still a problem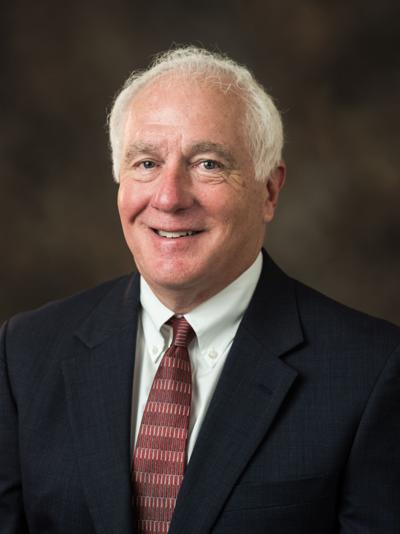 URBANA — Don't hold your breath waiting for the coronavirus to exit stage left.
Dr. Jim Leonard, the chief executive officer of Carle Foundation Hospital, predicts it will be with us for "two to three years," not as a pandemic, but running "in the background of our lives."
That's not great news. But circumstances already are and will be far better than they were in March 2020, when the impending pandemic raised concerns it would overwhelm this country's medical resources.
And in that hopeful vein, Leonard said, the current coronavirus surge, spurred by the delta variant, has slowed down.
As has been the case with the pandemic from the beginning, the numbers tell the story.
Carle's five hospitals had 10 coronavirus patients in July, a number that jumped to more than 110 in September. As of Monday, it stood at 81, with 64 of those patients hospitalized in Urbana, 13 of them in intensive care.
Those numbers speak volumes about another issue — the benefit of coronavirus vaccines and the risk unvaccinated people are taking.
Carle's five hospitals — located in Champaign, McLean, Vermilion, Woodford and Richland counties — draw patients from surrounding counties that have an estimated population of 1.5 million people.
So Monday's coronavirus hospital population of 81 is a drop in the bucket of the overall population. (Over the course of the pandemic, 2,630 COVID-19 patients have been discharged from Carle facilities, and 501 have died).
Of the 81 patients currently hospitalized, just 17 were vaccinated. Of the 18 in ICU, just two were vaccinated.
The numbers show the vaccines are not 100 percent effective. But they demonstrate even more clearly that the unvaccinated, particularly those who are elderly or those with co-morbidities, are especially vulnerable to this new infectious disease.
"The (unvaccinated) come in. They're really sick. There are deaths. The good news is that they're a smaller number because so many people are vaccinated now," Leonard said.
How many?
Illinois Department of Public Health figures show nearly 78.6 percent (1.6 million) of Illinoisans over 65 have been fully vaccinated, 64.5 percent (6.3 million) over 18 have been fully vaccinated and 63.0 percent (6.8 million) of those over 12 have been fully vaccinated.
Locally, 54.6 percent of Champaign County's population of 210,000 has been fully vaccinated while 37.3 percent of Vermilion County's population of 76,000 falls into that category.
Leonard said those unvaccinated COVID-19 patients do not receive the vaccine as part of their treatment. He said that's because the body's immune system fires up to the point that it can engage the virus as well as other body systems.
That's why a serious case can include great difficulty in breathing, loss of cognitive function, severe discomfort that includes headaches and body aches and loss of smell and taste.
"The fatigue people describe is overwhelming," Leonard said.
The virus has raised all kinds of questions that the medical community cannot definitively answer. The reason involves more numbers — answers coming in the form of "degree of risk" rather than a flat yes or no.
Can those who have been vaccinated get the virus? Can those who have had the virus get it again? Are young healthy people vulnerable to the virus? Yes, yes and yes, but to what extent?
The answer lies in the statistical risks the numbers reveal.
Leonard acknowledged there has been much speculation and misinformation surrounding the pandemic. He said people are tired of hearing different assessments and increasingly angry over the variety of mandates imposed by public officials.
Despite that, he said people need to be careful about who and how many people they get together with during the Thanksgiving and Christmas holidays.
"I would encourage people to think about who's coming in the door," he said, urging hosts to consider those who are unvaccinated and at risk before issuing invitations.