Opinion: Jim Dey
Jim Dey | Recount in Macon County sheriff's race just adds to confusion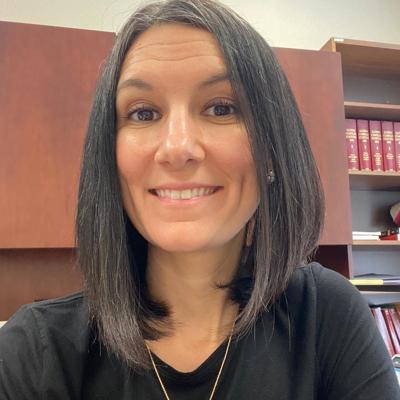 More than two years after he won the race for Macon County sheriff by one vote, Democrat Antonio Brown lost the court-authorized recount by 16 votes.
The court-authorized final total is 19,579 votes for Republican Jim Root and 19,563 for Democrat Brown.
"Petitioner Jim Root is hereby declared the winner of the 2018 election for Macon County Sheriff," Champaign County Associate Judge Anna Benjamin concluded in her 33-page decision after reviewing the nearly-40,000-vote contest.
After coming out on the short end on election night, Root challenged the results, a process that ended in a court review of hundreds of ballots that were disputed for a variety of reasons.
What happens now remains to be seen.
Brown, obviously, can appeal the judge's decision, a move that would appear to leave in place the status quo with him continuing as sheriff.
At the same time, Root, a sheriff's lieutenant serving under Brown, told the Decatur Herald & Review that he's hoping for a "smooth transition."
Macon County residents already are speculating about the 2022 sheriff's race in which former appointed sheriff Howard Buffett, the son of billionaire investment whiz Warren Buffett, is contemplating running for the Republican nomination for sheriff.
Root declined to comment on his political future.
"I'll just leave this here with no comment until I am finished with the 2018 election," he wrote on his Facebook page.
Lawyers for the rival candidates were unavailable for comment.
The results of the November election gave Brown a one-vote margin — 19,655 to Root's 19,654.
After litigating the matter and making decisions on individual ballots, Benjamin's final tally took votes away from both candidates, but more from Brown than Root.
Her final total gave Root 19,579 votes to 19,563 votes to Brown.
Additionally, she found that 198 votes were "ballots not to be counted" in addition to 395 "previously agreed upon undervotes" and four "previously agreed upon overvotes".
All told, Benjamin's ruling encompassed 39,739 ballots, 39,142 properly cast for Brown or Root.
The November 2018 results concluded that 39,309 votes properly were cast either for Brown or Root.
By Benjamin's count, the difference between the votes cast for the two candidates in 2018 and the proper votes considered in the recount litigation is 167.
Root's legal challenge cited a variety of defects in the election and vote-counting process that he contended cost him the election. Since then, the parties have engaged in a drawn-out legal process that included numerous delays, some purely procedural and others attributed to the coronavirus pandemic.
The trial on the merits was held in bits and pieces between Dec. 20, 2020 and Feb. 11, 2021.
"All contested and uncounted ballots, except two, were admitted in evidence by agreement and many were examined in open court," Benjamin wrote in her decision.
The main issues involving the ballots included "uninitialed (by an election judge) ballots," "ballots waiting issue of voter intent," "one ballot with a purported distinguishing mark," "remade damaged ballots" and "two found ballots."
Benjamin, along with lawyers Chris Sherer (Brown) and John Fogarty (Root), examined each category of disputed ballots, with Benjamin keeping a running total of changing results for the two candidates.