Opinion: Jim Dey
Jim Dey | Why the vaccination deception?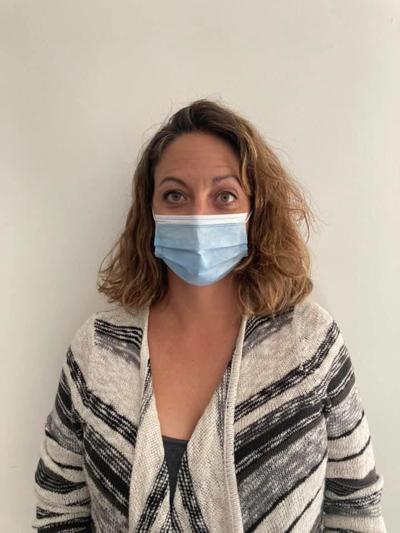 Time once again to dive in to another round of quick takes on the events being talked about over the past week:
What's all the fuss about?
It's been a strange year full of strange coronavirus stories. But one out of Springfield has to rank near the top.
It was just two months ago that high school teacher Kadence Koen posted a farewell note to her students, disclosing that she had "been placed on unpaid leave for refusing to produce a vaccination card and refusing to be tested."
Examine that language closely, because it turns out that it was revealingly unrevealing.
A teacher at Southeast High School, Koen said she was "following" Illinois' Health Care Right of Conscience Act and looking forward to having her rights vindicated in the courts.
"Liberty and privacy are key components to a free country," she said.
The clear import of the story is that Koen held herself out as a refusenik when it comes to complying with the vaccination mandate for teachers and was willing to stand on principle — forfeiting pay and risking her job.
Recent news reports, however, indicate that, while posing as a refusenik, Koen was vaccinated all along.
She recently caved to the pressure of being on unpaid leave and provided a photo of her vaccination card to district officials. News reports state the dates on her card showed she got two shots on June 29 and July 19, well before the mandate she protested so publicly was put in place.
So what was all the fuss about?
Koen contends that being "anti-mandate does not mean anti-vaccination" and that what she was really protesting was the district's requirement that she show a vaccination card or submit to regular testing.
Few, however, will  find that explanation credible because Koen could have been more forthcoming about her motivation. After all, Koen could have revealed that she was vaccinated, but did not.
Why? Who knows? Call it the coronavirus effect.
Dreaming big
Only one of the Illinois' statewide officeholders is from downstate — Treasurer Mike Frerichs of Champaign. The rest are from Chicago.
But another downstater — state Rep. Dan Brady, R-Bloomington — is vying to join him. Brady indicated he's seeking the GOP nomination for secretary of state.
The office is open because longtime Democratic Secretary of State Jesse White, who is 87, is retiring after six terms. A slew of Democrats are competing for their party's nomination to succeed him.
A veteran of the Illinois House, the 60-year-old Brady apparently is tired of serving as part of a superminority.
He filed paperwork Wednesday indicating he's running to succeed White and is the only Republican to get into the contest. But there's plenty of time for more to file for secretary of state as well as governor, comptroller, treasurer and attorney general.
The State Board of Elections reports candidates can begin collecting petition signatures Jan. 13. The filing period runs from March 7-14, and the primary election will be held June 28.
He's sticking around
Under normal circumstances, John Lausch would have been gone months ago. By law, he is set to leave this month.
But Lausch isn't going anywhere. The Republican-appointed U.S. Attorney in Chicago is expected to remain in his post as Cook County's chief corruption buster until his work is done.
No, he doesn't have lifetime tenure. But Lausch, by agreement of Democratic U.S. Sens. Richard Durbin and Tammy Duckworth, will not be replaced by Democratic President Joe Biden until the time is right.
Biden originally included Lausch on his partisan hit list of U.S. attorneys. It's typical for new presidents to appoint their own federal prosecutors. But appearances — a Democratic president firing a prosecutor investigating Democratic corruption in Chicago, Cook County and Illinois — looked terrible.
So Durbin et al intervened on Lausch's behalf. It didn't hurt that Durbin had a hand in Lausch's original appointment.
For now, Lausch's office is investigating a laundry list of political corruption cases involving state legislators, powerhouse municipal officials and connected lobbyists.
The best known, of course, is the Commonwealth Edison bribery conspiracy cases in which five heavy hitters already have been indicted. Charging documents have identified the conspiracy's ringleader as former Illinois House Speaker Michael Madigan. He has yet to be charged.
Those cases are going to take a while, so Lausch is going to be in his current position for a while. Just how long is impossible to say.
Former U.S. Attorney Patrick Fitzgerald, a member of the University of Illinois Board of Trustees, also served in that post far longer than expected as his office pursued multiple corruption probes. Two of his targets — former Govs. Rod Blagojevich and George Ryan — ended up in prison, as did many of their co-conspirators.
Fitzgerald held the post for 12 years, despite efforts of powerful and corrupt politicos first to block his appointment and then, after Fitzgerald had been in office for a number of years, to engineer his replacement.
Hot start
Rivian, the electric-vehicle maker whose main manufacturing facility is located in Normal, became a publicly traded company this week.
Its initial offering price was an exorbitant $78 per share. But it jumped 50 percent from there, climbing as high as $119 per share on Wednesday before falling back to $100 a share. By Friday, it had increased to around $135 a share.
The adjective "exorbitant" is accurate because, based on traditional valuation measure, it's not worth $78 a share. Rivian has never made a dime and, in fact, has lost hundreds of millions of dollars.
But, like Tesla before it, Rivian's stock price is based on great expectations that it will become a world-beating electric-vehicle producer and make a fortune for those who bought in early.
Of course, there's another explanation in play as well — the "greater fool theory."
A fool buys Rivian at $80 and sells it to a greater fool for $100. That greater fool then finds an even greater fool to buy it for $120. On and on it goes until the supply of fools run dry.
Rivian, however, has a lot going for it, and there is good reason to think it will be a successful company even if not a successful stock.
Founded in 2009 by CEO R.J. Scaringe, Rivian plans to build electric trucks and SUVs. It has drawn major investments from companies like Amazon and Ford.
The company is expected to build Amazon's planned fleet of electric delivery vans.
The company's initial public offering raised nearly $12 billion and valued the company at roughly $77 billion.
If plans go as company officials hope, there is no minimizing the impact that Rivian will have on the automobile industry worldwide as well as the economy in the Bloomington-Normal area.
"We view it as the biggest transformation to the auto industry since the 1950s," one analyst told The Chicago Tribune.
Rivian is located in the old Mitsubishi manufacturing facility in Normal. At the time it bought the facility, then-Gov. Bruce Rauner was happy that Rivian planned to use the abandoned facility but not optimistic about its chances of success.
Now its valuation exceeds that of both Ford and General Motors. The question, of course, is whether the glow surrounding Rivian will continue to burn bright or flame out.
Rivian employs more than 3,000 at its Normal plant, which news reports say can produce up to 150,000 vehicles a year.