Name Dropping | Champaign native a Grammy-nominated performer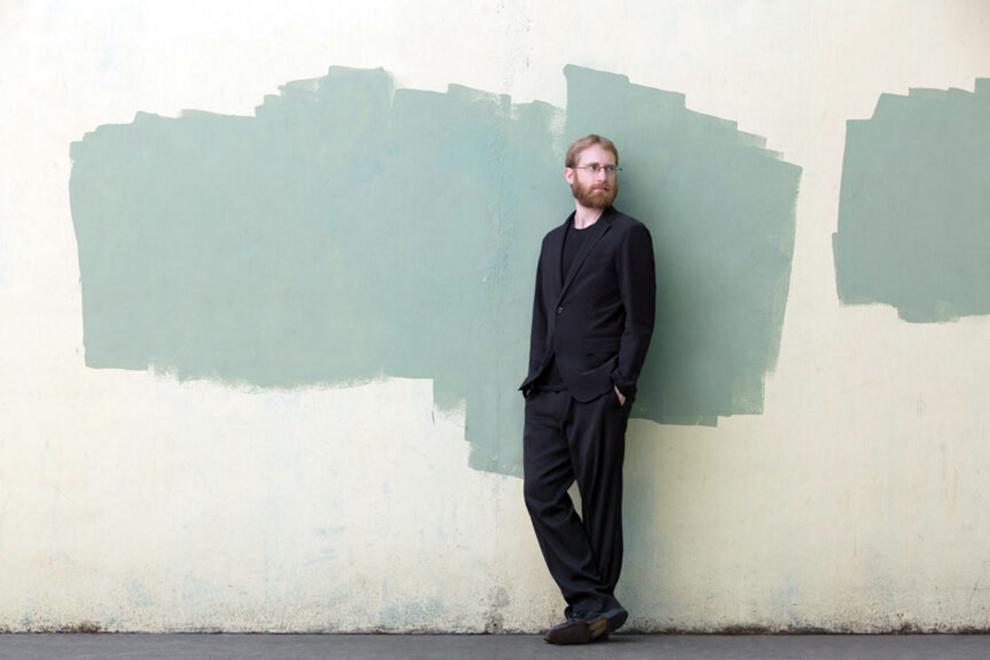 Christopher Otto and the other members of the JACK Quartet, which he co-founded, will learn next month whether they can add a Grammy Award to their list of accolades.
The quartet is nominated in the category of Best Chamber Music/Small Ensemble for the album, "Lines Made by Walking."
A Champaign native, Otto said the foursome won't attend the ceremony. They will be on the road performing.
A win would add to the recognition list for the classical music ensemble. The quartet was selected Musical America's 2018 Ensemble of the Year.
It has performed in such places as Carnegie Hall, Lincoln Center, Berlin Philharmonie, The Louvre in France and the Bali Arts Festival in Indonesia.
Named using the initials of the founding members, the quartet has already received plenty of praise.
The New York Times calls JACK "our leading new-music foursome." They are the "superheroes of the new music world," according to The Boston Globe, while The Washington Post labels them "the go-to quartet for contemporary music, tying impeccable musicianship to intellectual ferocity and a take-no-prisoners sense of commitment."
Heady stuff for Otto, who attended Champaign's St. John Lutheran School before high school at Urbana Uni High.
While saying his parents (Rosalee Otto and the late John Otto) weren't musicians, they were still "pretty musical."
They grew up Mennonite."
"They sing in four-part harmony in church," Otto said. "They were able to know enough to read the notes."
Otto had begun piano lessons at age 5 and added violin, which he plays in the quartet, a couple of years later, inspired by his older brother, Jeremy, who also played the instrument.
"I just really really got into it and listened to a lot of music," he said "I was composing my own music all along as well, listening to more and more new stuff as well as the classics and new composers."
While starting to write music at "probably 8 or 9," he said he wasn't able to hear much, if any, of his music played in the beginning.
"I did have a friend who played piano, and we would play each other's pieces together," Otto said, noting it wasn't until college that he was able to more frequently hear his music played. Now large audiences hear his work performed.
"I've been lucky," Otto said. "I felt like the Uni High experience, particularly, was great for me to get to explore my interests. Champaign has the Krannert Center, and I went to concerts there all the time and got to be involved in the U of I music department. I used their library a lot. I listened to a lot of new music concerts."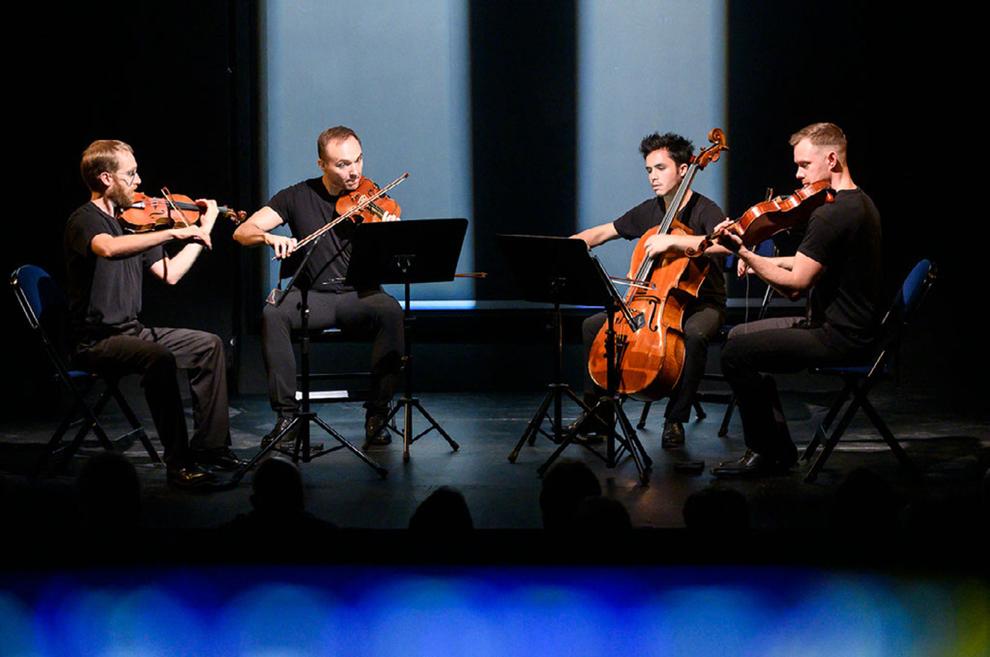 Otto graduated from Eastman School of Music in Rochester, N.Y., and earned a math degree from the University of Rochester before heading to San Diego to begin studies in composition. It was there that he met his future wife, Emily DuFour, who is a cellist.
"In addition to music, I'm really interested in math," he said. "I did a double major in college, and I went more with music, and I still use math a lot in my compositions. Uni was a great place for me. I'm excited that they're doing their 100th anniversary celebration next year."
Otto, who is 38, moved back to the East Coast to help start the quartet. The original four members met as students at Eastman.
It took a while for JACK to get established. Early work involved freelancing "when there weren't a lot of paying gigs."
"A lot of our first paying gigs were at universities in the U.S. in their composition department. We would go and play a bunch of student pieces," Otto said.
The quartet also did a number of European festivals, particularly in Germany and Switzerland.
The JACK Quartet incorporated as a non-profit in 2008, which allowed them to apply for foundation and government grant funding for operations and to fund new pieces.
"Now we pay ourselves a salary out of that and have a board of directors," Otto said. "We have a whole team of managers and an executive director who takes some of the administrative work for us and allows us to focus on our craft."
The quartet has played all over the United States and in Asia in addition to its performances in Europe.
Otto lives in The Bronx, N.Y., with his wife and two children, Obed and Wallace.
"New York is an expensive city for musicians," he said. "Fortunately we are able to live here. There is a lot going on in terms of culture and museums. It's a great music community."
Otto said he was surprised by the Grammy nomination, which he learned about in November.
"We've done a lot of albums. I think this particular album was one of the more accessible albums."
The composer, John Luther Adams, is a previous Grammy winner.
Otto said of JACK, "We're trained in the classic tradition of string quartet, which is two violins, one viola and one cello, but we like to focus on pieces that are written today by living composers and bring new works into the world."
He said they try to give voice to unheard, underrepresented composers and bring the music to a wider audience "and try to bring more openness to the music world generally."
Area pair on Maryland Dean's list
Two area residents have been named to the fall term dean's list at University of Maryland Global Campus.
They are Joseph Morton of Savoy and Samantha Wilson of Champaign.
To be eligible for the honor, a student must complete at least six credits during the term, have earned a grade point average of at least 3.5 for the term and maintained a cumulative GPA of 3.5.
Celebrating its 75th anniversary in 2022, the university has an enrollment of 90,000 students.
Parkland students earn flight credentials
Several area residents have earned flight credentials from the Institute of Aviation at Parkland College during the college's fall semester.
Soloed for the first time in a Piper Archer:
Andrew Green of Arcola, Aiden Tilstra of Onarga, Cameron Baker of Savoy, Jacob Dunklau of White Heath, Matthew Zinchuk of Champaign and August Stauffer of Urbana
Earned the Instrument Airplane Rating:
Arthur King of Tolono and George Wilson of Champaign
Earned the Commercial Pilot ASEL Certificate:
Paolo Kinsella of Bement, Zach Chalk of Mahomet and Tallon Myers of Clinton
Earned the Flight Instructor ASE Certificate:
Aubrey Glennon of Bement and Armando Collazo Garcia of Champaign
Earned the Flight Instructor-Instrument Airplane:
Ian Kunz of White Heath and Lucas Charles of Sidney
Earned the Commercial Pilot Multi-Engine Land certificate:
Ian Kunz of White Heath
Vermilion Farm Bureau awards three
Vermilion County Farm Bureau presented three special awards at its 103rd annual meeting in late November.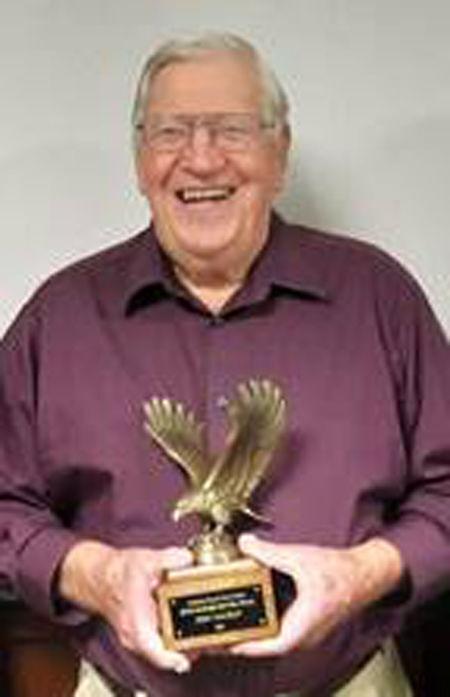 John Maudlin, a Georgetown area farmer, was presented the Farm Bureau Distinguished Service Award.
Maudlin's involvement with Farm Bureau dates back to high school when he won a "Why my dad belongs to Farm Bureau" essay contest in 1951. He joined the organization in June 1957 and has been a dedicated member ever since.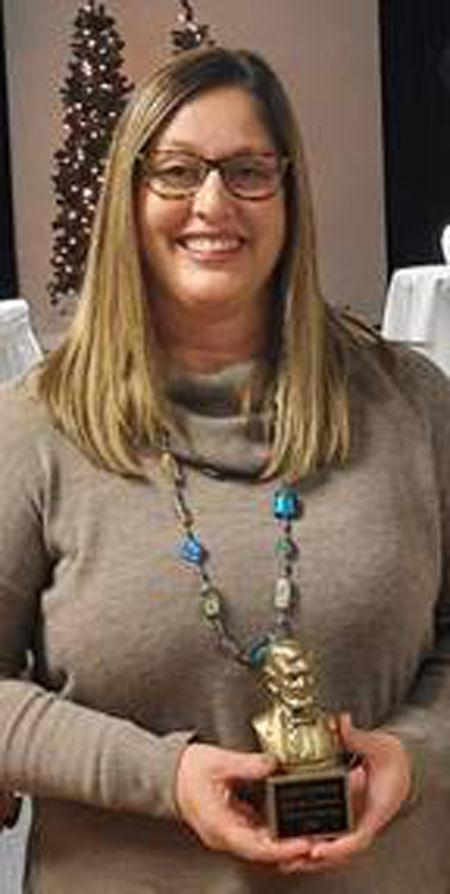 Amber Tutwiler was named the Ag in the Classroom Teacher of the Year award winner.
A kindergarten teacher at Edison Elementary in Danville, she has been a teacher with Danville District 118 since 1998, the last 10 at Edison.
She is a regular user of Ag in the Classroom, from classroom presentations to ag kits. She also hatches eggs in her class every year and enjoys seeing the children's excitement as the chicks emerge.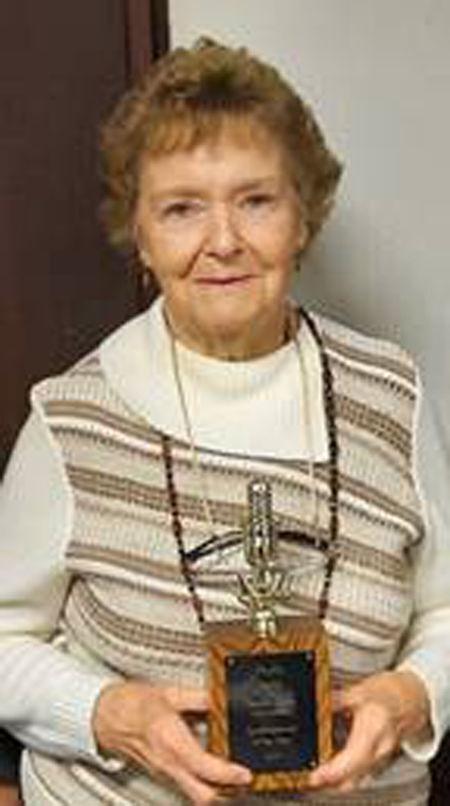 Phyllis Parks of rural Danville was named the Spokesperson of the Year award winner.
Parks has been a part of agriculture nearly her entire life. She kept the books for her family's livestock and sale barn business and was a partner in an accounting firm that specialized in farm accounting.
That led to a second career as a farm broadcaster with WITY radio.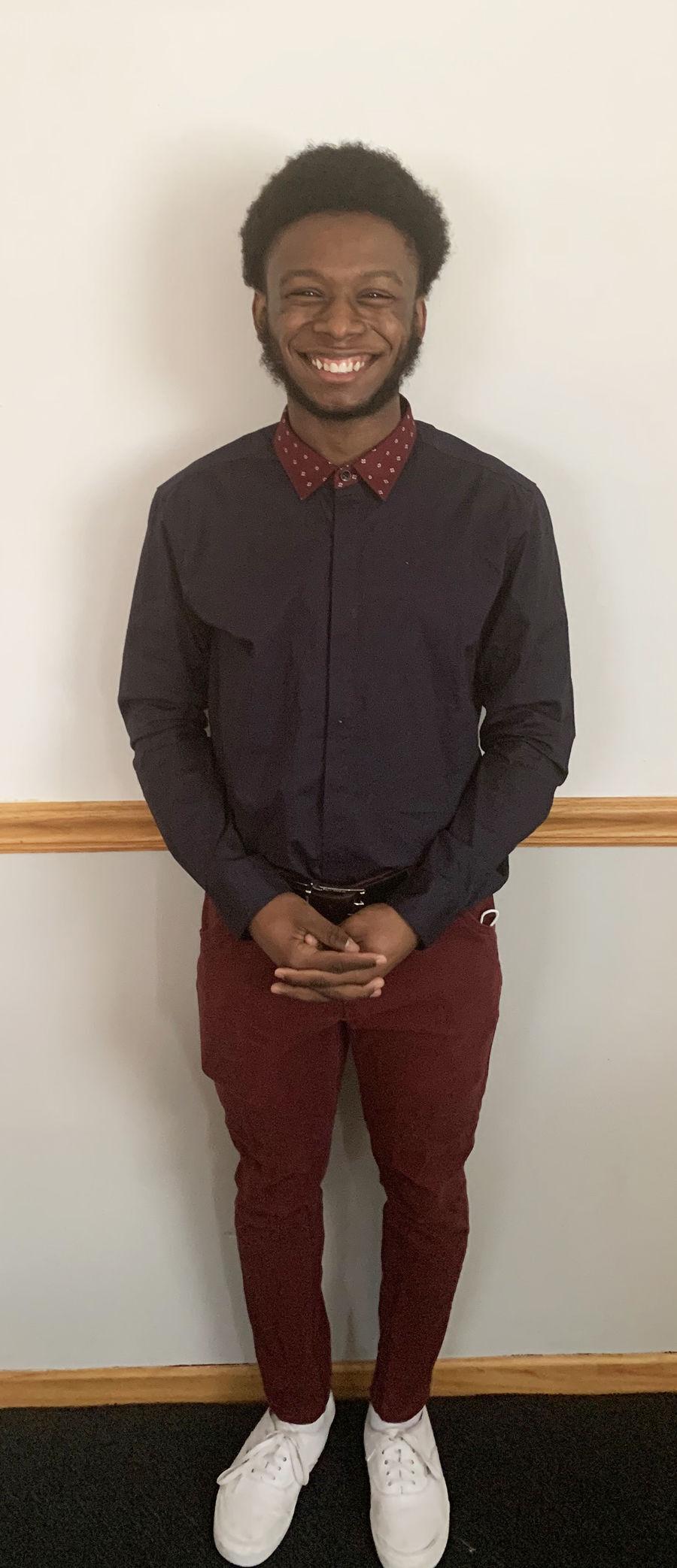 Swift named Rantoul club's student of the month
The Rantoul Exchange Club has named Tayon Swift of Rantoul its student of the month for December.
With a grade point average of 5.492, Swift ranks fourth in his class of 177 students.
He is a son of Lashaundo and Roberto Swift.
Swift's sports activities at RTHS have included football, soccer, cross country and indoor and outdoor track.
He has been involved with ArtSpeak, National Honor Society, Multicultural, Madrigals, Scholastic Bowl, fall play and spring musicals, ACT-SO competition and solo and ensemble contests.
Swift has served as NHS parliamentarian.
Honors/awards have included all-state choir, Division 1 placements in solo and ensemble, gold medalist in ACT-So, tri-sport athlete, all-conference track, including qualifying for state, and high honor roll.
Civic and volunteer activities have included checking in and watching over those getting vaccines at a local COVID clinic, helping with junior high track meets, teaching Black youth, dogsitting for neighbors, helping clean the fine arts department, singing at and helping with the Juneteeth celebration and marching in anti-gun violence rallies and events.
His work experience has included Rantoul Police Department and teaching and mentoring a kindergarten class.
Swift would like to enter the Air Force if medically eligible. If not, he would like to attend college for either biomedical engineering or nursing.
Kasten on Colgate Dean's List
Sadie Kasten, a member of the Colgate University class of 2022, has earned the spring 2021 dean's award with distinction.
Kasten is a geology major from Champaign and is a graduate of Champaign Central High School.
Students who receive a term grade point average of 3.6 or higher while completing at least three courses during the spring 2021 semester earn the dean's award with distinction.
Area pair on Milwaukee school's Dean's List
Two area residents — Noah Blue from Urbana and Matthew Ziegler from Mahomet — earned academic honors for the fall quarter at Milwaukee School of Engineering.
Blue was named to the dean's list with high honors. He is pursuing a bachelor of science degree in biomedical engineering.
Ziegler was named to the dean's list. He is pursuing a bachelor of science in civil engineering degree.
Undergraduate students who have earned at least 30 credits and have a cumulative grade point average of 3.20 or higher are on the dean's list. Students who have maintained a 3.70 or higher receive high honors.
Dave Hinton is editor of The News-Gazette's 'Our County' section. He can be reached at dhinton@news-gazette.com or 217-249-2404.