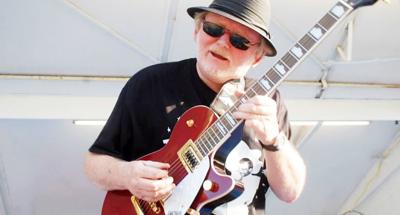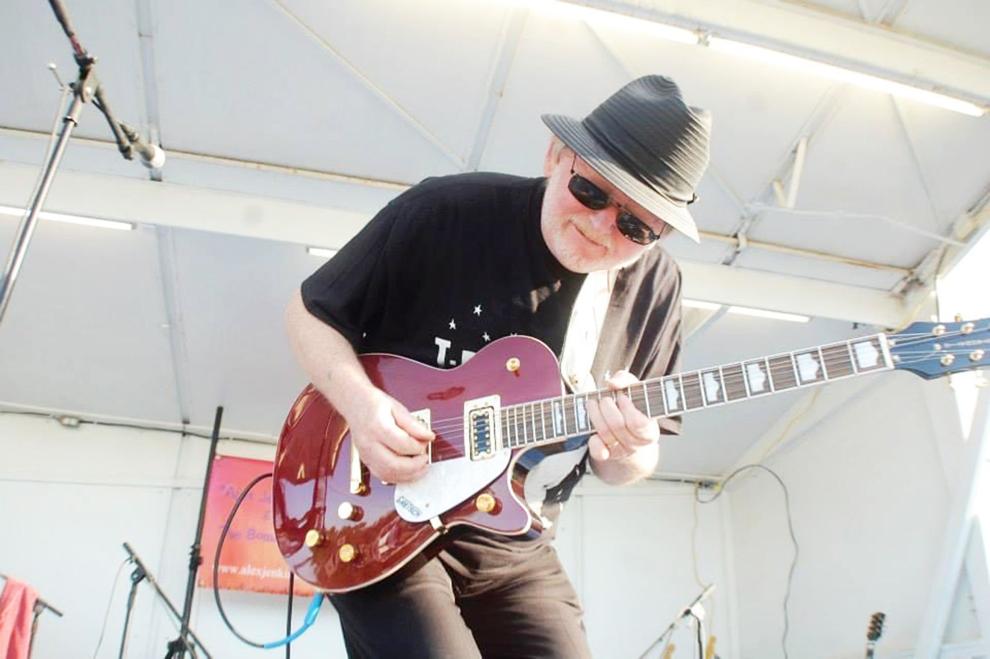 Alex "Wayne" Jenkins started learning to play the guitar at age 7.
Self-taught, he first got into rock music before evolving into blues.
Ben Jenkins remembers his brother, while still a youngster, going to Chicago blues clubs, where he would listen outside "and got to hear Muddy Waters and Howlin Wolf."
"A few times, our dad took him in to listen."
Wayne was hooked. Born in Danville and growing up in Chicago, he made his living playing music across the country. He met and influenced a lot of people, his brother said.
"He was positive and open, meaning he accepted everybody."
Wayne, of Westville, was 71 when he died last October of complications from COVID-19. He will be remembered at what his family hopes is the first of many Alexfest Live Musical Festivals. Fourteen bands, from blues to rock, will perform from 2 to 9 p.m. Sunday, Aug. 15, hosted by The Big Easy, formerly at the Knights of Columbus at 310 Bryant St. in Danville.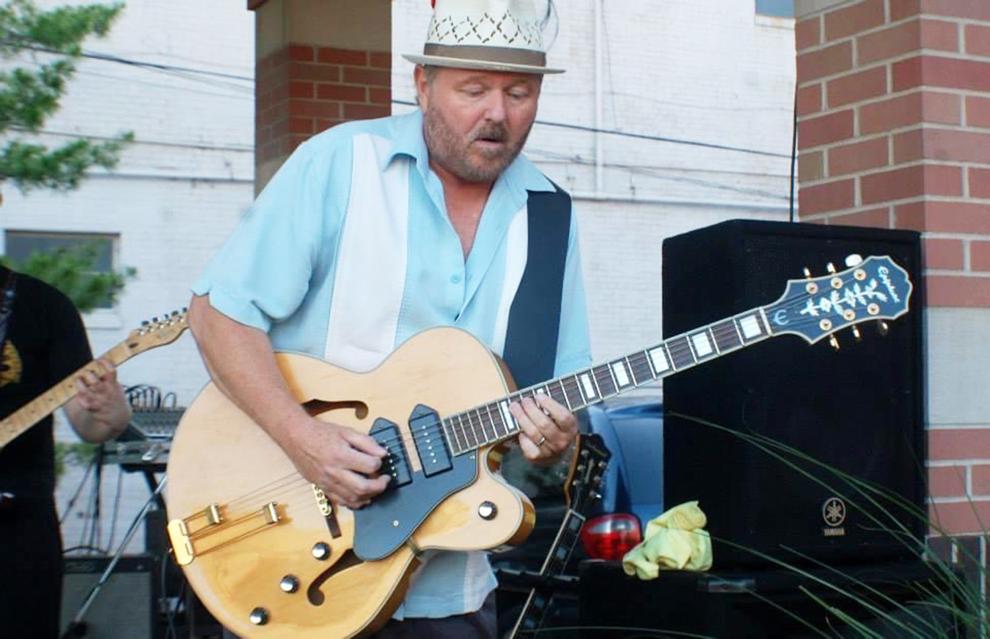 While the event is free, 50 VIP $50 golf wristbands will be available that include main stage front seating with private bar and other perks. Ben Jenkins said the event is not for profit. All money received will go toward costs.
Any money left over will go toward a scholarship fund for a Danville High School student who is pursuing a career in music in college.
Two stages will be featured with continuous live music. Food and drink, merchandise, beer trailers and product vendors will be on hand.
Wayne Jenkins traveled the U.S. and Canada in the 1970s and '80s with his brothers Don and Ben as The Jenkins Brothers. His homes included Hollywood, Los Angeles and Chicago's Old Town throughout the '60s when he was honing his guitar skills.
He continued to make music and mentored many young musicians.
"His last performance was within days of his passing," Ben Jenkins said.
Wayne released three CDs. His last band was Alex Jenkins & The Bombers, which also featured Mike Crisp on bass and brother Tim Jenkins on drums.
"He was selected three times to compete at the International Blues Challenge" in Memphis, Ben Jenkins said. "He was a regular at the Illinois State Fair six years running."
He played in numerous area venues.
"Wayne would have loved to entertain the crowd at Alexfest. He would have loved to perform with his family, which consists of two original Jenkins brothers, Don (drums and singing) and Ben Jenkins (guitar, singing and keyboards). Youngest brother Bryan Jenkins will come out of retirement to play bass. Wayne's son Alex Jenkins will be coming in from St. Louis on Guitar."
Several other family members will also be on hand.
The festival was scheduled around Wayne's birthday, Aug. 17.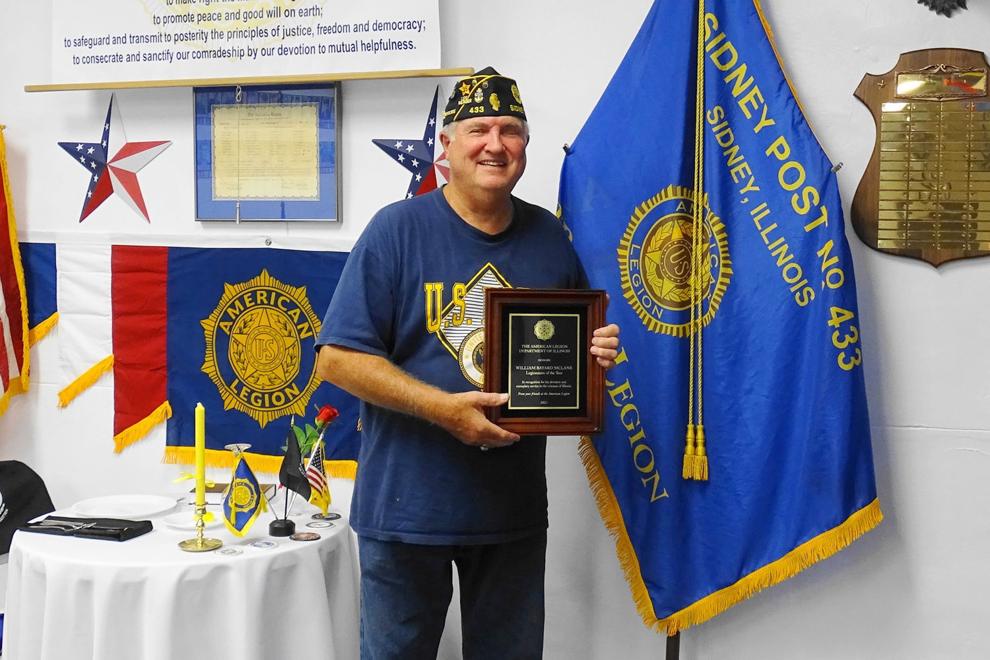 Sidney man state's top Legionnaire
William McLane, Sidney American Legion Post 433 adjutant, has been named Illinois' Legionnaire of the Year.
He was named in part for his work recruiting new members, but also because of his work helping to remodel the former Sidney community building, which the post bought in May.
McLane, his wife, Susan, and Glen Dillman, all Legionnaires, remodeled the building.
"We turned it into a meeting place and a museum," McLane said.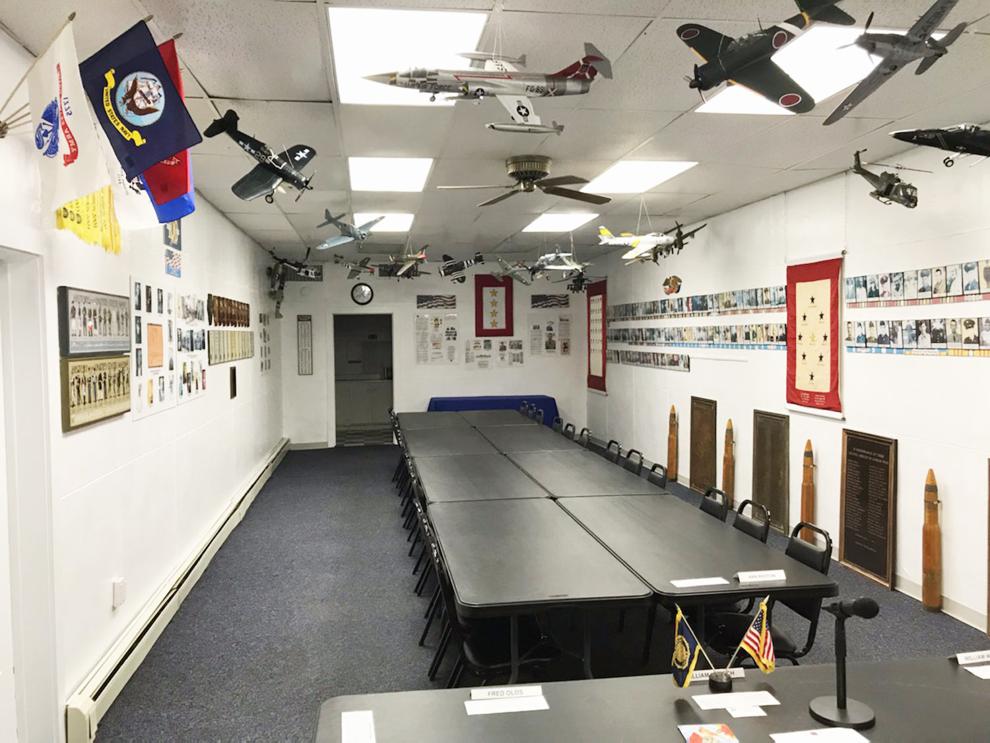 The smaller room of the building is the meeting room, where 24 1/18th-scale airplane models hang from the ceiling. The building also includes about 180 wall photos of current and past members of the Legion post dating back to the Civil War. A Gold Star wall was created to memorialize the four former members lost during active service — two in World War II and two in Vietnam.
The museum, the former village library room, includes a variety of military memorabilia, much of it from McLane's personal 50-plus-year collection. Ten mannequins with military uniforms dating to the French and Indian wars are present.
Also on display: pieces of the USS Arizona, which was sunk by the Japanese at Pearl Harbor, and a collection of sweetheart jewelry from World War II.
McLane has been active in recruiting new members to the Legion post.
"Last year we ended up with 39 members, and now we have 54," he said.
McLane recruited nine of them and already has two more for this coming year. One "new" recruit is 99-year-old George Washington Hawthorne, who flew a B-24 in World War II. Post Commander William Hensch recruited three new members.
Born in Delaware, the 76-year-old McLane came to Tolono with family in 1957, graduating from high school there in 1963. His wife, who served in the Naval Reserves for eight years, is a 1969 graduate of Unity High.
On Saturday, William McLane will serve as grand marshal of the Sidney Fun Daze parade. A Vietnam veteran, he retired from the Navy after 27 years service, five and a half of which were in active duty. He retired in 2011 after 26 years as document control department manager at Frasca International.
Sidney American Legion Post 433 is a centennial post.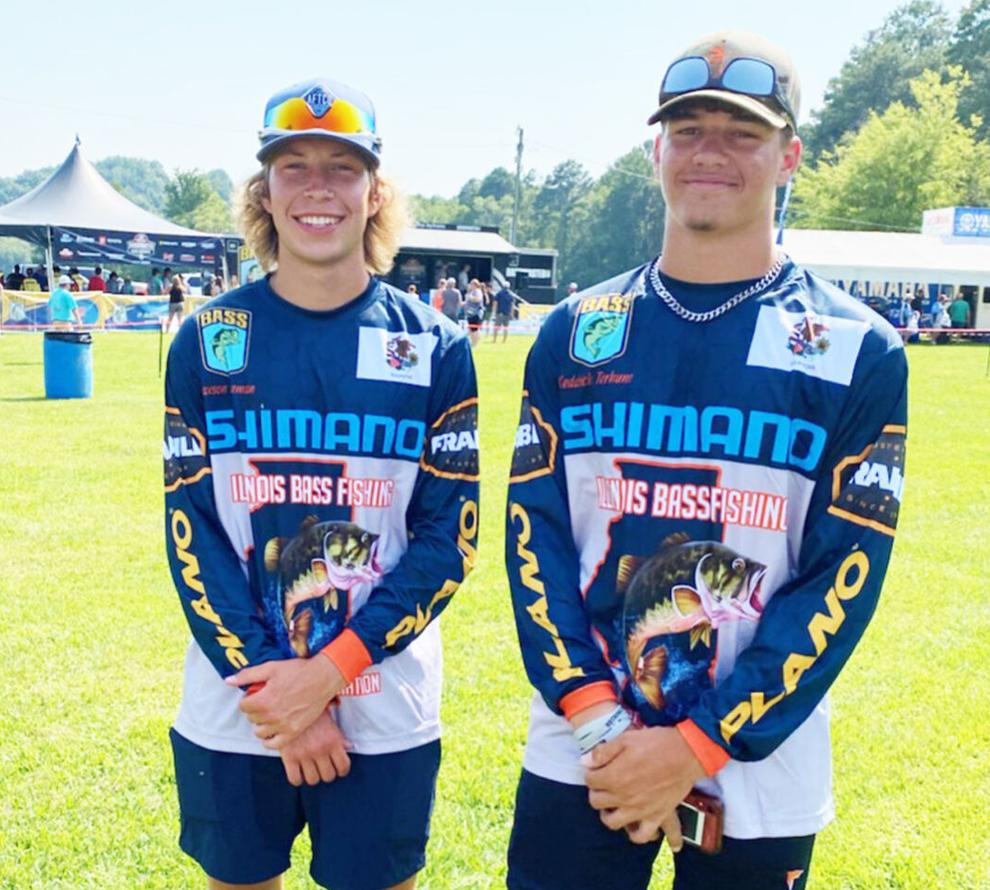 Rantoul represented in fishing tournament
Jaxson Freeman and Keddrick Terhune have spent part of this week fishing on the 36,000-acre Tennessee River, but it hasn't been the relaxing time fishing normally is. It's been a time of competition.
The duo, representing Rantoul Township High School, are competing in the National Bass Master High School Championship. With them is Shane Kleinert, who has served as a boat captain for every tournament the RTHS team has competed in this year.
Freeman's mother, Trisha Freeman, who serves as the RTHS team's coach, said advancing to Saturday's final is a long shot. Only 12 of 306 boats will make it. Thursday's first day didn't go well for the boys. They caught only two fish, which weren't keepers.
RTHS' bass fishing team is in its first year, having started in January. The team as a whole competed in six tournaments prior to state.
Other team members were Colin Wilkerson, Tristan Cravens, Ross Gawenda, Evan Larson, Nicole Vermillion and Sam Dinin.
"It was very much a learning thing for everyone," Trisha Freeman said. "Fishing a pond and fishing open water in a lake are two different things.
Jaxson Freeman did well enough this season to secure a partial scholarship in fishing at McKendree University in Lebanon, Ill. He also has received an academic scholarship.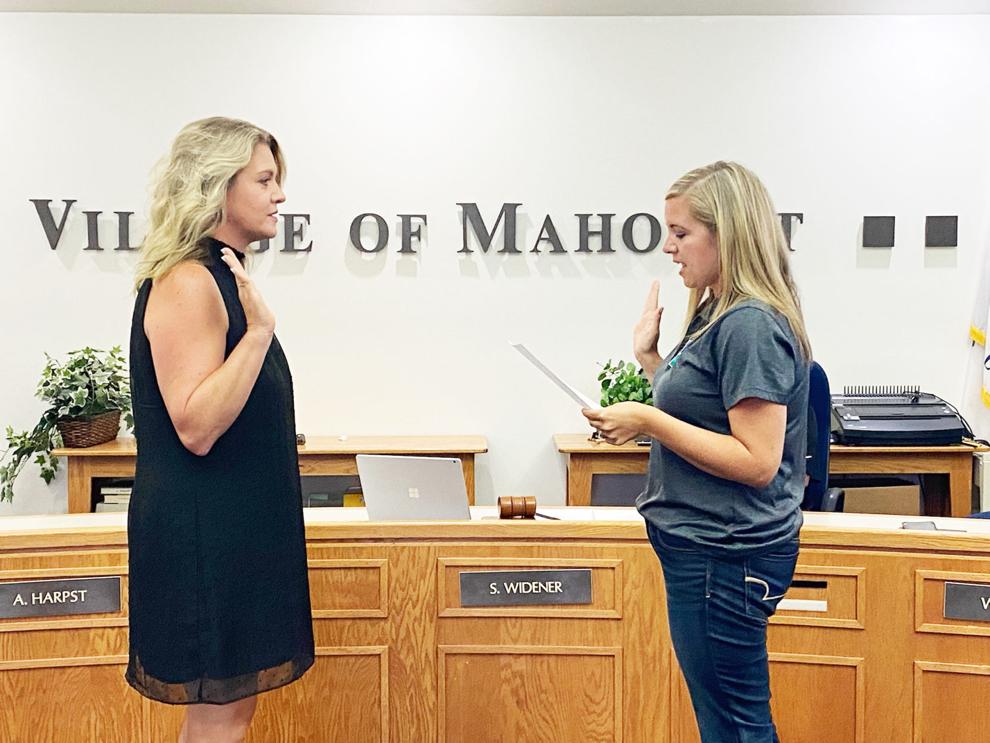 New member joins Mahomet board
Rebecca Preston was seated this week as a member of the Mahomet City Council.
The new trustee assumes the seat formerly held by Don Lynn, who resigned in June due to plans to move out of state.
"Becky comes to us with a variety of professional and community-related experience in the financial industry," Mayor Sean Widener said.
A native of Sterling, Preston moved to Mahomet in 2009 due to its "excellent school system," according to Widener.
Since then she has served on the OSF Community Council, Champaign County Chamber, Mahomet-Seymour Schools Foundation, M-S High School Boosters, Champaign County Economic Development Corp. and other volunteer boards.
"She has a specific interest in maintaining and growing Mahomet's reputation as a leader in downstate Illinois, "Widener said.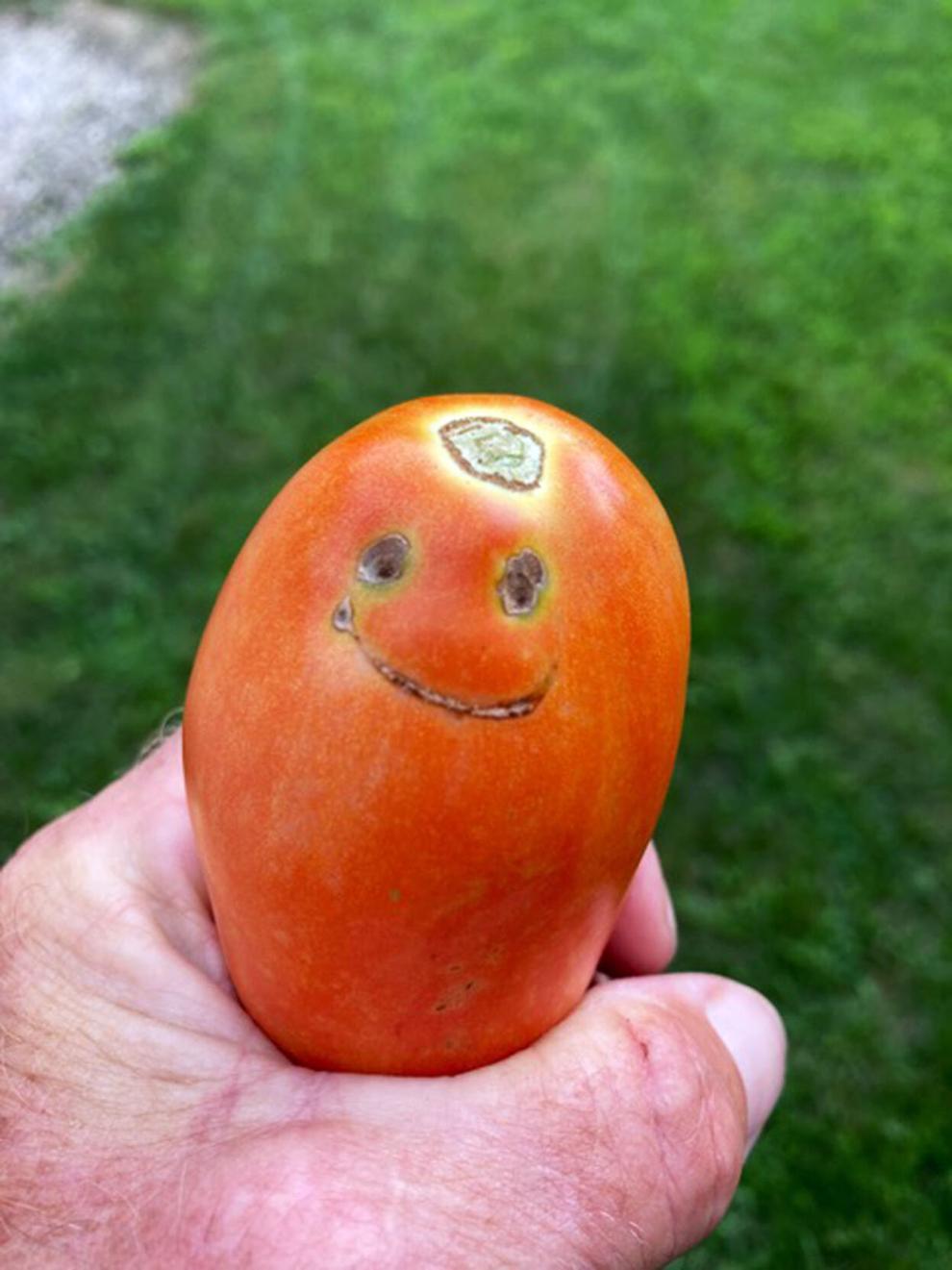 Happy tomato greets Fithian man
Even the vegetables in Fithian are friendly.
Chuck Mabry of that community picked a tomato July 22 and got something he could really use — a smile.
A tomato with a smiley face beamed back at him.
"I just picked it and had it in my hand and started laughing," Mabry said.
He said it was a timely mood enhancer.
"The day before would have been my grandson's birthday," Mabry said.
Nine-year-old grandson Cory Wagner of Rantoul died from cancer in 2012.
"I needed a pick-me-up," Mabry said.
Mabry doesn't grow a lot of vegetables. He has three zucchini plants and three tomato plants. The ones he does grow apparently like him, though.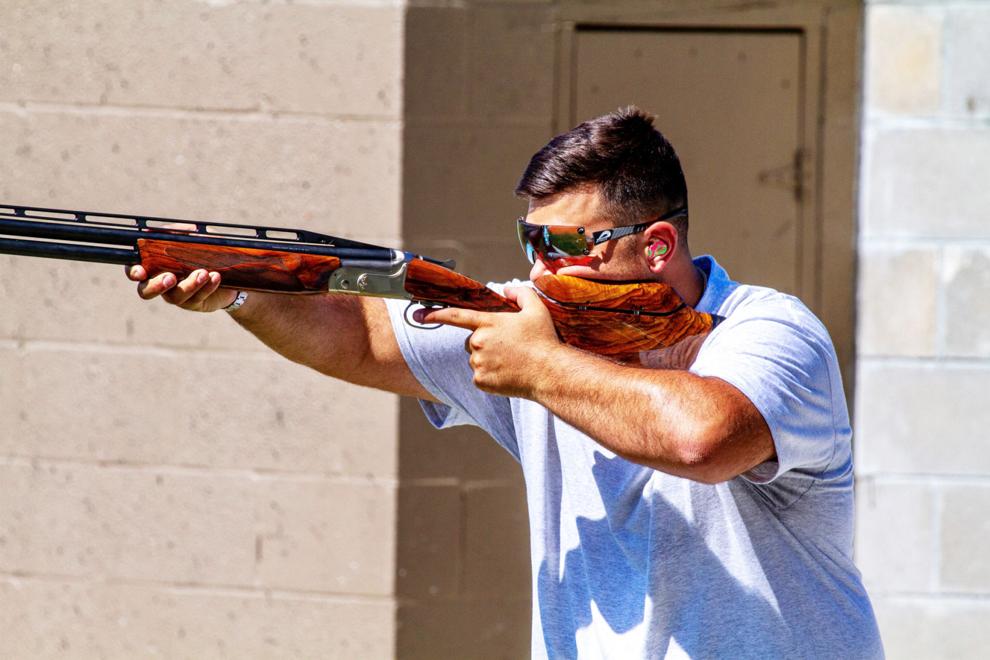 Urbana man a skeet stalwart
Twenty-one-year-old Alex Spiros is not someone to mess with. The Urbana man knows how to handle a shotgun.
Spiros nailed 493 out of 500 targets to win the World Skeet Shooting Championship Collegiate Division at Rochester Brook Gun Club in New York.
Spiros is a son of Jim and Stephanie Spiros of Urbana.
He is a 2018 graduate of Culver Military Academy and attends Purdue University.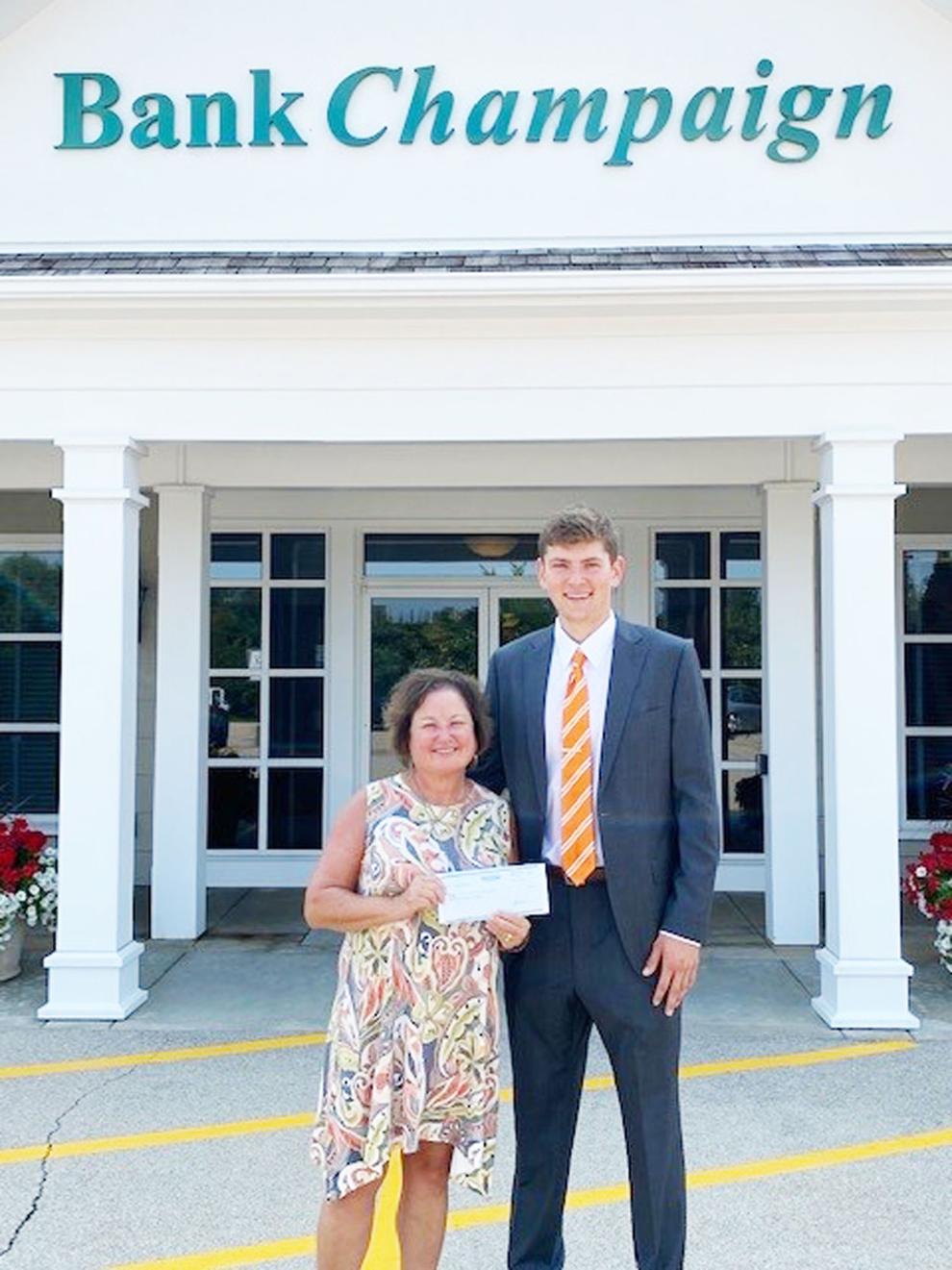 Illini basketball player from Fisher recognized
Zach Griffith can not only more than hold his own on the basketball court, he also excels in the classroom.
The Fisher native, who held a 4.0 grade point average this spring at the University of Illinois, where he earned a bachelor's degree in kinesiology, has been awarded a BankChampaign scholarship.
Since 2016, the bank has awarded an annual scholarship to a University of Illinois student athlete who is working toward an advanced degree.
Griffith was on the dean's list every semester in his undergraduate studies. He is a Bronze Tablet recipient, which requires a 3.5 cumulative grade point average throughout the academic term prior to graduation and ranking in the top 3 percent of students in a graduating class.
Griffith played on the Illini men's basketball team and has been a three-time Academic All Big Ten selection.
The BankChampaign scholarship amount is based on Illini scoring. The Illini made 909 field goals this season, for a $9,090 total scholarship.
Griffith will attend graduate school at the University of Illinois Gies College of Business, pursuing a masters in science management. He will also serve as the graduate assistant for Illinois men's basketball from 2021-22.
Bismarck Lions to mark 65th anniversary with fish
Bismarck Lions Club will serve fish and sweet corn at the high school in Bismarck from 3:30 to 7:30 p.m. Saturday, Aug. 7, in part to celebrate its 65th anniversary.
Funds donated will be used to help meet the needs of the community.
The club conducts no-cost vision screenings on the preschool students at Bismarck-Henning Elementary School.
Chartered in 1956, the club meets at 7 p.m. the first and third Mondays of the month.
Dave Hinton is editor of The News-Gazette's 'Our County' section. He can be reached at dhinton@news-gazette.com or 217-249-2404.