Name Dropping | In its 80th year, Fisher Fair honors top volunteers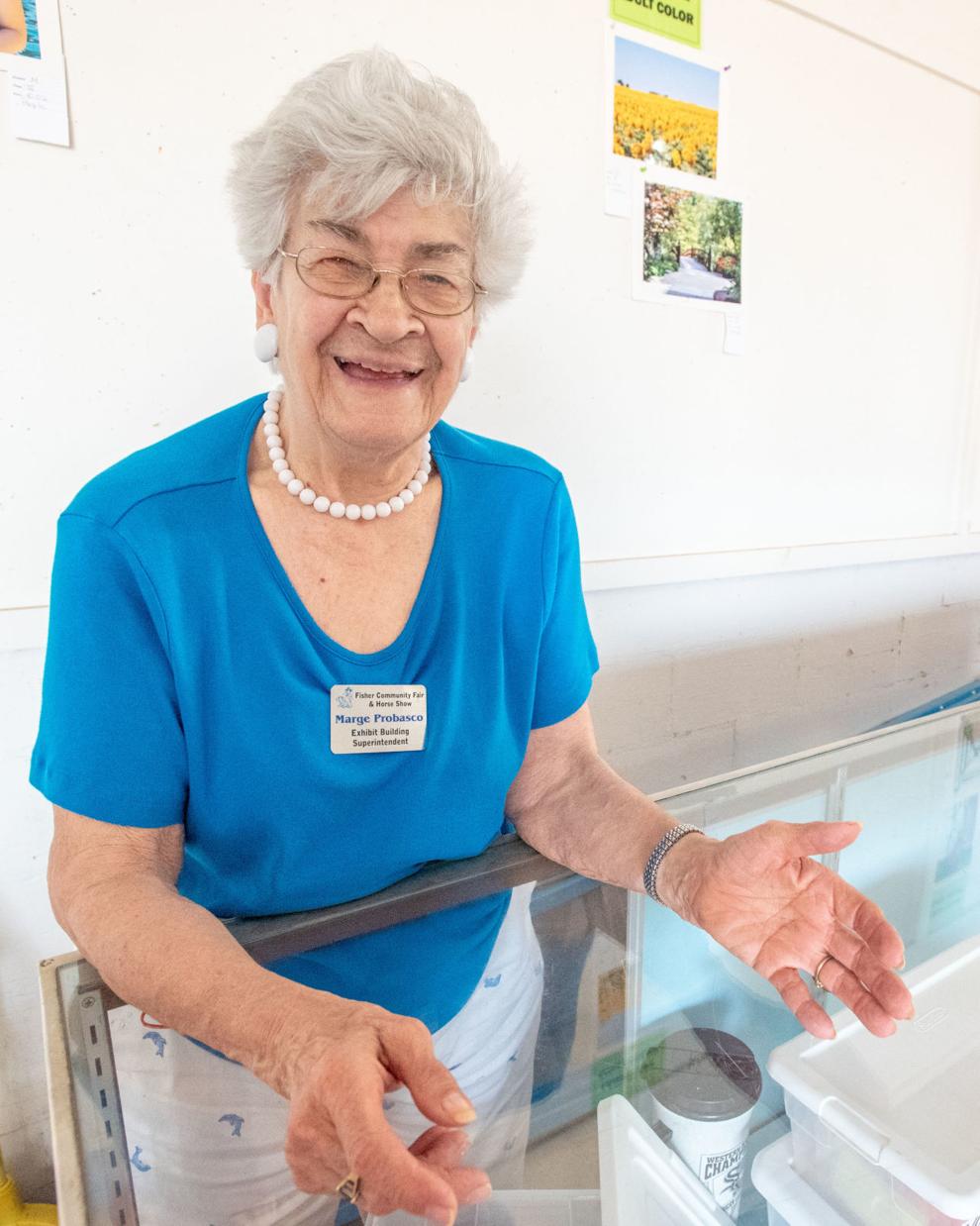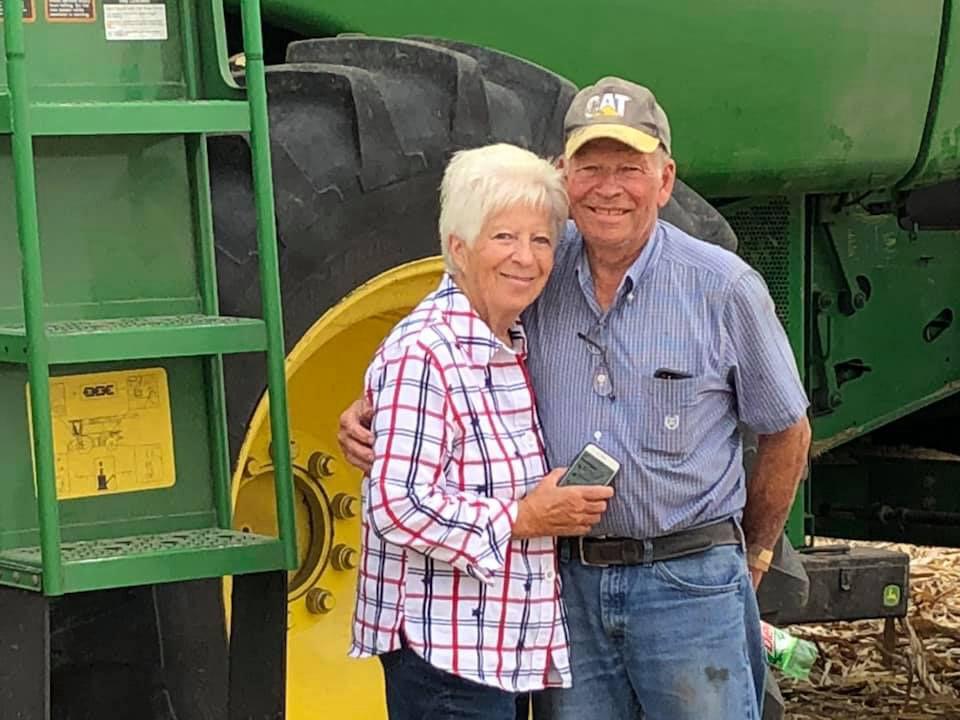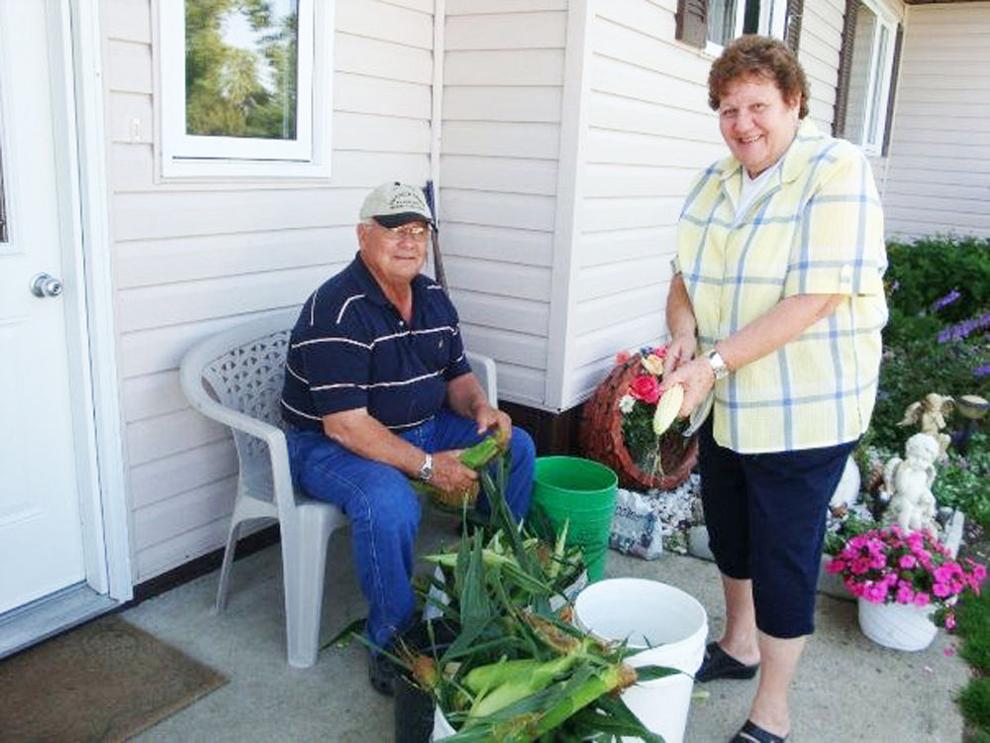 It's been 80 years since Fisher Community Fair started, and countless volunteers have helped it to flourish.
Four of them were honored by fair officials this week — Marge Probasco, Leonard Stocks and Don and Lois Wood.
While rain knocked out the truck and tractor pulls Wednesday night, the lifetime service awards event where the four were honored went on.
Few people have contributed more volunteer hours in the community over the years than Probasco.
The great-grandmother of five began by helping to clean out the buildings at the fair in 1999, and when she retired after 25 years at Vesuvius in Fisher (formerly FLO-Con) later that year, she focused more of her attention on the exhibit building. She now serves there as the building superintendent.
Fair Secretary Jill Hardesty calls Probasco "the biggest cheerleader for all the exhibits in the building."
"She recruits some of the volunteers and does an awesome job."
Probasco, 85, a native of Milford, said her two daughters, Linda Curtis and Karen Ronnow, flew in from South Carolina and Florida, respectively, to help her at the fair this year. Several grandchildren and their families also showed up.
A cancer survivor, Probasco donates her time to Relay for Life, community blood drives and Champaign County Home and Community Education, for which she serves as the international chairperson. Probasco is also a Helping Hand at the local grade school.
Another long-time volunteer, Stocks continues to help at the fair and served as horse show superintendent from 1976-79 when his daughters showed horses.
He helps wherever he can, assisting at set-up nights and clean-up days, mowing the grounds or helping in the horse show arena.
"Leonard is just an awesome person, and he doesn't know a stranger," Hardesty said.
Stocks and his wife, Mary, always try to be at the fair, where they are unofficial greeters.
For many years Mary Stocks served strawberry pies at the church food stand.
Don and Lois Wood have worked as fair volunteers for years, and Don may have the longest history with the fair of anyone. The retired local farmer started showing there in 1948 when there were still tents in the livestock area.
The Woodses are Hardesty's parents, and their love for the fair was influential in her fair involvement. Hardesty, who is in her 30th year with the fair, served for six years as president before accepting her current role as secretary.
"I would beg to come to the fair board meetings," Hardesty said. "I wanted to see what went on."
Don Wood, 83, served as livestock superintendent, and Lois, 80, was the entertainment director who helped bring in such country stars as Bobby Bare, Billy Crash Craddock, Crystal Gayle and Eddie Rabbit in the '70s. She still helps in the exhibit building.
Their children showed cattle, entered their flowers and baking items in fair competition.
The Woodses have been married for 62 years.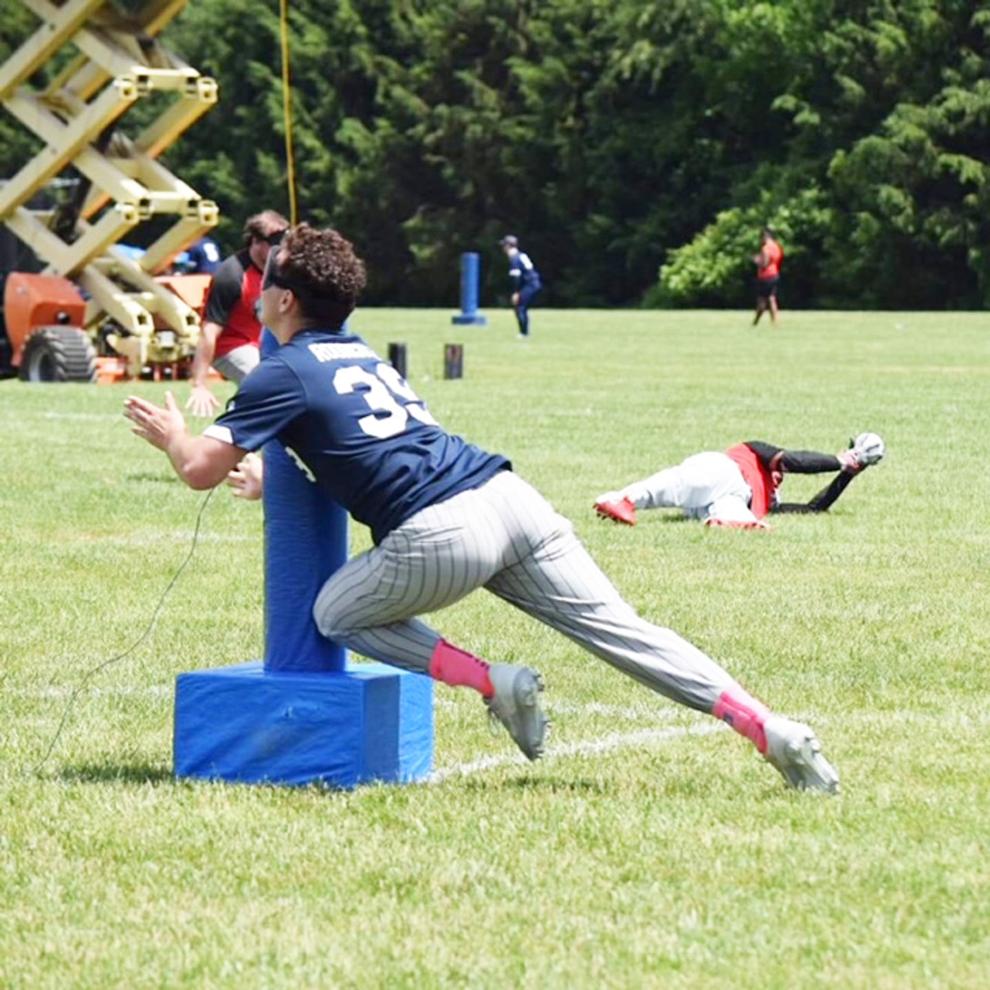 Beep baseball coming
There will be lots of beeping and bopping going on as blind athletes from three states compete Saturday and Sunday at Savoy's Colbert Park in the inaugural Champaign Beepball Tournament.
Competing will be the Indy Thunder, Chicago Comets, Gateway Arches and South George Copperheads.
A round-robin schedule will be played Saturday, and the third-place and championship games will take place Sunday.
Similar to baseball, the games have some noted differences to accommodate the players being visually impaired. Second base is removed, and first and third bases are 4-foot-high padded cylinders with speakers that give off a continuous buzzing sound when activated.
A sighted pitcher and catcher will be present for each team, with specific rules to communicate the pitching of the ball.
The balls emit a beeping sound that helps the team on the field play defense.
"We are excited to bring our brand of baseball to Champaign County," Tournament Director Darnell Booker said. "Beep baseball is a real eye opener for fans."
Mike Koon, Visit Champaign County director of sports events and film, said Beepball has been played in Champaign's Zahn Park in the past, but this will be the first time there will be a championship tournament in the county.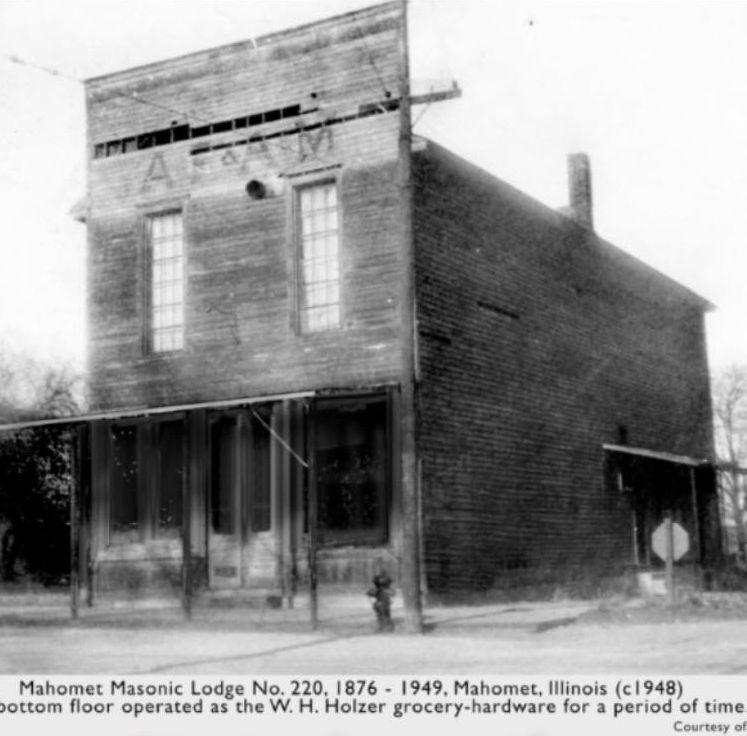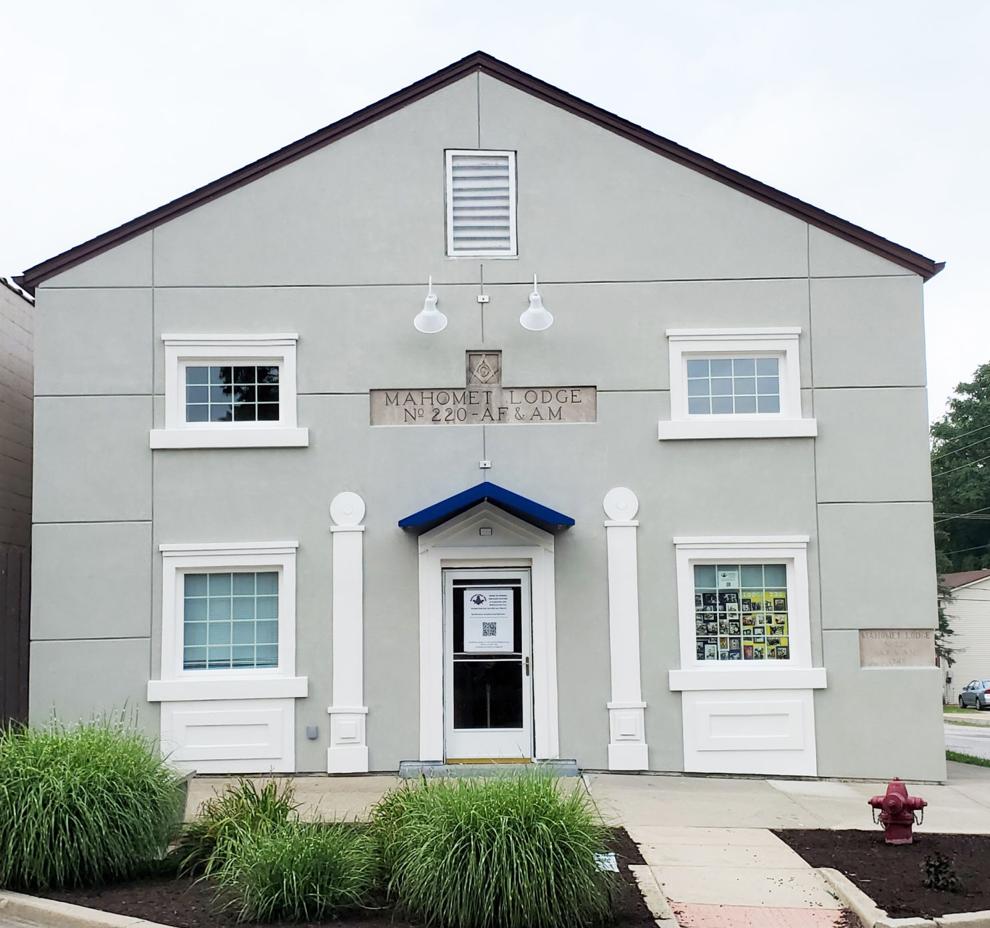 Mahomet lodge sets grand opening
Mahomet Lodge 220 owns a photo of its former home — a building that looks like Wyatt Earp or Doc Holliday could step out of at any moment.
It was home to the lodge from 1876-1949. The first floor held a hardware and grocery store, and the lodge members met upstairs.
The Masons will celebrate the grand reopening of the lodge building it has called home since the late '40s Sunday with a 2 p.m. ribbon-cutting ceremony during the Mahomet Auto Fest, attending by village and chamber officials.
Senior Warden Vance Martin said the lodge hopes 19 of the 23 living past masters of the lodge will also be on hand.
The renovation has been a several-year project, with money coming in via fundraising events or donations.
"The exterior of the lodge had looked a bit shabby," Martin said, noting the renovation has generated a great deal of community excitement. Many positive comments have been received.
Founded 165 years ago, the lodge has played a big part in Mahomet's history. The first lodge home was located at the present site of Sangamon Elementary. The first building became history in what the local newspaper called a "dastardly conflagration."
Martin estimates the lodge has had more than 130 past masters. Lodge members are hoping to feature as many of them as possible in a digital photo display inside the lodge. So far, only 18 photos remain unaccounted for.
The lodge will be selling food at the festival from 7 a.m. to 1:30 p.m.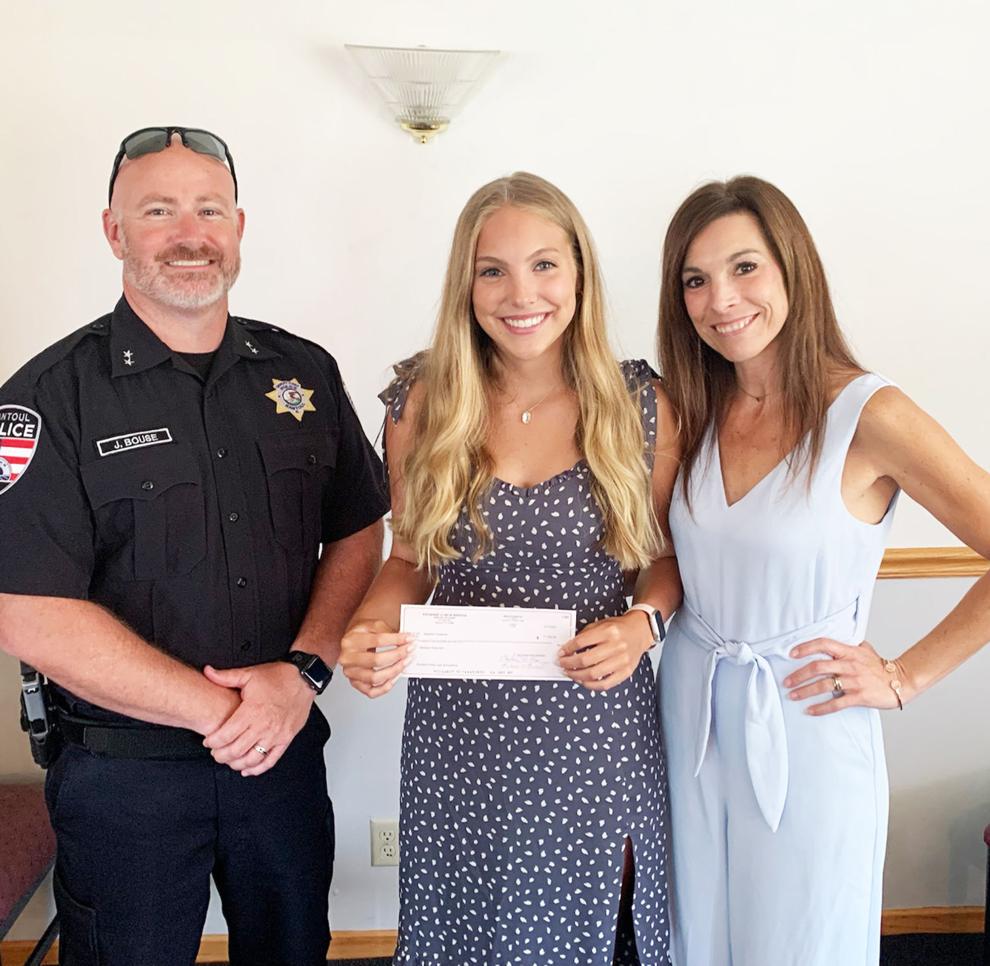 Roseman named Exchange Club's top student
Rantoul Exchange Club has honored Gifford resident Madelyn Roseman, a recent Rantoul Township High School graduate, as its student of the year for 2020-21.
Roseman, a daughter of Cory and Tena Roseman, ranked third in her class of 166 students with a 5.615 grade point average.
Her school activities have included cheerleader for football and basketball, member of FFA, Fellowship of Christian Athletes, student council and National Honor Society, serving as NHS secretary this school year.
Roseman's honors/awards have included Excellence in Foods 1 and 2, Excellence in Honors Biology, perfect attendance for two years, Athlete of the Week, All-American Cheerleader, high honor roll, three-year varsity letter winner in two sports, scholar athlete and football cheer MVP.
She has been involved in a number of volunteer activities. She gave out peace meals to local residents through her church, volunteered with NHS at a youth wrestling tourney, volunteered at vacation Bible school, filled Easter eggs for youth at her church, set up at St. Matthew's eighth-grade dance, volunteered at the food pantry, at a craft show, at Gifford Community Celebration and the community Christmas parade/celebration.
Her work experience has included lifeguard/swim lesson instructor and manager of the Rantoul pool, front desk at The Forum and babysitting.
Roseman said her proudest accomplishment was being asked to manage the pool — the Hap Parker Family Aquatic Center.
Eat a peach
Vermilion County Farm Bureau is taking orders for Southern Illinois peaches.
The peaches are coming from Flamm Orchards in Coben, a sixth-generation farm. The program connects FB members with the grower of the free-stone peaches, which will be available to pick up at the Vermilion County FB office in early to mid-August. Those ordering peaches will be notified of the pickup date.
Cost is $33 per half-bushel for Vermilion County A+ members, $36 for A members or $42 for non-members.
Orders and payments are due Friday, July 30, and should be made to Vermilion County Farm Bureau, 1905-C U.S. Route 150, Danville, IL 61832. Orders can also be placed at the website at www.vcfb.info.
Contact the FB office for more information at 217-442-8713.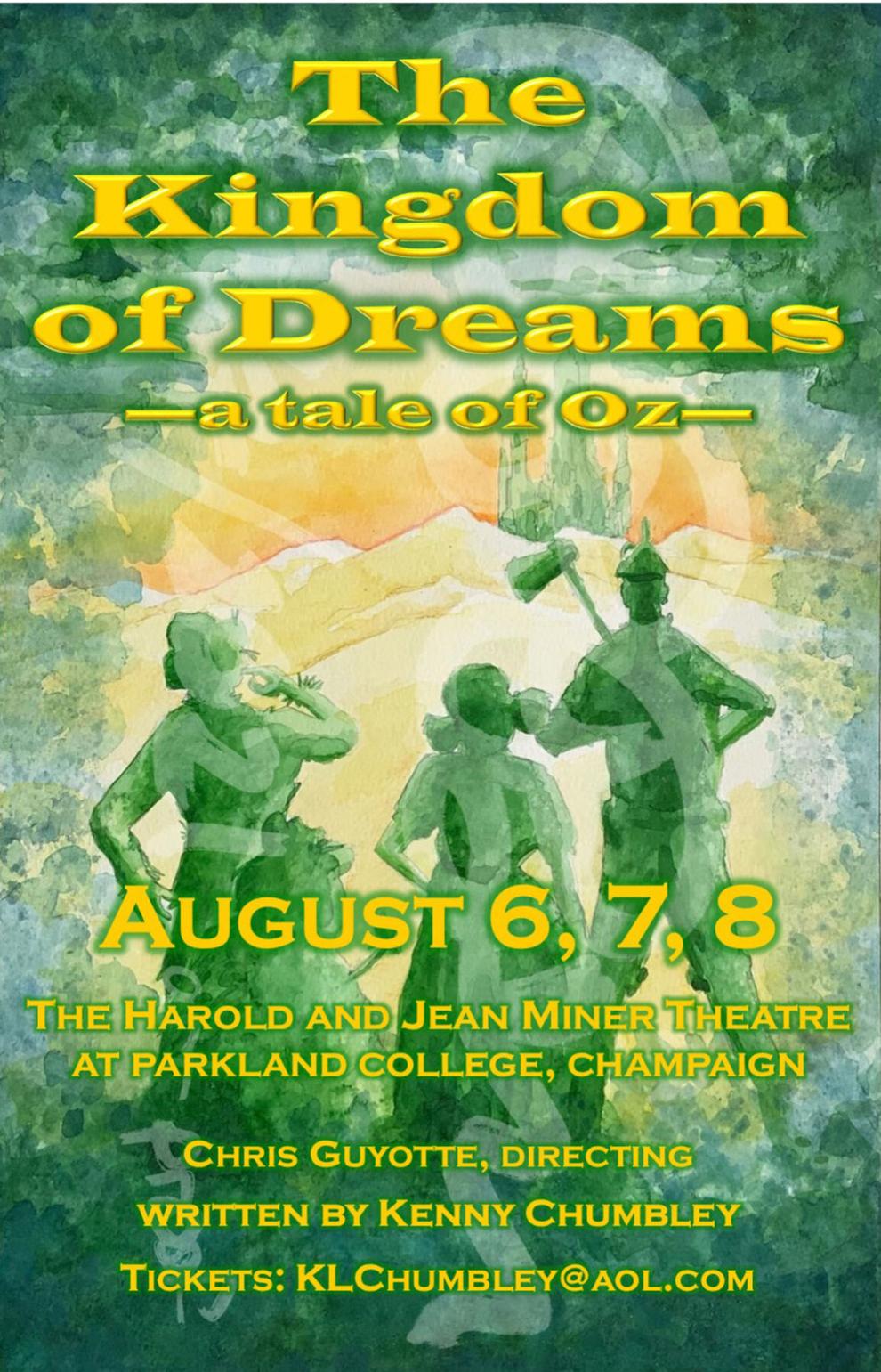 Coming soon: 'A Tale of Oz'
A live stage show penned by Rantoul resident Kenny Chumbley, "The Kingdom of Dreams, A Tale of Oz," will be presented this summer at Parkland College.
Four shows will be staged Aug. 6-8.
Chumbley said he wrote the play based on a one-time reference L. Frank Baum made to a "Kingdom of Dreams" in his 1914 book, "Tik Tok of Oz."
He said the play leans on the 1903 Broadway extravaganza "Circa 1900."
"An extravaganza was a technical term (to distinguish it from burlesque, vaudeville, etc.) for a play with original music and dances, stunning special effects, and lavish sets and costumes built around a fairy tale," Chumbley said.
"We've got a great local cast and staff, including a professional ballerina from the Oakland Ballet who will be dancing as Polychrome, the daughter of the Rainbow," Chumbley said.
Six original songs will be featured.
Dave Hinton is editor of The News-Gazette's 'Our County' section. He can be reached at dhinton@news-gazette.com or 217-249-2404.