Name Dropping | On tap for water survey retiree: Studies, family, horse riding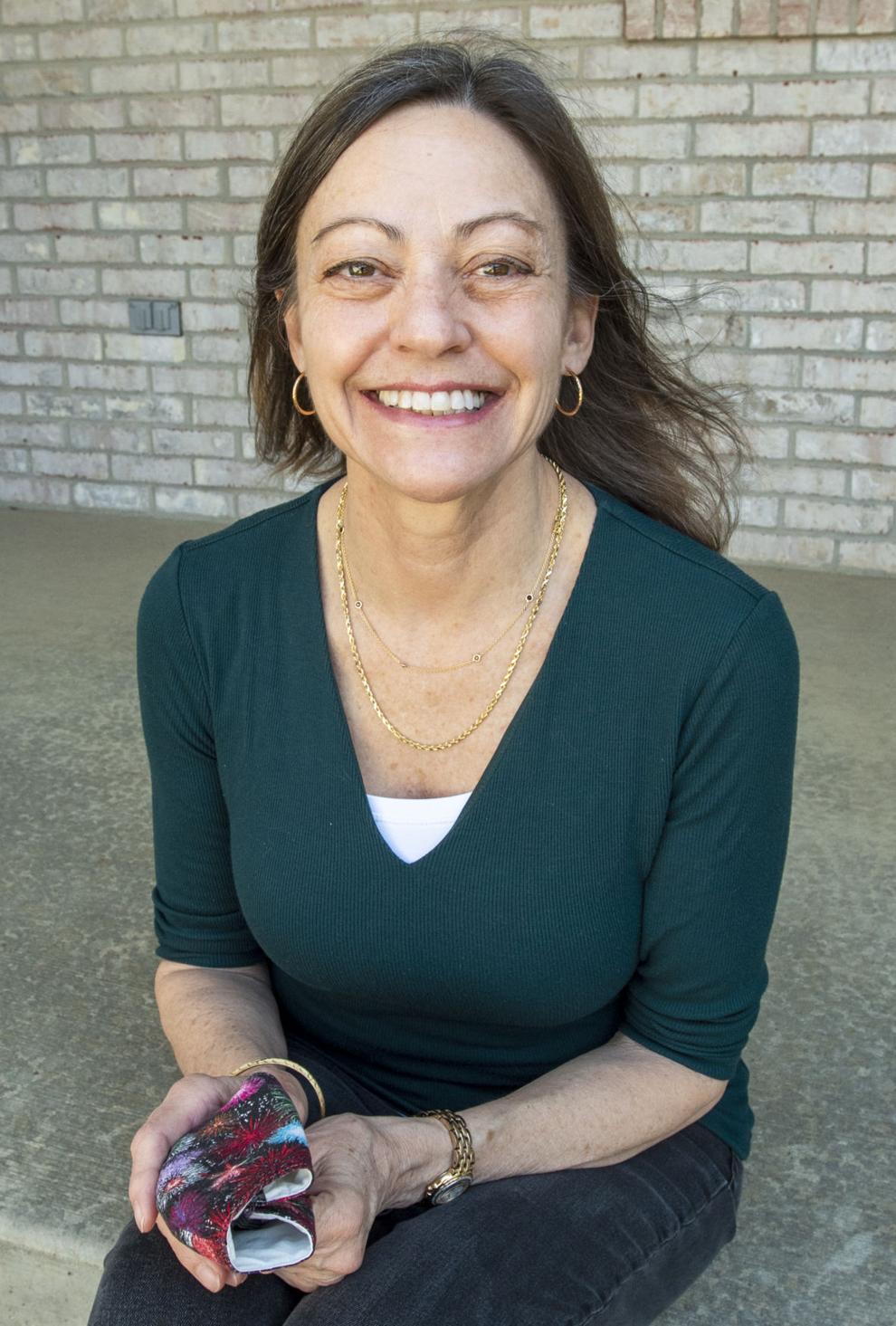 Sally McConkey was in her Illinois State Water Survey Office this week for just the third time in the last 13 months. Blame the pandemic for the infrequent office visits.
McConkey was there to start cleaning out her work space — retiring after almost 37 years. She leaves as section head of the Coordinated Hazard Assessments and Mapping Program (CHAMP). The 66-year-old said it's time to move on to the next phase of her life.
The East St. Louis native now living in Champaign started "lowest on the totem pole" (assistant scientist) with the Water Survey after earning bachelor's and masters degrees in engineering from the University of Illinois.
"I had fallen in love with the U of I when my older sister attended," McConkey said. "There was no question I was going to the U of I after high school."
McConkey was one of about 100 females out of 3,000 students in the engineering program at the university.
Working at the Water Survey ("I was impressed by the researchers and the work they did") was a goal of hers — one she achieved after jobs with Illinois Bell and Goodell Engineering.
The Water Survey section McConkey headed studies flood hazards in Illinois and produces the federal regulatory maps for floodplain management.
"We also work hard to communicate flood risks and interact with communities to communicate the information ... on how they can reduce their risk," McConkey said.
She has also testified on floodplain management issues before the U.S. Senate and House of Representatives.
The amount of heavy rains (in excess of 2 inches) is a concern, having dramatically increased across the state.
"Some of our climate models are showing a 20 percent increase in overall rainfall" in the next century, she said.
One problem is that most communities' storm sewer systems aren't equipped to handle the higher amounts.
"Probably the biggest flooding problem that Illinois is going to have to deal with is in our communities," McConkey said. "That has to do with stormwater infrastructure is undersized. The storm sewers were built in the '50s. They weren't designed for today."
McConkey has been working from home since the pandemic hit.
"I like it, but I would prefer a mix," she said. "I miss interacting with people face to face, especially the people I work with. The people in the CHAMP section are just a real pleasure."
McConkey won't spend much time sitting around in retirement. She plans to continue her research with the aim to complete her PhD as well as to spend a great deal of time with family, including children Michael Broeren, Allyson Sehy and Gregory Broeren, and other family, particularly her grandchildren. She will also devote more time to her hobby of riding horses. McConkey has been taking riding lessons at Meg's Riding Academy, rural Tolono.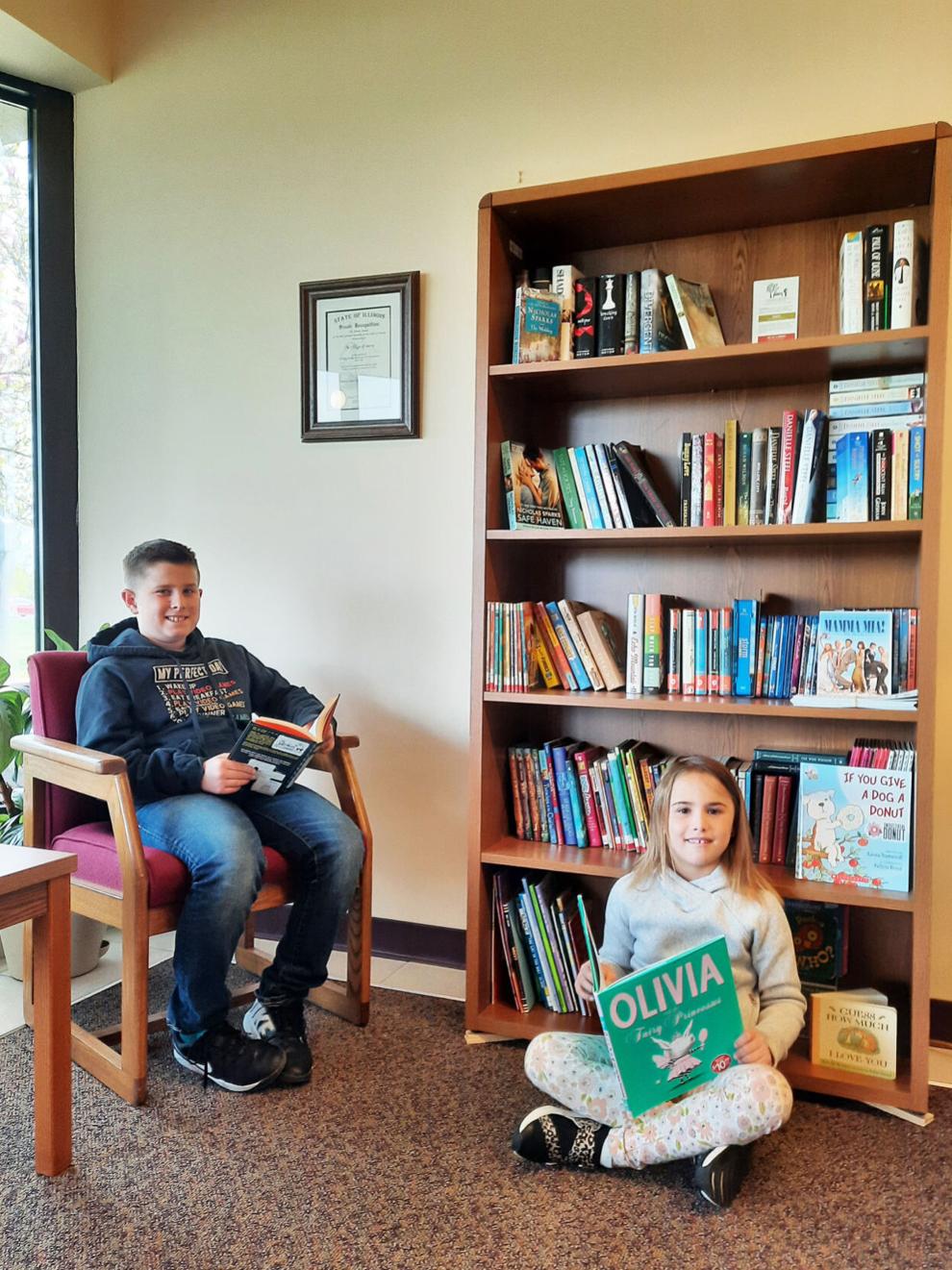 Savoy welcomes Little Free Libary addition
Savoy residents now have another source for reading material.
A Little Free Library has been placed in the foyer of the Savoy Municipal Center, 611 Dunlap Ave.
Village President Joan Dykstra initiated the literacy program in 2019 with six different libraries in village parks.
"Having a central location for LFL librarians and the public to drop off and exchange books is important to the vitality of the program," Dykstra said.
A section is also available for all types of movies.
Dykstra said donations of quality reads, both for children and adults, are welcome.
"If you enjoyed the book, share it with others," she said.
The LFL is based on the honor system.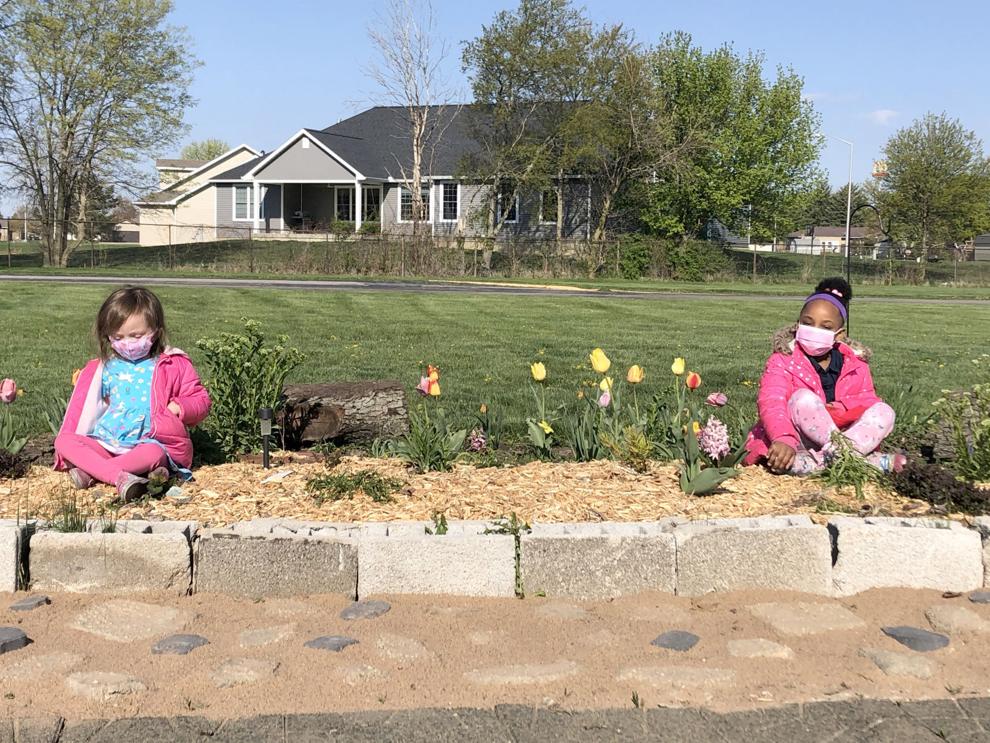 Interactive garden sprouts at Rantoul school
Students at Rantoul's Broadmeadow Elementary now have an interactive space to learn.
An interactive garden is a place where the youngsters can learn and tend the flora.
"They can explore and be gardeners," Principal Amy Blomberg said. "It's pretty cool."
The garden has flowers, plants, bird feeders and learning stations.
It's a first for the school.
"The kids are excited about it," Blomberg said, noting it "kind of forced us in the beginning to reconnect with nature."
"That's the bright side of things. It's gotten kids back to the basics and be able to connect with the outdoors and be more creative in their thinking."
Blomberg credited Rianne Delgadillo, whom she said "spent countless hours designing and building this space."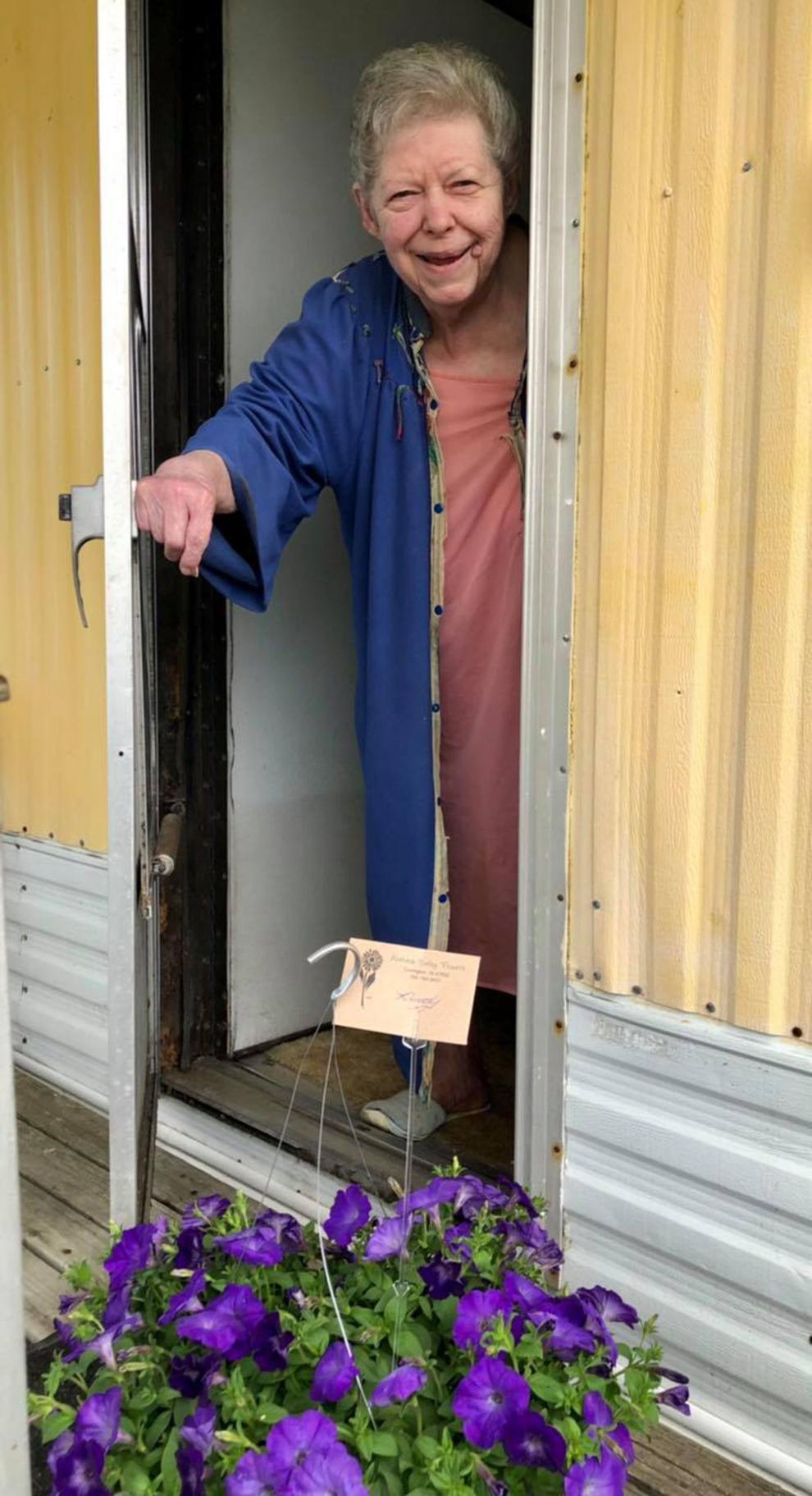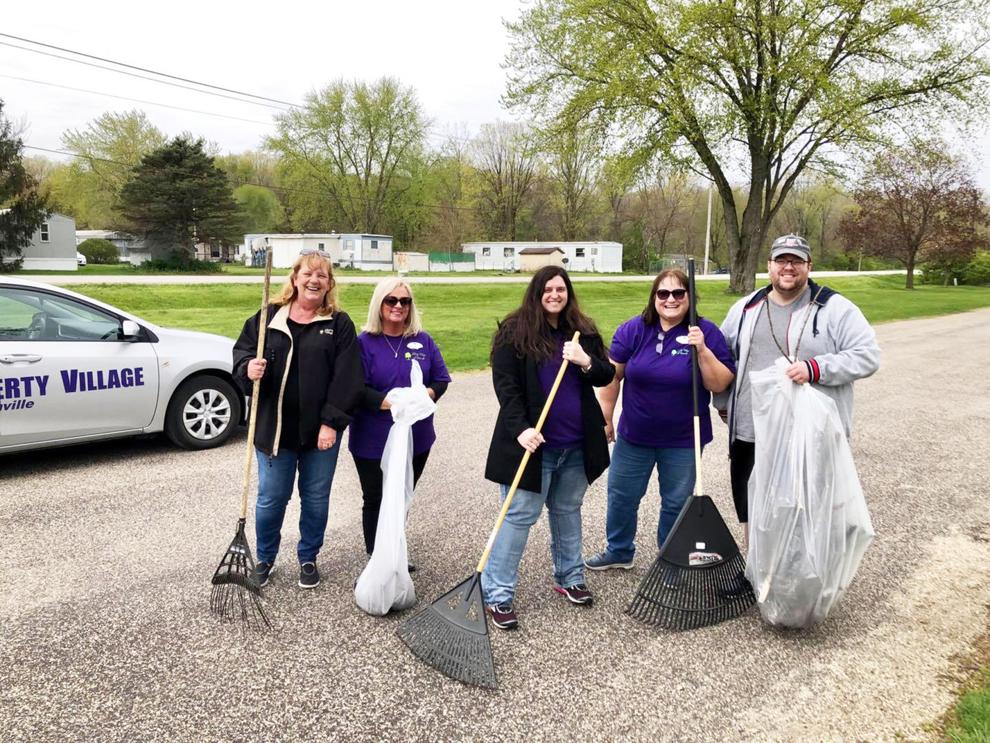 Liberty Village staff does a good turn
Staff members from Liberty Village of Danville reached out to clean up the yard of a former resident of LV's Hawthorne Inn during National Volunteer Week.
Liberty Village Marketing Director Amy Thompson chose one of their recent Bounce Back graduates, Dorothy Grubbs, to help. A Bounce Back graduate is someone who has been at a Liberty Village facility for a short stay.
Grubbs was selected for the help because "she said she is on her own and ... her yard was such a mess," Thompson said. "We thought she was the perfect candidate."
For about two hours, Thompson, along with Debra Dubois, Keisha Alton, Linda Huston and Jon Andrews, cleaned up the yard.
"It needed a lot of TLC," Thompson said, noting they hauled away a large quantity of leaves, branches and garbage. They also took her a basket of flowers.
Grubbs was more than pleased.
"They did a very good job," she said. "They didn't charge anything and wouldn't take a donation. I can't do (the yard work) anymore. I'm 81 years old. You don't get much work for free these days."
Grubbs recently fell, which has limited her mobility. She had been at Hawhorne Inn for physical therapy for 11 days.
"The rehab helped me a lot," she said.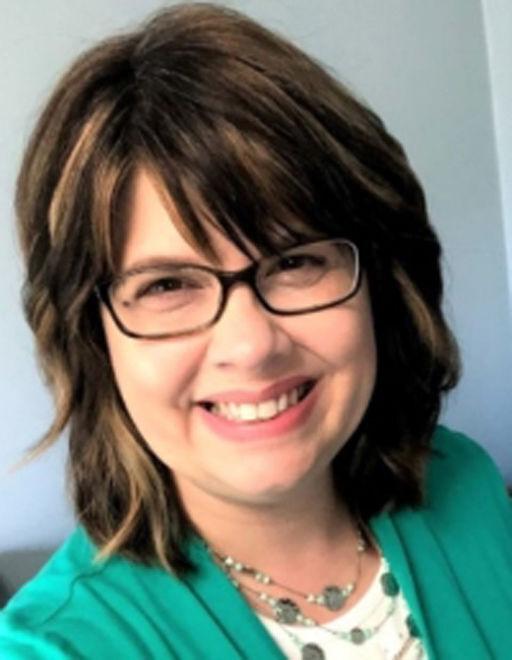 Thomasboro woman honored for her creativity
Thomasboro resident Penny Nigh was recently honored by the Library Advisory Board of Booth Library at Eastern Illinois University as a winner of the 2021 Award for Excellence in Student Research and Creativity.
Nigh won second place for Cultivating a Cohesive Workplace by Integrating Soft Skills Training in Professional Development Programs and Resources.
Nigh and her husband, William Nigh, have three children and one granddaughter. Her parents are Ralph Lieb of Tolono and Shirley Wiese of Rantoul.
The Booth Library Awards for Excellence in Student Research and Creativity program promotes and recognizes excellence in student research.
All entries were original works completed by EIU students within the last 12 months. The award recipients were selected on the basis of excellence, creativity and the use of research resources.
M-S superindent earns exclusive distinction
Mahomet-Seymour's Lindsey Hall was one of 21 superintendents in Illinois named 2020 Superintendents of Distinction.
They were honored during a virtual ceremony.
The recognition took place at the sixth annual awards luncheon sponsored by Horace Mann Companies, Illinois Association of School Administrators, Illinois State Board of Education and Illinois Principals Association.
Superintendents of Distinction are selected by their peers in each of the 21 different IASA regions based on leadership, communication, professionalism and community involvement.
"These extraordinary individuals truly provide exceptional leadership that elevates the success of students in their districts and are difference makers in their communities, ISAS Executive Director Brent Clark said.
New trustees sworn in at Parkland
Four trustees, tapped in the April 6 election, were sworn in to serve on the Parkland College Board, and officers were elected.
Oaths of office were administered to Maureen Banks, Jarrett Clem, Timothy Johnson and Jim Voyles.
Voyles was appointed during a special meeting following Trustee Jonathan Westfield's resignation from the board in March. Voyles will serve until the April 2023 election.
Banks and Clem will serve six-year terms.
The board also elected officers, including Bianca Green as chairman, Jim Voyles as vice chairman and Jim Ayers as secretary.
In other business, the board appointed Mason Madigan as the new full-time Parkland College peace officer. Madigan was hired earlier in the month following nearly a year of service with the Champaign Police Department.
The Lincoln native graduated from Southern Illinois University-Edwardsville and completed training at the U of I Police Training Institute in 2020. He will complete his field training at Parkland within the next couple of months.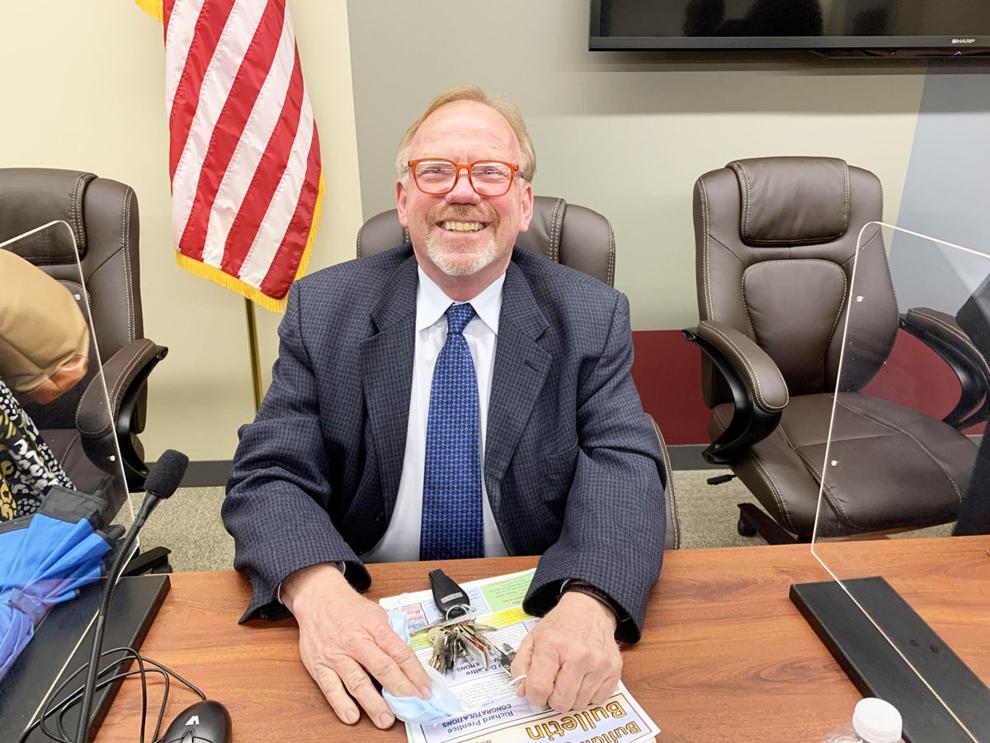 Ashton to head Danville school board
Randal Ashton was sworn in this week as the new Danville District 118 school board president.
The longest-tenured member of the board succeeded 12-year president Bill Dobbles, who headed the board for 12 years.
It marks Ashton's second time serving as board president, having also held the office from 2007-2009. Voters elected him to his fifth term on the board April 6.
The board elected Shannon Schroeder vice president.
Sworn in as board members: Ashton, Darlene Halloran, Henderson and Schroeder.
It was the first in-person meeting of the board since the start of the COVID-19 pandemic.
Dave Hinton is editor of The News-Gazette's 'Our County' section. He can be reached at dhinton@news-gazette.com or 217-249-2404.