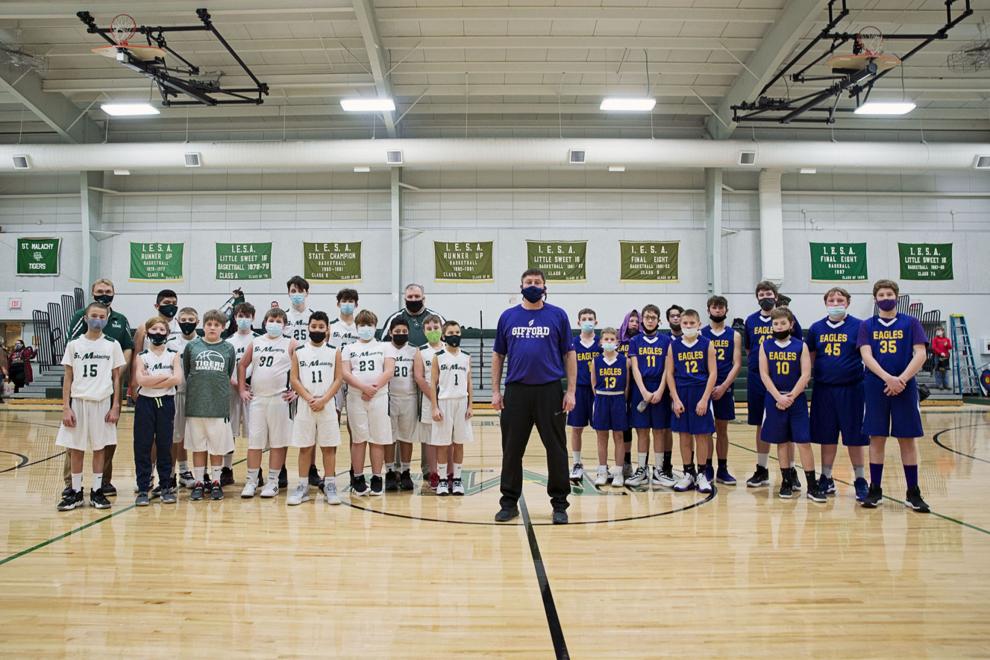 RANTOUL — Forty years ago, Mark Cargo was an integral part of the St. Malachy eighth-grade boys' basketball team that won the Class B state championship.
And that's not all. He was part of the Class C seventh-grade team that finished second in the state.
He was a busy guy in 1981.
Last week, Cargo, who coaches the Gifford Grade School boys' teams, was honored for his participation.
St. Malachy issued a statement recognizing Cargo for his contribution that read in part:
"If you look on the wall above the bleachers, there is a banner for a St. Malachy State Title in Boys Basketball in Class B, also known as Lightweight. This year is the 40th anniversary of that Championship in 1981.
"Mark was an integral part of that team as well as the Class C (7th Grade) Team, which was the Runner-up finisher that year.
"That was certainly a fun season and a fun week down in Staunton, IL as between the two classes they played most every night. Thank you Mark for your contributions to those teams from 40 Years ago!!"
After the seventh- and eighth-grade games last week, Cargo posed for a photo with both teams.
A Gifford resident, Cargo is in his first year as head coach of the Gifford boys' teams.
"It caught me by surprise," he said of the honor. "It brought back a lot of emotions and memories."
He said in the complicated arrangement that allowed him to play both seventh- and eighth-grade games back then, if he had been a little taller, he wouldn't have been able to play on both teams as an eighth-grader. He said he was 5-3 or 5-4.
A guard, Cargo said he "was not a big scorer back then," averaging four to six points a game.
The key to St. Malachy's success then was its discipline instilled by coach Bob Robertson.
"We ran like a Wisconsin offense: slow the momentum down and use the clock to our advantage and take high-percentage shots."
Cargo also credited teamwork. Other members of the starting five were Sean Taylor, Joe Traficano, Tim Fentem and Brian Finney.
The 52-year-old Cargo, who is employed by the University of Illinois, said he quit playing basketball a couple of years ago.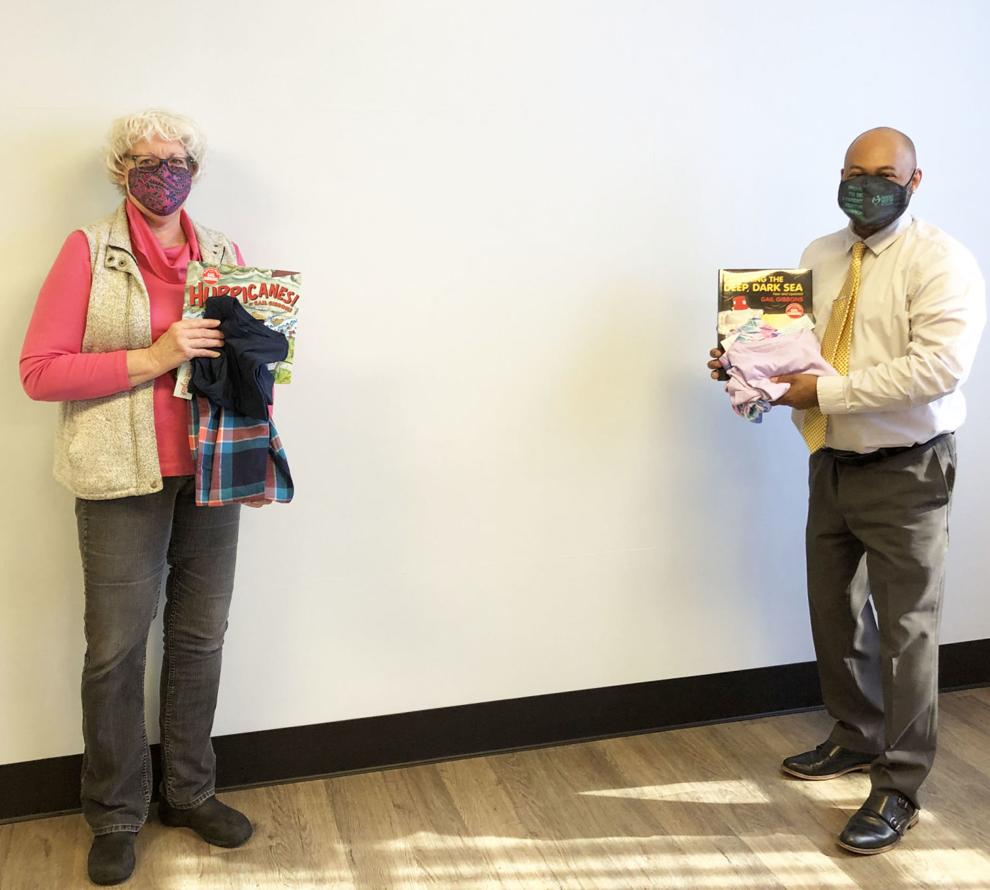 Relax and read
Pajamas aren't just good sleeping apparel. They're also good to get comfy and read in.
That's the thought behind a joint Project Lit and DREAAM program project in Rantoul that has resulted in the purchase of 84 pairs of PJs and books for young people.
"Any kind of reading is cozy reading," Donna Miner, J.W. Eater Junior High librarian, said.
Miner and Eater Literacy Specialist Kellyn Sirach and Joella Travis, Rantoul Public Library youth services librarian, comprise Project Lit.
The Read and Relax program came about out of a desire to give back to the community. The group decided to partner with DREAMM, a not-for-profit group started five years ago that is geared toward teaching and empowering young people from ages 5-24 to develop academically, socially and emotionally in concert with their families.
"I'm humbled and pleased to be asked by Donna to help because literacy is so important," Sam Hall, who heads the DREAAM program in Rantoul, said.
Miner said Rantoul City Schools teachers bought sets of pajamas, and community members donated funds to buy books.
The books and pajamas are geared toward the various age levels and "are culturally relevant, which I think is a plus. It never hurts to know your culture and other cultures, too," Hall said.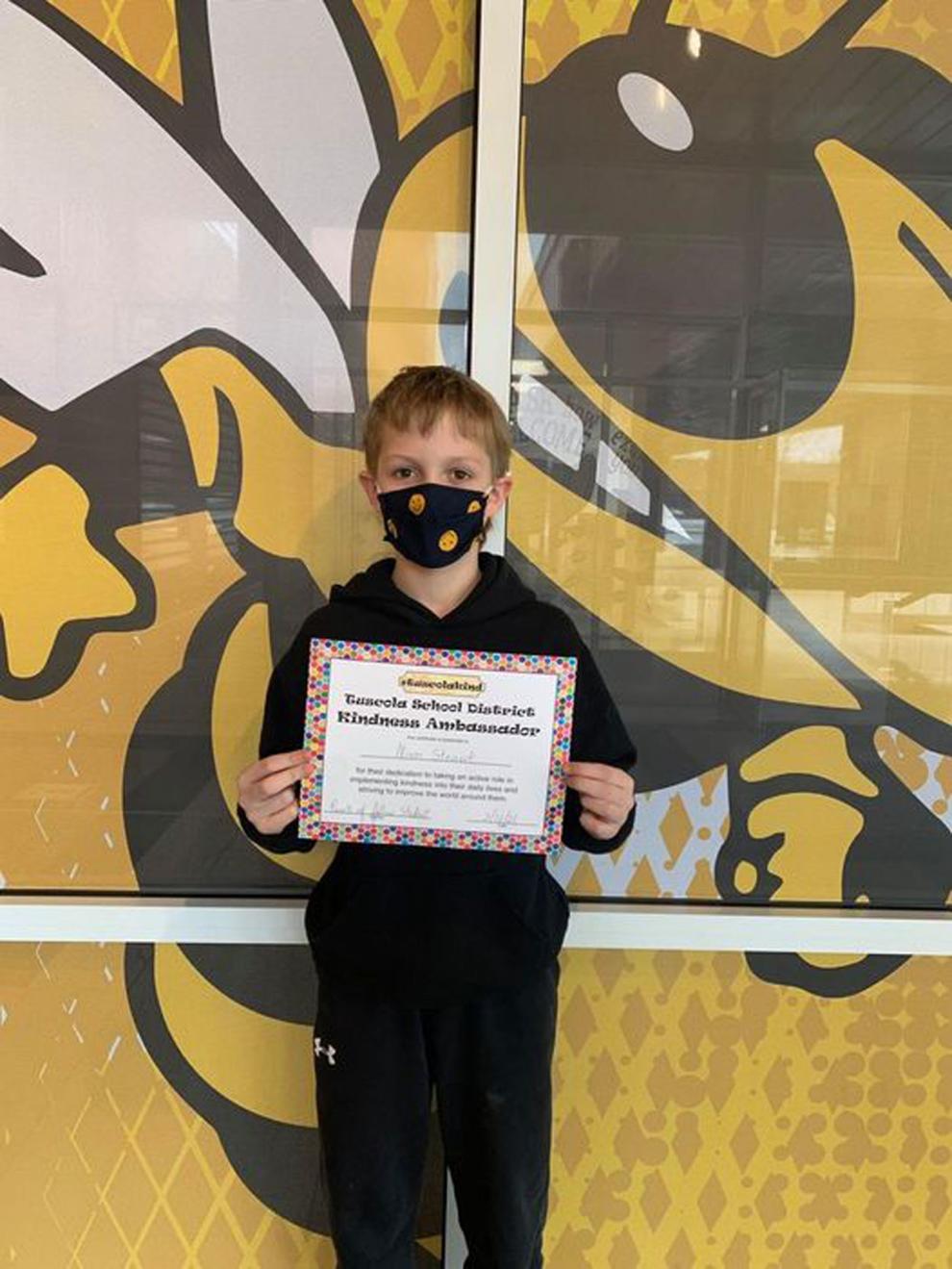 Good deed recognzied
If you see Nixon Steinert, a student at Tuscola's East Prairie Middle School, congratulate him and give him a hearty elbow bump.
Steinert was named a Kindness Ambassador at the school.
He voluntarily aided a fellow student in need at drop-off.
The student's parents were so touched by his actions that they called Principal Jason Vanausdoll to report the good deed.
Garth lends helping hand
Area native Jennie Garth remembered her home state this week when she competed for charity on "Celebrity Wheel of Fortune."
Garth, who grew up on a horse ranch between Sadorus and Arcola, earned $168,000 for Central Illinois Food Bank, Springfield.
The star of the TV show "Beverly Hills 90210" franchise and the sitcom "What I Like About You," made it to the $1 million bonus round.
Garth got the majority of the puzzles right. And despite going bankrupt more than once in the game, she managed to win the big prize money. She was the first one to win the toss round when the game began.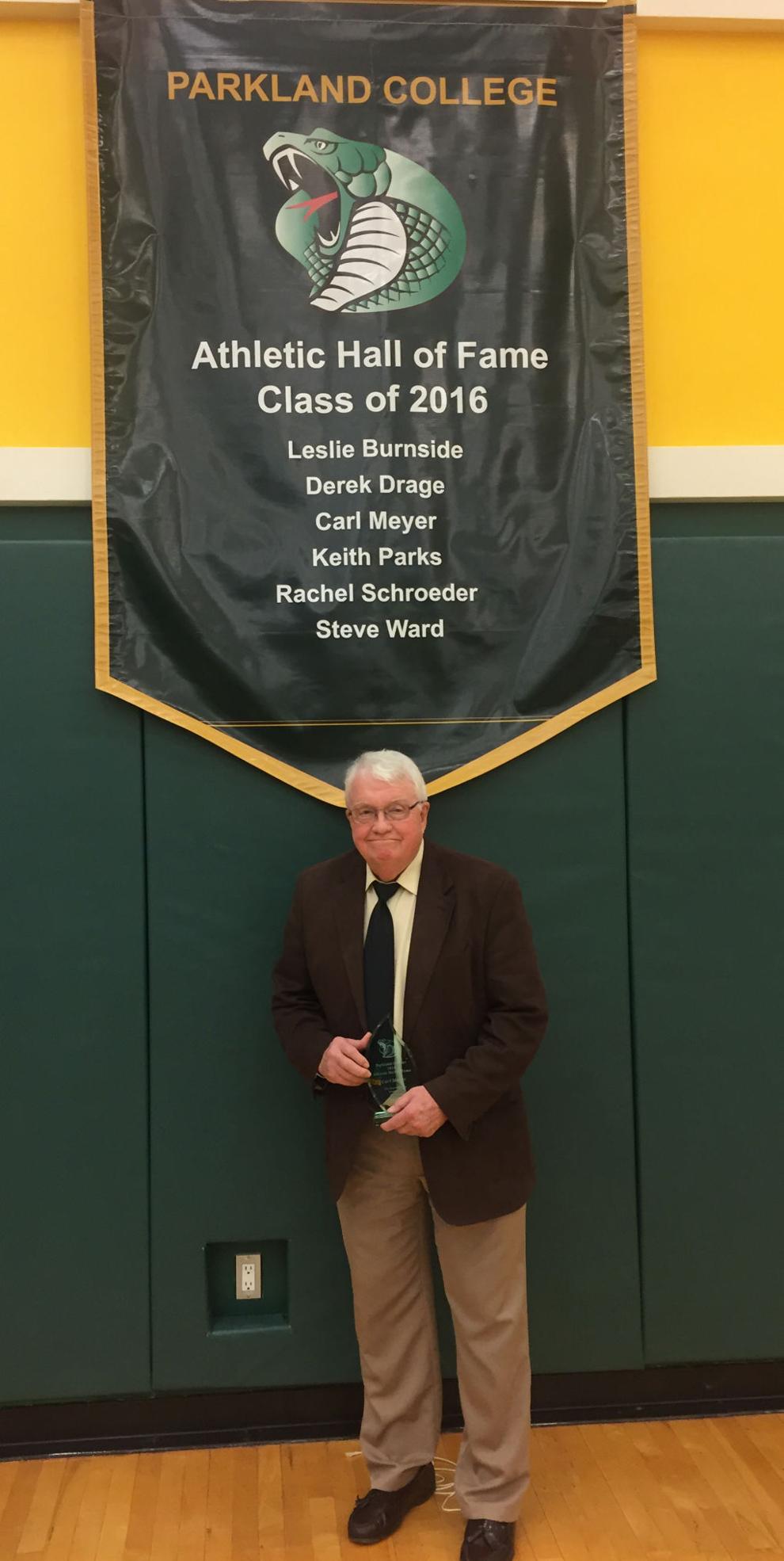 Still celebrating
The pandemic just keeps getting in the way of Meyer family hallmark celebrations, so virtual congratulations have been the norm.
Last week, Eric Meyer wished his father, Carl, a happy 81st birthday on Facebook by saying "Happy 81st birthday to dad today. COVID-19 stopped the birthday celebration for the 80th birthday for both my mom and dad, canceled plans for their 60th anniversary two weeks ago, so a virtual celebration is in order."
Eric, who lives in Champaign, said celebrating isn't so easy these days.
"It's kind of tough going for these older" folks to plan anything, he said. "It's wonderful to have parents who have been married for 60 years."
That makes not being able to celebrate together as a family even more hard to take.
Instead of getting together, the family sent them a dinner from Michael's and a bottle of champagne, and daughter Sheryl Meyer Stanley of Loveland, Ohio, sent them a bouquet of flowers.
Eric's brother Scott lives in Roselle.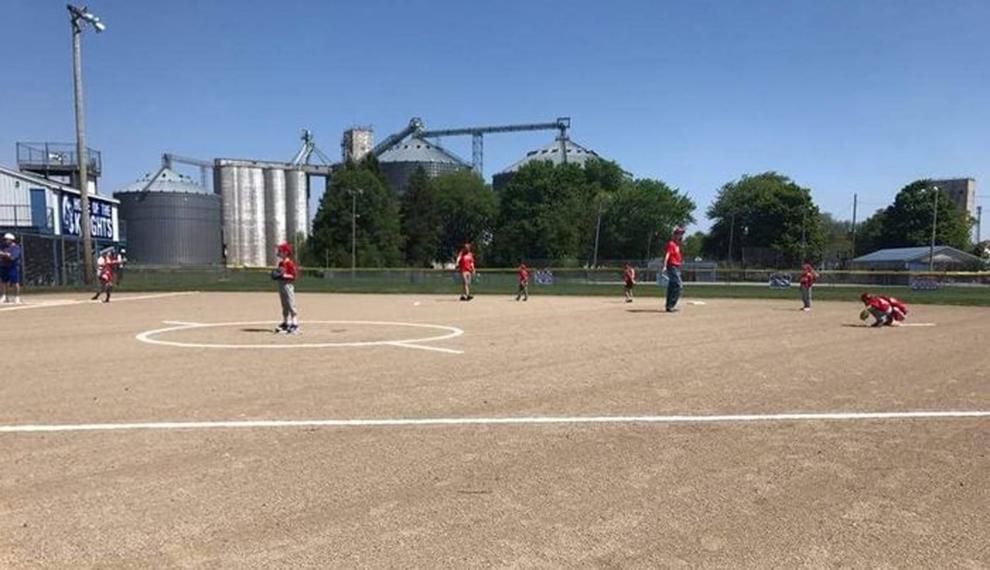 In Farmer City: Play ball
Steve Little, president of the group that organizes youth baseball in the Farmer City area, said about 150 youngsters are signed up to play this year.
"We're looking at about four T-ball teams, and we'll have two 8U (8 and under) boys teams and a 10U and a 12 U team. The girls will have one 8U and a 10U and a combined majors, which is the 12U and 14U."
May 15 has been targeted as opening day.
Farmer City Baseball Corp. includes youngsters from Farmer City, Mansfield and Bellflower.
The team plays league members from Clinton, LeRoy, Gibson City, Paxton, Lexington and Hudson, which is on the north side of Bloomington.
"We're happy to be able to play this year and have a season, enjoying a little of the summer and baseball," Little said.
The league did not play last year due to the pandemic.
The Farmer City-based league, like many others, has struggled with numbers at some age levels as travel league ball has grown in popularity. He said the younger age groups remain "really strong," but the decrease begins in the 10U and 12U teams.
Registration for the league has been expanded to Feb. 21.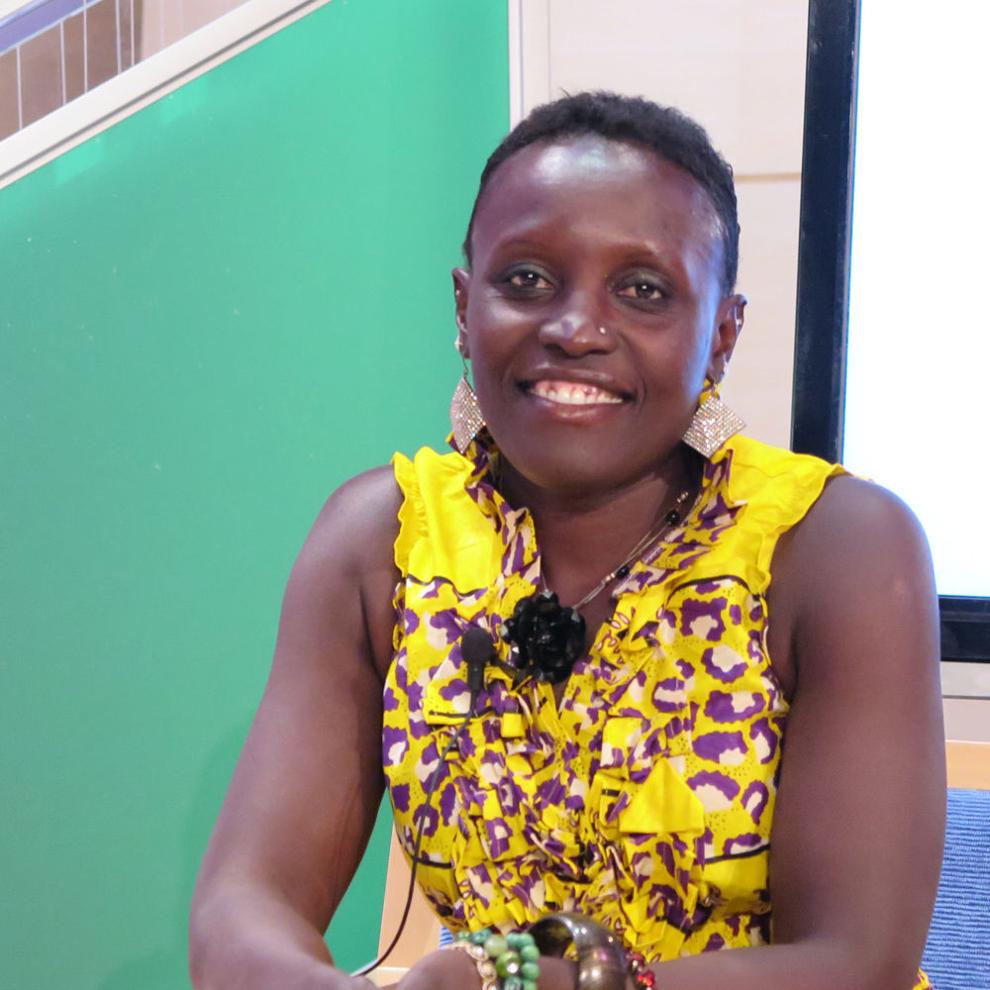 Big-time honorChampaign Rotarians are celebrating one of its members receiving the prestigious AAAS Mani L. Bhaumik Award for Public Engagement for Science.
Esther Ngumbi, an author, researcher, educator, mentor, speaker and heavily involved in the issues of hunger, gender, education, youth activism, agriculture, sustainability and public service, received the award during a virtual ceremony.
Ngumbi is an assistant professor of entomology in the School of Integrative Biology at the University of Illinois.
There's a lot going on with the Rotary club. The group's Monday speaker will be new University of Illinois head football coach Bret Bielema, who will discuss his vision for Fighting Illini football.
The group meets virtually.
Email champaignilrotary@gmail.com if you'd like to attend the meeting, and a Zoom link will be sent to you.
New to the game
Dementro Powell has been named the new director of community development and engagement at the Division of Public Safety with the University of Illinois Police Department.
His task is to promote a mutual understanding and constructive dialogue between police officers and the community.
Powell is an experienced student engagement director and recent interim assistant director of the Bruce D. Nesbitt African American Cultural Center.
He said he envisions a community "where students, staff, police officers and civilians are more engaged in each other's lives with a genuine interest of learning what each other are doing while supporting one another in their endeavors."
Dave Hinton is editor of The News-Gazette's Our County section. He can be reached at dhinton@news-gazette.com or 217-249-2404.