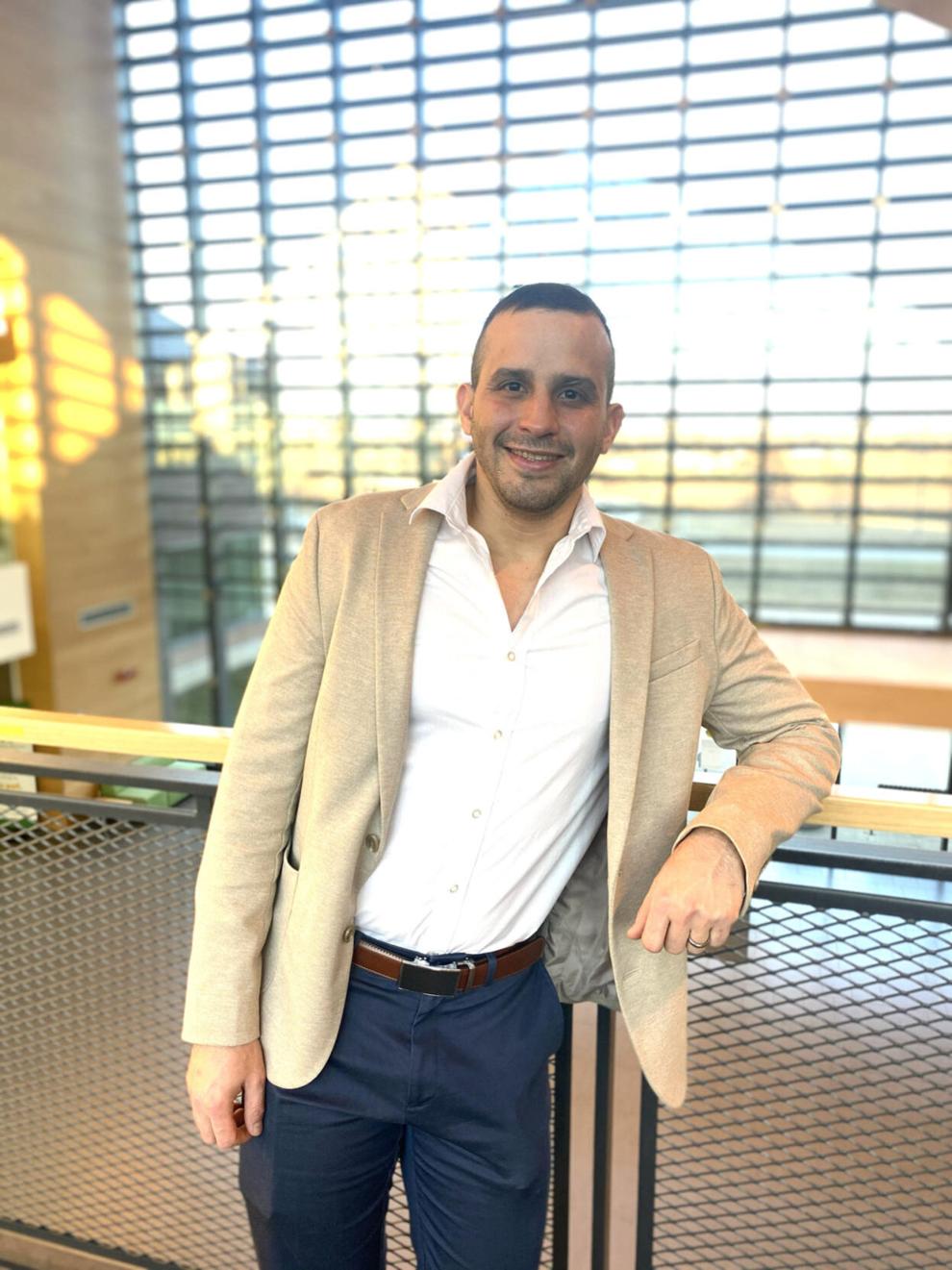 Manny Rodriguez sees the importance of "community" in community college. That's why he believes a group effort is important for students to achieve success.
"My job has different layers," the associate professor of chemistry at Parkland College said.
"The first one is making sure that students understand that science is not scary. It's something that applies to their life. It's trying to make sure they understand they are capable of understanding the application what we're doing in the classroom."
The second layer, he said, is making sure students know they are part of a team, "that we're not there just to teach a subject but to also help them to become professionals."
Rodriguez said connecting with them individually as someone who they can go to in the future with problems and triumphs is important.
For Rodriguez, caring about students is the most rewarding aspect about teaching at Parkland.
"We get to know our students and to engage them, and we become mentors, and we become almost like a family," Rodriguez said. "We build this community."
His peers have taken notice. Rodriguez has been named winner of the 2022 Parkland Teaching Excellence award.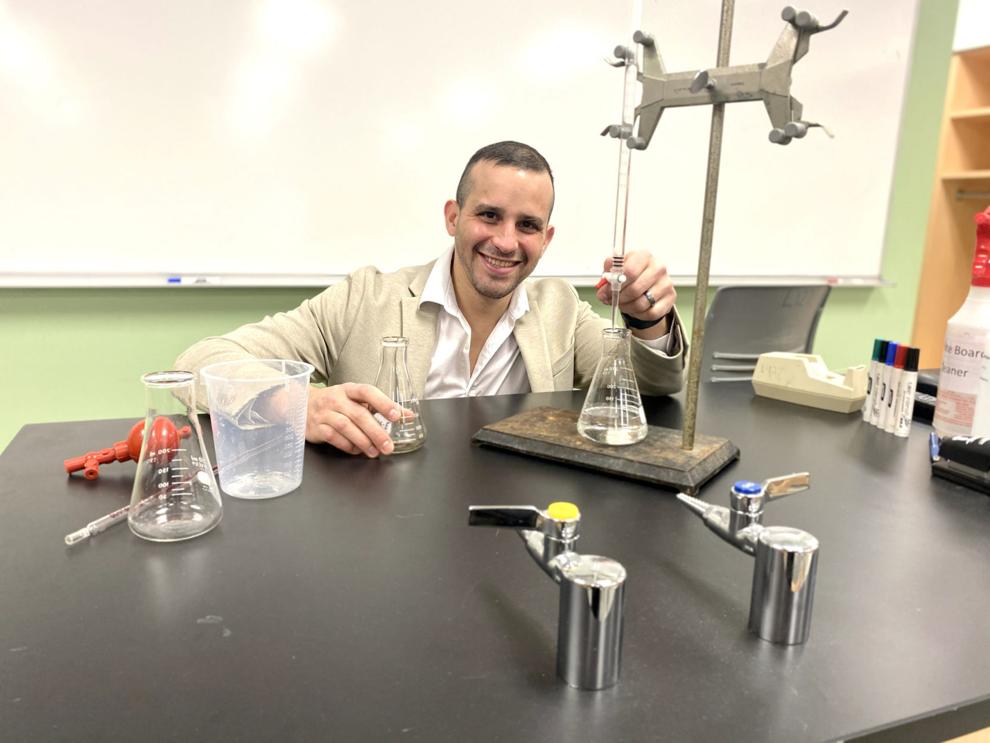 Parkland Natural Sciences Faculty Chair Scott Siechen said Rodriguez is well respected at the college.
"He's a fantastic colleague, giving great service to his students, the department and the college," Siechen said. "(Rodriguez) is currently assistant to the chair and has been for three years."
Siechen said Rodriguez has served on multiple committees for the Natural Sciences Department as well as the college in general.
"He's very engaged, always thoughtful and insightful and always fun to work with. He's always got a pleasant attitude, even when discussing serious topics."
Rodriguez said chemistry can be an overwhelming for students. That's one reason it's especially satisfying to see the light come on for them.
He said while reviewing the previous semester's chemistry class with a student, the student began to cry, saying she felt overwhelmed, that the load "was way too much," Rodriguez said. The student was planning to withdraw from the class.
Rodriguez asked the student to meet with him a few times to review. He slowly saw the student's confidence grow.
"A couple weeks later the student was getting As and Bs on the quizzes," Rodriguez said. "By the end of the semester, the student was acing about everything."
Sometimes student success is more a matter of motivation or maturity.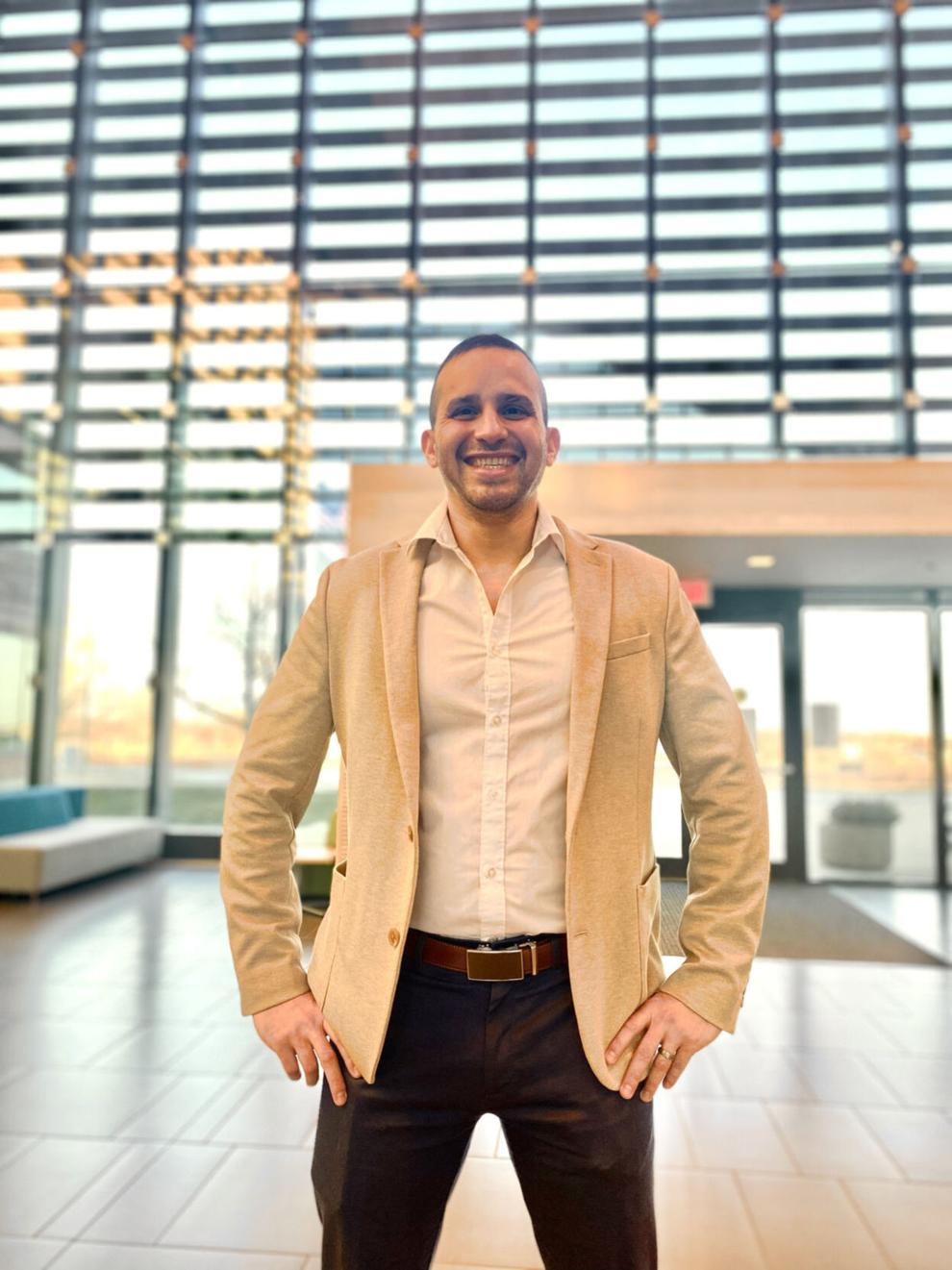 Rodriguez said after one of his students failed a chemistry class, he later returned to take the class again — saying this time he was determined to succeed.
"He ended up with an A with honors," he said. "The first time he didn't have a path he wanted to follow. Then he decided he wanted to do a nursing degree. When he got the motivation, he was great.
"Sometimes it just takes a little bit of help and light encouragement to jump that hurdle," Rodriguez said. "It's easy to feel overwhelmed. Now with COVID there's even more to hurdle. When they reach out, we can help them."
Enhancing the feeling of community at the college is a science commons, a physical space designated for Natural Science course instructional support.
"It's where they basically hang out. They come in and ask questions," Rodriguez said. "The strongest connections are when they ask for help during the Science Commons hours. It's easier to make a connection."
Siechen said the college also has a science club, which provides extra opportunities for students to engage with faculty and staff to help build the community feeling. A faculty mentoring program is also available "to help with course work and their entire world as it relates to education," Siechen said.
The 38-year-old Rodriguez, a native of Puerto Rico, earned a bachelor's degree from the University of Puerto Rico before moving to the U.S. in 2006 for grad school and earning a master's degree in chemistry in 2009 from the University of Illinois.
Rodriguez taught part time at Parkland and then began full time in 2010. He teaches chemistry courses, most of which are transfer courses for engineering students.
Rodriguez is working toward a doctorate at Northern Illinois University in Community College Leadership. He said his plan is to stay in Natural Sciences for five to 10 years with a goal of later switching to student services.
Science isn't Rodriguez' only interest. He has coached volleyball at several area high schools, including St. Joseph-Ogden and Champaign Central, for nine years.
Rodriguez and his partner, Jeremy Dassow, have one son, Liam Dassow.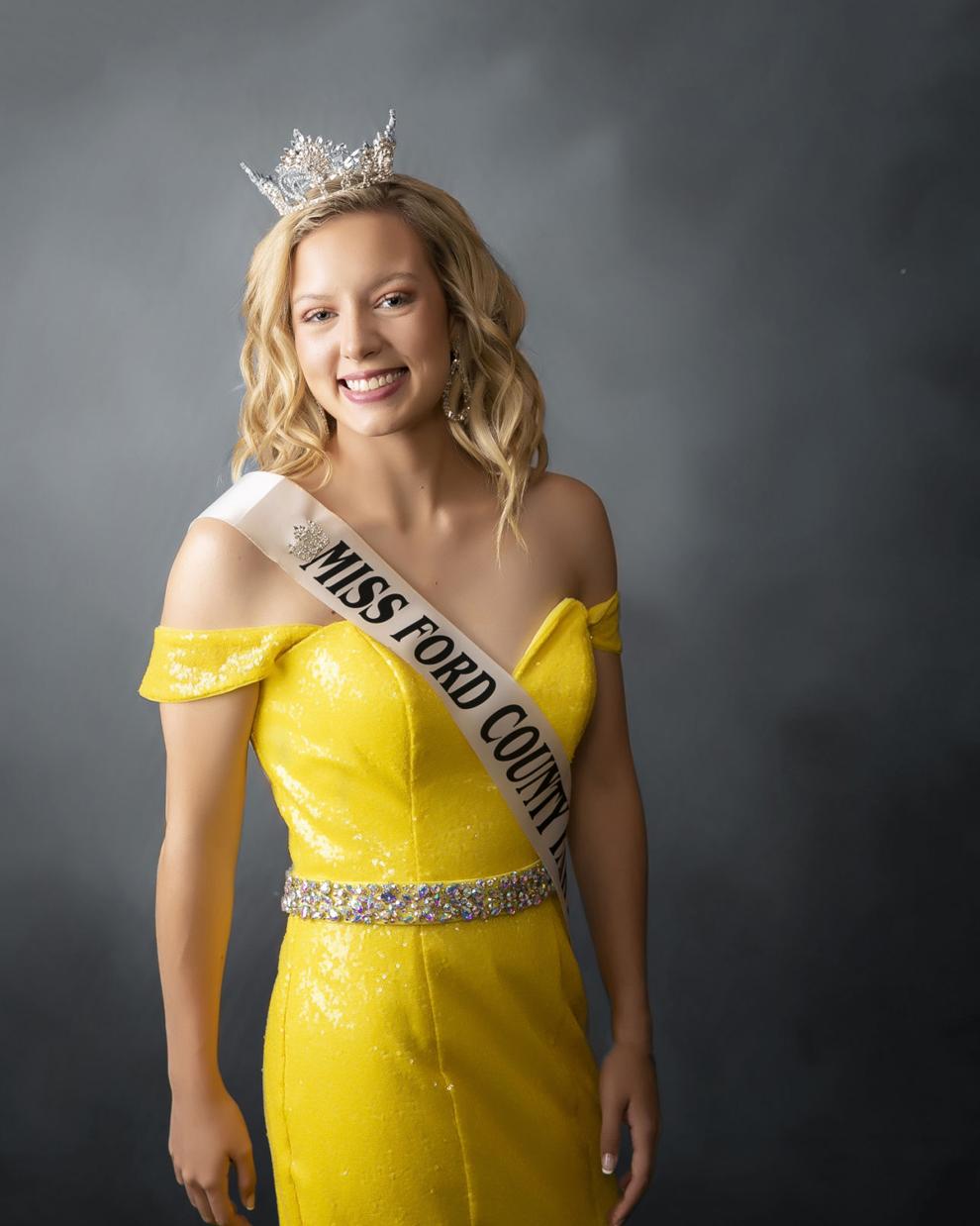 Hastings to compete for state crown
Miss Ford County 2021 Jolee Hastings will compete Jan. 13-16 in the Illinois Association of Agricultural Fairs State Queen Pageant at Crowne Plaza, Springfield.
Hastings will compete with 70 other county fair queens for the title of Miss Illinois County Fair Queen 2022.
The contestants will be judged on personal interview, stage presence, beautify of face and physical condition, and speech and communication skills.
Hastings will compete on stage in the Saturday afternoon preliminaries beginning at 2 p.m. Finals will be held at 4 p.m. Sunday in conjunction with the Illinois Association of Agricultural Fairs annual banquet.
Hastings, 19, is a daughter of Joel and Mary Hastings of Loda. A 2020 graduate of Paxton-Buckley-Loda High School, she attends Parkland College and the University of Illinois, where she is majoring in Agricultural Accounting.
Lee nominated for top music educator award
Heritage High School band/chorus director Justin Lee has been named the Illinois High School Association nominee for the National Federation of State High School Associations Outstanding Music Educator Award.
Only one educator is nominated from each state.
Criteria for evaluation include organization and continuance of an activity program, significant and ongoing contributions to the field, years of both curricular and co-curricular service and contributions to the profession both in and out of the state.
Located in Broadlands, Heritage High is the smallest school in Champaign County. It was named the Class D IHSA Music Sweepstakes State Champions.
Lee is the only music instructor in the school district. He is in his 16th year teaching.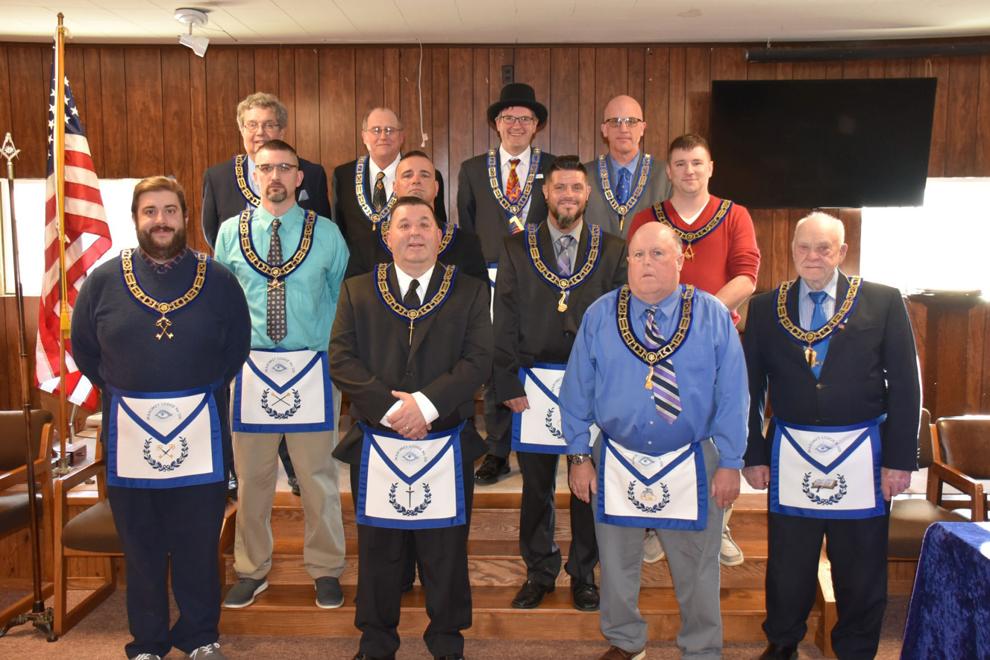 Mahomet Masons install officers
Twelve members were installed last month during the 166th officer installation of Mahomet Lodge 220.
Worshipful Master Vance Martin said he and the junior and senior wardens will stay in office for two years. The other officers will serve for one year. Martin is the 98th person to hold his office in the Mahomet lodge.
Installed into office were Caleb Wright, treasurer; Gary Reid, tyler; Todd Buhrmester, senior steward; Don Jones, chaplain; Rich Crawford, marshall; Charles Gibson, senior deacon; Dustin Scaff, junior steward; Seth Schutte, junior deacon; Steve Rinkel, secretary; Keith Sigwerth, senior warden; Martin; and Joe Turngren, junior warden.
The lodge has welcomed three new members since last summer.
Regional Office of Education recognized
The Champaign-Ford Regional Office of Education has been recognized with an award for excellence in education.
Cognia, a global school improvement organization, announced the award recognition.
Regional School Superintendent Gary Lewis said the award is a result of a group effort to serve members schools, students, teachers and parents.
"By having three statewide programs out of our office and all the work we do within ROE 9, it says to our team that your work is appreciated and recognized," Lewis said.
He said Champaign-Ford was the first regional office of education to receive accreditation from Cognia in 2016, "and the renewal process allowed us to look back at the work over the past five years and make plans to move forward."
The three state of Illinois offices housed in the regional office building are the Learning Technology Center, Facilitating Coordination in Agricultural Education and Illinois Elevating Special Educators Network.
The schools of distinction earn the recognition based on the results of Cognia's accreditation engagement review process.
Four Danville officers to be promoted
Danville Mayor Rickey Williams Jr. will conduct a police department promotion ceremony Wednesday morning.
The ceremony will be for probationary police officers Jared Evans, Connor Lomax, Day'Len Davis-Williams and Ayden Lamar.
The ceremony will take place in the city council chambers in the lower level of the Robert E. Jones Municipal Building, 17 W Main St.
Due to the current virus the city is still maintaining social distances.
There are usually many people who attend the ceremonies, but these conditions, so those present are asked to wear their masks. The number of family and relatives attending should be kept to 10 people.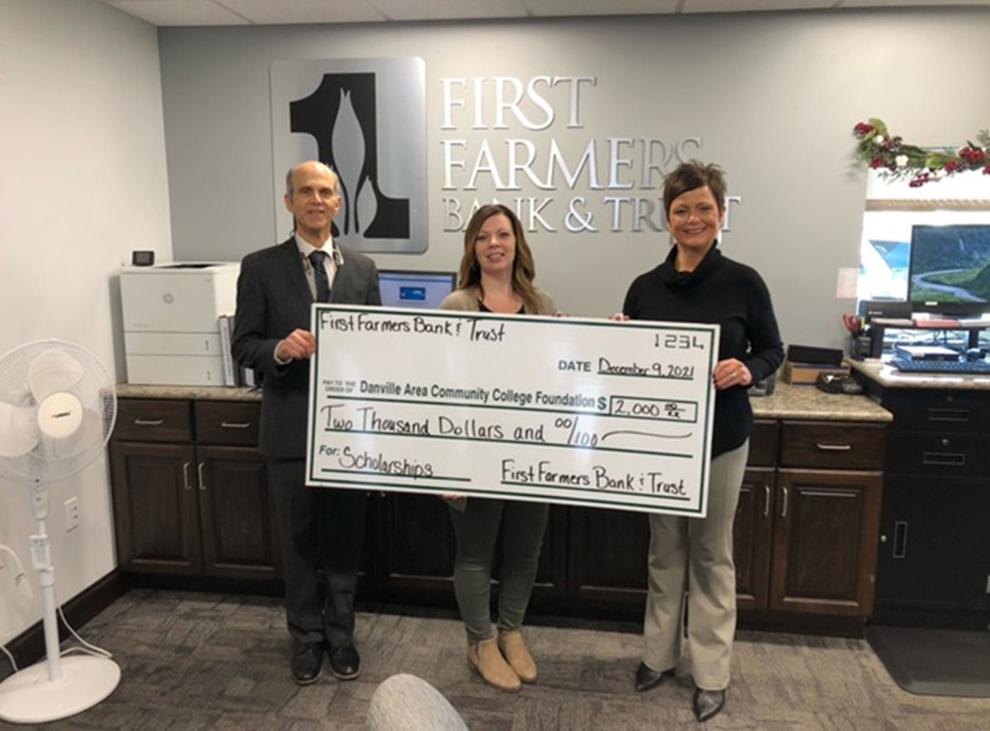 Bank, trust donates to DACC
First Farmers Bank & Trust has built an endowed scholarship fund to support students at Danville Area Community College.
A $2,000 contribution was presented to the college.
On hand were branch manager Brandi Totheroh, DACC President Stephen Nacco and DACC Foundation Executive Directot Tonya Hill.
Area residents named to college academic lists
Named to the Dean's List at DePauw University: Ashley Long of Monticello and Jake Reed of Tuscola.
DePauw, a residential, private liberal arts university, is located in Greencastle, Ind.
Named to the Dean's List at Ohio Wesleyan University: Anna Fender of Sullivan
To earn dean's list recognition, Ohio Wesleyan students must achieve a grade point average of 3.5 or higher on a 4.0 scale.
Founded in 1842, Ohio Wesleyan is a private university located in Delaware, Ohio.
Named to the Dean's List at Southern Illinois University-Carbondale (more names will be included in future columns):
Valeree Johnson and Austin Potter, Paxton; Avian Wilkins, Chris Cross and Alyssa Pankau, Urbana; Zoe Campbell, Kacy Clarkston and Ashton Sawyer Sr., Catlin; Aaliyan Ballard, Emily Dowell, Sapphire Durham and Timothy Winters, Cerro Gordo; Renasia Tillmon, Parth Abani, Okeksander Jockusch, Kendall Johnson, Vishal Patel, Emmanuel Sanchez and Eivory Shellman, Champaign.
Also, Morgan Klover, Cisco; Michael Foehrer II, Grace Hance, Sajeev Sivanesan, Gabe Star and Morgan Brown, Danville; Logan McBee, Tilton; Macy Baird and Abby Bolen, Farmer City; Angelia Cullotta and Bryson Pacunas, Fisher.
Named to the Presidents List at Bob Jones University: David Pittman, senior mathematics major from Champaign; and Adam VanRaden is a junior health sciences major from Urbana.
Bob Jones University is located in Greenville, S.C.