Name Dropping | Three area residents graduate from West Point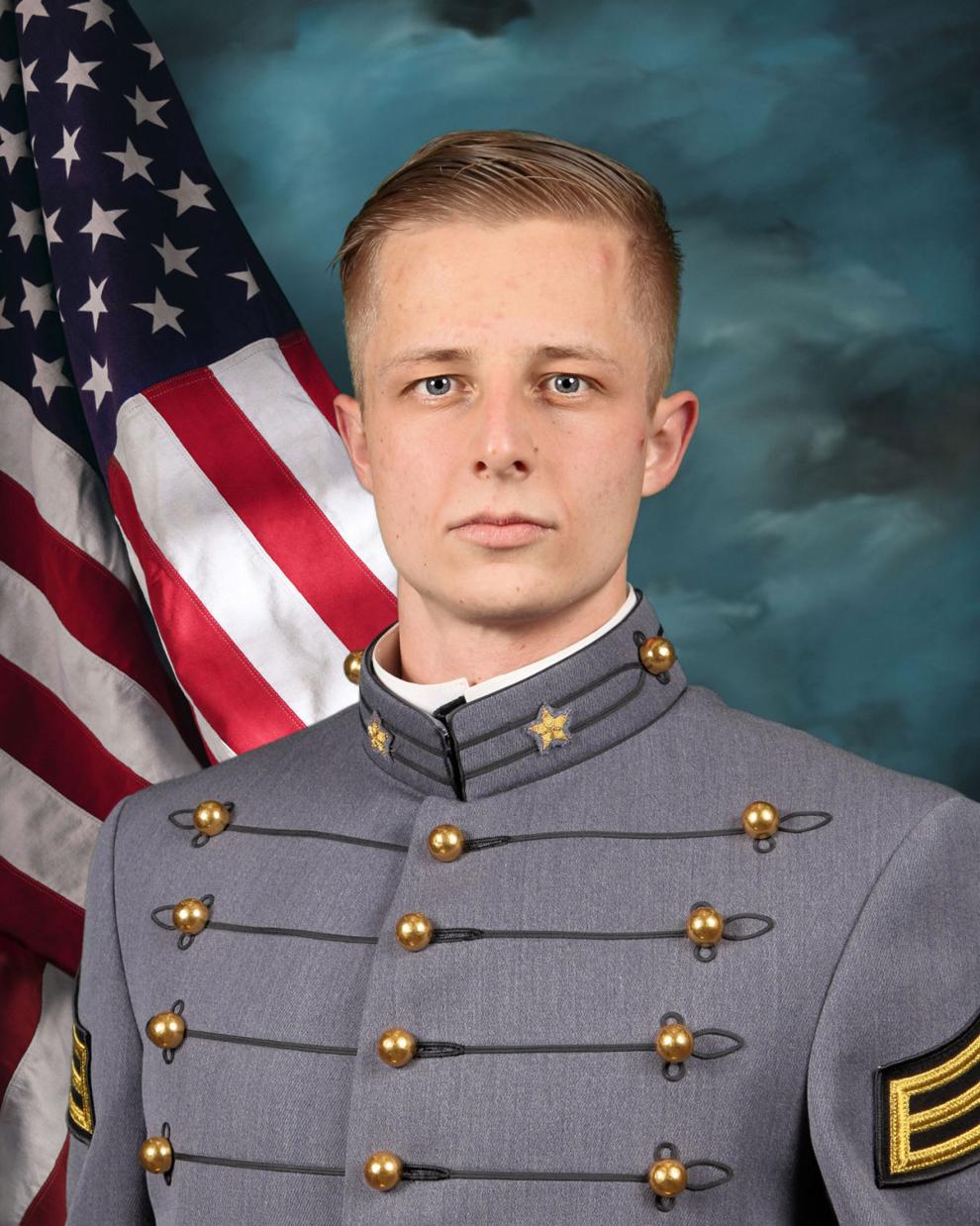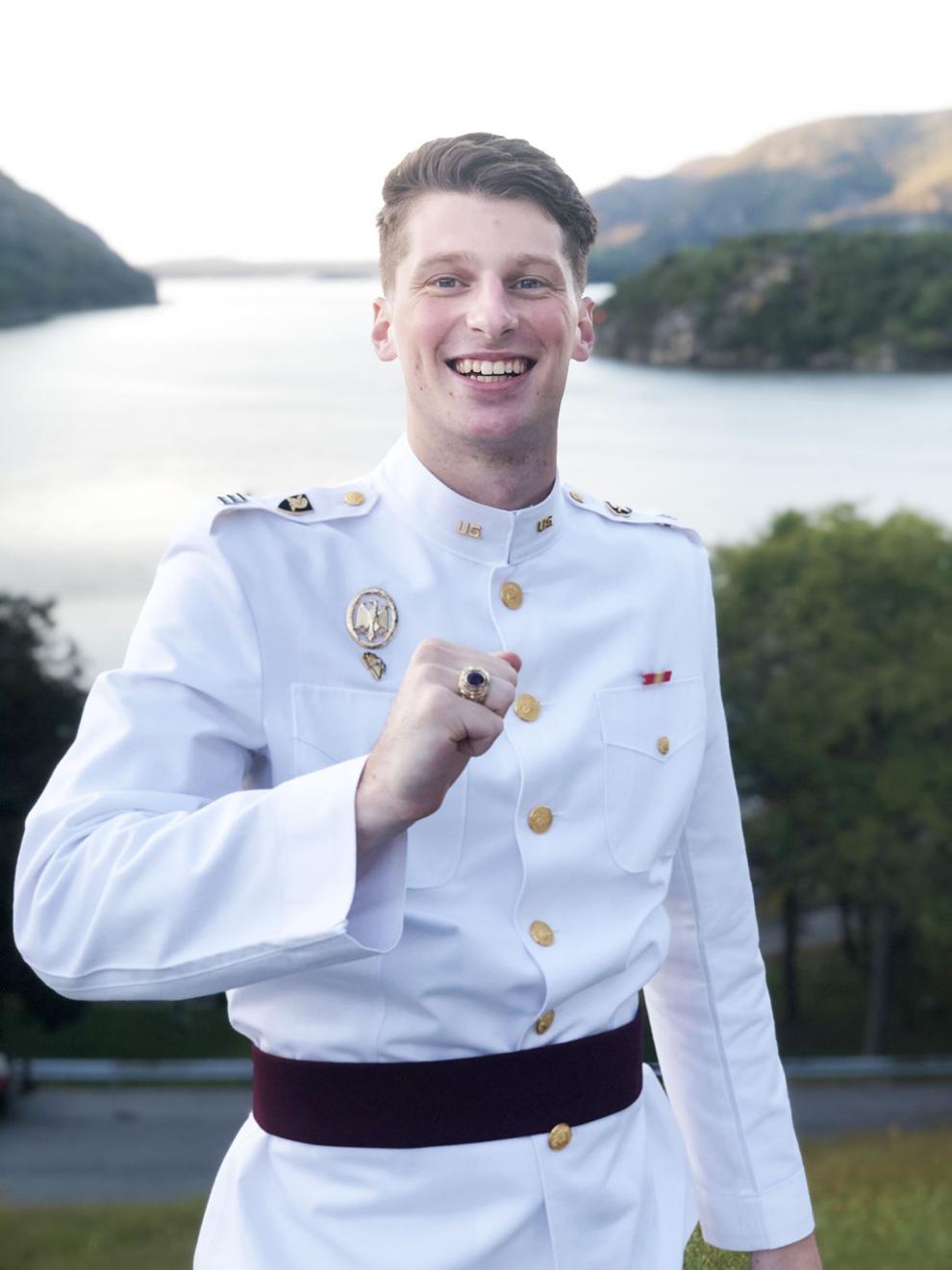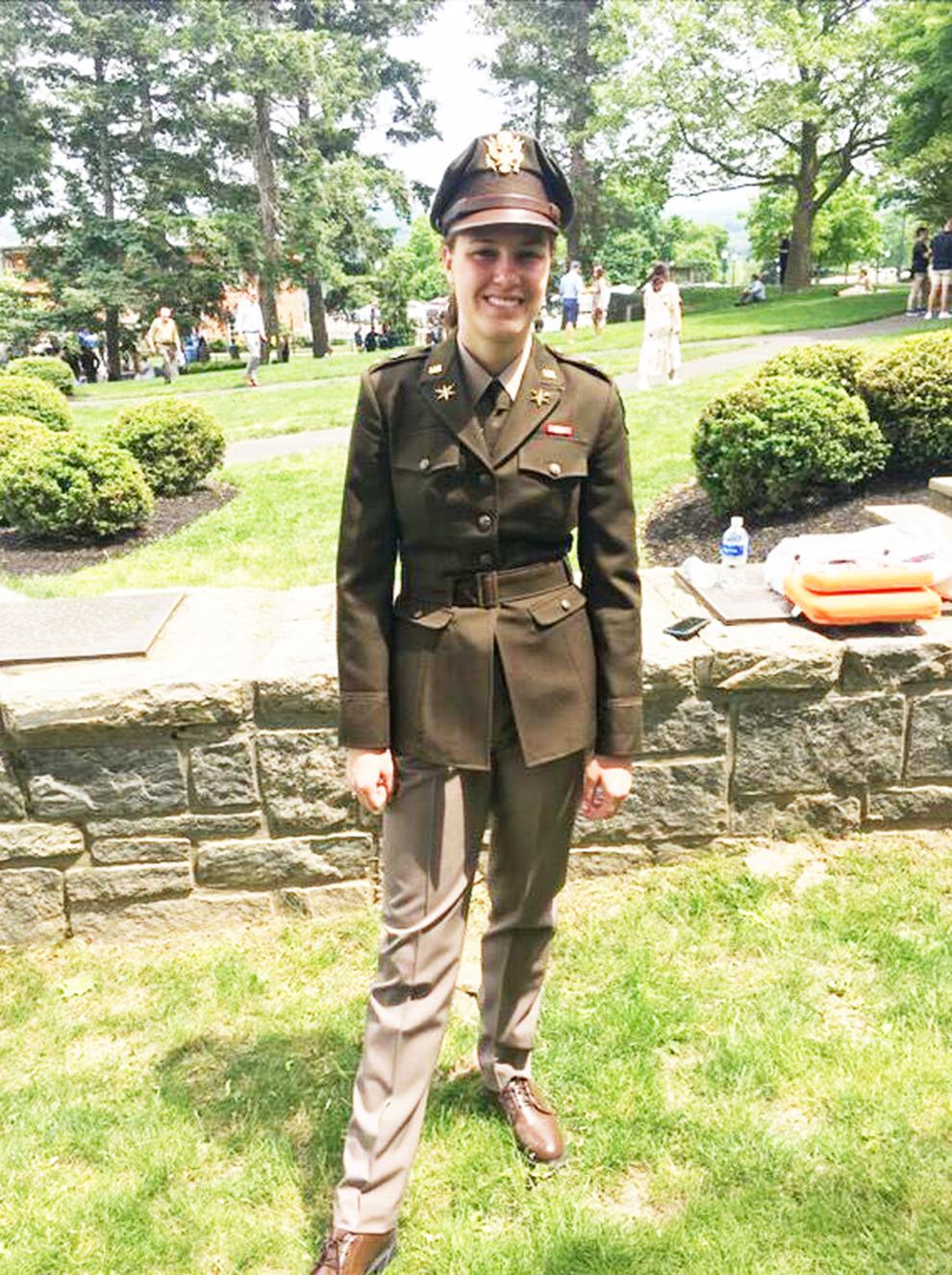 Timothy Rudolph hopes to serve in military intelligence, while Nick Finke's goal is to be a field artillery officer. Kendyl McFarland wants to become an electronic warfare officer.
The trio — Finke from Champaign and Rudolph and McFarland, both from Monticello — were among nearly 1,000 May 22 graduates of the U.S. Military Academy at West Point.
Rudolph has already traveled more than many Americans while at West Point, having journeyed to Mubai to learn about the 2008 terror attacks and visiting Normandy to study Operation Overlord as well as participating in a foreign academy exchange program with the Norwegian Army in Oslo.
Later he'll be heading to Hawaii.
"I will attend the infantry basic officer leader course and a couple of follow-on schools this coming year before reporting to Schofield Barracks, Hawaii, for my first duty assignment with the 25th Infantry Division," Rudolph said.
He said he is excited to serve as an infantry officer, and after his first duty assignment to move to military intelligence.
Eventually, he would like to earn a Ph.D. in history and possibly return to West Point to teach that subject.
Finke said he "branched" field artillery.
"This means that I will go to Fort Sill, Okla., for a basic officer leaders course and learn about how to be a field artillery officer," he said.
Afterward, Finke will move to Tacoma, Wash., to Joint Base Lewis-McChord as his first duty station.
Added McFarland: "We were all assigned a branch within the Army to go into last December. I got into the cyber branch."
She will report to Fort Gordon, Ga., in July to complete training.
Both men said entering West Point was a challenge but one they're glad they took.
Finke, a 2016 Champaign Central grad, played basketball for four years at West Point. He said when he went into the U.S. Military Academy Preparatory School five years ago, "I honestly had no expectations about what West Point was going to be like."
"I knew it was going to be academically challenging, which I found out was correct, but in terms of military, I did not know what I was in for."
Finke said it was "a shock" initially "as I had to learn almost everything about the Army in the three-week basic training that led into USMAPS. That period was the hardest adjustment for me."
Rudolph said his class was twice as large as the enrollment of Monticello High School, where he graduated in 2017.
"West Point is also much more diverse than my high school was as the academy is home to cadets from all 50 states and a good number of international students.
Rudolph said his expectations about West Point's historical legacy were met.
Finke said he is "beyond thrilled" to be an officer in the United States Army" and is looking forward to being able to use those skills.
"West Point taught me about leadership and creating a positive command climate for my peers and subordinates," he said.
McFarland said she thought she knew what leadership involved before entering West Point.
"However, through new experiences with many new people, it made me realize how many forms excellence and leadership can take."
Rudolph graduated 59th out of 996 cadets and won the Bainbridge-Reynolds-Hayden Family Memorial Award — presented to the top history student — and the Thompson Family Memorial Award — presented to the cadet with the most consistently distinguished writing.
Rudolph said he never doubted his decision to attend West Point.
Finke agreed: "If I could do it all over again, I would 100 percent choose to go to West Point. I don't believe any other school could've given me such a rewarding experience as West Point did."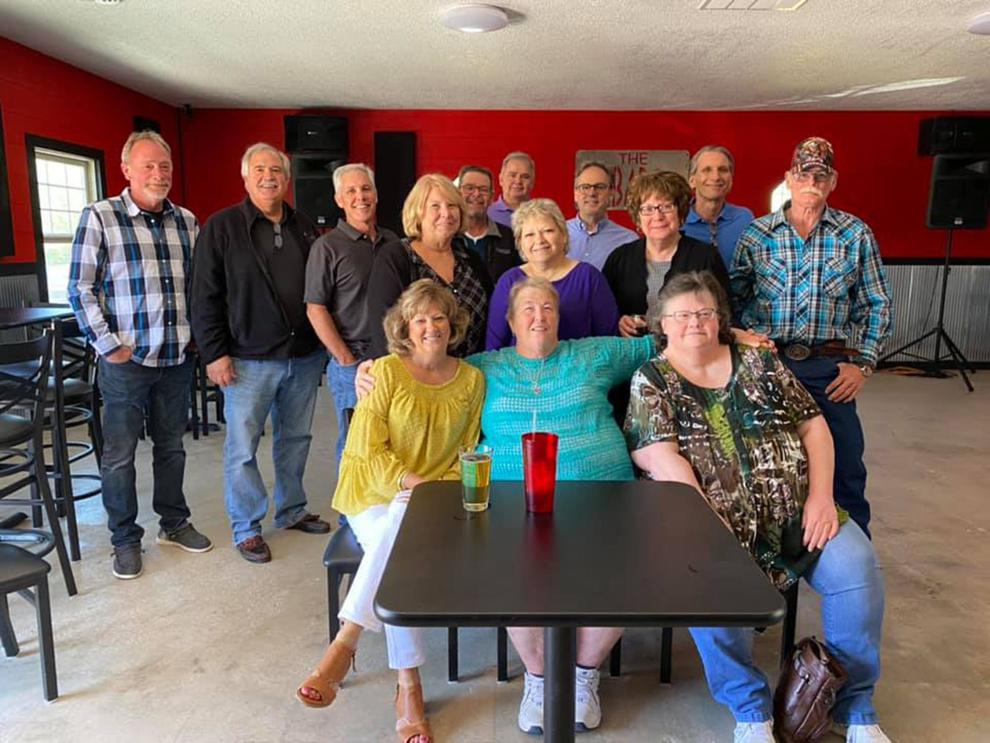 Villa Grove class marks 45-year reunion
The Embarras Bar was where members of the Villa Grove High School class of 1976 gathered for their 45-year class reunion recently.
Class member Keith Cler said a few members of the class of 1975 were also on hand at the place that used to be called "The Four Way Stop" back when Cler and classmates were in school.
Fourteen class of '76 members were on hand out of a class of about 100 — about half the number who would normally show up, said Cler, who is guessing the pandemic probably kept the number down.
"The class of 1975 met with us because they didn't meet last year because of COVID," Cler said. "We had one of the largest classes come out of Villa Grove High School."
Cler, who lives in Urbana but worked for years in Villa Grove, called the two-hour get-together "very pleasant."
"These are all great people," he said. "Some of them still live in the Villa Grove area."
High school Principal Danny Powell, whom Cler called "a real special individual," also showed up.
Also on hand were Dema Hatchel Carr, Patti Todd, Beverly Harris, Todd Shunk, Brian, Paula and Maurine Flenniken, Dee Ann Miller Hoffman, Mike Akers, Duane Piercy, Jerry Ishcomer, John Helm and Tim Keith.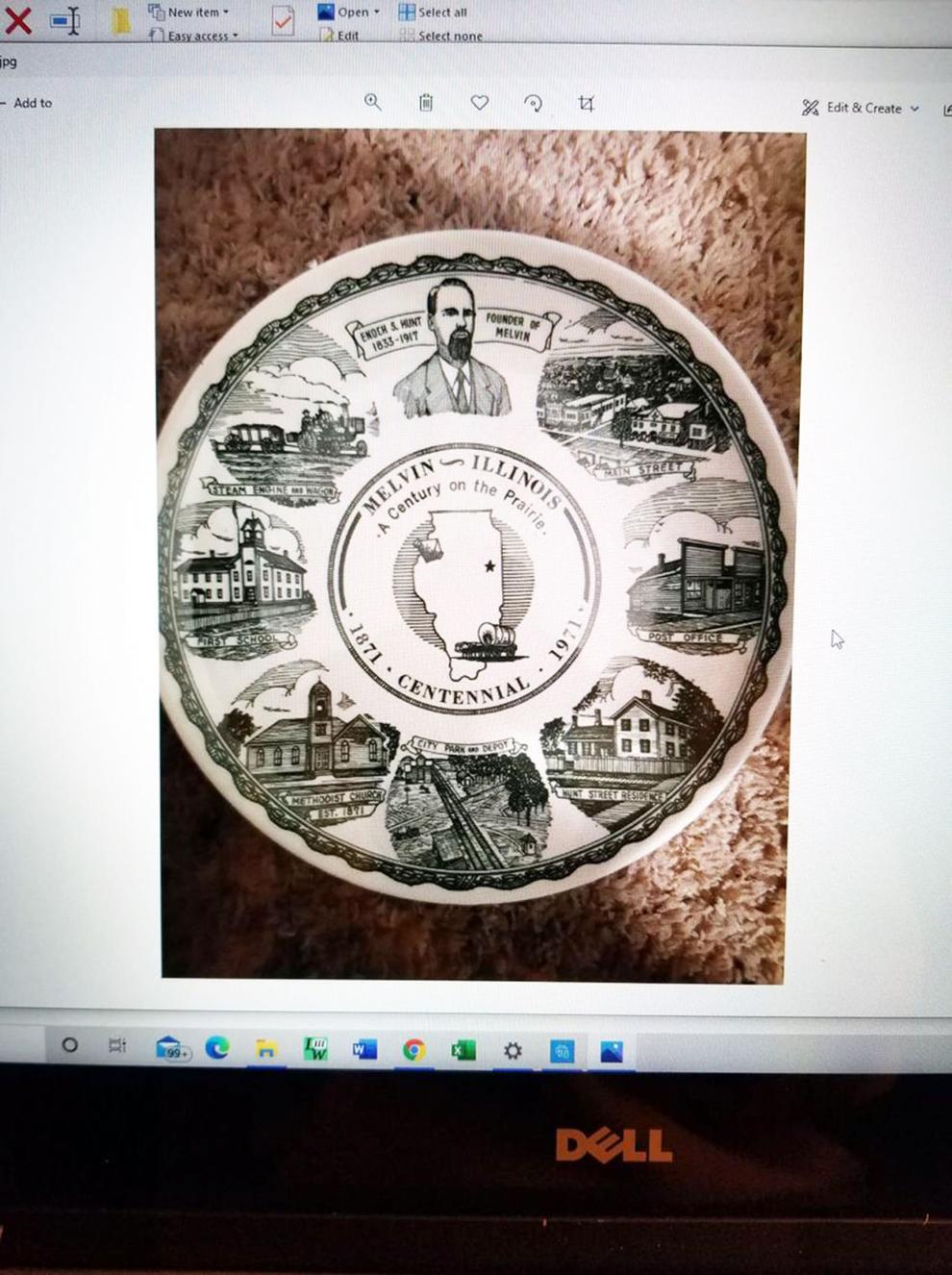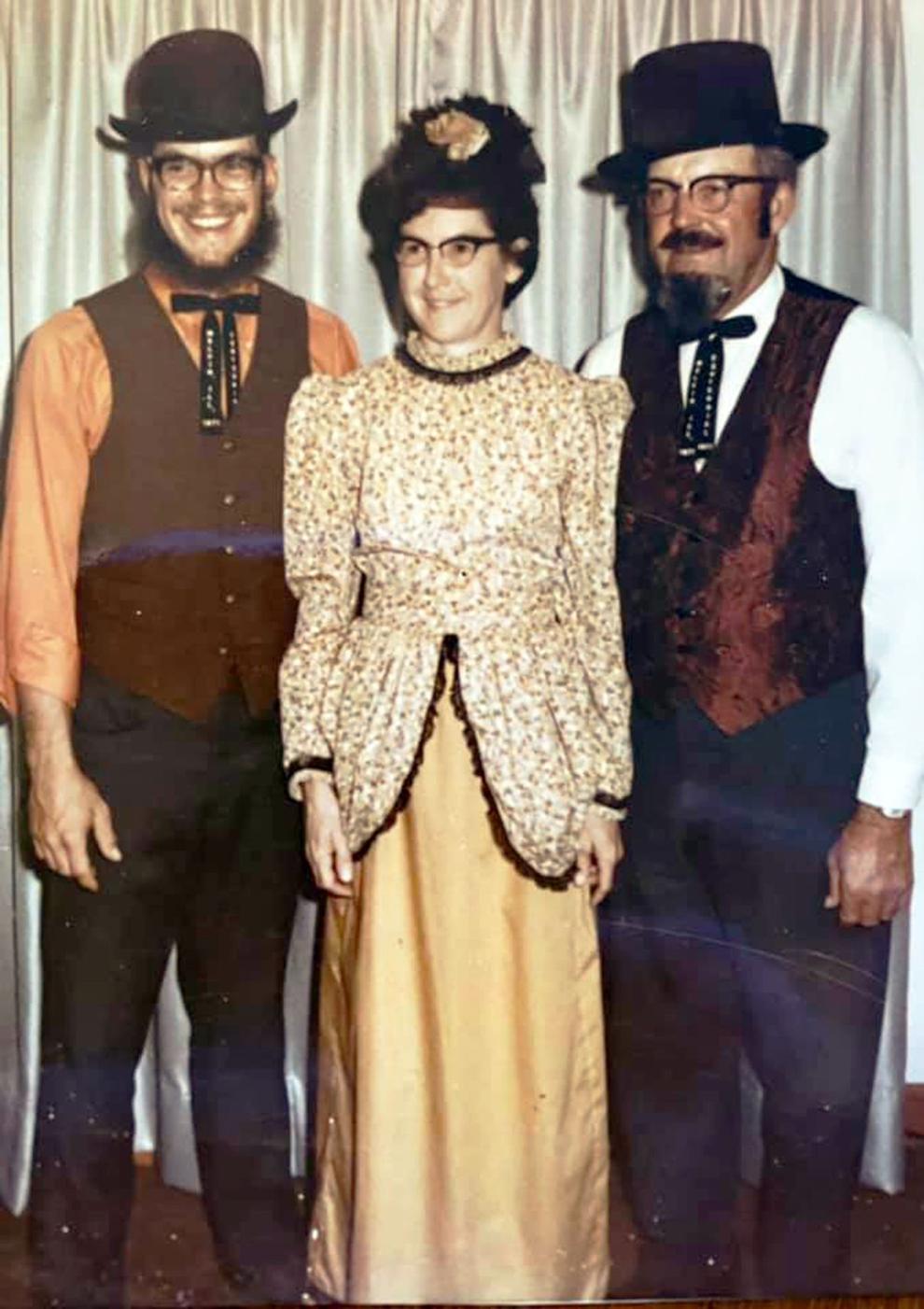 Melvin time capsule to be opened next weekend
Members of the Melvin 1971 time capsule reveal committee will gather the morning of June 12 near the town library to unearth 50 years worth of history.
But this isn't just any time capsule. Buried 3 feet deep, the capsule is at least 3 feet long, buried in a vault that was donated by the Onarga Burial Co.
"It's bigger than we anticipated," committee Chairman Steve Arnold said.
People will be able to view the items contained in the time capsule July 3 at the Ford County Fair in Melvin.
"We are (opening it) ahead of time in case we need to dry up any items or hit an unexpected snag in the dig," Arnold said.
The public can also view the items before the fairgrounds viewing.
"We're very transparent on our Facebook page," Arnold said. "We will post pictures of what is in the capsule ahead of time."
This will mark the second time capsule removal in Melvin. One buried in 1871 was opened during the 1971 centennial. There must have been several towns founded in Ford County around 1871. Gibson City had a time capsule reveal about a month ago.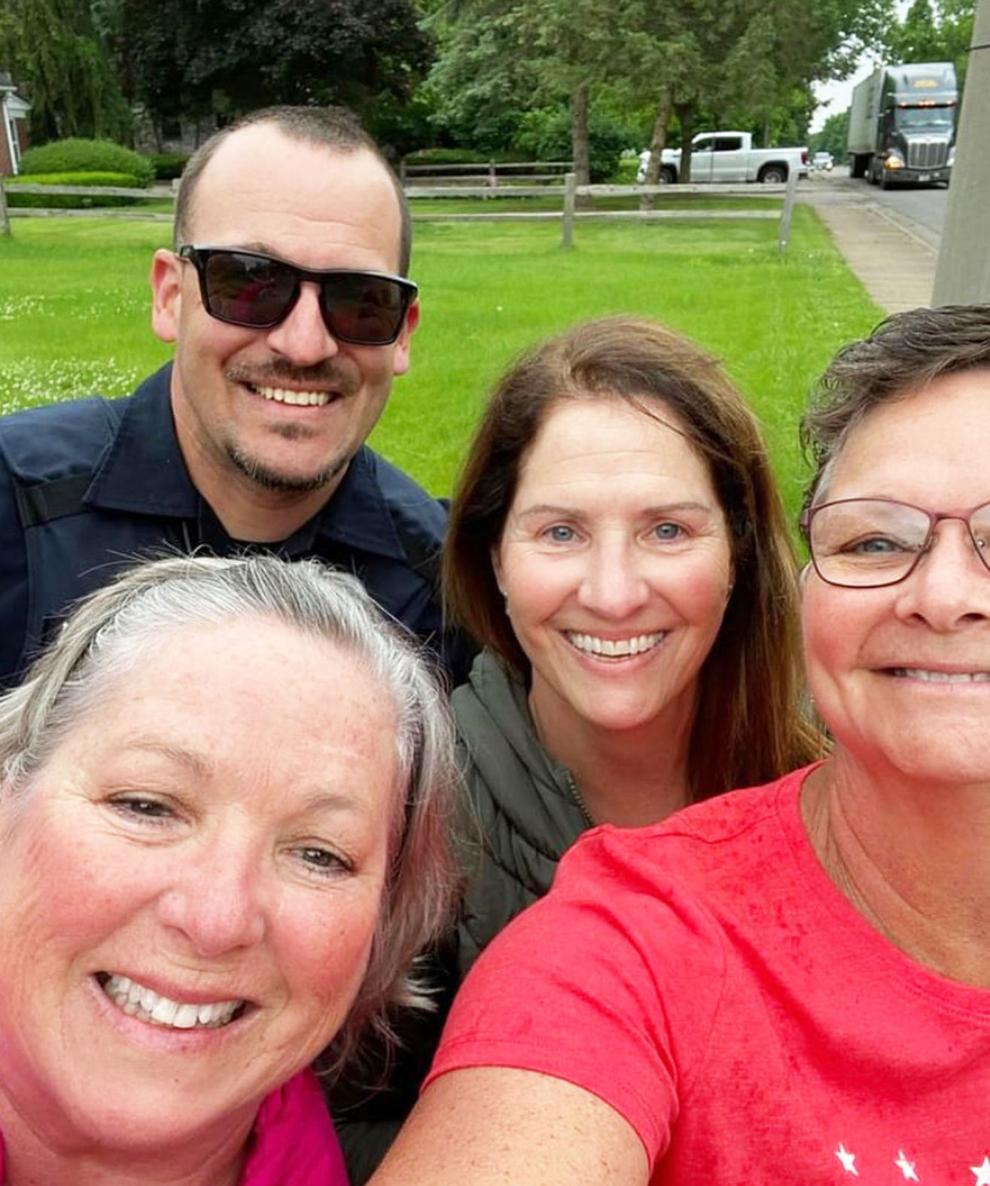 Officers lend helping hand in Danville
Danville Rotarians are more than flag-wavers. They're also flag-planters.
The Rotarians and some helpers, who had to remove several miles worth of flags in town following Memorial Day, got some unexpected assistance. Two Danville police officers and a trainee stopped by to help.
"It's a lot of flags," Rotary board member Terri Cummings said. "Somebody told me it's 5,000 flags."
It took a couple of hours to remove all of the mini versions of Old Glory. The memorial way route extends along North Vermilion Street from downtown to the farthest north point. Some volunteers started at the south end, and some at the north end — and they met in the middle.
While they were working, officers Joshua Edington and Jason Dunavan and his trainee, Tyler Johnson, exited their vehicles to help.
The flag project is something the Danville Rotary does every year — even last year during the pandemic. Each flag has a sponsor. The group raised in excess of $7,000. Proceeds go toward a high school scholarship, the Danville VA Hospital and the Danville War Memorial.
Parkland College's Gruner wins national award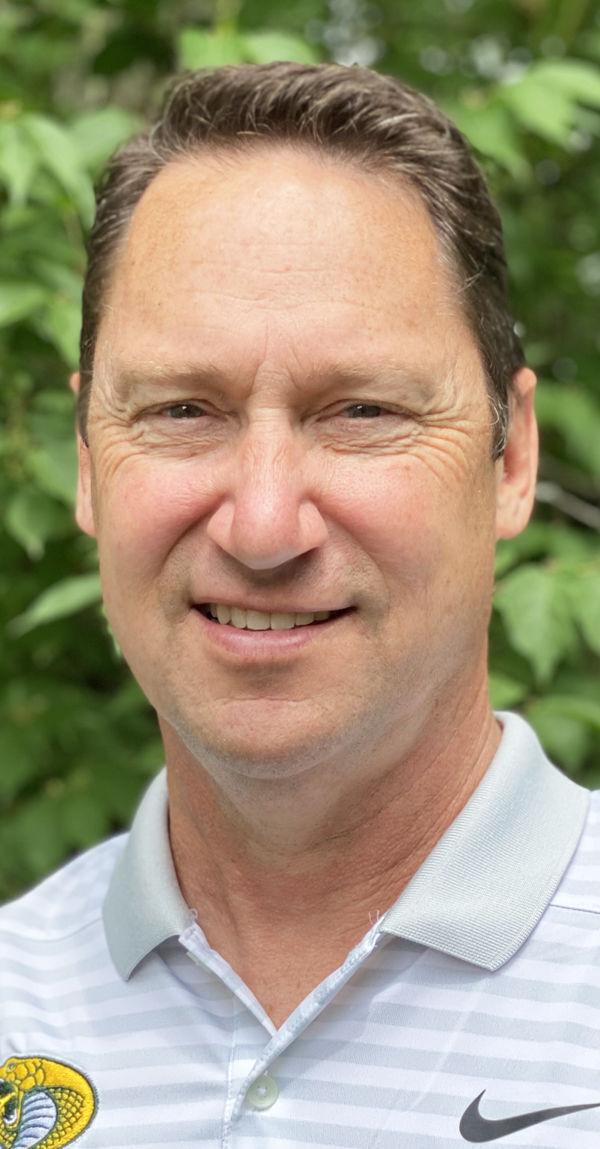 Joey Gruner, Parkland College sports information director, has been recognized as a 2021 National Champion Sports Information Director in NJCAA Division II Men's Golf by College Sports Information Directors of America.
Gruner was awarded for his work following the Cobras golf team throughout its championship-winning 2021 season.
The athletics department coordinated 146 media releases over 130 days, covering about 225 separate events due to combined success of all Cobras teams this spring. Four teams qualified for national championship tournaments.
Gruner said he considers it a privilege to report on and promote Parkland's athletic programs.
"This institution has an incredible staff to work alongside, and the student athletes and coaches have had an awesome spring. It was thrilling for me personally to attend the final round of the men's golf championship and report on the accomplishment of winning a national title. I really enjoy my role in such a successful department and institution."
Young writes second book
Champaign-Urbana native Charles Young has written a book, inspired "to explain how our natural God or a supernatural phenomenon ... exists in our lives, whether we know it or not."
It is titled, "The Human Body Is Natural Knowledge from Birth ... And Its Complexity of Science, Evolution & Divinity Inside of It."
Young said the focus is on the natural, yet complicated, role God's involvement plays in the human life. He said that involvement "tries to unite us as one human family instead of to separate us."
"I wrote this book to tell people that human love unites people and not religious titles or denominations and/or their traditional rituals and practices that actually separate people from the human race, strongly similar to politics," Young said.
He said that is why he says, "Love is my religion."
Young said the pandemic did not play a role in writing the book, but it helped him to finish it. After starting it in 2017, he procrastinated finishing it.
Then, with lots of free time on his hands, he completed the writing.
This marks Young's second book, his first being an autobiography that he said was strongly encouraged by a UI professor.