As the sprawling Rantoul Family Sports Complex nears completion, village officials have fielded calls from the public wanting to tour the facility.
Some have been doing it on their own. But with heavy equipment in motion at the complex, that is being frowned upon.
So to quench the public thirst for a look at the complex, the village will host bus tours Feb. 21.
"We will run two tours — one at 2 p.m. and one at 3 p.m.," Director of Operations Ryan Reid said. "If we need to add more, we will."
Reservations are required by calling 217-893-5731. Half a dozen have already been booked.
Social-distancing will be observed, meaning the bus, which holds about 15 people, will have six or seven on board. People are asked to wear  masks.
The tours will start in the southeast corner of the nearby Walmart parking lot. (Look for the white village van.) Reid estimates the tours will last about 30 minutes.
"We've had a lot of visitors, but it's a closed site," Reid said. "There's a lot of equipment out there. We've had a plenty of people on social media and people calling in saying they'd like to learn more about it and see the complex."
When the weather permits, maybe in a couple of months, an open house will be held.
"The open house is tentative," Reid said. "It depends on the weather and COVID."
The first event there is scheduled April 9-11 when Rantoul Rec Department hosts its annual baseball tournament. If the complex is not finished, the tournament will be held at Wabash Park.
Game Day USA will hold baseball and softball tournaments at the sports complex April 17-18.
"Right now we have (the sports complex booked from) that April 17th date all the way through the second week of October," Reid said. "We have baseball, softball, soccer, football, all different tournaments."
Reid estimated construction is 90 percent complete, with all fields nearly finished.
"They just have to have the turf laid down. We need about 10 working days over 40 degrees to do that. The parking lot will be finished shortly after, maybe in May," he said.
Work on the buildings, lighting and infrastructure will likely be done before April.
The recent bitter weather has delayed some of the work.
"In the last week, it's been a little too cold," Reid said, "so it's halted everything except the buildings. Once the temperatures rise up, they'll resume all the outdoor work."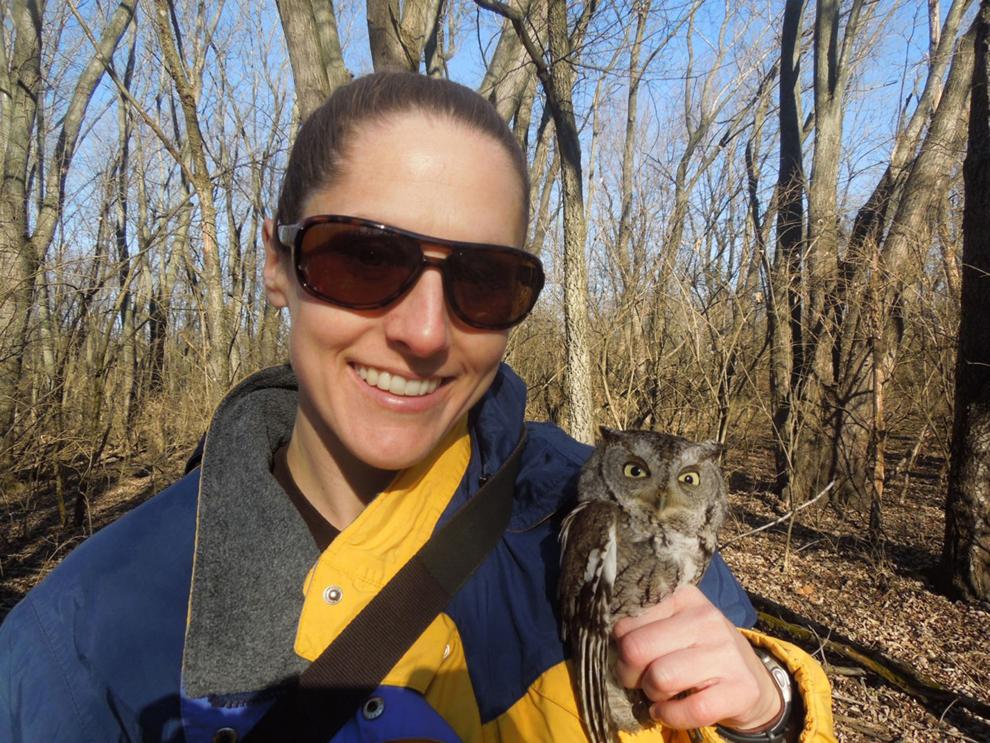 Owl presentation set
Owls, one of nature's most mysterious creatures — or eerie to some — will be the topic of a virtual presentation sponsored by the Champaign Forest Preserve District at 7 p.m. Wednesday.
"They're not as scary as you think unless you try to do something to their nest," said Tara Beveroth, an avian ecologist and monitoring coordinator with the Illinois National History Survey.
The "Owls of Illinois" program is recommended for ages 15 and older. Register at ccfpd.org to receive Zoom meeting information.
To some, owls are symbols of witchcraft or portend ominous events.
Beveroth said she will start the talk with a history of owls — "usually something about historical mythological things, (how) people have looked at owls in the past ... the superstitions and things like that, that owls are capable of."
Owls are unique birds.
Beveroth will talk about when they hunt, their diet, the life history of owls in Illinois and where they're found.
Not all owls can live without fear. Some, primarily the smaller ones, can be the victim of predators, even other owls.
"People think they're top of the food chain," she said, "depending on the owl species."
The largest owl found in Illinois is the great horned owl.
Worldwide, the Eurasian eagle owl has a wing span similar to the g reat horned owls of 4 to 6 feet. A larger species by weight, but whose numbers are low, is Blakiston's fish owl, found in parts of Asia, including isolated parts of Russia.
Not all owls say, "Who," Beveroth said. "They say different things. Some have different songs.
"The screech owl has like a horse whinny sound. They're so territorial that if you just whistle, they will usually respond.
"The barn owls have a screaming call."
Some people used to believe owls were a sign of death, that they were sent to guide people from life to death because they are seen in cemeteries. But that's because many cemeteries have dead trees, where owls like to nest.
As part of the program, Beveroth will play some owl calls.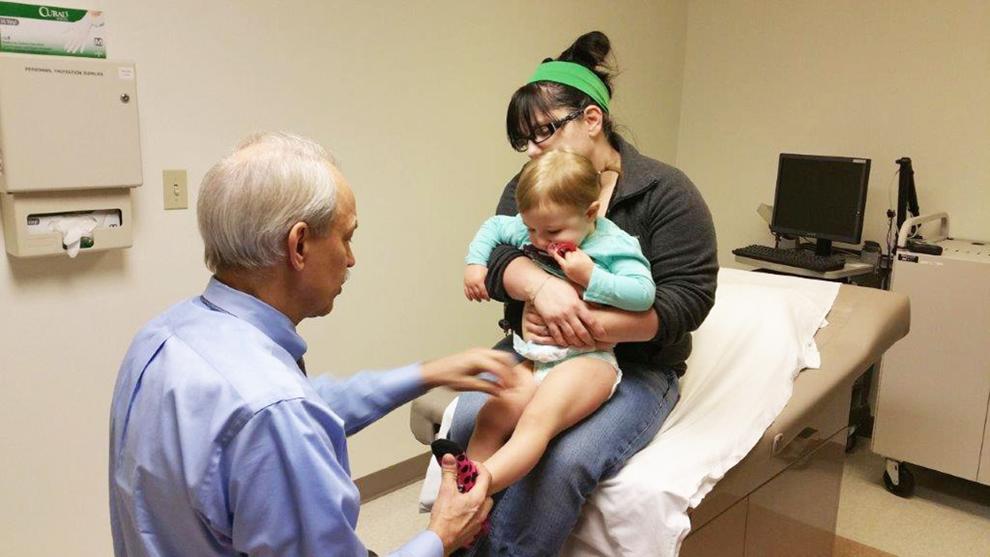 Children's orthopedic clinic on tap
The Champaign-Urbana Elks 2497 and Danville Elks 332 lodges, in cooperation with the Illinois Elks Children's Care Corp., will sponsor a free children's orthopedic assessment clinic from 8:30 to 10:30 a.m. March 10, by appointment only.
The clinic will be held at the OSF Children's Hospital of Illinois Multi-Specialty Clinic at OSF HealthCare Heart of Mary Medical Center,, 1405 W. Park St., Suite 306, Urbana.
To make an appointment, call the Illinois Elks Children's Care office at 1-800-272-0074 between 9 a.m. and 4 p.m. Monday through Friday. All services are free.
No medical referral is necessary, but physicians are welcome to refer patients to the clinic for a specific reason or second opinion. School nurses are welcome to refer children and families to the clinic.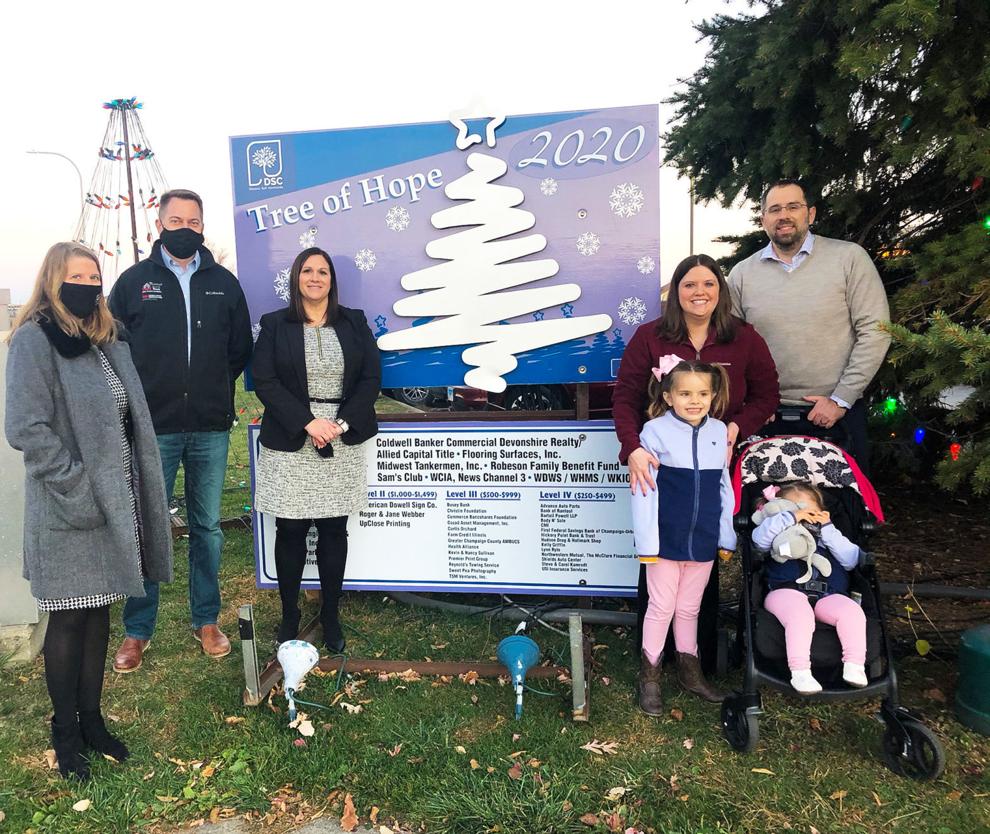 Tree of Hope surpasses goal
Area residents showed their giving nature during the recent holiday season, helping Champaign's Developmental Services Center to surpass its Tree of Hope goal of $175,000.
DSC, which provides support for children and adults with intellectual and developmental disabilities, raised $193,000.
Director of Development and Communication Jodie Harmon said the Tree of Hope effort ran from the beginning of November through the end of January.
For every $50 contributed, another bulb was lit on the Tree of Hope, which was located at the corner of Marketview Drive and Prospect Avenue.
"We have been raising money in support of our mission here at DSC, which is to support people to have a loving, rich and meaningful life," Harmon said. "The money that we raised is used to continue to provide the different programs and services that we offer to those that we serve."
Each year DSC selects a spokesfamily that receives its services to talk about how DSC has affected their lives as they raise a child with disabilities. This year it was the Freres family.
Fisher girl named top youth volunteer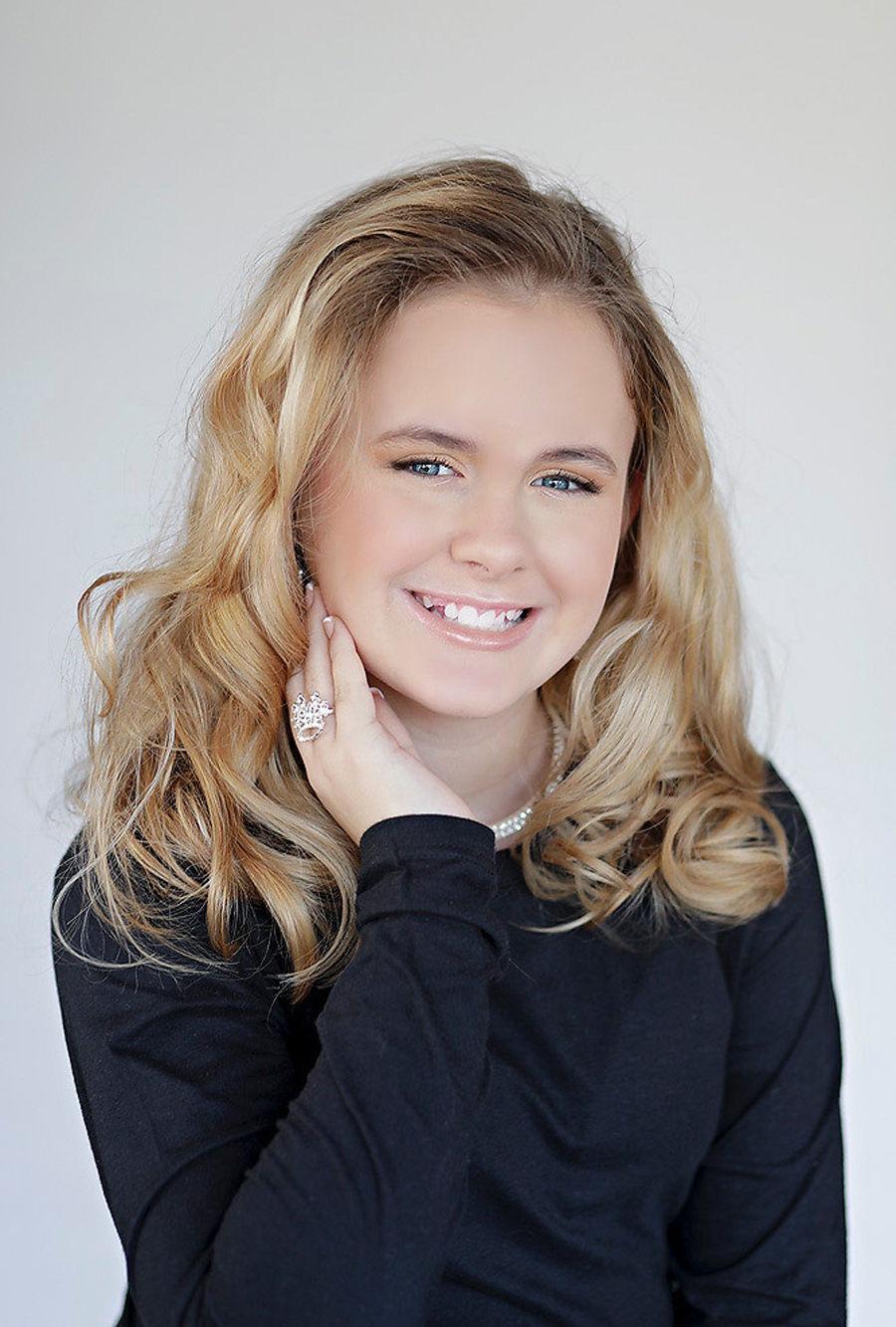 Jordynn Huskisson, 10, of Fisher and Nia Lambert, 18, of Chicago have been named Illinois' top youth volunteers of 2021 by The Prudential Spirit of Community Awards, America's largest youth recognition program based exclusively on volunteer service.
Both will receive a $2,500 scholarship, a silver medallion and an invitation to the program's virtual national recognition celebration in April, where 10 of the 102 state honorees will be named America's top youth volunteers of the year.
Huskisson was nominated by Fisher Grade School, where she is a fifth-grader.
She launched an initiative that has produced fleece tie blankets for more than 500 young cancer patients. Her effort began when she learned of a 2-year-old diagnosed with a brain tumor.
"I didn't know kids could get cancer," she said. "I wanted to do something."
For her eighth birthday, Huskisson asked for donations of fleece instead of traditional birthday presents, and then started cutting and tying the fabric to make blankets with help from friends and her mother.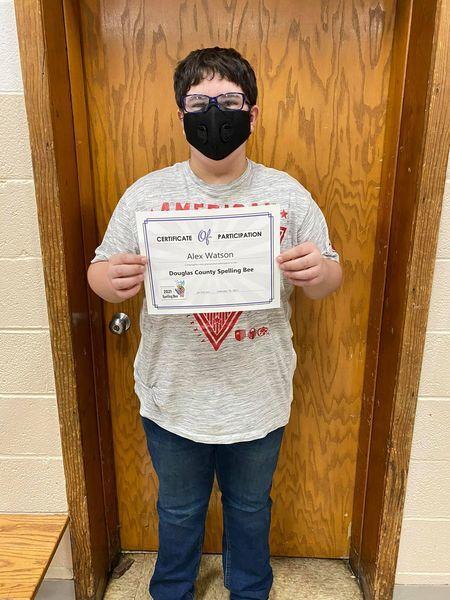 Villa Grove pair shows spelling prowess
The As have it when it comes to spelling at Villa Grove schools.
Allison Eisenmenger and Alex Watson have shown they are good spellers.
Eisenmenger finished in first place in the Douglas County Spelling Bee.
She advances to regional competition.
Watson advanced to the county spelling bee competition.
Clarifying account information
Some clarification needs to be made about a recent story concerning a bank account containing reward money for information leading to the location of a missing Paxton woman, Jamie Harper.
Frederick Community Bank, Paxton, did not penalize Ford County Crimestoppers.
Bank Vice President Lindsay Moore said Crimestoppers was informed the account had gone dormant and was initially charged a $6 fee. When bank officials learned the nature of the account, however, the fee was reimbursed.
The recent story gave the wrong impression that Crimestoppers was penalized.
Dennis Higgins, Ford County 911 coordinator, said if money in the account had not been moved, the state would have required the money be "put it into a non-bank-use account."
Consequently, Crimestoppers moved the money to another account at the bank.
Scholarship applications being accepted
Prospect Chapter 367 of the Order of the Eastern Star has disbanded.
Since the organization wanted the remaining money in account to still be used for scholarships, the project has been adopted by the PBL Education Foundation. For the next few years, one $1,000 scholarship will be awarded to a graduating senior from PBL High School.
Applicants for the 2021 scholarship must make a formal application, which may be obtained from the PBL Guidance Office or the Guidance website.
Applications must be postmarked by March 1 and mailed to PBL Education Foundation, Eastern Star Scholarship Award, P.O. Box 192, Paxton, IL 60957. Any application not postmarked by March 1 will be considered ineligible.
An applicant must be a graduating PBL senior who is registering for admission to a university or college, junior college or an approved technical or trade school.
Dave Hinton is editor of The News-Gazette's Our County section. He can be reached at dhinton@news-gazette.com or 217-249-2404.