Name Dropping | UI difference-maker has pep in his step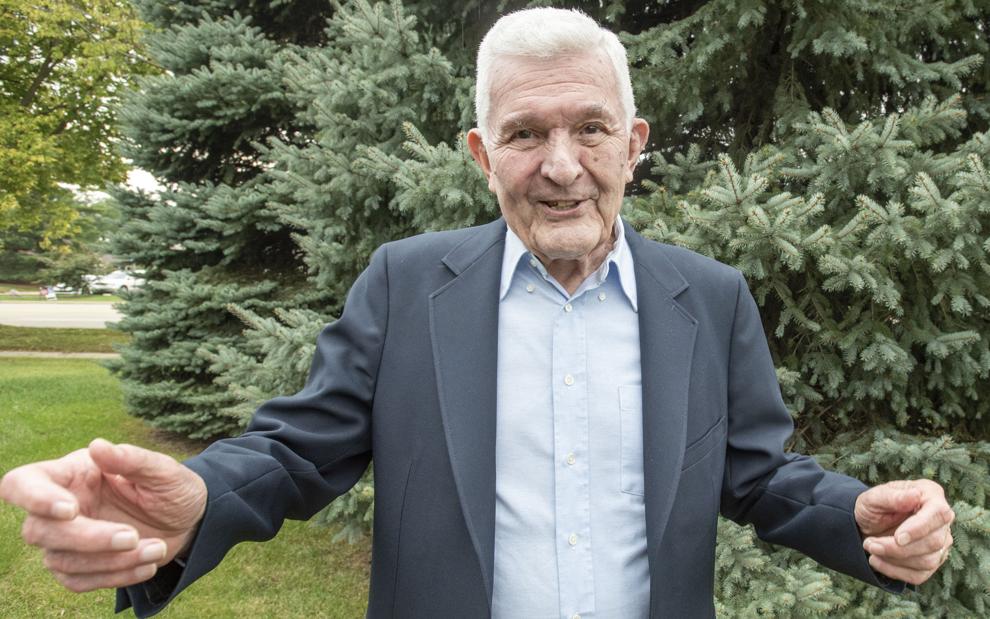 As a member of the University of Illinois Student Alumni Association, Joan Mahon came to realize many of its members were full of ideas. Some ideas were good, some not so much.
"The whole organization, the students who joined it, were very creative, go-getters," Mahon said. "Kind of risk-takers, not in a bad way, but in a very creative kind of way of doing things that had not been done before."
That's where Bob Lumsden came in. Lumsden served as adviser for the group and steered members to work toward the good ideas and forgetting the bad.
"If people were going astray (in the idea department), he would tell them gently, 'Maybe consider another way to look at the situation,' " Mahon said.
"The unique thing about Bob was the gift he had to bring out our creativity in a very gentle way."
A 1953 graduate of the university, Lumsden was initially hired at his alma mater in 1963 for the newly created position of campus tourist coordinator.
The position was expanded, and Lumsden was hired in 1975 as the office manager to help launch the student alumni association, where he continued to excel. So much so that he was honored Thursday night as recipient of the 2020 Lou Liay Spirit Award in honor of the man who served as executive director of the UI Alumni Association for 15 years.
The award is bestowed upon alumni who have consistently demonstrated extraordinary spirit and pride in support of the university, alumni association and related organizations.
Under Lumsden's watch, the student alumni association expanded its reach.
Lumsden, who retired from the UI in 1993, was at the center of activities at his alma mater during his career. The Illini Union was his home base during his 30-year tenure.
Lumsden, who is 90, notes several programs of which he is most proud.
One was convincing students early to become part of the group.
"Students going to college, not only in Illinois but any university ... really didn't know much about their university's alumni association until they were ready to graduate," Lumsden said.
"It was really the student programs that attracted me. I would say it was my love. I got to work with students who were so enthusiastic and able. Their enthusiasm I think made me feel younger."
Lumsden said there were more than 500 student organizations on campus.
He was key in helping to revive interest in homecoming, which had waned in the days of unrest in the 1960s and '70s. He credits Josh Grafton, a UI sophomore who had the idea to help spark the revival. Prior to that, "there really wasn't much going on as far as student events around homecoming," he said.
He called Grafton "a very special person" who helped bring in other students as leaders. Eighteen months later, in 1979, they helped lead their first homecoming revival with a parade, a large pep rally and fireworks.
Another SAA-led event: A party for graduating students that was co-hosted by the student athletic association morphed into a reception at President Stanley Ikenberry's house and a continental breakfast in the backyard.
SAA, under Lumsden's leadership, also borrowed from Penn State  in starting the Be a Part from the Start program that got students to join the association early in their college careers.
The Student Alumni Ambassadors spun off from SAA in 1983. Lumsden advised both groups until his retirement.
Mahon said being a member of SAA was a valuable experience.
"I think one of the great things I learned was how to be a teammate and a contributor," she said. "Everyone can't be the leader at one time, but we can all contribute."
Born at Burnham Hospital in Champaign, Lumsden is a townie, graduating in 1949 from Champaign High School.
Lumsden and his wife, Sharon, continue to live in Champaign, where he stays close to his beloved university.
He came out of retirement in 2016 to help organize SAA's 40th anniversary party.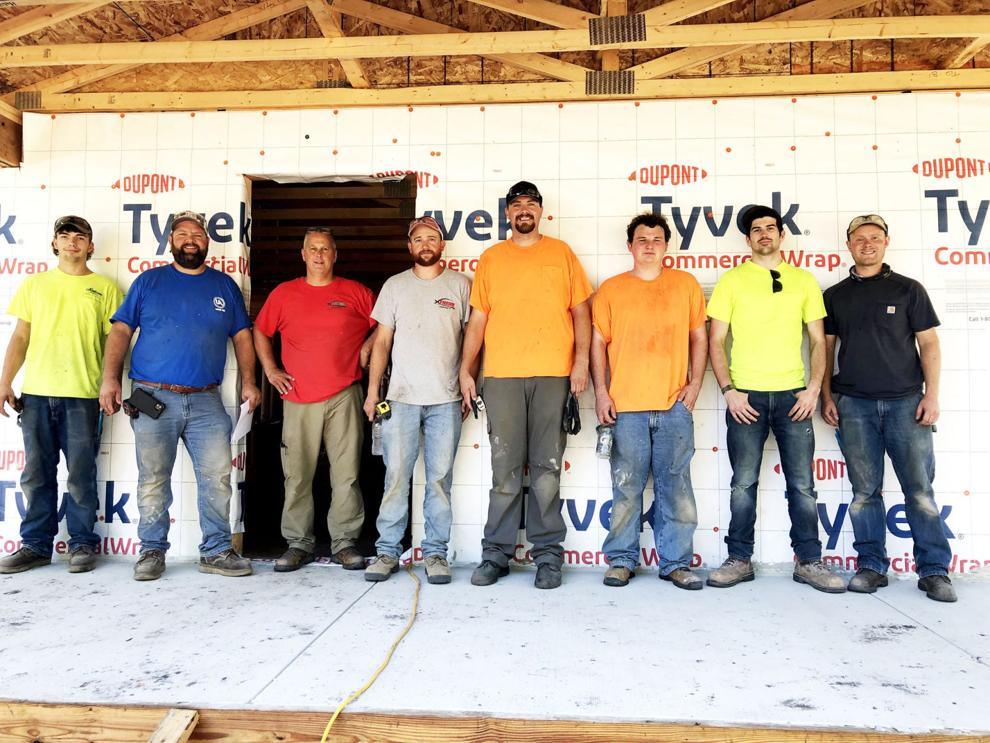 Second-year apprentices help with Habitat house
Some of the second-year apprentices from Local 149, the labor union representing area plumbers and fitters, spent time lending their skills to a Habitat for Humanity of Champaign County house being built in Monticello.
The volunteer effort was the result of collaboration between the Plumbing and Heating Contractors Association and Local 149 members. Together, they did all of the underground plumbing and in-wall plumbing. Once construction is complete, they'll return to put in fixtures and other finishing touches.
It's the 15th house built by the Piatt County Habitat For Humanity.
The group included AJ Schlueter, training director Derek Reedy, Xtreme Mechanical owner John Matthews, Fletcher Roth, Pete Fortney, Evan Bachert, Jonathan Brown and Webb Hancock.
UI student awarded music scholarship
Maggie Ward, a University of Illinois student, is the recipient of a 2021 Shannon Kelly Kane Scholarship.
Ward was presented the scholarship Sept. 13 in a virtual awards ceremony with National Association for Music Education leadership and members.
The scholarship was created by Kane's family and friends in coordination with NAfMe to honor her life and love of teaching music.
Ward is the NafME collegiate chapter president at the UI. She led her chapter in welcoming 26 new members during the 2020-21 school year, providing online events for new members to establish friendship with each other and current chapter members. She also organized a freshman picnic on campus where new members could meet existing members.
Ward also organized a benefit concert with a local organization that provides free or reduced-price group or individual music lessons that reached 800 people and brought in $800 to help school-aged students in financial need.
She also coordinated a question-and-answer panel for first-year music teachers, a resume-building workshop and other student-run musical events.
PBL student named engineer ambassador
A Paxton-Buckley-Loda freshman has been named an EngineerGirl ambassador by the National Academy of Engineering.
Elizabeth Megson is one of 24 new ambassadors who will participate in a yearlong program designed to build leadership skills in female high school students by helping them promote engineering to younger students in their community.
Megson will create a STEM day where university participants will teach girls about science and engineering and answer questions about the different STEM fields.
The EngineerGirl ambassadors receive support and project funding of up to $250, leadership development, networking and engagement opportunities and a certificate and letter of recognition from the National Academy of Engineering.
Founded in 1964, the U.S. National Academy of Engineering is a private, independent, nonprofit institution that provides engineering leadership in service to the U.S.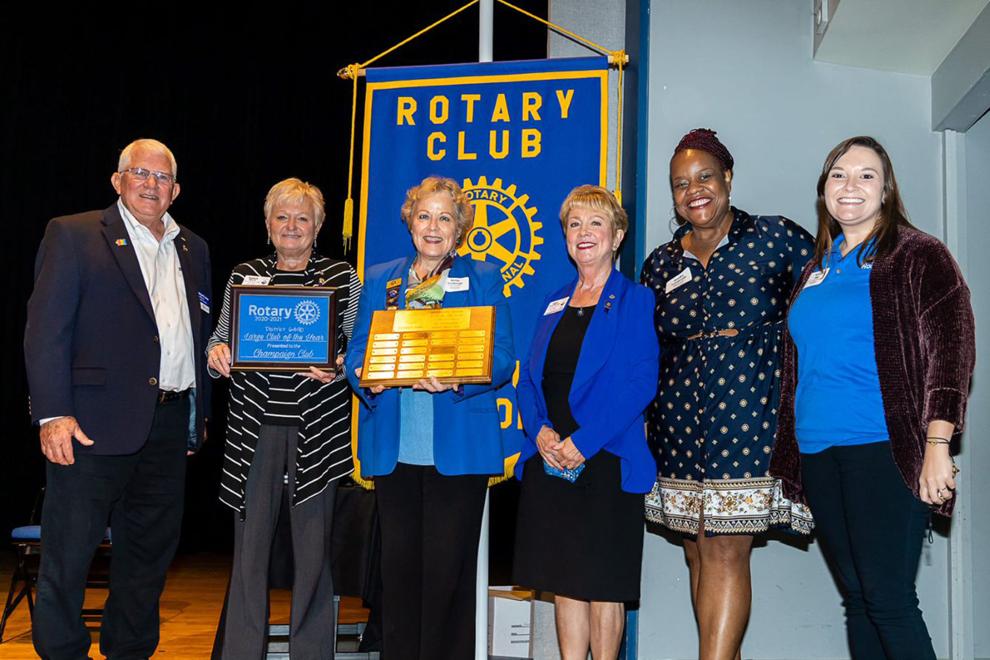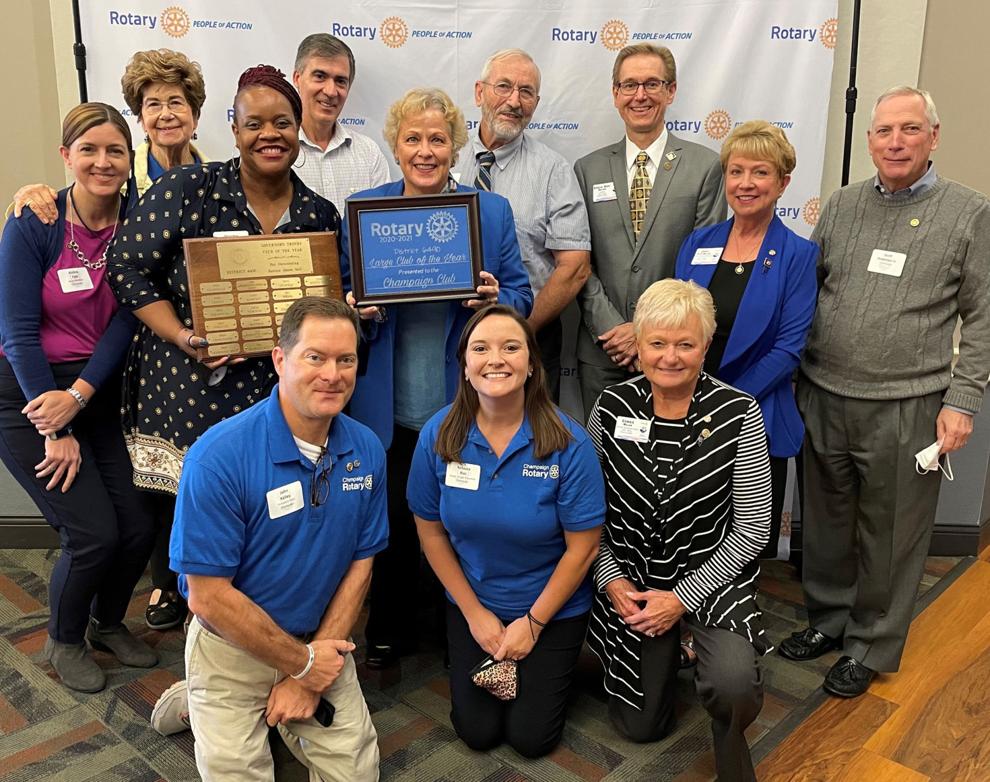 Champaign Rotary earns awards
Champaign Rotary received its share of awards Sept. 25 at the annual Rotary District 6490 conference Sept. 25 in Decatur.
The local club received the International Service Award for providing supplies to pump water from a river to a holding pond to grow crops in Zimbabwe and for providing equipment for vocational training of teens and single mothers in Mexico.
It earned the Club Service Award for meeting monthly to discuss issues associated with diversity, equity and inclusion in their club and adding payment buttons to their website so they could continue to give donations to charities when they were meeting virtually.
It won the Honorable Mention Youth Service Award because Centennial High School's Interact Club, which the chapter sponsors, provided service to non-profits locally. It won the Large Club of the Year for adding 18 new members, maintaining high attendance during the pandemic, donating more than $100,000 to local nonprofit organizations, doing 13 service projects, donating $11,600 for international projects and serving in leadership roles on district committees and events.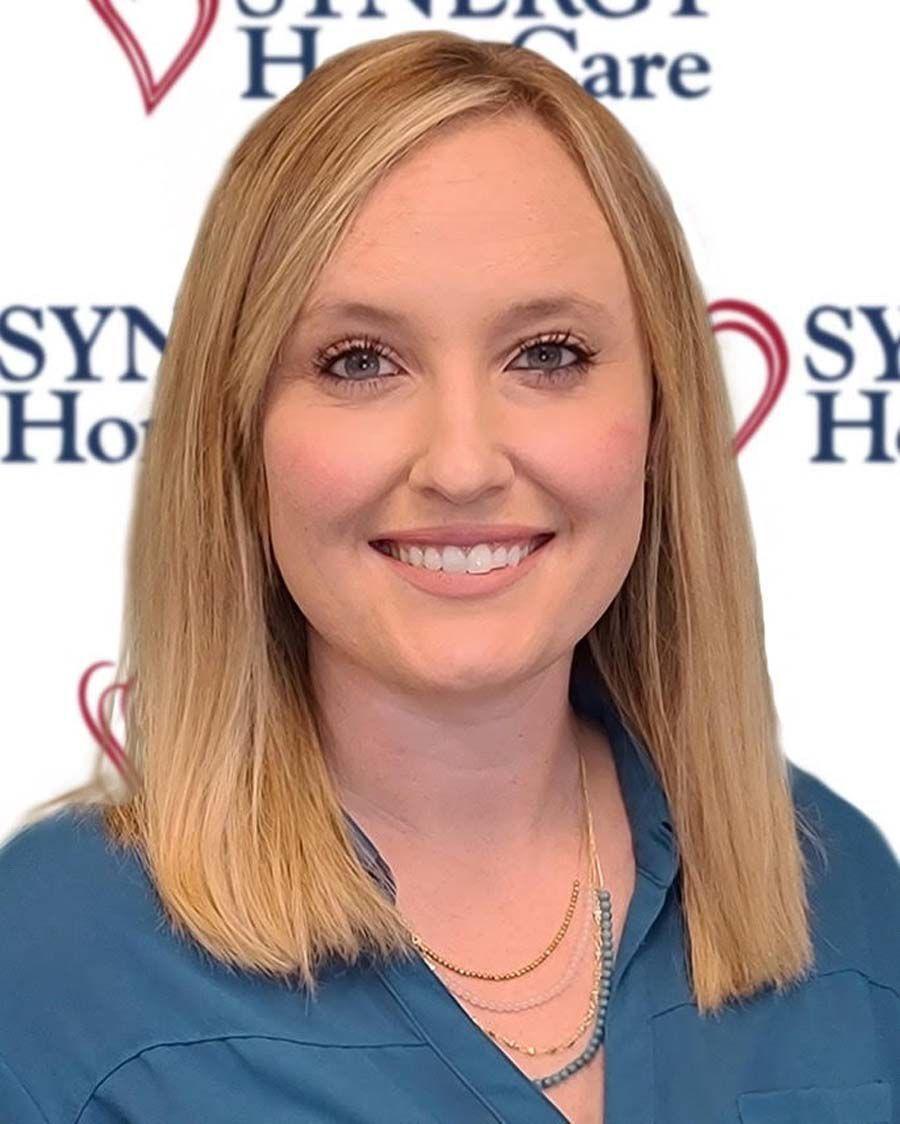 Jaycees recognize Champaign's Sullard
The Illinois Jaycees selected Champaign resident Elizabeth Sullard as an honoree of its Outstanding Young Persons of Illinois awards program.
Sullard was recognized in the category of Humanitarian and/or Voluntary Leadership.
She is the client care manager at SYNERGY Home Care and a young, active citizen. She serves as the chair for the Walk to End Alzheimer's, volunteers on the Committee on Aging Senior Task Force and is the founder of the Working Moms of Chambana support group that helps more than 400 working mothers.
Sullard also served as vice president of the Young Professionals in Champaign-Urbana and dedicated numerous hours to UPAVIM, a Guatemala-based organization that helps women and children affected by gang violence.
The Jaycees will recognize Sullard at an awards banquet Nov. 13 at the Wyndham Springfield City Centre.
Adamek loves to learn
John F. Adamek of Champaign was awarded a Love of Learning Award worth $500 from The Honor Society of Phi Kappa Phi. He is one of 200 recipients to receive the award.
Love of Learning awards are designed to help fund post-baccalaureate professional development for active Phi Kappa Phi members, including graduate or professional studies, doctoral dissertations, continuing education, travel related to teaching and research, career development and more.
A doctoral student at the University of Illinois at Urbana-Champaign, Adamek will use funds from the award to support his study on physical exercise and brain function.
He was initiated into Phi Kappa Phi in 2019.
Dave Hinton is editor of The News-Gazette's 'Our County' section. He can be reached at dhinton@news-gazette.com or 217-249-2404.