Name Dropping | Wait nearly over for Rantoul sports complex opening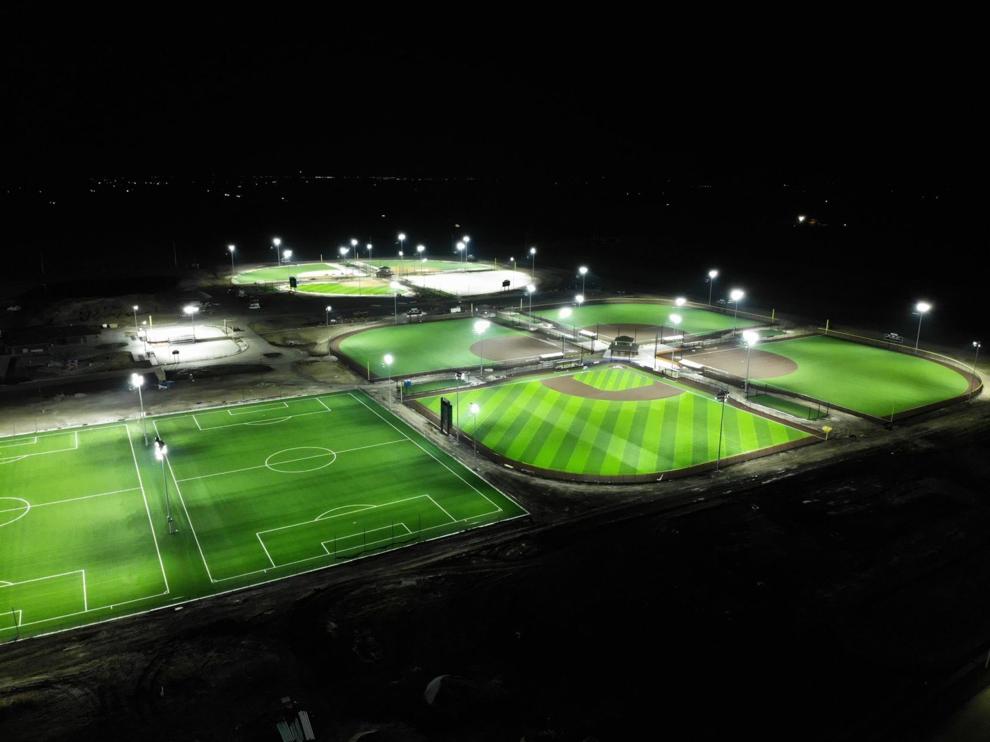 Next weekend is it. All of the planning and construction will bear fruit when the Rantoul Family Sports Complex hosts its first event.
A 50-team baseball and softball tournament will be held April 16-18, sponsored by Game Day USA.
"They have supported Champaign County for some time," Ryan Reid, director of operations at the sports complex, said of Game Day. "They have held baseball tournaments in Dodds Park (Champaign) for several years.
"When we talked to them about us opening, they secured 11 weekends."
The baseball tourney will be for divisions of 9-and-under through 14-and-under and features area teams as well as teams from Indiana, Iowa and Michigan. The softball tournament is for 9-and-under teams.
Reid said at one time it was hoped the first event would be held this weekend. But a tournament hosted every year by Rantoul Rush had to be held instead at Wabash Park because the sports complex construction won't be far enough along.
Construction, Reid said, "is going pretty well."
"We're going to be right down to the wire as far as preparing. We're going to be functionally ready for our first tournament."
The COVID-19 pandemic has played a role in delays getting the complex ready — not in terms of workers getting sick but in the delivery of supplies.
"Some things were delayed like doors and shipments of steel for fence lines," he said. "We were expecting those fence lines last week, and they're saying it's going to be the end of this week.
"COVID added an element that was hard to plan for, but luckily I think we'll be ready to go."
Workers remaining socially distanced has been no problem. Not with 60 acres to spread out in.
After hosting the first tournament, construction will include completion of two parking lots and the laying of turf on a couple of fields.
"The playground will be ready to go," Reid said. "The splash pad will be open around Memorial Day weekend" — the traditional time most area swimming pools open.
Village officials said from the beginning that the sports complex would be open to community events. Perhaps the first one will be a promotion ceremony for J.W. Eater Junior High eighth-graders, tentatively set for May 20.
Principal Scott Woods said the eighth-graders "are kind of excited, and we are, too."
He said the promotion will be an outdoor event, rain or shine.
"It's a turf field," Woods said. "Because it's turf it will go on as long as there's no thunder or lightning, and "we will have it on one of their championship fields. They have huge digital display boards."
The students will be seated in the outfield. Parents and guests will be seated elsewhere on the field.
He said the sports complex is "really impressive."
The school was unable to hold a promotion ceremony last year due to the pandemic. Woods said it is hoped the ceremony can return to the school gym next year.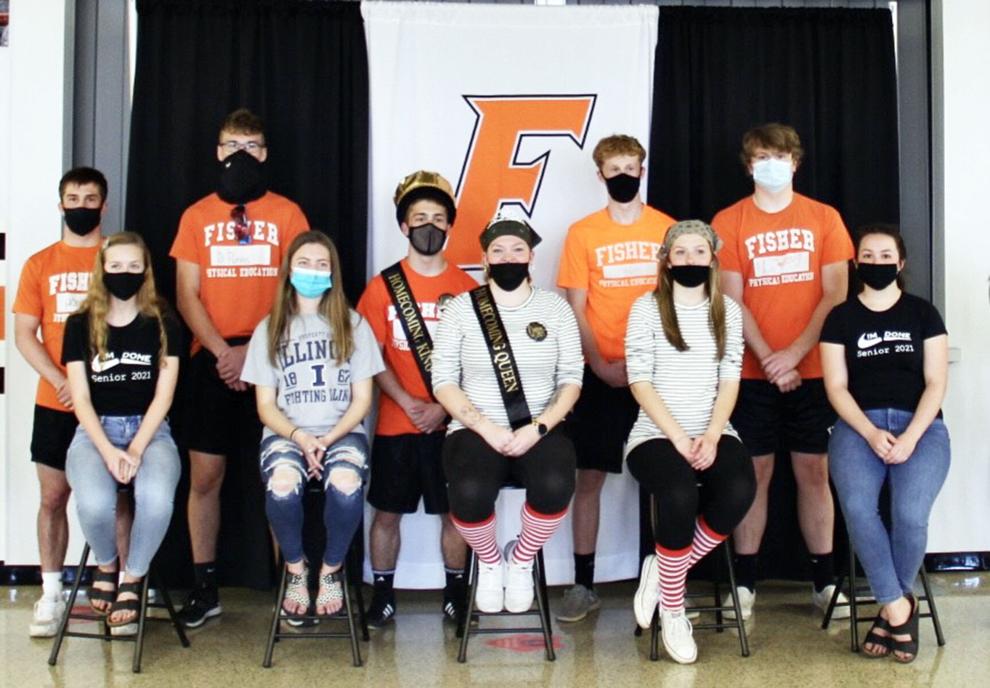 Fisher celebrates homecoming in spring
These are unusual times in schools. Just one bit of evidence is homecoming and football games, normally fall events, being held in the spring due to the pandemic.
This week, Fisher High School celebrated its COVID version of homecoming.
A board game theme was chosen. Freshmen had the game Clue; sophomores, Jumangi; juniors, Monopoly; and seniors, Candyland.
The classes had a hallway-decorating challenge, daily dress-up competitions, a parade and will end the week with the final football, volleyball and soccer games of the season.
Freshman attendants were Jaylin White and Kaylen Jones; sophomores: Carter Dickey and Elena Baker; juniors: Blake Terven and Addisyn Jones. Members of the senior court: Cale Horsch, Drew Purvis, Andrew Ferguson (king), Landen Stalter and Jake Cochran, plus Avery Powell, Kaitlyn Miller, Leah McCoy (queen), Lacey Cotter and Elyssa Clanton.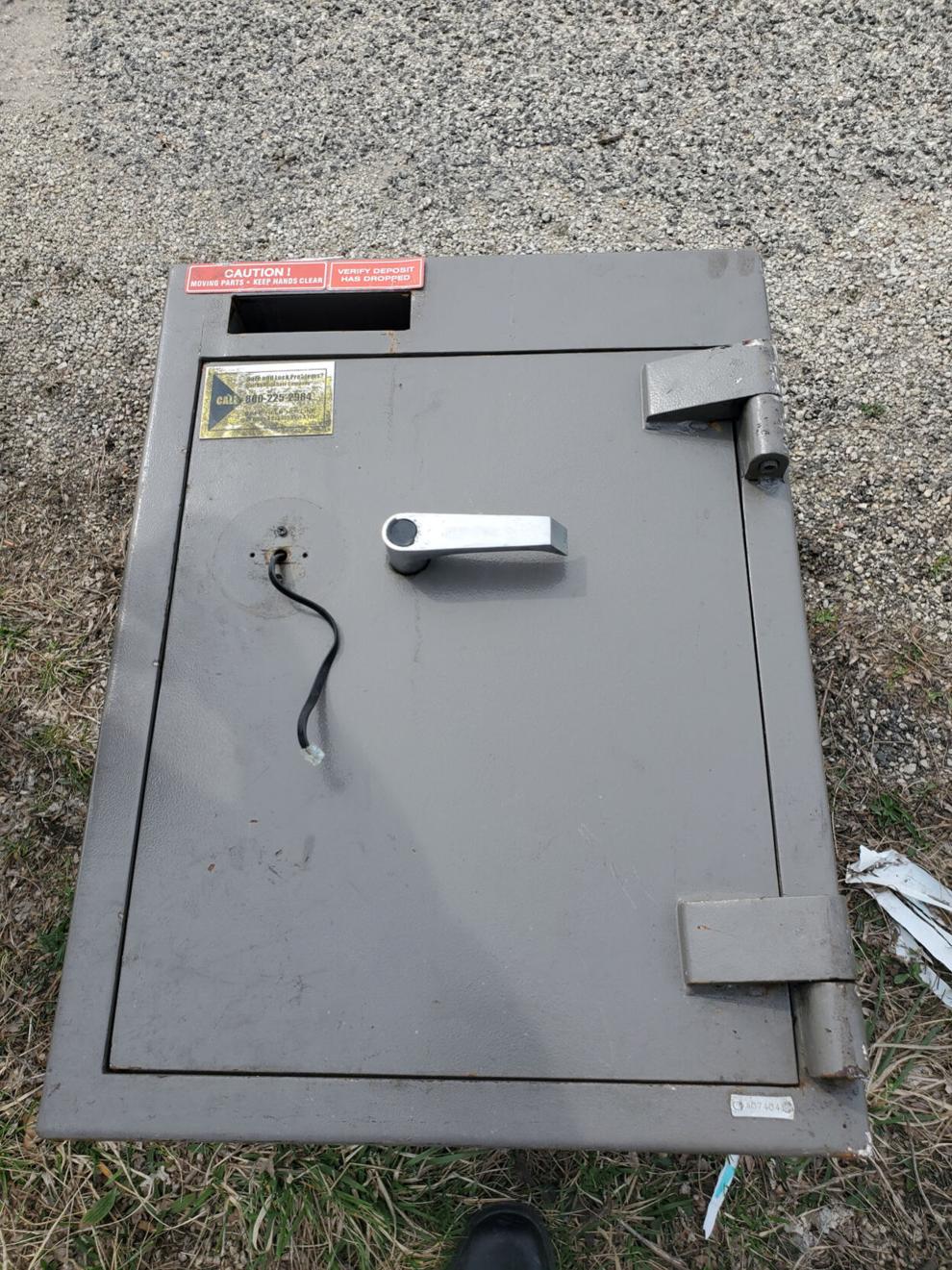 Somebody's missing a safe
Everybody loves a good mystery.
Thomasboro Police Chief Eric Shumate had that and more this week when a locked safe was discovered in the country near the community. Even more tempting: To find out what's in the safe, but that will have to wait.
Shumate said a resident reported discovering the safe on Murray Road near U.S. 45 between Thomasboro and Rantoul.
"I went out there, and county (sheriff's police) joined me because that's a county jurisdiction," Shumate said.
The safe contained a tag with a serial number that they couldn't trace. Police called an 800 phone number.
"It was like a trouble-shooting site, but they said it apparently was too old to have any record of it," he said, noting it didn't contain any company, bank or ATM information.
The safe has a wire like that used in a phone hookup that inserts where the safe's locked dial would be, which Shumate suspects was used for a timed lock.
He theorizes it came from a financial institution.
Rantoul Township Road Commissioner Danny Sage, a Thomasboro resident, brought out a loader to transport the safe, which is now being stored with the sheriff's department.
Sheriff's Lt. Curt Apperson said the owner of the safe has not been identified. He encouraged anyone with information about it to contact the sheriff's department. Apperson said sheriff's police will likely keep it at least a couple of years if the owner can't be found. He said police hope to identify the owner before having to resort to hiring a locksmith or damaging it to open it, which might destroy evidence.
Tax prep help available
Area residents needing help preparing their tax returns have an option for free assistance.
Rich Friemel and Lennie Morgan, who have been offering the AARP Tax-Aide service for several years, are back at it again.
"The virus has caused a delay in opening the site this season, and we have had far fewer clients than normal," Morgan said.
They are offering the service at Rantoul Public Library.
The counselors are IRS/VITA-certified.
Morgan said they are trained to assist most low- to moderate-income taxpayers.
The service will be available through May 10.
For more information or to schedule an appointment, call the library at 217-893-3955.
Clients do not have to be from the Rantoul area and do not have to have a library card.
Academy taking a break this spring
Lincoln's Challenge, Rantoul, the military-style academy designed to help high school dropouts earn their high school diplomas, will begin classes again in June.
Director Michael Haerr said the Illinois National Guard-operated academy took the spring semester off because of the uncertainty of when a vaccine would be available and high positivity rates around the country. Graduation is scheduled for November.
The academy was able to graduate last fall's class despite a COVID outbreak that hit in October.
Roughly 70 cadets contracted the virus. Only one of those had a fever higher than 101 degrees. Haerr said 13 to 14 staff, out of 80, also contracted it. Cadets and staff were quarantined.
"We worked closely with the Champaign-Urbana Public Health District on protocols to follow and provided daily health assessment information to them, and they would tell us when the cadets could go back to normal activities," Haerr said.
He said incoming cadets are being encouraged to get vaccinated.
"We've all learned a lot over the last year trying to maximize the space (between individuals) and social distance," Haerr said. "The challenge is the military is not a socially distanced organization, as you can imagine."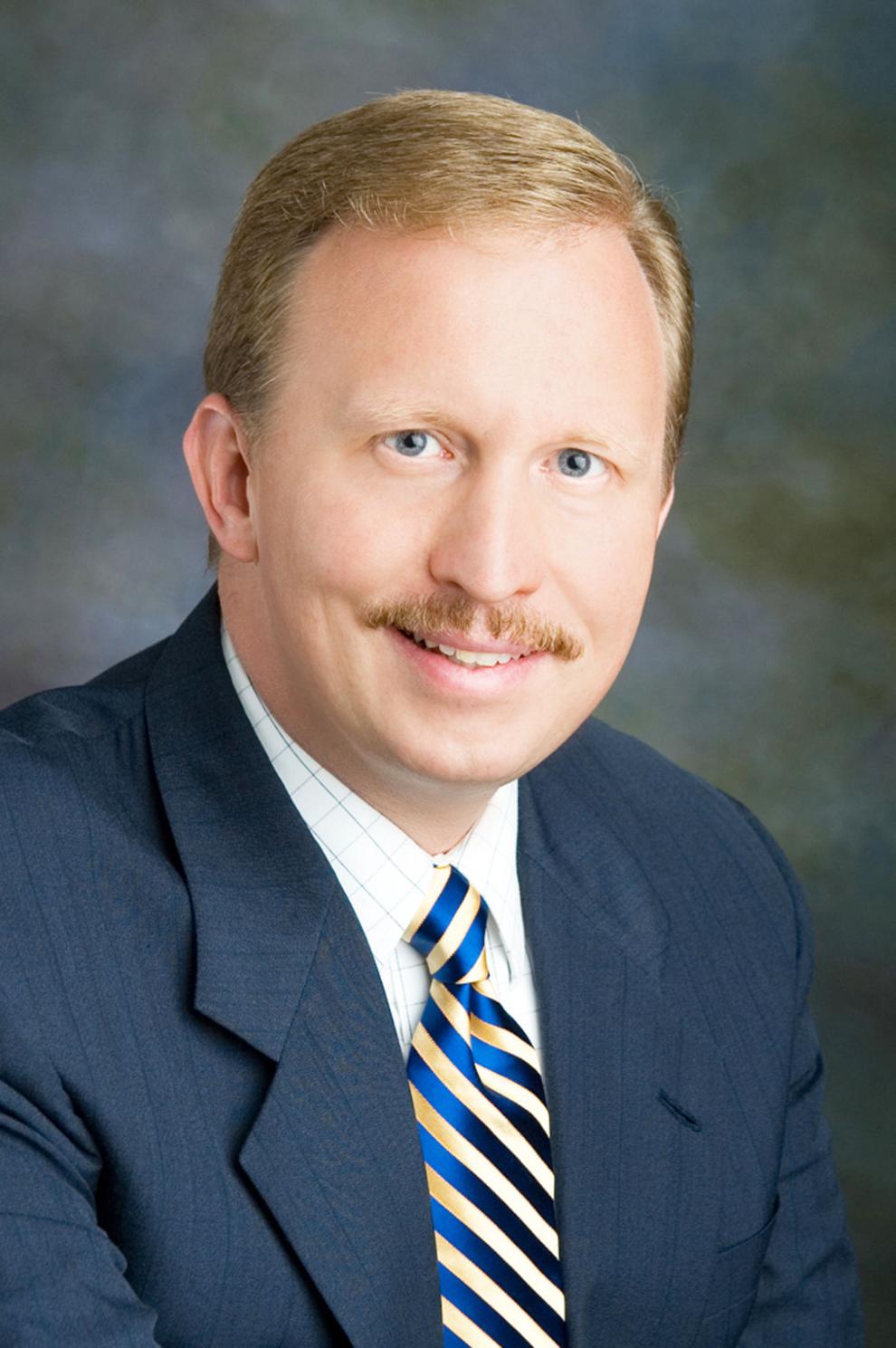 Rantoul church to host revival
Maranatha Baptist Church, Rantoul, will host its spring revival Sunday through Wednesday.
Sunday's services are set for 10 a.m., 11 a.m. and 6 p.m., while Monday through Wednesday services will be at 7 p.m.
Eric Bohman, who served in Kenya with his wife, Lori, and their daughters for more than 20 years, will be the guest speaker. Bohman now serves in the leadership role as African director for Baptist International Missions Inc., Hixson, Tenn.
"He has vast ministry experience and is a gifted preacher of God's word," said the Rev. Mark Wilkerson, Maranatha pastor.
The church is located at 3105 County Rd 1700 E — North Maplewood Avenue extended.
Call Wilkerson at 217-778-7014 with questions or for information.
Farm Credit recognizes seniors, 4-H and FFA clubs
Farm Credit Illinois has named several area high school seniors as agriculture scholarship recipients and awarded community improvement grants to FFA chapters and 4-H clubs.
Agriculture scholars:
• Rachel Ash of Onarga, daughter of Joe and Katie Ash, will graduate from Iroquois West High School.
• Abigail Bolen of Farmer City, daughter of Emily and Jim Weiler and Ken and Carissa Bolen, will graduate from Blue Ridge High School.
• Donovan Chester of Tuscola, son of Deon and Katrina Chester, will graduate from Tuscola High School.
• Jaton Shaffer of Farmer City, whose parents are Dyke and Kendra Shaffer, will graduate from Blue Ridge High School.
• Randy Shook of Dewey, son of Randy and Kristi Shook, will graduate from Fisher High School.
• Taylor Talbert of Onarga, whose parents are Timothy and Anna Talbert, will graduate from Iroquois West High School.
Community improvement grants:
4-H clubs and FFA chapters that will receive $500 grants for projects to enhance their communities:
• Champaign Shamrocks 4-H Club: Plant pollinator garden at St. Matthew's Catholic Parish in Champaign
• Fantastic 4-Hers of Fisher: Construct picnic tables for Fisher Community Park
• Royal Ag 4-H Club: Install landscaping at the Royal Community Building
• Sadorus All-Stars 4-H Club: Enhance Tolono welcome signs and landscaping
• Unity FFA Chapter: Provide park improvements at West Side Park in Tolono
• Cisco Clovers 4-H Club: Install bleachers in poultry and rabbit barn at Dewitt County 4-H Fairgrounds
• Salt Fork FFA Chapter: Create a community garden at Catlin Township Library
Dave Hinton is editor of The News-Gazette's 'Our County' section. He can be reached at dhinton@news-gazette.com or 217-249-2404.