Name Dropping | Young entrepreneurs hope clothing line takes off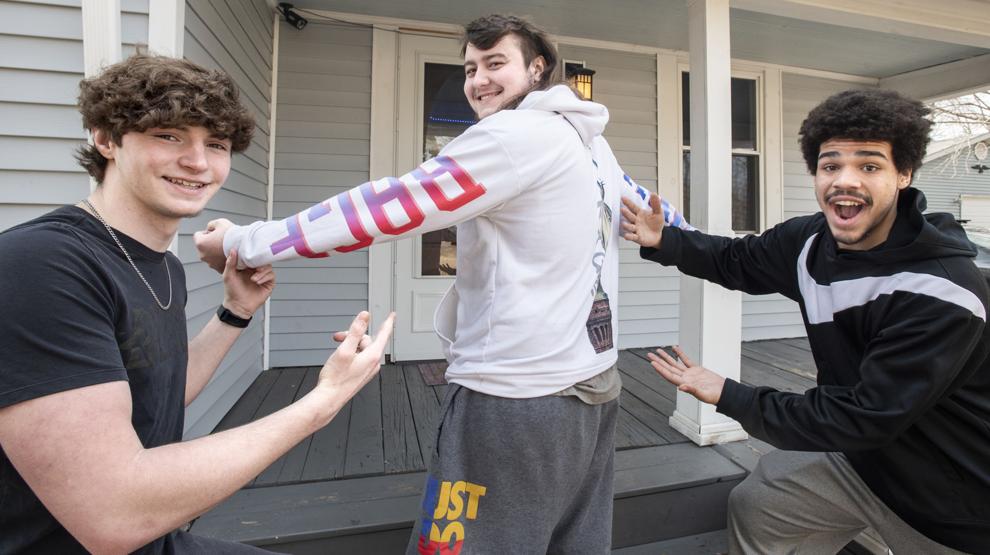 Three Fisher-based friends don't like the idea of working for someone else. They want to be their own boss.
At an age when many young men are thinking more about dating and video games, Austin Hickman, Jody Reynolds and Kaden Gream have started their own clothing line.
Rage Street Wear is the name. Clothing is the game.
"Me and two of my buddies were tired of working 9 to 5," Hickman said. "We wanted to be entrepreneurs. We want to be the boss. We thought we'd try our hand on a clothing brand."
Hickman said the idea for the name came from Reynolds.
"It just came into our heads because we play a lot of games ... so it has a meaning to everybody else and us," Hickman said, noting that many people say "Rage" while playing video games.
The business is currently set up as a print on-demand basis.
That means, "We make the designs and market it. We don't fulfill the orders. The factory where the clothes are made, they print onto the shirts and send it to the customer."
"We just market it and make the designs," Hickman said.
If the business is successful, the trio will change the model so they have more say in the clothing.
Hickman said the current model is low profit but also low risk, "but we plan on doing our own inventory and have them made somewhere locally maybe in a few months."
He said the entrepreneurs are working through social media to make their product known.
But the young men aren't giving up their day jobs just yet.
Hickman, a 2020 Fisher grad, works at Heartland Hemp in Rantoul, which grows hemp plants in a former Air Force hangar, while Gream works at Monical's in Mahomet. Reynolds doesn't have a job. Both Gream and Reynolds are still students at Fisher High School.
Hickman is optimistic about the success of the clothing line.
"I think it's going to do big things," he said. "But if it doesn't, it's OK. We're getting some experience in. I want to be an entrepreneur. I think we all do."
The group has a Facebook page called "Rage Clothing" and is launching a website www.ragestreetwear.com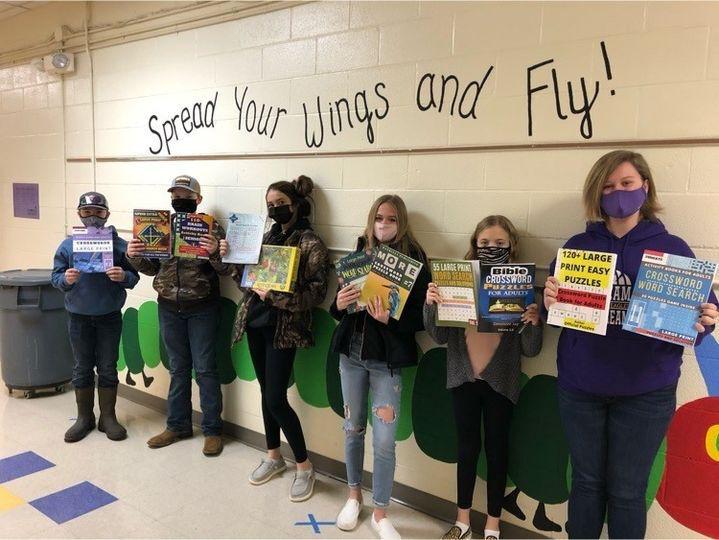 Student council reaches out
As an outreach project, the Gifford Grade School student council wanted to bless the residents at the Country Health Care nursing home facility.
They brought word search and crossword books and puzzles to the residents.
The funds came from the school's blood drive held in December.
The students included Carter Freeman, Mason Ihnen, Jenna Adkins, Acasia Gernentz, Elie Lomax and Sofia Roelfs.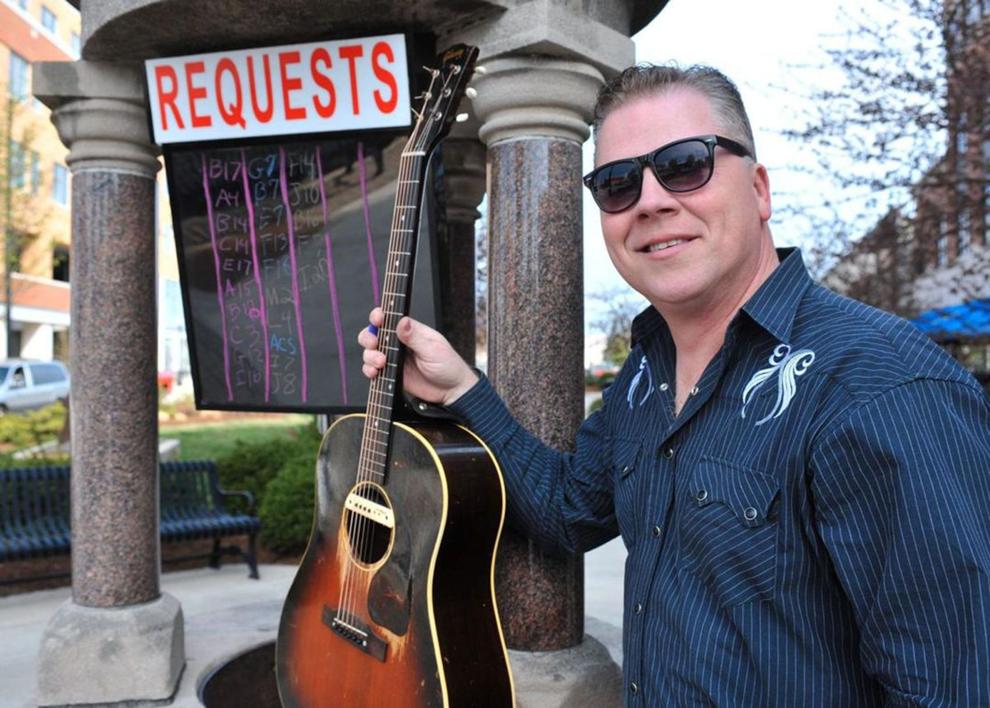 Show goes on — again — at Huber's
Who needs a coin-operated music-playing device when you can have one of the human variety playing your favorite tunes?
Huber's West End Store Pub on West Church Street, Champaign, will host an interactive live jukebox show with David Howie from 8-11 tonight.
Charmaine Klausner, server-bartender at Huber's, said people are glad to be able to get out and listen to some live music while having a drink.
She said Huber's started hosting live music about a month ago.
"It's finally come back," she said, noting that customers are glad for the change.
Howie said he has done more than 1,500 of his all-request shows, performing tunes ranging from sensitive to country club to corporate-type to "raucous barrom singalongs."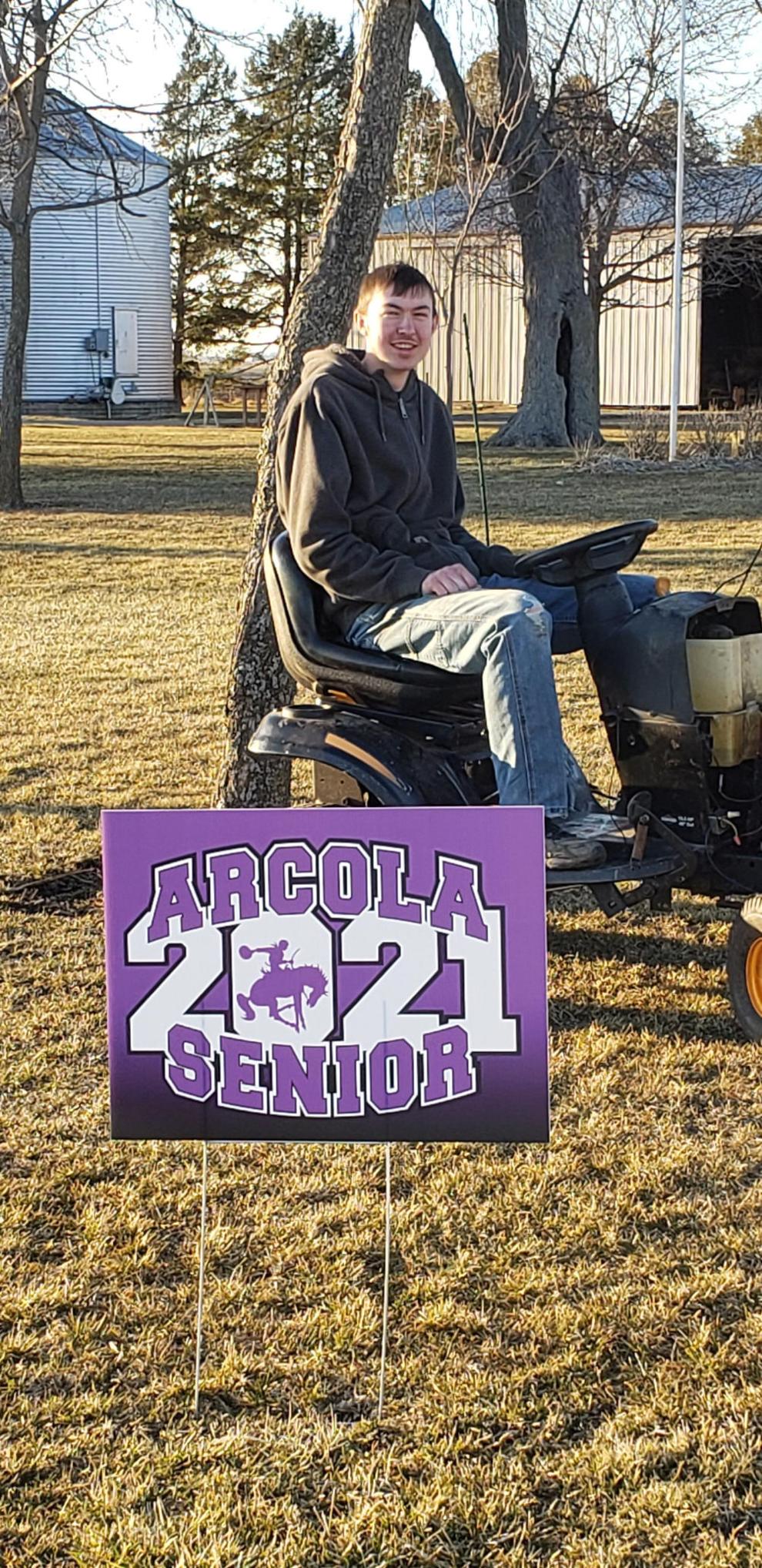 A sign of the times at Arcola
Arcola High School again this year is making available senior signs for each of the 60 graduates.
"We did it last year during the COVID shutdown," said Jill Hohlbauch, senior class sponsor with Lynn Kopfleisch. "We felt like it was something we wanted to continue."
Hohlbauch said some other activities will continue as well, including a senior parade and an outdoor graduation ceremony on the football field in which the seniors sit in the bleachers and the audience is on the field. Prior grad ceremonies have been held in the gym.
A photo contest is also being held with the senior signs. Awards will be presented for Most School Spirit, Most Creative, First Entry, and Best Reaction. The seniors can take a photo with their sign and send it in for a chance to win prizes.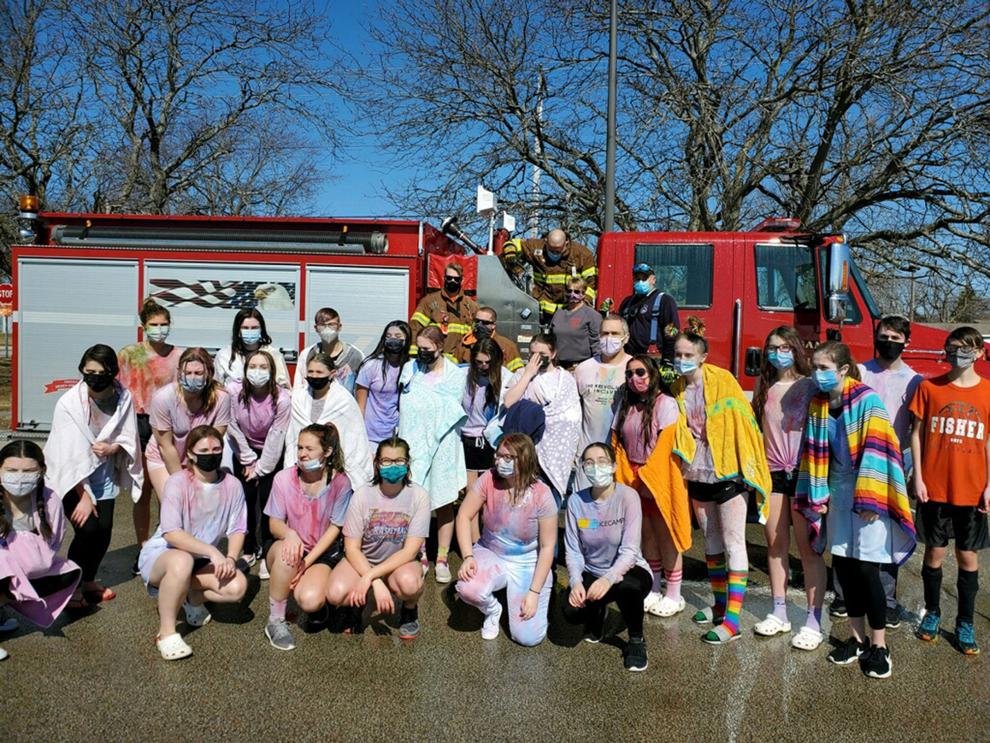 Fisher still manages to take the plunge
Rather than participate in the annual Polar Plunge, which was once again canceled due to the pandemic, Fisher High School students held a Plunge at Home to raise money for Special Olympics last weekend.
Sponsor Bob Lindsey said Fisher has been a long-time Polar Plunge participant.
"Fisher High School has had a Polar Plunge team for 11 years now, and we still wanted to raise money and have fun," Lindsey said. "So, as our costume this year we had a color war where teachers and members of the community were the ones getting us colorful."
The color war involved colored powder being thrown on participants for a $5 donation.
The Sangamon Valley Fire Protection District brought a fire truck to soak them for the plunge.
About 30 students and staff plus Police Chief Steve Bein and his wife, Elaine, participated.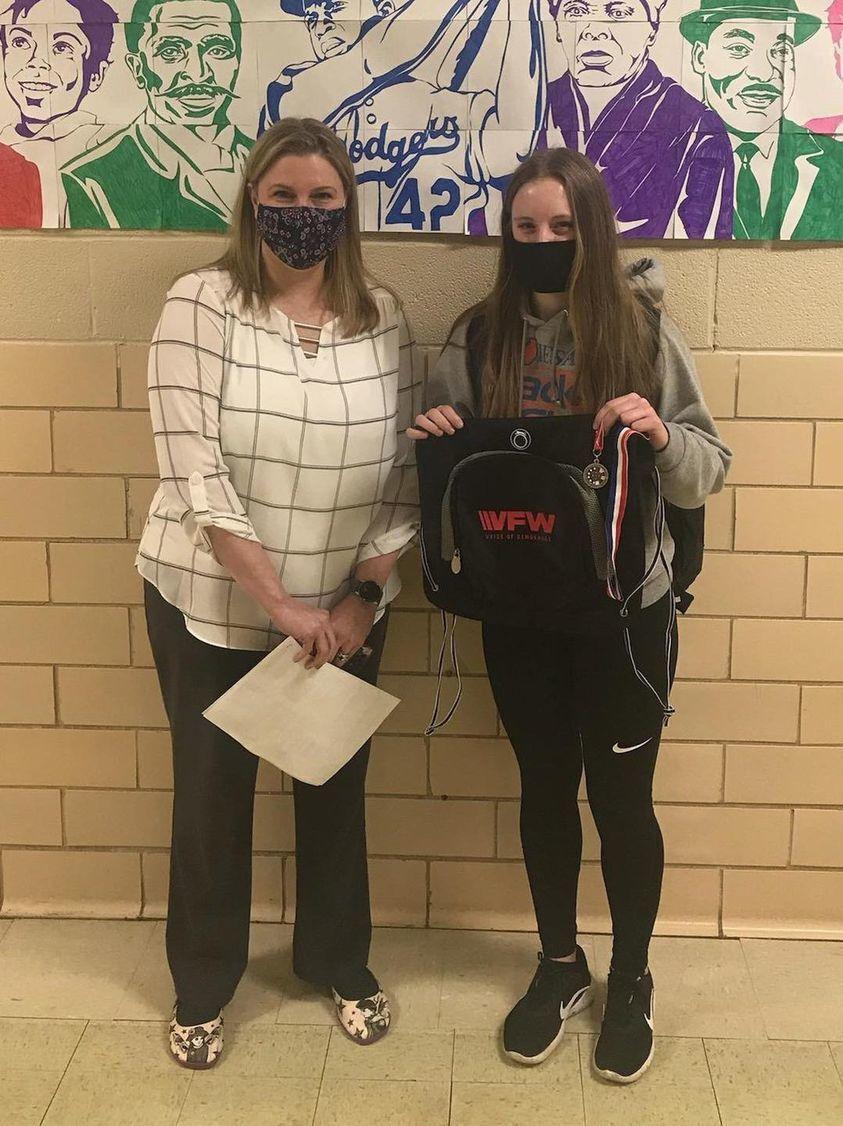 All is write with Tuscola High sophomore
The award at Tuscola High School for the VFW Voice of Democracy audio essay competition went to Mia Hausmann.
The sophomore completed the essay in her American Government class as an assignment.
Students answered the question, "Is this the country that the founders envisioned?"
Students then brainstormed and came up with a variety of topics and how things are different.
The topics they came up with to use as a springboard dealt with equality, diplomacy, voting rights and the election system.
In Mansfield, a different Easter approach
The Easter Bunny (or one of his helpers) will be making like Santa Claus this year in Mansfield. The presents will be in the form of eggs.
The Easter Egg Adventure is sponsored by the village of Mansfield. Sign up by emailing MansfieldEasterEggHunt@gmail.com.
Include your children's names, ages and in-town address. Call April Manning with questions at 217-489-4801 extension 506.
Eggs will only be delivered within the village limits. Rather than hopping down the chimney, the egg droppers will deposit them on the front porch April 3. Deadline to register is April 1.
Service club spotlight: Meals in Gifford
Gifford Lions Club will sell chicken dinners March 28, at the Gifford Community Building.
The meal will be available from 11 a.m. until the Lions run out of chicken.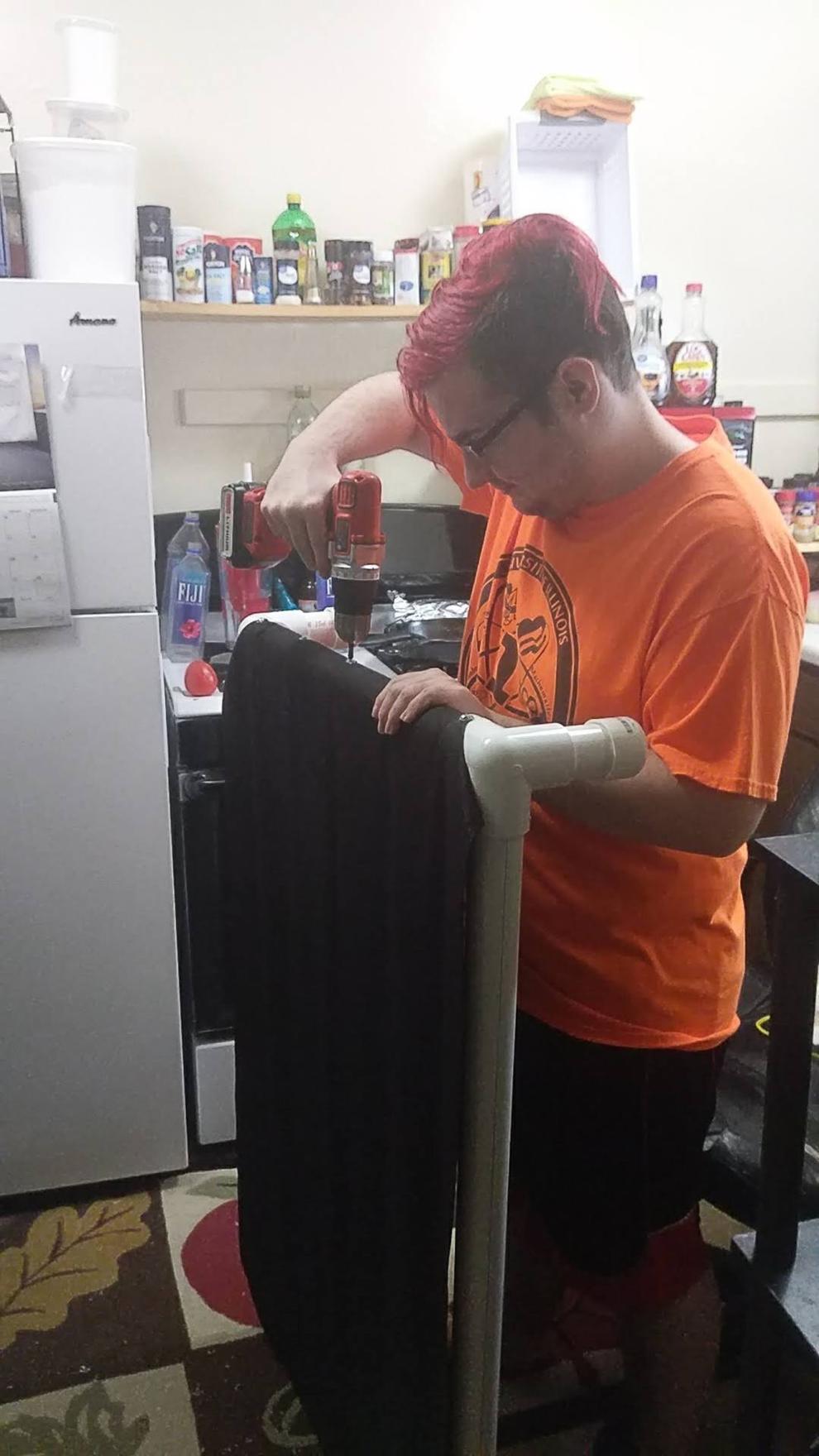 Lone Scout making a difference
ST. JOSEPH — Zak Dodge's desire to become an Eagle Scout — the highest Boy Scout award — and his love of dogs was the perfect fit.
Dodge became the first Scout to achieve the award as a lone scout — not being a member of any troop.
Jared White, scout executive for Prairielands Council BSA, confirmed that.
"As far as we know, he's the only lone Scout in the district to earn his Eagle," White said.
"He's a great young man."
A lone Scout works on his achievement without a local troop's help. His father, Rory, served as his Scout leader.
"Normally you do a lot with your troop," Zak said. "With the Eagle project, you have your troop help you, and you have to get like 100 service hours."
He said as a lone Scout, the requirements "are a little more lienient."
"You kind of do it on your own and do it with your parents. They don't expect as big of a project."
Dodge's Eagle Scout project involved making dog beds out of PVC pipe for Illini Service Dogs, Champaign, a non-profit training facility for people who need service dogs.
Dodge made 10 beds.
While the frame is made of pipes, the area where the dog lies is a strong fabric.
"It kind of makes them like a hammock," Dodge said.
He settled on the idea of making the beds after making one for his own dogs. Dodge has a yellow lab and a brown lab — Zippy and Haley.
Dodge began to look for places that could use the beds. He at first approached local veterinarians, but none was in need of them. Finally, he found Illini Service Dogs online.
He estimated it took about an hour to make each bed.
Scouts working on such service projects generally obtain monetary donations or ask for donations from retailers.
"The only money we had to spend was (on) like some tools," Dodge said. "Most of it came from donations, and a couple family members pitched in to help a little bit."
Dodge, 18, from St. Joseph, earned his GED last March and works part time at the University of Illinois ice rink.
He is a son of Rory Dodge and Cheryl Stephens.