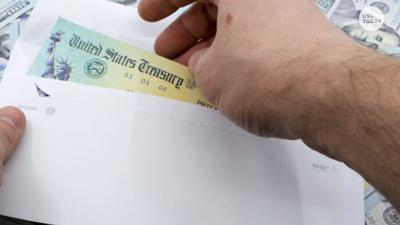 What are the elements of the new Coronavirus Relief Act legislated by Congress?
Here is a rundown of some of the more significant items for individuals and small businesses.
Unemployment
Pandemic Unemployment Assistance (PUA) will extend for 11 weeks at $300 per week, which supplements state unemployment compensation. This includes those typically ineligible for unemployment compensation like gig workers or independent contractors. The PUA under the original CARES Act expired Dec. 26.
Pandemic Emergency Unemployment Compensation (PEUC) that originally gave 13 weeks of benefits will also be extended 11 weeks for a maximum of 50 weeks. It expires March 14, 2021.
Individuals getting compensation through the standard 26 weeks as of March 14 will get payments through April 5. Workers with $5,000 of self-employment income can be eligible for $100 per week.
Stimulus Checks
Direct payments of $600 are made per person and qualified child with no household size limit. Dependent adults are excluded.
This is limited to 2019 household incomes under $75,000 for single filers; $112,500 for heads of household; and $150,000 for married joint-filers. Families of mixed immigration status but with a valid Social Security number for one spouse qualify for payment.
Child Tax Credit and Earned Income Tax Credit
Because income may have been much lower during the pandemic of 2020, tax filers may use their income from 2019 for calculating the amount of CTC and EITC.
Flexible Savings Account
The FSA balances can now be rolled from the 2020 tax year into 2021, and the 2021 balances into 2022. This is to aid taxpayers with unused balances such as child care expense, which would otherwise be lost at the end of a tax year.
Paycheck Protection Program
As under the original CARES Act, this loan program is for employers to use to pay qualified expenses of the employer and the loans are then forgiven. Loan forgiveness is capped at $150,000.
Among some of the qualified expenses are rent, utilities, supplier costs and employee wages. Nonprofit businesses are also covered.
These new PPP loans are for businesses with less than 300 employees and suffered a drop of gross receipts in a 2020 quarter of 5 percent or more compared to the same quarter in 2019. The cap on loan size for second-round PPP borrowers is $2 million. Businesses with publicly traded stock are not now eligible.
Businesses may also deduct those expenses paid with forgiven PPP loans. This now also applies to previous PPP loans as it was not clear in the original act whether such deductions could be taken. Loan forgiveness is normally taxable income, but forgiven PPP loans were and remain non-taxable.
Low-income housing and food
States have additional funding for Supplemental Nutritional Assistance Programs (SNAP) and Child Nutrition Benefits. There is an additional $25 billion for rent assistance. Check with your local housing authority to see if funding is available to assist in rent defaults and if you (or your tenant) will qualify. Payments go directly to landlords. The eviction moratorium on federally insured or subsidized housing is extended through Jan. 31, 2021.
Unemployment supplements ended Dec. 26. The delay by the president in signing of the new bill has created a gap in time before they will resume.
This is the price paid for the theatrics emanating from Mar-a-Lago.
Brett Kepley is a lawyer with Land of Lincoln Legal Aid Inc. Send questions to The Law Q&A, 302 N. First St., Champaign, IL 61820.