There's a political vacuum in the 15th Congressional District as Republicans wait for a big-name candidate to jump into the race to succeed retiring U.S. Rep. John Shimkus, R-Collinsville.
About six weeks after Shimkus' announcement, there still isn't a big-name, big-money GOP contender for the position. Only little-known Alex Walker of Mattoon and Lori Fuller of Highland have filed statements of candidacy with the Federal Election Commission.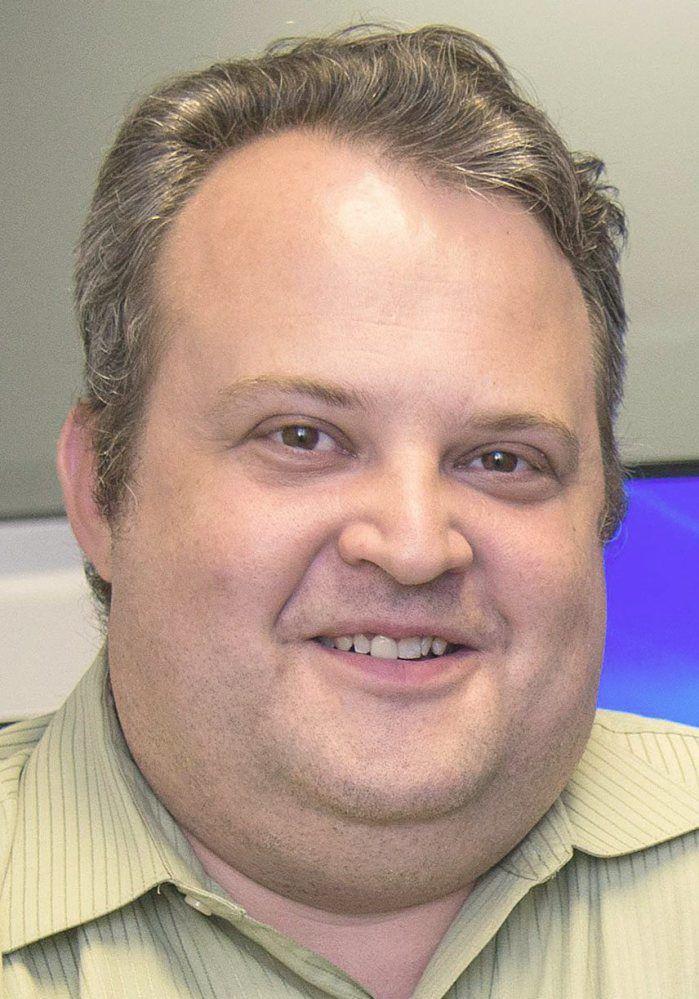 So John Bambenek, who in the past has run for the Illinois Senate and the Champaign school board, said he's going to run in the huge, heavily Republican district. It includes 33 counties and about one-fourth of the land mass of Illinois. Donald Trump got more than 70 percent of the district's vote in 2016.
Bambenek, 42, doesn't live in the district but he lives "just outside of it. I can see it from the roof of my house, if I were young enough to get on the roof of my house and not fall off of it."
It's worth noting that Bambenek — or anyone else in Illinois — wouldn't have to live in the 15th District to represent it. The Constitution requires only that a congressional representative be at least 25 years old, a U.S. citizen for at least seven years and a resident of the state.
There's been a lot of talk about who might run — including Urbana attorney Erika Harold; state Sen. Jason Plummer; state Sen. Chapin Rose; Mary Miller of Oakland, whose husband is state Rep. Chris Miller; and giant farm operator Sarah Frey of White County, 140 miles south of Champaign-Urbana — but so far they've all either ruled it out or haven't pulled the trigger.
"On Labor Day I was thinking about it. Everybody was thinking about it. And then I figured Plummer's going to come in and I'm going to have to throw in at least a quarter of my money if not more. Could I do it? Yeah, but maybe I should put it toward the college education of my kids," Bambenek said of the expectation that the wealthy Plummer, whose family owns RP Lumber, would run. "Now the field is looking different and who knows who is really in or not. I just would have assumed that a bunch of people would have jumped in."
Bambenek said he talked to Plummer about the race.
"Jason Plummer was supposed to announce October 1st. I talked to him a few weeks ago and that's what he seemed to say and now it's only radio silence," he said.
So Bambenek said he intends to start collecting signatures on petitions of candidacy.
"At the end of the day, if come February I don't feel it, I can drop out. Right now it's mid-October. We'll just see how things come out on the other side of the filing period. If there's somebody better who will push the issues I care about, then fine. I can keep working," he said.
Bambenek, a cybersecurity specialist, is pursuing a Ph.D. in informatics at the University of Illinois and is president of Bambenek Consulting and vice president of Security Research and Intelligence at ThreatStop.
"The only way I'd be interested in any office is if I thought I could make a difference. Right now the issues I care most about are foreign policy and cybersecurity, both of which are being discussed right now in Washington," he said. "There's something I could offer both as a freshman and a potential short-termer."
He might be a short-termer because Illinois likely will lose at least one congressional seat after the 2020 Census. The Democrats who draw the new congressional map probably would throw two or more Republicans into the same district.
"My math is I don't care. I'll do two years and go home. I can go back to work. And if I never do politics again, oh well," he said.
Davis-Trump support
In the latest tally of congressional support for President Donald Trump, 13th District U.S. Rep. Rodney Davis, R-Taylorville, is found to have voted with the president 89.1 percent of the time during the current session of Congress. In both the 115th and 116th Congresses, Davis' Trump support score is 94.4 percent.
The calculation was made by the website 538.
Other Illinois Republicans have similar scores during the current Congress. Reps. John Shimkus, Mike Bost and Darin LaHood have voted with Trump 95.7 percent of the time.
Rep. Adam Kinzinger, R-Channahon, has voted with the president only 84.4 percent of the time.
Kinzinger has recently broken with the president on a couple of issues, criticizing him for withdrawing U.S. troops from Syria and for suggesting that an impeachment effort would lead to a civil war in the United States.
More significant, though, was an announcement by Shimkus that he no longer supports the president and that he has asked to have his name removed as a co-chair of Trump's Illinois campaign.
Shimkus, who is not running for re-election, said he was upset about the sudden strategic shift in Syria.
"It's terrible. It's despicable," he told St. Louis radio station KMOX.
"I'm heartbroken. In fact, I called my chief of staff in D.C. and said, 'Pull my name off the I-support-Donald-Trump list.' We have just stabbed our allies in the back," Shimkus said. "This has just shocked, embarrassed, and angered me."
"President Trump is a populist who wants to put Americans first and to the detriment of our allies and friends," Shimkus said. "Some people in this country like that. I do not."
Back to Davis: 538 said that his 94.4 percent support score is well beyond what would be predicted in his mildly Republican district.
Because Trump won the 13th District by only 5.5 percent in 2016, Davis' support level wouldn't be expected to be so high. The website said that Davis' support for Trump is 45 points greater than what would be predicted.
Tom Kacich's column appears on Sundays in The News-Gazette. He can be reached at kacich@news-gazette.com.