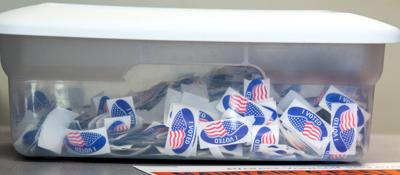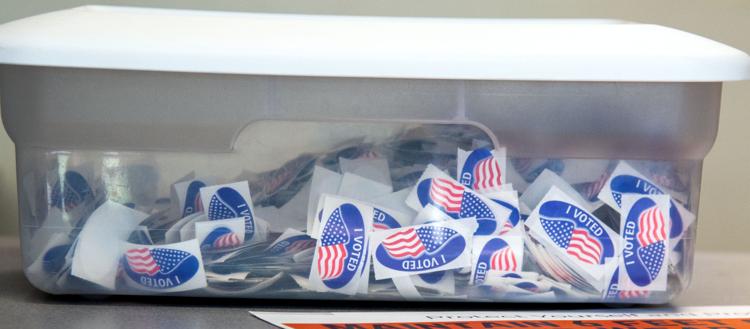 Questions for Tom? Just click here
Although Joe Biden won the presidential race with relative ease in Champaign County, the opposite was true in most surrounding counties in East Central Illinois.
President Donald Trump won counties such as Iroquois, Douglas, Ford, Edgar, Moultrie and DeWitt with more than 70 percent of the vote — wiping out Biden's 59.7 percent-to-36.9 percent advantage in Champaign.
Trump also got more than 60 percent in Vermilion, Piatt and Coles counties.
Overall, Trump won nine of the 11 counties in the region, with 155,742 votes to Biden's 135,433.
That 20,309-vote gap was closer than the 26,007-vote bulge Trump had over Hillary Clinton after the votes were counted in 2016, but it's still a comfortable lead.
Election results are now official in most Illinois counties, and in the region surrounding Champaign they show that vote totals were up uniformly in every county this year and for both top presidential contenders.
For example, in Vermilion County, Trump got 20,736 votes this year, an increase from 19,087 in 2016. Likewise, Biden had 10,339 votes, up from Clinton's 10,039 in 2016.
This year, Biden won within the city of Danville, 5,093 to 4,694. Trump won the rest of Vermilion County, 16,042 to 5,246.
In McLean County, Trump's vote total grew from 37,237 in 2016 to 40,502 this year. But Biden's totals were much greater than Clinton's — 43,933 versus 36,196. Besides Champaign, McLean was the only other area county to go Democratic this year.
In Piatt County, Trump got 6,248 votes, up from 5,634 four years ago. Biden scored 3,329, up from Clinton's 2,645.
Statewide, Trump won 88 of Illinois' 102 counties, although most of them were rural counties with small populations. Trump's greatest catches were McHenry, Madison and Sangamon counties, which rank sixth, eighth and 11th in population, respectively.
Other items of note:
Although Biden did better in the region than Clinton, he did not perform as well as Barack Obama's historic 2008 election. Obama won the 11-county region that year, taking four counties and outpolling John McCain, 137,481 to 132,360. In 2012, though, Republican nominee Mitt Romney easily defeated Obama in the region, 138,800 to 109,865.
Although voter turnout in the city of Danville was respectable this year (60.6 percent), the number of people casting ballots was fewer than in 2012 — 10,931 eight years ago versus 10,069 this year. There also are about 1,200 fewer registered voters in the city.
Voting by mail wasn't popular only in Democratic areas like Champaign County (29 percent voted that way) and Danville (about 20 percent), but also Republican areas like Moultrie (18 percent).
Among the 11 counties, Iroquois had the highest turnout, with 78.95 percent of registered voters casting a ballot this year.
The property-tax increase vote for the Champaign County Forest Preserve District, which passed with 57 percent of the vote, was successful in all but one of Urbana's 23 precincts and all but six of Champaign's 39 precincts. It lost in most precincts outside of the cities. But notably, it won in all five Mahomet precincts. The forest preserve district is headquartered near Mahomet, and its most popular location, Lake of the Woods, is there.