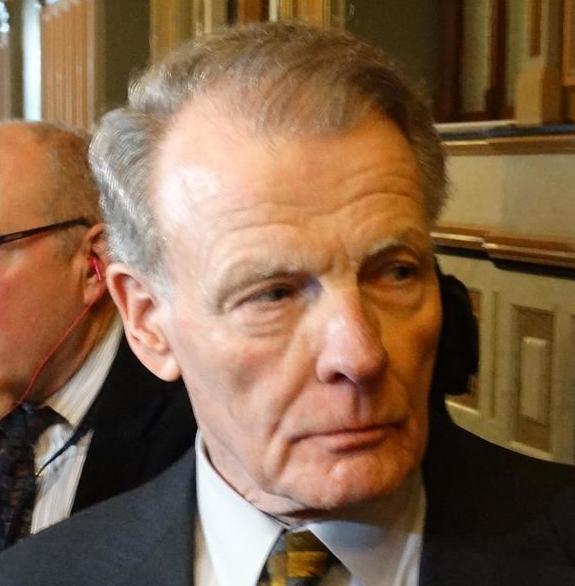 Being named in a federal case against the Chicago utility Commonwealth Edison is just the beginning of the Illinois House speaker's woes.
The three-page document charging Commonwealth Edison with bribery filed last week in federal court in Chicago is interesting in many regards, especially this one: It mentions ComEd eight times and "Public Official A," elsewhere identified as the "Speaker of the House of Representatives," five times.
Yet only ComEd has been charged; Illinois House Speaker Michael Madigan hasn't.
But in a separate filing, federal prosecutors say that ComEd has provided substantial cooperation in the investigation and "shall continue to cooperate fully with the government in any and all matters relating to the conduct" in the charges.
In other words, there's more to this federal investigation than just the charges against ComEd. But that will take time, as much time as federal investigators need.
In the meantime, the federal investigation creates genuine political problems for Madigan. His 73-44 Democratic advantage in the House is at some risk in this fall's election — certainly not enough to flip the chamber, but enough to deliver a jolt of energy to a listless Illinois Republican Party.
And later this year, Madigan could get an honest-to-goodness challenge from within his party when Democratic members of the House meet to select their leader.
Self-described progressive legislative Democrats, including state Rep. Carol Ammons of Urbana, issued a statement saying the "behavior alleged in this document is an unacceptable breach of the public trust."
The dozen legislators also said that government must be a force for fairness and justice, and the behavior described in the federal case "is exactly why so many Illinoisans have lost faith in that notion. We deserve better, and we must demand better."
If they demand a fairer and more just government later this year and are able to attract legislative allies, these House Democrats could finally unseat the longest-serving leader of any state or federal legislative body in U.S. history, thereby making their own history.