Recently, with some disappointment, I heard Loren Tate describe the Chief Illiniwek controversy as "not solvable." Certainly, Mr. Tate is entitled to weigh in on this issue, without doubt the defining debate of the past several decades for the UIUC community. Unfortunately, in this case, Mr. Tate's claim misses the mark.
I remember the retirement of Chief Illiniwek as a moment of great hurt. Hurt in losing a tradition I cherished. Hurt in trying (and too often failing) to understand those who saw the Chief as genuinely harmful. Most of all, I remember realizing how many people in our community viewed each other as ill-intentioned. What I saw then — and continue to see now — is not a community half-filled with bad people, but one of different perspectives illuminating the same reality.
The crisp white shirt he wore under his blue blazer was the very same one Daniel Borup had on last season, when his rousing rendition of the national anthem started the night right for a full house of Illini fans.
Supporters often describe Chief Illiniwek's positive values. Goodness. Honor. Courage. Above all, an embodiment of the Illini spirit. These values are why so many cherish the Chief — traditions, after all, hold much of their meaning in the emotions they elicit.
But just as emotions define a tradition, so can the same tradition mean vastly different things to different people. Those of us who see positive values in the Chief must also recognize that the depth of negative emotion stirred in others is equally authentic. And while we may see the Illiniwek tradition as fundamentally different from other mascots, it is undeniably bound to the troubling history of Native American representation in sports. Even knowing the tragic past that exists to explain deeply negative feelings toward the Chief, too often we assume these emotions are insincere.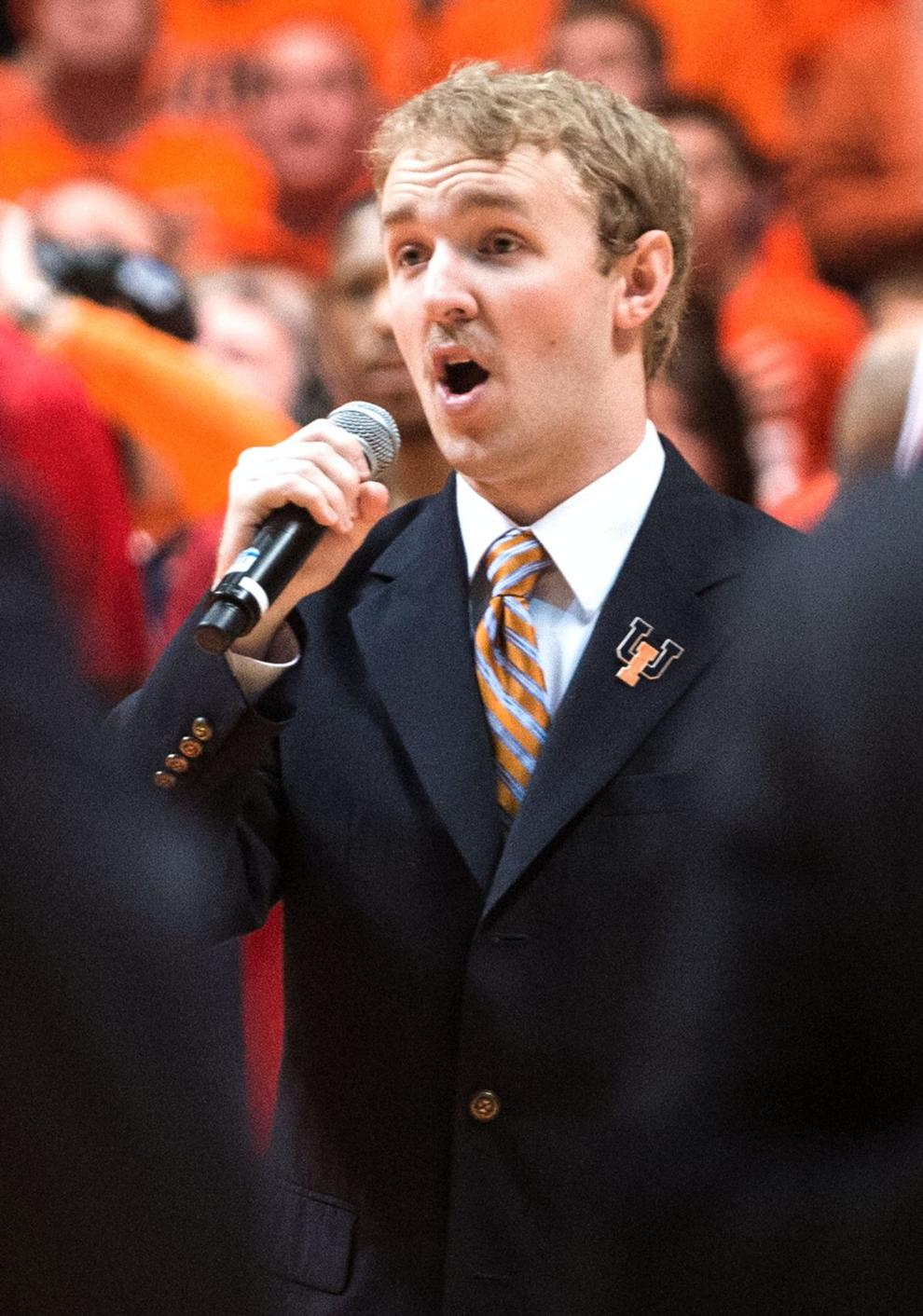 The urge to vilify runs in both directions. It took many years before I reconciled my experience as a young Illini fan with the impassioned anti-Chief arguments I heard in my youth. Why such difficulty? The anti-Chief stance was simple: Illiniwek is hateful. In its simplicity, this idea galvanized a core of supporters and led to change, but left little room for my lived experience in which the chief was a positive, inspiring figure.
We live in a world where the same symbol can be both deeply moving and deeply troubling. It is no failure of conviction to recognize this duality — our duty as a community is not to enforce a single view of the past, but to cultivate a single plan for the future. Though difficult, I believe we are up to the task. And while I don't have a simple answer, I can offer one example as to what a path forward has looked like elsewhere.
After spending the first 22 years of my life in Champaign-Urbana, I left in 2013 to attend graduate school at Stanford University. Stanford is different from UIUC in many ways, but we share a common history in which a Native American symbol represented our athletic programs. Their decision in 1972 to retire the "Indians" nickname and logo, like ours, was met with strong resistance. Student referendums that year overwhelmingly called for restoration of the name, and one can still spot the occasional fan sporting a "Stanford Indians" baseball cap today.
A superficial analysis would suggest a progression from the Indian to the ultra-goofy Stanford Tree. In reality, the Indians legacy follows another path, to something that affects thousands each year in an undeniably positive way: the Stanford Powwow, founded in 1971 and now the sixth largest in the U.S.
I've attended the Powwow several times. On each visit, I was captivated by beautiful tribal regalia, striking dance and felt connected to Native American culture — the same things many cherish in the Chief tradition.
But the Powwow offered much more: an opportunity for real connection with indigenous people and a chance to learn about their lives and values. More importantly, the Powwow is cherished by the community it celebrates, and I was invited openly to share in the celebration. Yes, some part of me missed combining the experience with my love for Illinois sports, but in light of these other realizations, I cared very little.
My point in sharing this example is not that an Illinois powwow is the solution we're overlooking — my point is that our controversy is far from unsolvable. To work toward a solution will demand the best from each of us. It will require learning, labor, courage and commitment. It will force each of us to renew our belief in our community. What better embodiment of the Illini spirit could we ask for?