Being Black in America: Aaron Alford
In his own words, an African American community resident shares a first-person story about what it looks, feels and sounds like to be black in America.
Continuing a conversation we're privileged to host, The News-Gazette asked African American community members to share their stories and solutions in the wake of George Floyd's killing.
Featured today: Carle Sports Medicine's AARON ALFORD, the athletic trainer for Champaign Central High School.
If you'd like to share your story, email jdalessio@news-gazette.com. To view the entire series, click here.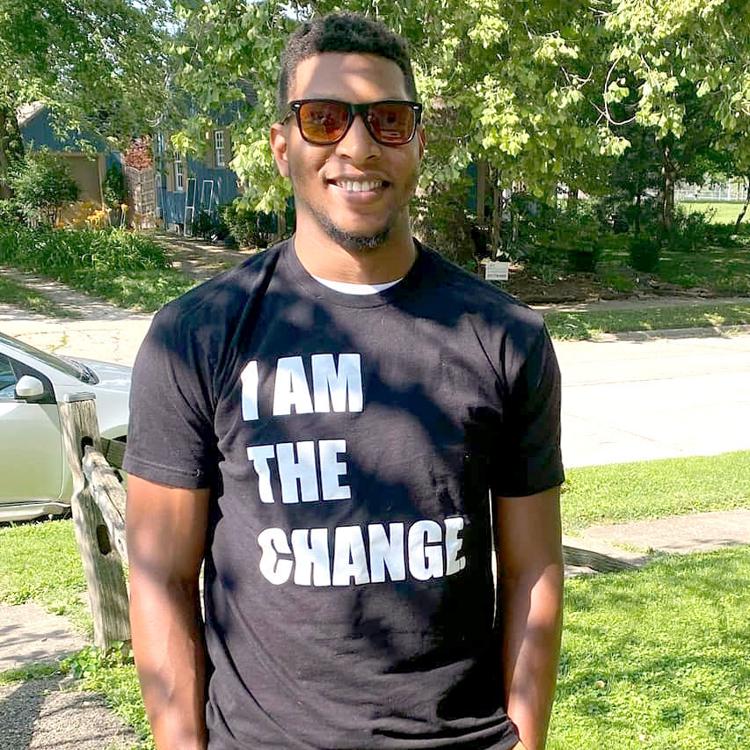 'Speak up whenever racism is encountered, and welcome those who are allies for the cause'
By AARON ALFORD
Being a Black man in America. Being an educated Black man in America. Being an educated Black man working in health care in America.
All different sentences. Unfortunately, in our society, it can still end up the same outcome as many of my fellow brothers and sisters of color, with headlines reading "unarmed Black man killed."
I grew up in north central Illinois, son of a prominent doctor and community leader. Our family was viewed as one of the "good ones." I was a young Black kid with both parents, three older siblings that graduated college and grad school, and had been an honors student all my life. Yet it was not enough to fend off covert racism.
"You talk White."
"... but you're different."
"I can say the N word in front of you, right?"
The comments made it seem that being from an educated family is not a Black thing. In early high school, Barack Obama was elected president, and I had hope for a better future. Then Oscar Grant was killed.
Leaving home for college, I no longer had my family name as a safety net. Being followed in campus stores, heading to class minding my business and noticing Caucasian women gripping their purse as I walked by, darting eyes, murmurs and pointing as I studied in the library. I felt as if I did not belong.
After one semester, I thought, "Well maybe I should've gone to an HBCU." Though a good plan, I wanted to change the culture of my current situation.
I joined the Black Student Union and became one of the founding members and later president of Brothers Moving Forward, a multicultural organization promoting the male student body in attempt to reconstruct, redefine and uplift the image of the male minority students.
I became a first-year experience mentor, making sure that every incoming freshman saw an African American male in a leadership role. I was trying to do as my father did — become the face of a community that one could not help but think "this young Black man of God is going to do great things."
In those four years, I wanted to be more than just "one of the good ones." I wanted to plant a seed in my Black brothers and sisters, that although they came for a degree, they were also here to make a positive impact in the community.
During these years, Trayvon Martin, Tamir Rice, Eric Garner, Michael Brown, Laquan McDonald and many more were killed.
Being in an interracial relationship, my wife had never seen racism up close. She grew up in a rural town and knew acquaintances who said rude comments about people of color, but she had never seen it happen to a person of color she deeply loved.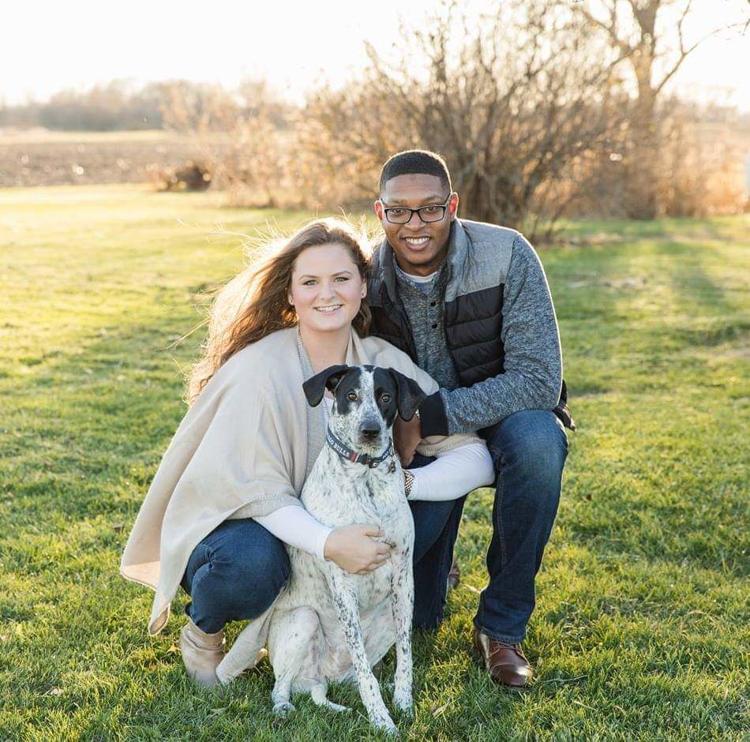 While I was in grad school, we were gifted a vacation to the northern border of Wisconsin. Not even an hour into our trip, I was called the N word as a truck sped by. She saw my face, as my eyes changed from bright to dull. I remember her asking, "Why would they do that?" and me sadly responding about it not being the first time.
We had many conversations about what it means to be Black in America, and she became more aware and my biggest ally. This awakening was around the same time more Black lives were taken, like Sandra Bland and Freddie Gray, and pro athletes began to kneel against police brutality.
Now married and living in Champaign for four years, we just welcomed our first child into the world on Wednesday. COVID-19 has greatly impacted our plans for this year, but even working in health care on the front lines during the pandemic, I was more fearful for my life when I was out of my work uniform.
With the recent killings of Breonna Taylor, George Floyd, Ahmaud Arbery, Rayshard Brooks, Vanessa Guillen and many others, there is a fear raising a child of color in this America. I try to think back to what my parents taught me, as well as my previous life experiences. In these short 28 years on Earth, I have learned that I cannot overlook myself as a contributor of change, no matter how big or small.
It starts with looking within and focusing on personal contributions. Vote. Be educated in our history. Speak up whenever racism is encountered, and welcome those who are allies for the cause.
Allow others the chance to change by setting the example for the change desired. Support Black brothers and sisters in their businesses. Check in on family and friends' mental health.
As Coretta Scott King said, "The greatness of a community is most accurately measured by the compassionate actions of its members."
If you'd like to share your story, email Editor Jeff D'Alessio at jdalessio@news-gazette.com.
Carle Sports Medicine's Aaron Alford is the athletic trainer for Champaign Central High School.