Being Black in America: Evelyn Reynolds
In her own words, an African American community resident shares a first-person story about what it looks, feels and sounds like to be black in America.
Continuing a conversation we're privileged to host, The News-Gazette asked African American community members to share their stories and solutions in the wake of George Floyd's killing.
Featured today: EVELYN REYNOLDS, the founder and former lead organizer of Champaign-Urbana's Black Lives Matter chapter.
If you'd like to share your story, email jdalessio@news-gazette.com. To view the entire series, click here.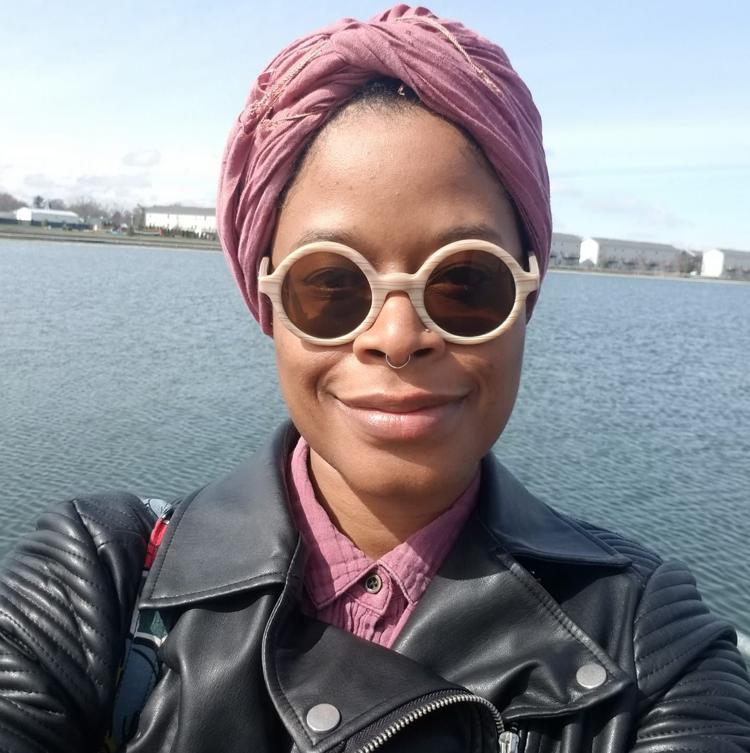 'As a Black woman in my 30s, I sometimes laugh and sometimes cry at the absurdity of racism'
By EVELYN REYNOLDS
What is it like to be Black?
Well, there is a part that I can explain and part that I cannot. For me, being Black is an experience. When you are a child in America and Black, you just notice that you are different. You believe yourself to be different because you are being differentiated — but you don't understand that yet. You just see all of the Black kids sitting together in the cafeteria.
By my late teens and early 20s, it was clear to me that White people got to have more stuff and got to do more than other people, especially more than Black people. Although I did not inherently believe that White people were greater than Black people, television, magazines and school history lessons positioned them as such.
Taking Sociology classes in college broke my mind open to the social construction of anti-Blackness and systemic oppression. A fire was ignited in my belly.
Now, as a Black woman in my 30s, I sometimes laugh and sometimes cry at the absurdity of racism.
The fact of the matter is that there are human beings who believe themselves to be more human than others and more entitled to human rights and dignities. These individuals are willing to lie, cheat, steal and murder to maintain social dominance. This is the current story and the legacy of racism in the United States.
I often wonder if W.E.B DuBois would call the contemporary Black American experience a "double consciousness" or a triple consciousness or a quadruple consciousness. Being Black in America is more than a collision of racial identity and American identity, but as Kimberle Crenshaw articulated almost 30 years ago, there are intersections of identity.
Being Black, a woman, a Muslim, a part of an economic class, living in a particular part of the world, are all very important indicators of my life experience. These variables play a role in my ability to get a good education, to find affordable and sustainable housing, to have health insurance, and even my likelihood of surviving childbirth.
What is it like to be Black?
What's left is what I cannot really explain. It is an encompassing thing. I love being Black in spite of it all. I am in awe of Black people. Every day, a life is at risk for being Black.
Even so, we are unapologetically Black. We will collectively take the risks in the fight for the freedom to be Black.
If you'd like to share your story, email Editor Jeff D'Alessio at jdalessio@news-gazette.com.
Evelyn Reynolds is the founder of the Champaign-Urbana chapter of Black Lives Matter and a Parkland College sociology professor.