Are we as a country safer today than we were at this time 20 years ago? That's the question Editor Jeff D'Alessio put to a blue-ribbon panel of former cabinet members, military leaders and other government officials in Sunday's Big 10 column. Among those weighing in: one-time Urbana resident PAUL WOLFOWITZ, who was serving as U.S. deputy secretary of defense on Sept. 11, 2001, the day of the deadliest terrorist attacks on U.S. soil.
'A TIME TO HONOR THEIR SACRIFICE'
My Turn | 9/11 should be a day to remember those who lost their lives — both on that day and in the years that followed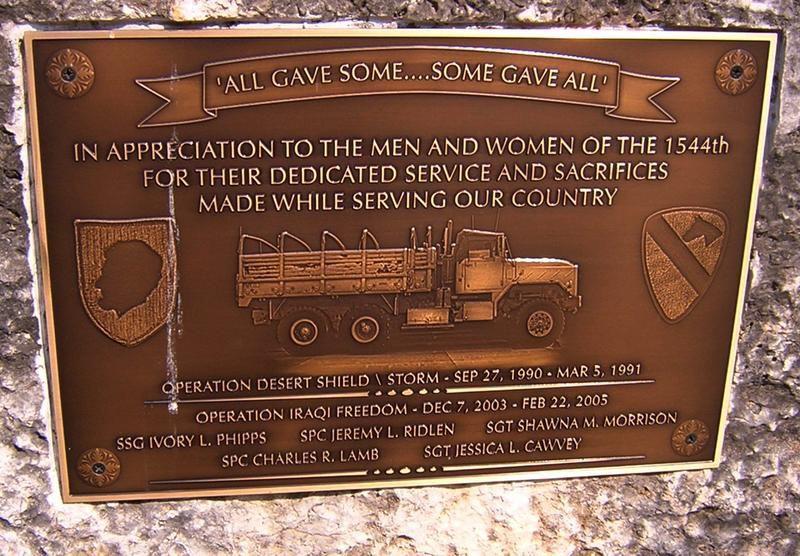 As a fourth-grader at Leal Elementary school in 1954, I surely never imagined that 67 years later I would be asked by The Champaign-Urbana News-Gazette, Illinois' seven-time reigning Newspaper of the Year, to offer a comment on the 20th anniversary of an event so tragic and full of historic importance as the terrorist attacks of Sept. 11, 2001.
Occasionally, I have trouble remembering exactly what year it was that my father spent a sabbatical leave as a professor of mathematics at UIUC. But then a mental image comes to mind which has curiously stuck with me over all these years. It is the front page of the newspaper on our porch on Michigan Avenue — I assume it must have been The News-Gazette — proclaiming in a banner headline "STALIN DIES," along with a photograph of the horrible man himself.
I don't recall reading the accompanying article or having any real understanding of what even a 10-year-old could recognize was obviously an historic event. Fortunately, I was far too young and ill-informed to attempt predictions about the future. So I was saved from embarrassing myself by predicting, as some pundits did at the time, that Stalin's death along with the previous year's armistice in Korea, meant that we were approaching "peace in our time" or at least the end of the Cold War. Of course, I say that with sarcasm because we were clearly far from any such era.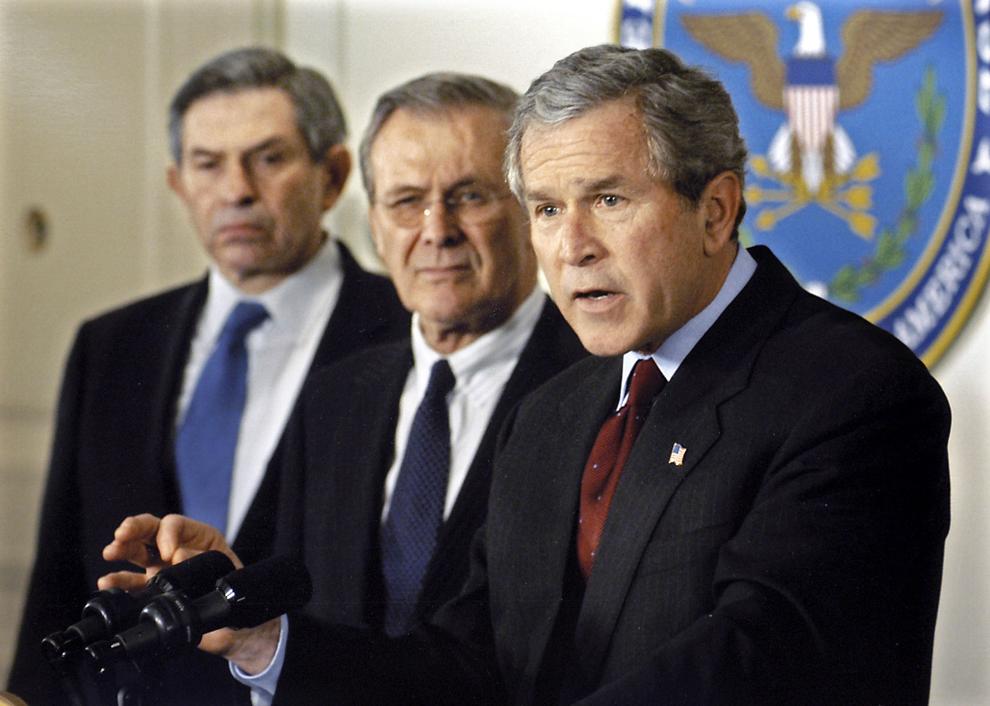 As any pilot can tell you, especially those brave souls who manage to land supersonic fighter jets on the pitching deck of an aircraft carrier, you don't land an airplane by looking in the rear-view mirror. So too, I remember often that decision makers who are responsible for protecting our national security do not have the luxury of foresight.
So, to answer the question "are we safer now than we were before 9/11 because of changes made since that darkest of days?" I would have to say I lack the crystal ball needed to answer that one.
Looking in the rear-view mirror, however, I believe that we have been far safer during the last 20 years than most sensible people predicted in the aftermath of that horrible day. Then it was being said that such catastrophes would become a "new normal" with which we would we simply have to learn to live.
It is no accident that there was no repetition of 9/11. That result was the product of a historic national and international effort: to root out terrorist networks; to deny them sanctuary; to frighten some governments (unfortunately not including Pakistan) into abandoning state support for terrorism; and to take untold hundreds of terrorists "off the battlefield," (although, as we are discovering most recently in Kabul, merely removing them to jail or confinement in Guantánamo has often been only a temporary expedient).
That success was the product of the hard work and sacrifice of hundreds of thousands of Americans, particularly those in our military and clandestine services, who risked life and limb to keep our country safe and whose families were left at home worrying about their safety and too often grieving their loss.
So this solemn and grim anniversary should also be an occasion to celebrate the achievement and honor the sacrifice of the heroes who gave us two decades without another 9/11.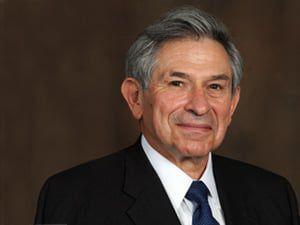 Among those who deserve special mention in Champaign-Urbana on this solemn day are members of the highly decorated 1544th Transportation Company of the Illinois National Guard — based in nearby Paris — which was deployed to Iraq in December 2003, where they completed 1,200 missions, traveling over 500,000 miles, mostly within the deadly Sunni triangle. 
They came under fire over 100 times and suffered the highest casualty rate of any Illinois National Guard unit in history.
Thirty-two were wounded in combat and five were killed in action in Iraq: Staff Sgt. Ivory L. Phipps, of Chicago, killed on March 17, 2003; Spec. Jeremy Ridlen, 23, of Maroa, killed on May 23, 2004; Spec. Charles Lamb, 23, of Casey, killed on Sept. 5, 2004; Sgt. Shawna Morrison, 26, who was living in Champaign at the time of her deployment, killed on Sept. 5, 2004; and Sgt. Jessica Cawvey, 21, then of Mahomet, killed on Oct. 6, 2004.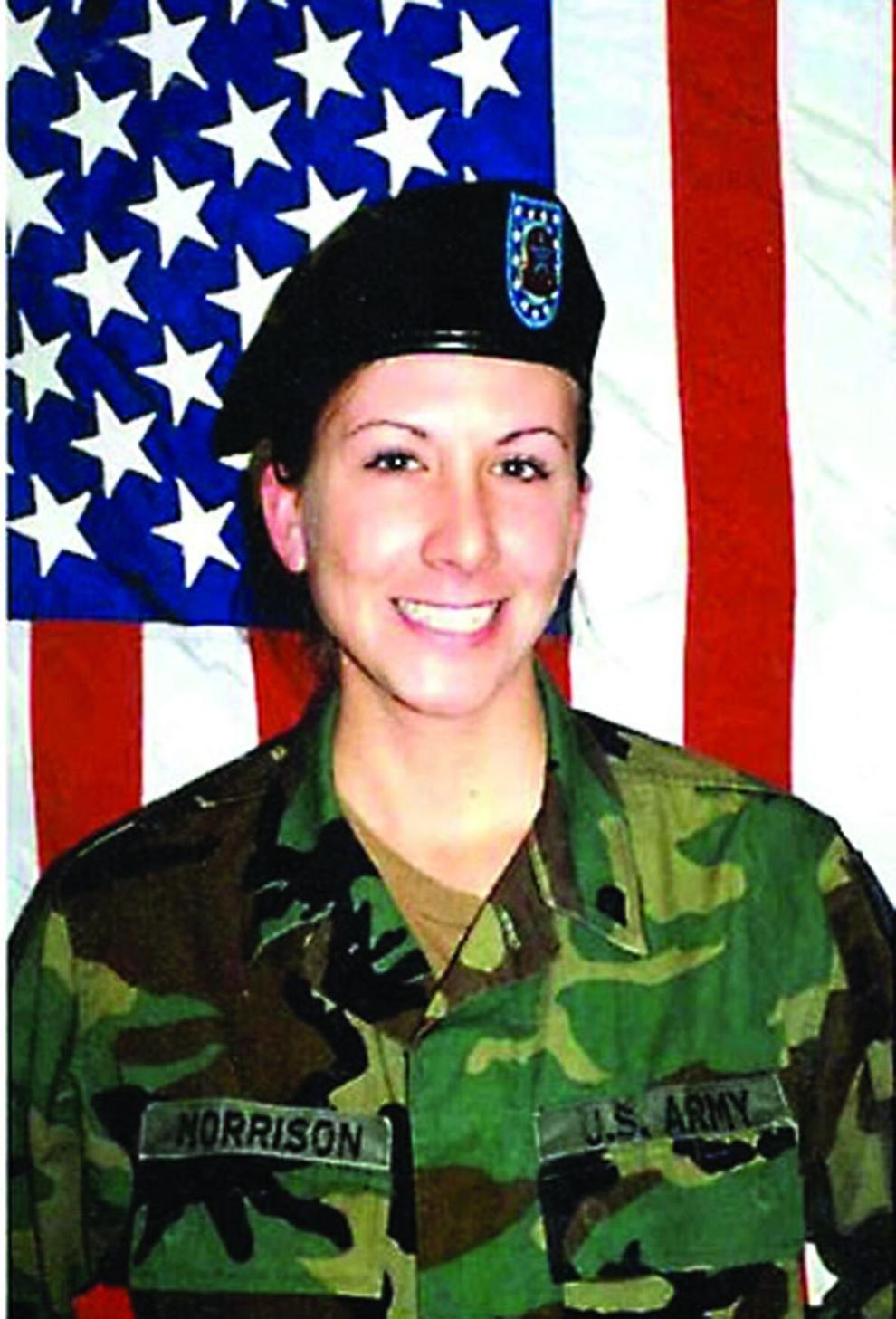 According to the Army historian, Sgt. Morrison was the first currently enrolled female university student killed in combat in our nation's history. She was a full-time student studying Psychology at UIUC when her unit was activated. She had joined the Guard when she was 17, enlisting to serve her community in case of floods or other natural disasters.
Moreover, she would have been eligible for a student deferment, but as one of the most experienced members of the unit, she felt it her duty to younger members to deploy with them.  
When Sgt. Morrison was buried with military honors in Paris, the Rev. Kevin Huddleston spoke words to the mourners, which are fitting for all who lost lives to keep our country safe during the last twenty years.
"Regardless of politics or opinions about war, today we stand in the presence of honor, duty, love and sacrifice. Freedom has always come at a high price. She went to Iraq willingly and for the sake of others."
The University of Illinois honored her memory in a moving ceremony (unfortunately unmatched by any major university, public or private, in the past 20 years). When the members of the 1544th heard that the university was honoring Shawna, every member of the unit insisted on showing up, marching in formation on the Quad, to pay tribute to one of their fallen and to show respect to the Morrison family.  
A memorial plaque at Lincoln Hall tells the story of her service and funds are being raised for a scholarship named in her honor to support an LAS student with a connection to the Guard.
The university president at the time, Robert Easter, himself a 20-year veteran of the Army Reserve, as well as the UIUC Chancellor at the time, Phyllis Wise, deserve special praise for holding ceremonies on their campus that set an example of the way to celebrate, honor and remember the service of one of their own.
At a time when our universities talk so much about diversity, it is a shame that this type of diversity — which so dramatically crosses ethnic, religious and racial lines — is not recognized at more of our leading academic institutions. At a time when statues of traitors are appropriately being removed, it is a shame there are almost none that honor the heroes of the last two decades.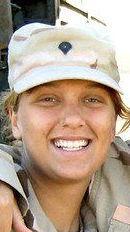 I had the honor of meeting Jessica's daughter, Sierra Cawvey, when she visited Washington, D.C., in 2008, together with her grandparents (Jessica's parents). On Memorial Day, they met privately with President Bush at the White House.  
A friend of mine arranged for Sierra to ride with an Army veteran who was about the same age as her mother, in the Rolling Thunder procession, called "The Ride to Remember." Sierra, who was only six when her mother was killed, recited the Pledge of Allegiance at a ceremony honoring Gold Star family members at the Lincoln Memorial.  
Around the same time, I met a young officer named Troy O'Donley at one of the regular Friday night dinners for Wounded Warriors hosted by the Aleethia Foundation in Washington. Troy had been badly wounded in an attack in Iraq, requiring multiple surgeries at Walter Reed Army Hospital. I learned that Troy had been the Company Commander of the 1544th early in their deployment.
Recently, Troy told me that the trucks with which they deployed — a product of the Army's dysfunctional procurement system — were more like aluminum cans than the steel tucks they replaced, which would have offered better protection and were better suited for the sandy desert air.
In every war there are mistakes — even in those "good" wars which the "Greatest Generation" fought against Germany and Japan. But mistakes in war are particularly terrible and their price is paid in blood.
Every civilian or military leader I know — and that includes President Bush and Vice President Cheney — who thinks about mistakes for which they may have been responsible, is deeply conscious of that price.
But whatever mistakes political or military leaders may have made, the rank-and-file in our military have answered every single call and served with bravery, perseverance and distinction in the cause of keeping our country safe from terror and terrorists. This coming anniversary is a time to remember and honor their sacrifice.
We will be lucky if we can be as safe in the next two decades as we have been in the last two. President Bush was right when he said that the fight against terrorists would be a generational one and the terrorists will not abandon it, no matter how much we might wish to do so ourselves.
They were already experimenting with anthrax in Kandahar before we interrupted them. Today, they may be pondering how to engineer more deadly viruses. And they may feel inspired by the American defeat in Afghanistan.
Also, we now face new dangers from a powerful China which, even without the use of force, is able to use its tools of cyber intrusion and the eagerness of Hollywood studios and the National Basketball Association to make profits in China, to shape what Americans think and say in ways that are already disturbing and likely to become worse.
I have no crystal ball to predict what our enemies might do in the future. But I do believe that the American people still have the resilience to overcome daunting challenges, as we did 20 years ago or as we did 75 years ago after Pearl Harbor. We are still a people who can come together with courage and devotion to this country to give their all to keep it safe.
Any dictator or terrorist leader who believes our contentious debates are a sign of weakness, does so at their peril.
Shawna Morrison's mother wrote a comment after a tribute to Shawna on Memorial Day a few years ago: "My firstborn, my life and my soul, I miss her every waking moment."
We must never forget the pain of these and other families of the fallen and those whose wounds have still not healed. For many, the pain is lessened somewhat when their country recognizes and honors their sacrifice.
We owe them nothing less.
Ambassador Paul Wolfowitz is a Senior Fellow at the American Enterprise Institute and a Distinguished Visiting Fellow at the Hoover Institution.