Want to chime in on our Town Hall page? Email Editor Jeff D'Alessio at jdalessio@news-gazette.com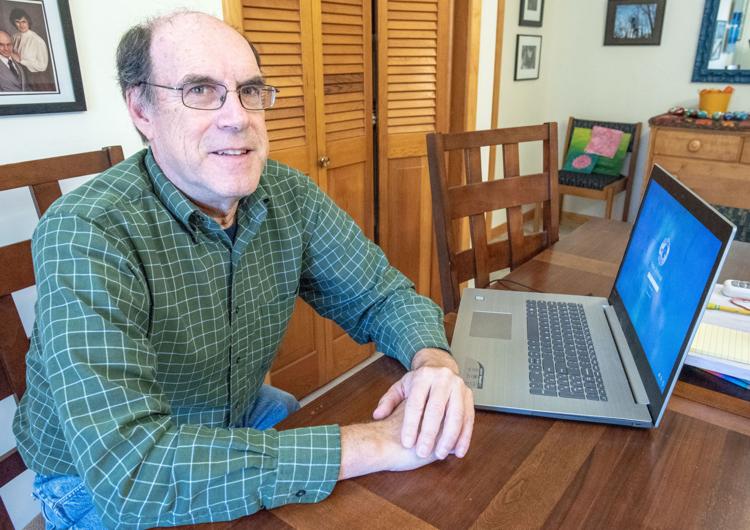 I am writing to respond to Peggy Prichard's Guest Commentary in the Nov. 24 News-Gazette.
Peggy should be admired by all of us for having the guts to openly express her view of the world, knowing from firsthand experience she will receive a lot of flak for doing so.
And I fervently hope that she and others like her — whether or not they agree with her political views — can help reduce the poisonous divisiveness in this country.
I can relate to much of Peggy's trepidation about vocalizing one's beliefs. It is so easy to feel shot down because you don't have the "right" beliefs that someone in your demographic "should." I am a retired, White, Christian male. I have been criticized on Facebook for being evil since I once had the word "liberal" in my profile. (I have since removed it.)
In some cases, I have been lambasted for asking simple questions about sources of information for allegations about persons or voters, so I don't do it very often. In fact, if you look at my few Facebook posts, you would have a hard time finding anything political in them, because I don't want the inevitable flak.
Like Peggy, I am bracing for a lot of painful fallout from writing this article.
Peggy mentioned a friend who was harassed because of a positive Rodney Davis sticker on her car. That kind of behavior is certainly not appropriate. However, let's acknowledge that it goes both ways — how many "Pritzker Sucks" yard signs have you seen if you drive around Champaign County?
Words matter. We can respectfully disagree on issues without being disagreeable. If we are not being civil to each other, then we are part of the problem.
Like Peggy, I cast most of my votes (but not all) for my party's candidates. However, I am not afraid to call out people of my party that need to go. Michael Madigan fits into that category.
What has devastated me is that so many on the other side refuse to criticize President Donald Trump for bullying and belittling anyone who disagrees with him. A recent report that 70 percent of Republicans think the president lost the election due to fraud is extremely troubling, especially since nothing of significance has been proven in court. Why do we vote if we don't trust the voting system?
It is unfortunate that debates about many important issues deteriorate into political battles where name-calling seems to be the primary argument. Battle lines are often drawn before there can be any important discussion. There is plenty of hypocrisy on both sides, and anyone who says otherwise isn't paying attention.
People of my persuasion are furious with the president and Republicans because they have most of the power on the national level and in many states right now, and there are many instances of blatant hypocrisy. I am not so naïve to believe that if the tables were turned, we wouldn't still be seeing hypocrisy on the other side (see Illinois state government, for example).
For this reason, our country seems to be governed best when we have divided power. Remember that the last time the federal budget was balanced, we had a Democratic president (Bill Clinton) and a Republican Congress.
So, how does this country move toward unity when we are so divided right now? Of course, there are no easy answers. Each of us can help by respecting the opinions and beliefs of others without bullying or belittling others we disagree with.
When we see people on "our side" who are exhibiting inappropriate behavior, we need to call them out. Calling out inappropriate behavior by the "other side" doesn't go very far — but being called out by friends and allies has a much better chance of changing behavior.
If you have not read Peggy's article, I urge you to do so. Then I suggest you reread it and change each instance of the "conservative" to "liberal" and other words and names that have been used in the political arena so that the article could have been written by a liberal person. The revised article would be just as valid.
Let's each start now to do what we can to stop the shaming and bullying. Bring civility back to public discourse and make sure that each of us sets an example by doing so.
To paraphrase Peggy, this is not just my hope as a proud Democratic male; it is my hope as a proud American.